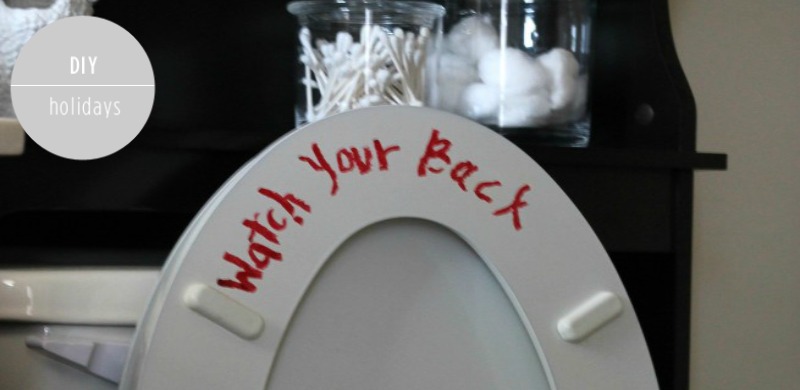 Hey party people!
Our Halloween idea week continues with two Halloween Party Decor Ideas to spookify your home that uses things you probably have around your house.
If you missed yesterdays post on thrifty Halloween decor, just click here.
When I have parties I love to try and transform as much of the house as possible. When people come to my parties, I like to try and create an environment. Here are two ideas to create an eery environment if you plan to throw a Halloween party.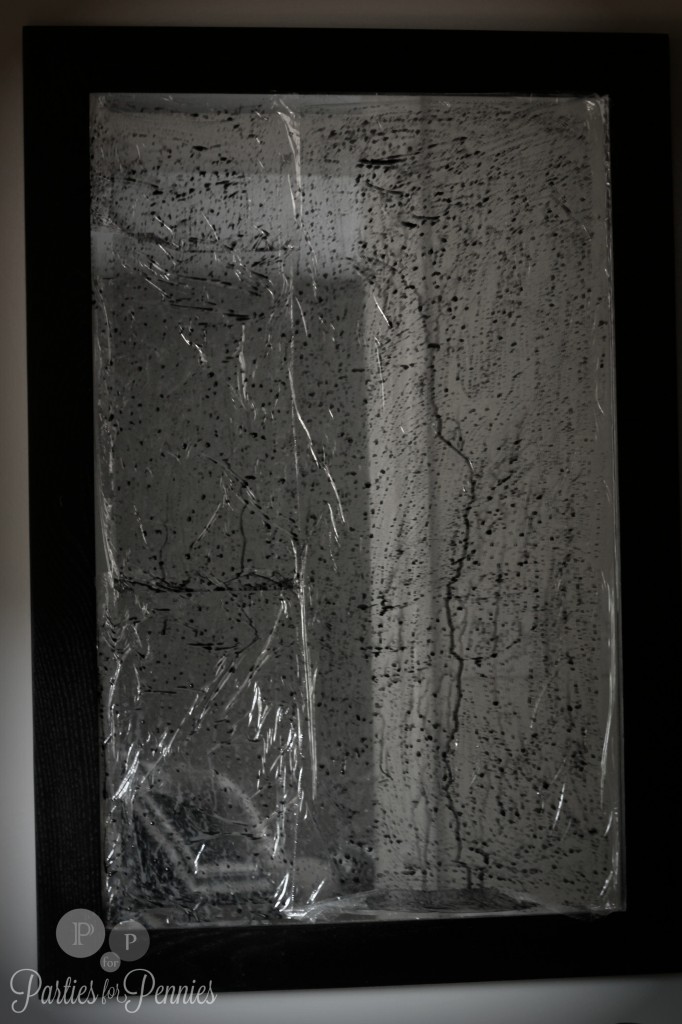 Create an eery old looking mirror by using these two items…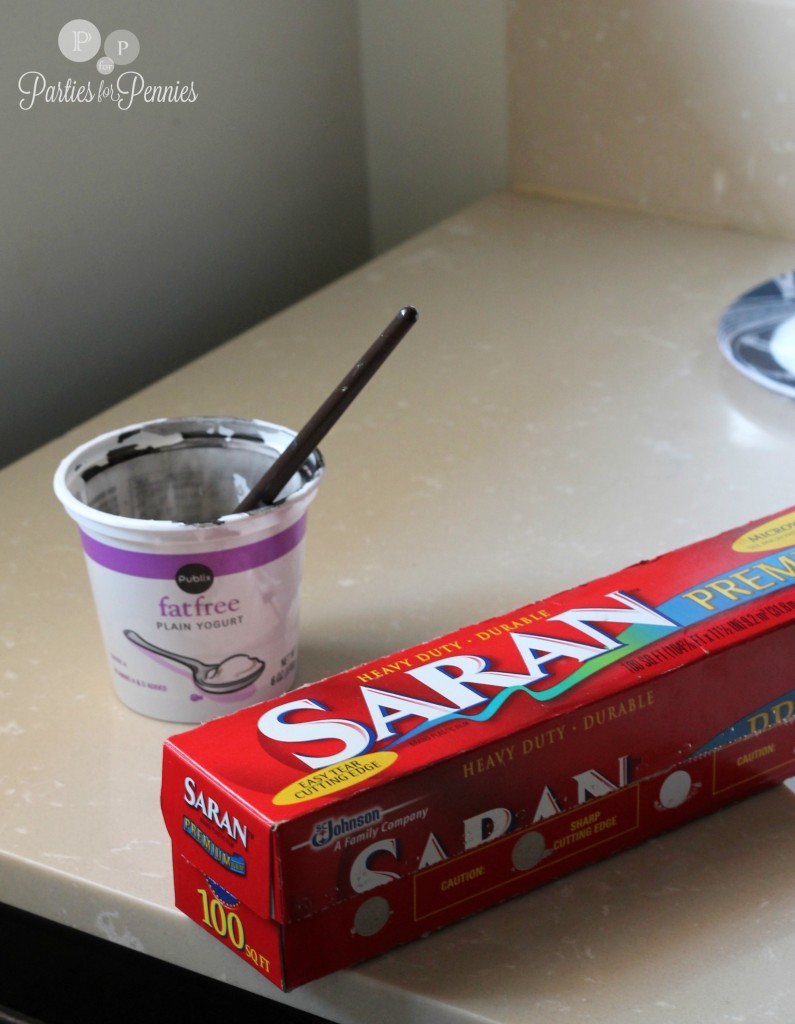 …Saran wrap & watered down black acrylic paint. I put a nickel-sized dollop of black paint in that yogurt container and filled it about 1/3 full of water then mixed it together. You could do this with a dark brown, gray or even red paint.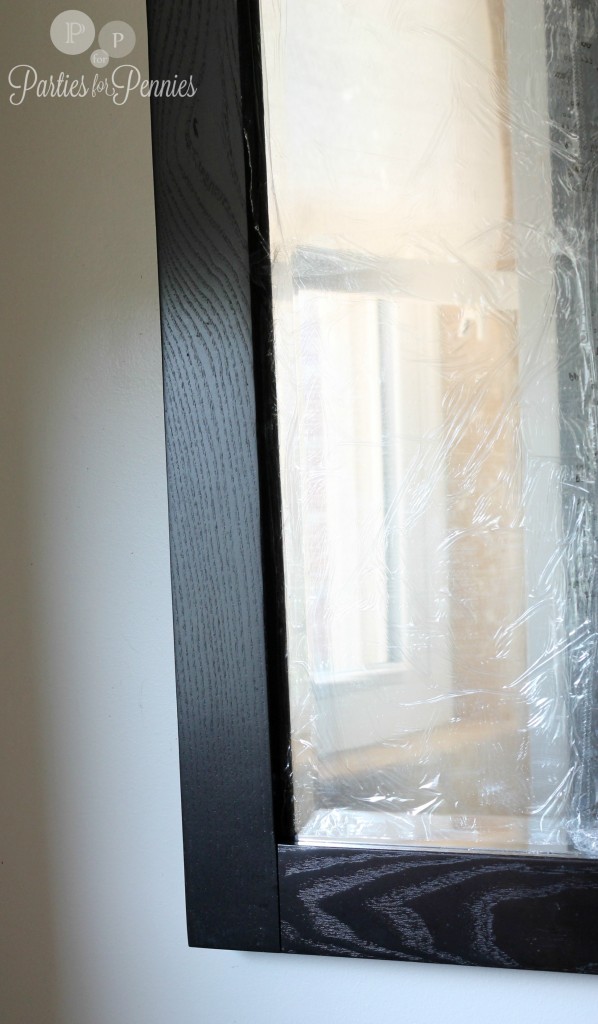 Take your saran wrap and apply a strip onto your mirror. As you apply it try and smooth it out as much as possible.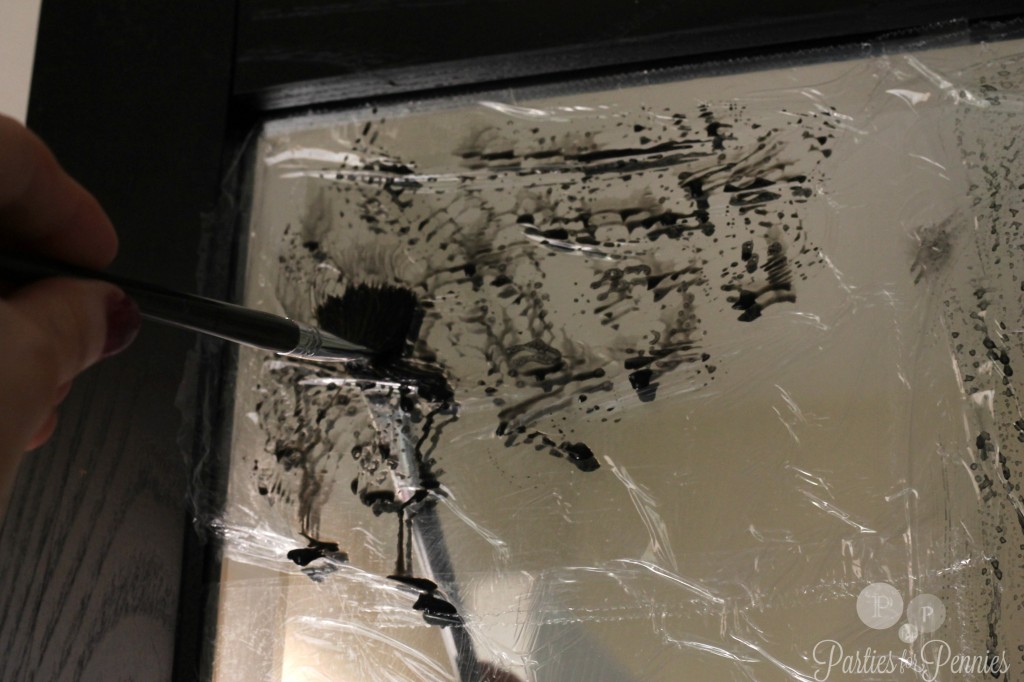 Simply take your paint brush, dip it in the watered down black paint and begin painting the saran wrap from the top. Keep a paper towel handy in case it gets a little messy. Some of it did start dribbling down but I kept going across the wrap with my brush and it didn't end up going far.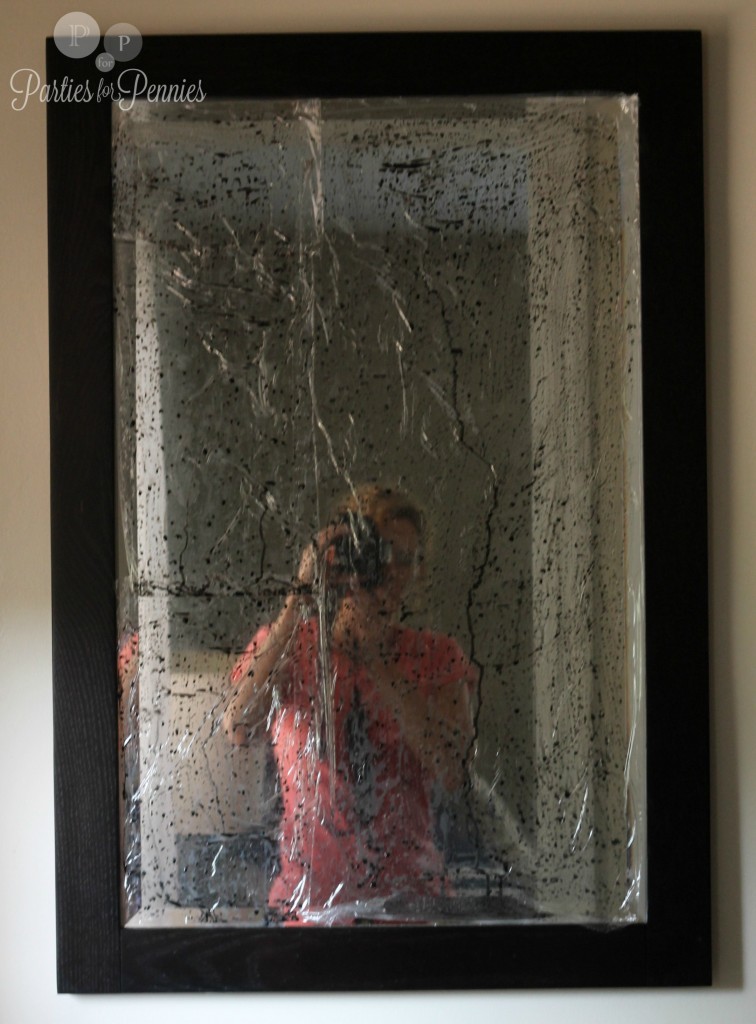 Once it dries (mine didn't take long to dry…alot faster than my nails usually take…ugh those and the microwave are the things that seem to take the longest), you're left with an eery looking mirror. You could also add some glow in the dark eyes or…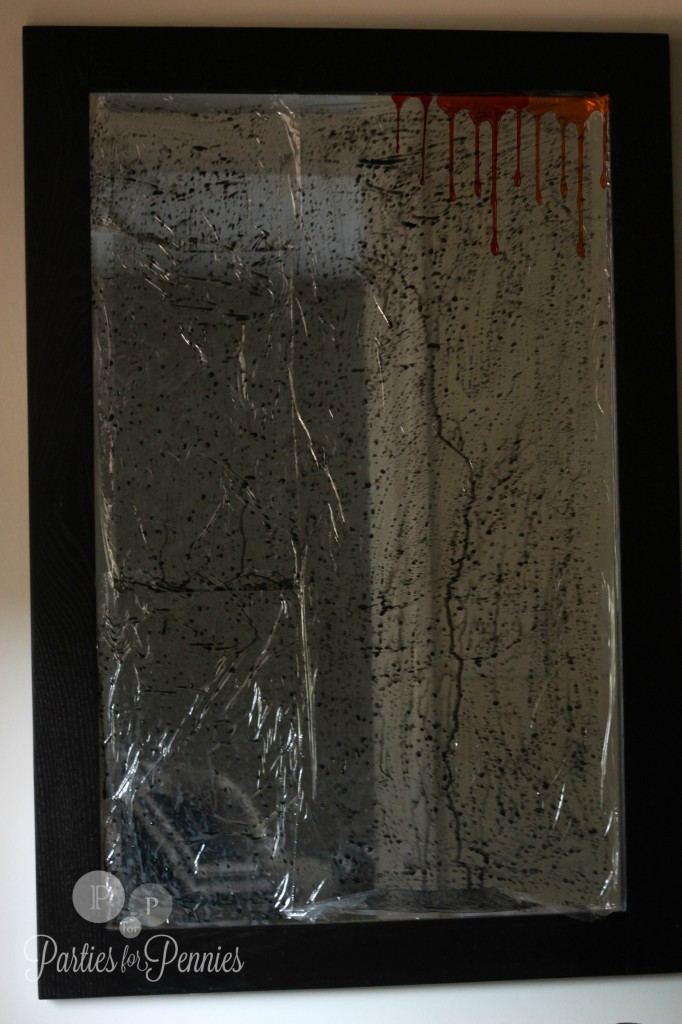 Add some blood….ewwww. ;p
Speaking of red…here's an idea I used for one of our Halloween parties & it was a big hit. I wrote on the toilet seat a funny message in lipstick.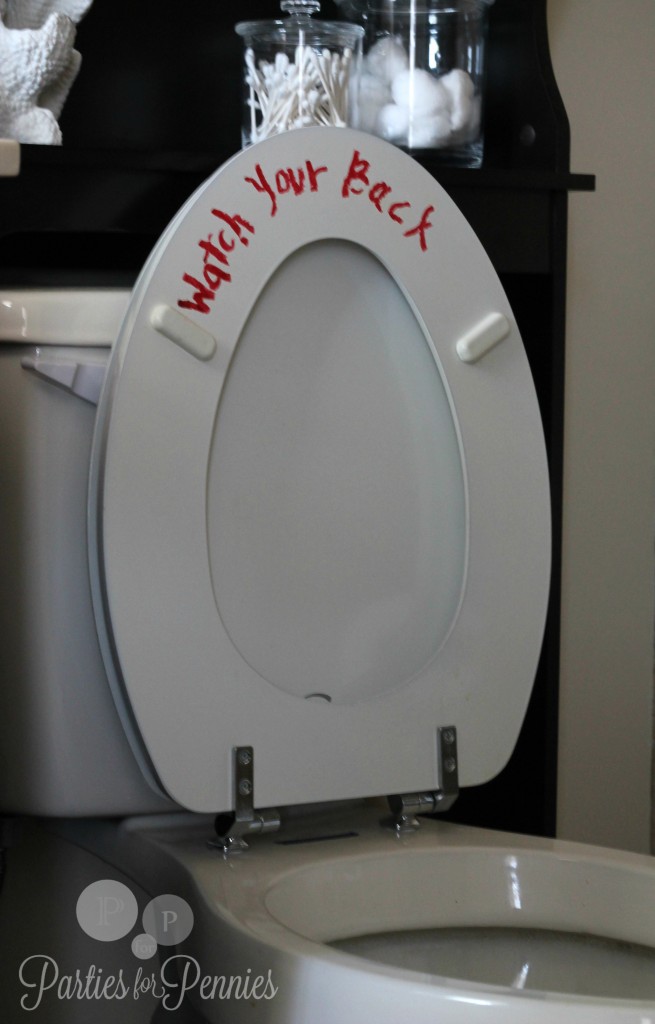 It was especially awesome to walk by the bathroom and hear a guy in there laughing hysterically. ;p
Word of advice: Don't leave the lipstick on there too long. After awhile it ended up being imprinted on our toilet seat. Yikes. That was when I lived in a house with two other girl roommates. We just rented the house so I think I ended up having to buy a new toilet seat. In that case, this would not fall under parties for pennies. ;p I did accidentally leave it on there for like a week….hey…we're girls..we don't lift that thing up and I only cleaned the bathroom once a week. ;p
Tomorrow…I'll show you a fun activity that you can make with your kids!
p.s. You can now LIKE Parties for Pennies on facebook! Click here.