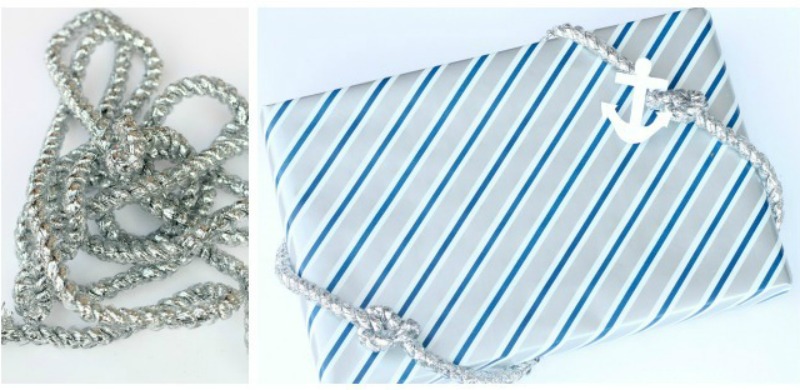 Hey party people!
This week, if you're like me, you'll be gettin' your present wrapping on. I love wrapping gifts. I know not everyone enjoys the sport of gift wrapping, but I'm a cheerleader and a player in this game. Of course, as an enthusiast of the sport, I know that the bows, paper, tags and other bling can add up to some chang-cha-change.
I thought it'd be fun to march myself over to our local Dollar Tree & come up with some different wrapping variations. Maybe these will help inspire your inner wrapper to get in the game and save some change.
Hard to believe you could find this kind of adorable wrapping paper at the Dollar Tree! Instead of using the typical tags, I found a pack of foam bookmarks. I had some leftover scrapbook letters in my stash, so not only is it a gift tag, it's a reusable bookmark.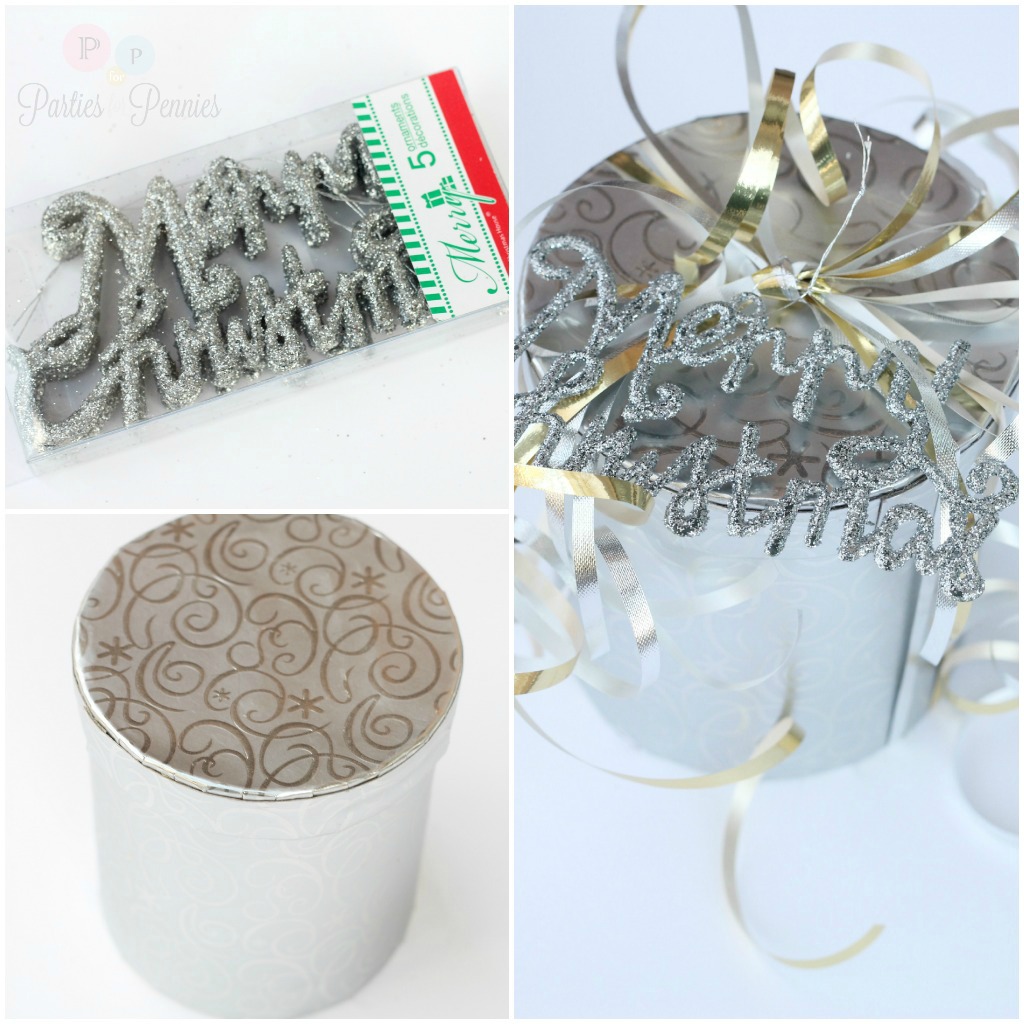 This great little gift box that would be perfect for some Christmas treats or a fancy way of giving a gift card. The Merry Christmas tags are ornaments that came in a pack of 5 for $1!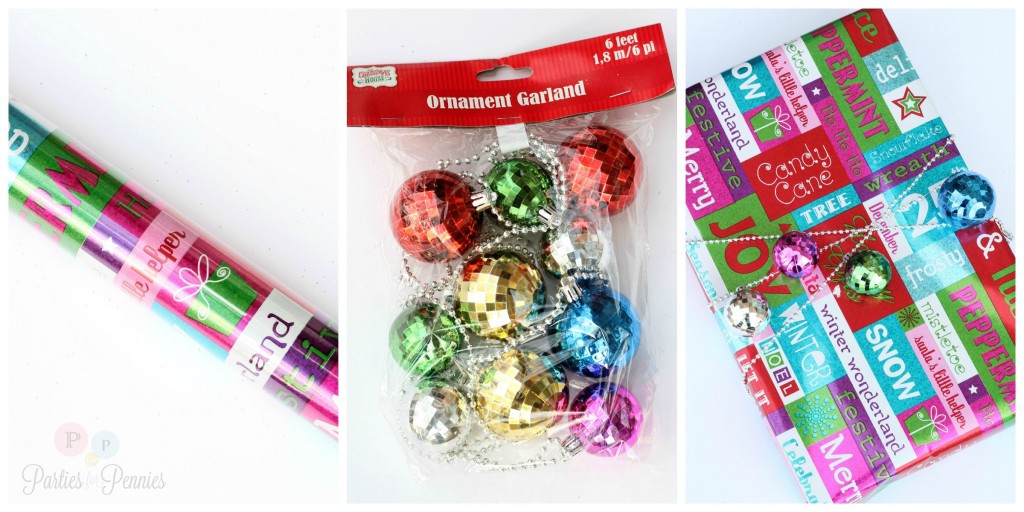 Same adorable Dollar Tree wrapping, plus disco ball garland equals a totally awesome wrap job.

Navy & silver Dollar Tree wrapping paper plus a silver rope garland equals a nautical themed gift wrap. You can just cut an anchor out of a piece of cardstock.

This beautiful gold & cream ribbon? Yep, you know where I found it. Couple it with a reindeer ornament and wrap it around a plain white box (in a pack of three from the Dollar Tree).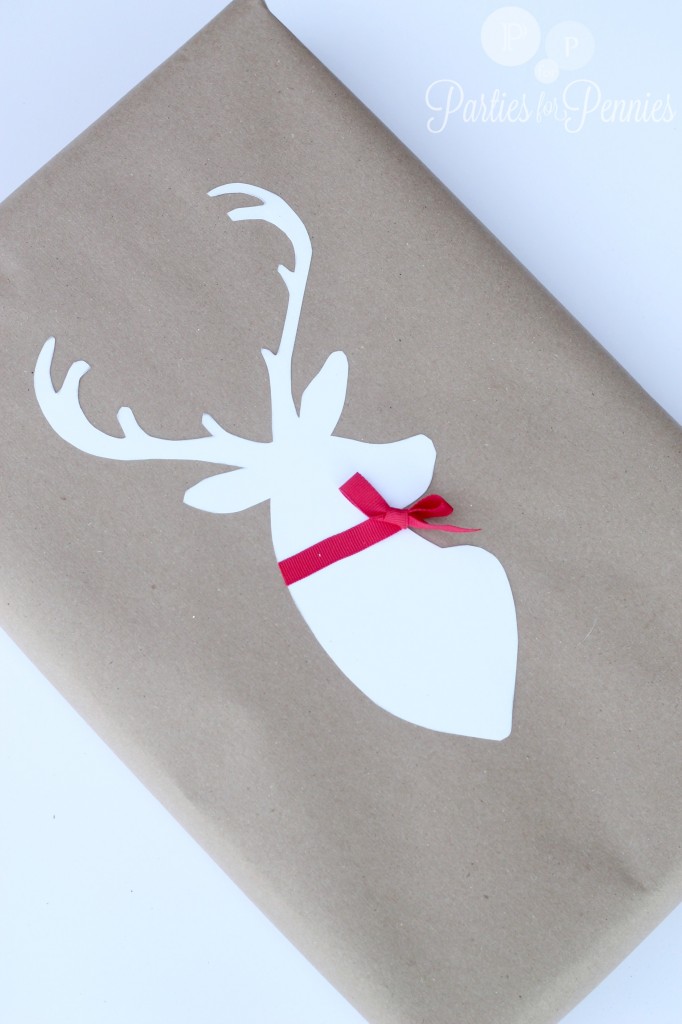 This isn't from the store of the hour (according to this post) but it is less than $1! I used kraft paper that I got almost 2 years ago. TIP: get your kraft paper from Home Depot. It's actually labeled liner paper or something like that. It's in the paint area. You can get a HUGE roll of it for around $9.99 and it will last you FOR.EVERRRR!
Print off an outline of a reindeer from the computer, cut it out and then add a scrap of red ribbon to it.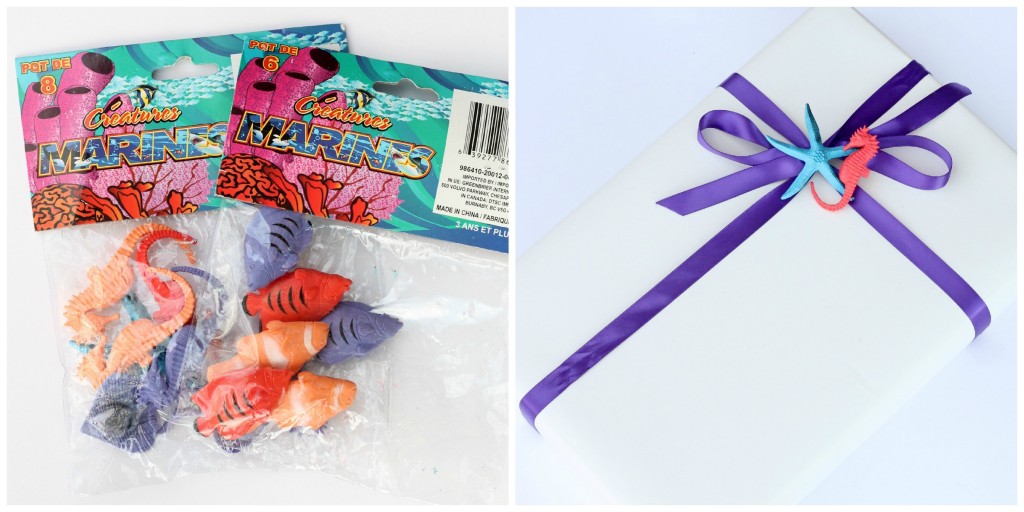 Always think outside the box when wrapping presents. Check out different sections, like the toy area. These sea animals add some fun to an ordinary box (especially for a child's present). Simply use a plain white box or white kraft paper. I got a nice big roll of the white paper from IKEA for $4.99.

Okay, so this may not be practical, but I saw these shiny gold thumbtacks & had to have them. I wrapped a package with kraft paper & started thumbing in my thumb tacks. It took a little while & you definitely need to have a thick box so as not to prick the receiver of the gift. I love how it looks. (Mike really wants to tear into it but little does he know it's just for looks.)
What do you think? What if I used the thumbtacks to make an initial of the gift receiver? Would you be brave enough to chance it? It may be a flop as a practical gift wrap idea, but if you're looking for some gold thumbtacks, you know where to go!
What about you? Do you look at gift wrapping as a fun, creative sport? Or are you the person that waits until the night before to begin your wrapping frenzy? Have any of your own tips? Share in the comments below!
Later this week, I'll show you my inexpensive co-worker gift.
Until then…get your holiday party on!
p.s. You can now LIKE Parties for Pennies on facebook! Click here.