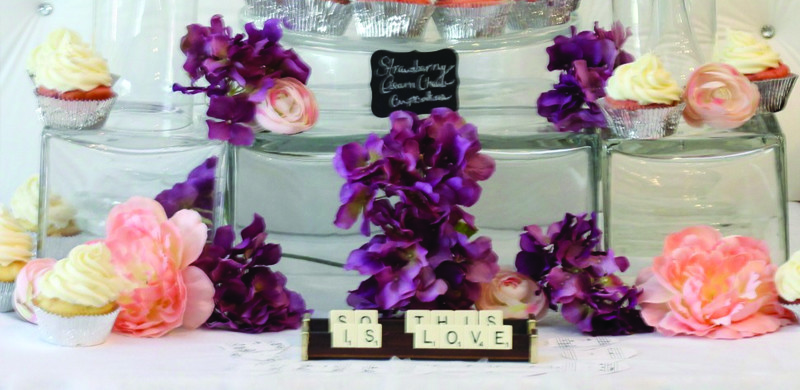 Hey party people!
Last weekend, I went to a friend's (and previous roommate) bridal shower. Her name is Sarah & she loves all things Disney.
Her favorite Disney movie? Cinderella.
So, it was only fitting that her bridal shower be a princess themed bridal shower. Hannah, her matron of honor, & Sarah's mom planned it all.
When I emailed Hannah to ask her if I could bring anything or help out in any way, she said, "Anything you want to do would be awesome." (FYI…don't tell someone that loves party planning that they can do anything they want! :p It only gets crazy from there. ;p)
Hannah really had great ideas & she wanted to keep the shower with hints of Disney in it without it being childish.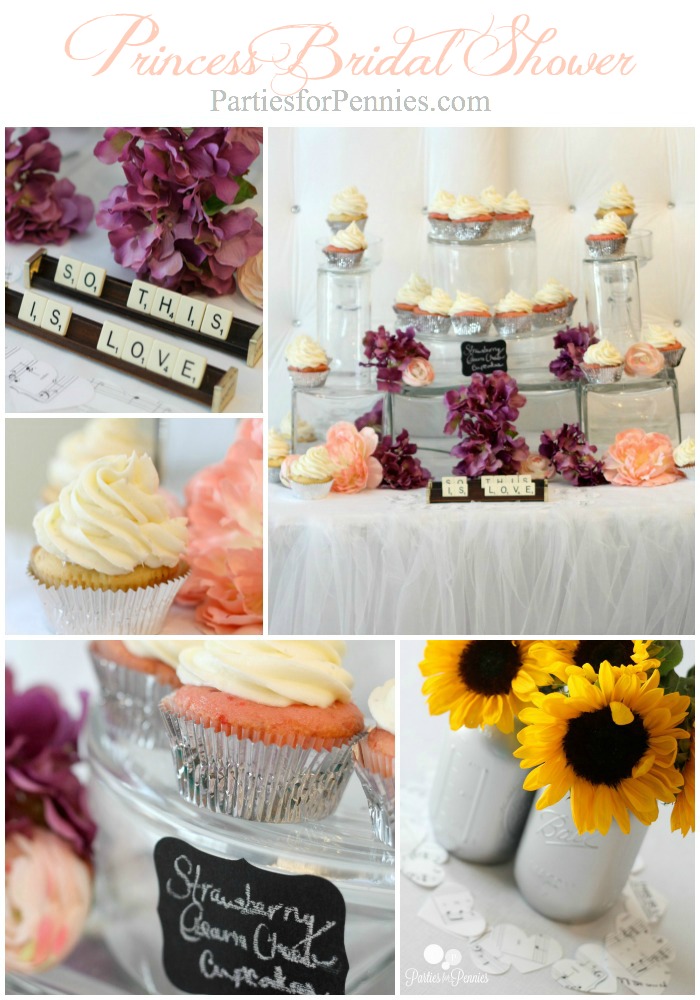 My only regret is that I forgot to take pictures of some of the other little touches Hannah did! She really did a fabulous job & the food spread (Sarah's mom did) was incredible.
My contribution was the castle cupcake display made from glass vases.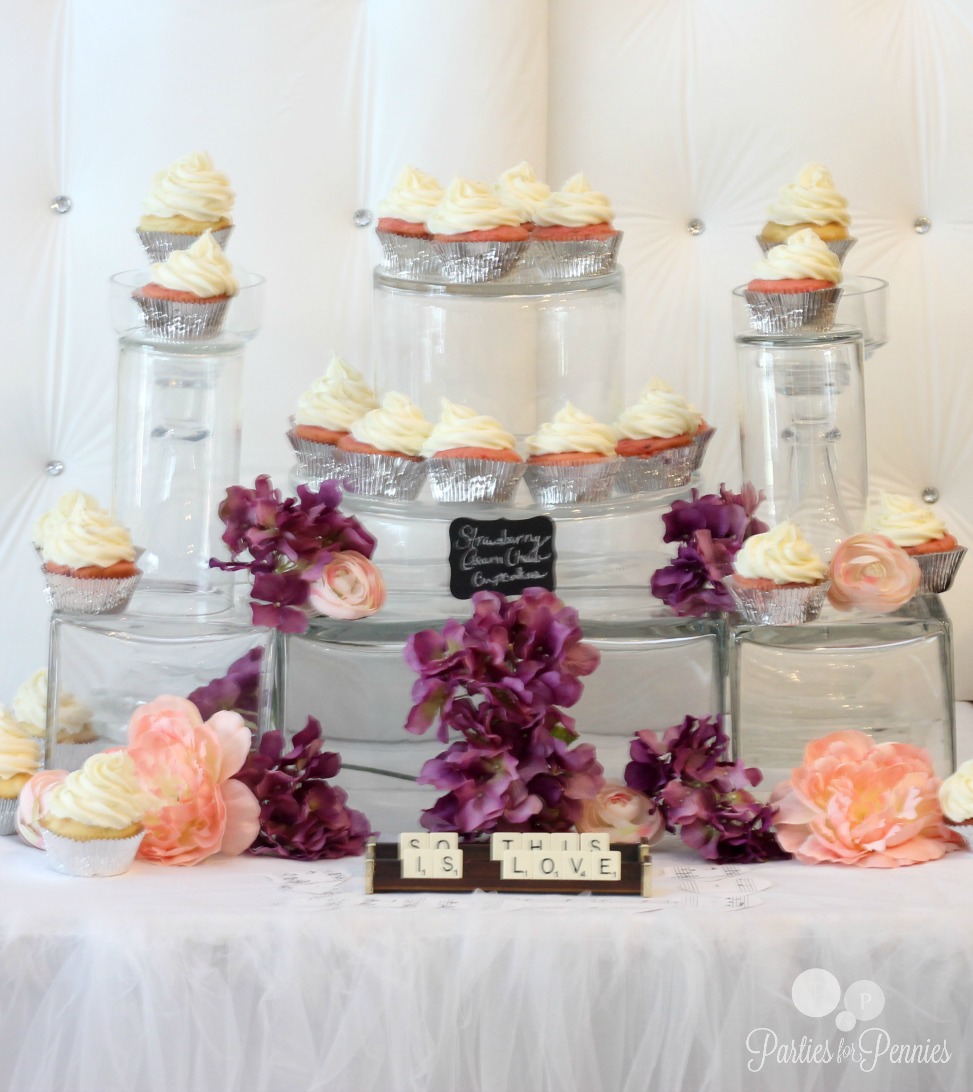 I wanted to create something Disney-related with a hint of elegance.
I was trying to think of things I already had & suddenly I realized I could create a "Glass Castle" using vases.
The main base consisted of 4 square vases. On top of those, I stacked 2 round vases (of different sizes). For the corners of the castle, I used 2 tall glass candle holders for the back & for the front I used 2 square vases with 2 cylindrical vases on top of those.
For added color, I stuck in some artificial flowers using some of her wedding colors.
The backdrop are 2 tufted panels that I had in my party supply room. You can find the tutorial for a Tufted Backdrop here.
I used a regular white tablecloth & I made a tulle skirt to go around it.
For the tulle skirt, I used a bolt of tulle & created the skirt by using a needle & thread to synch it at the top. It took me exactly thirty minutes to create the whole skirt. It added a little whimsy to the entire display.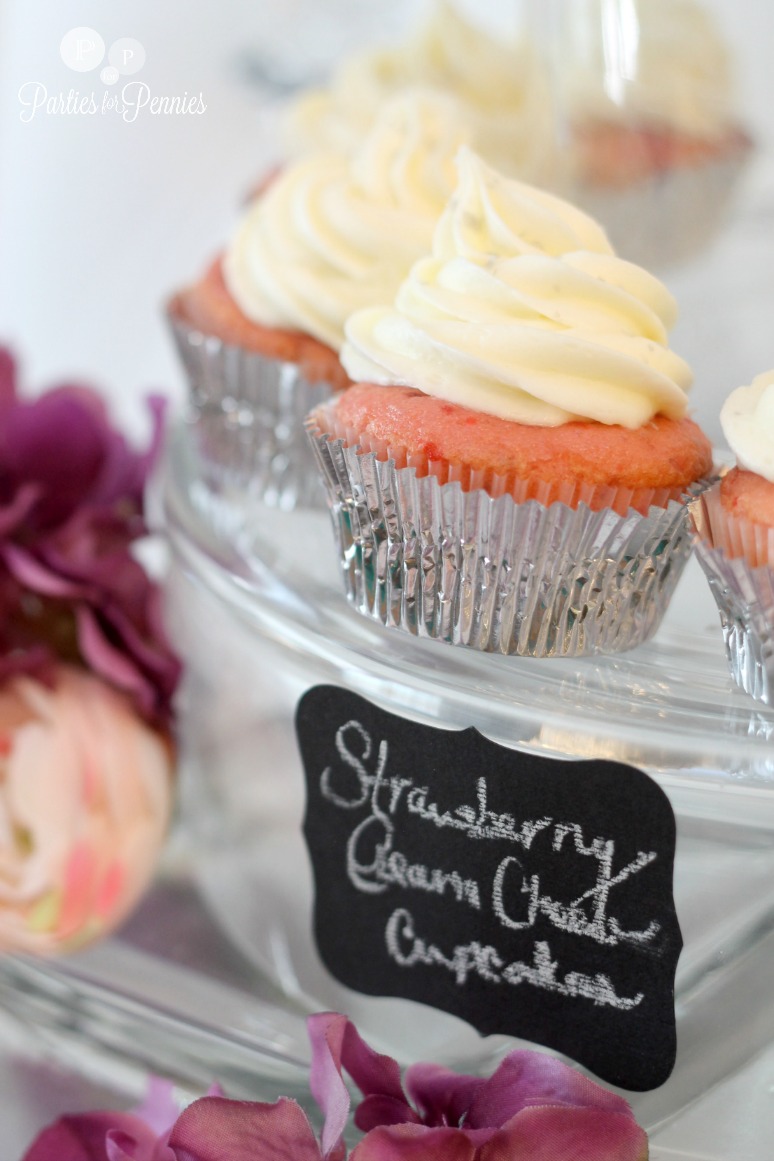 I also made the cupcakes.
I did a strawberry cupcake with cream cheese frosting & some vanilla cupcakes with regular frosting.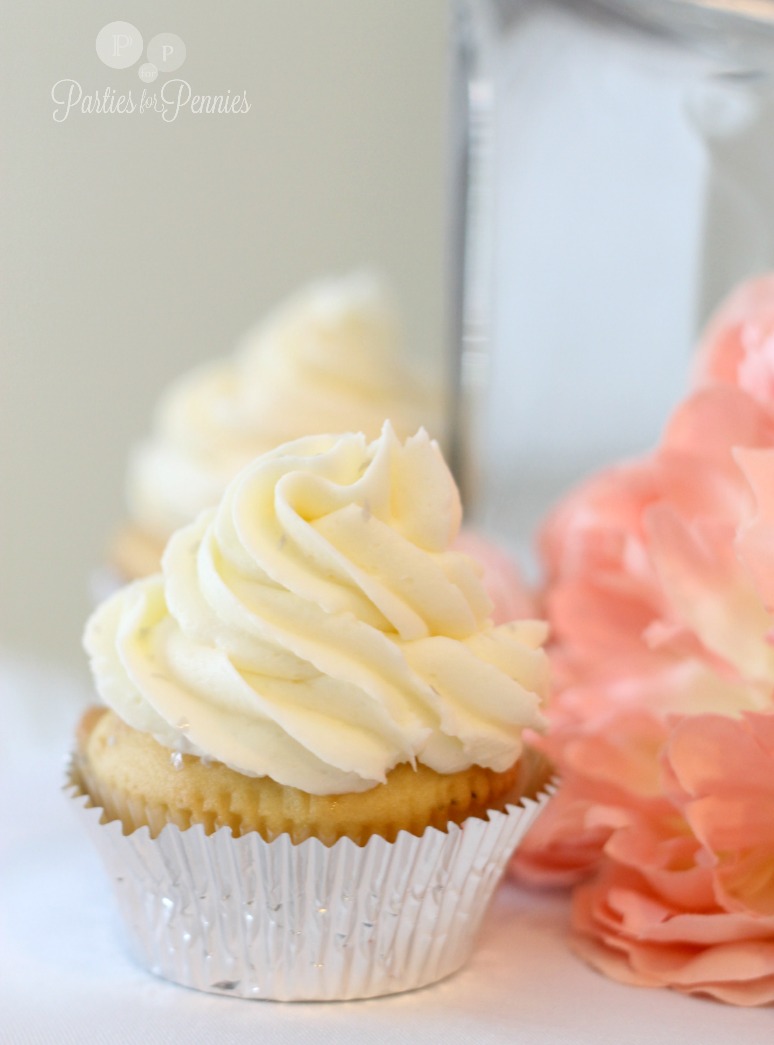 I know there are some people allergic to strawberries so I wanted to offer another option.
For finishing touches on the cupcakes, I sprinkled edible glitter on top.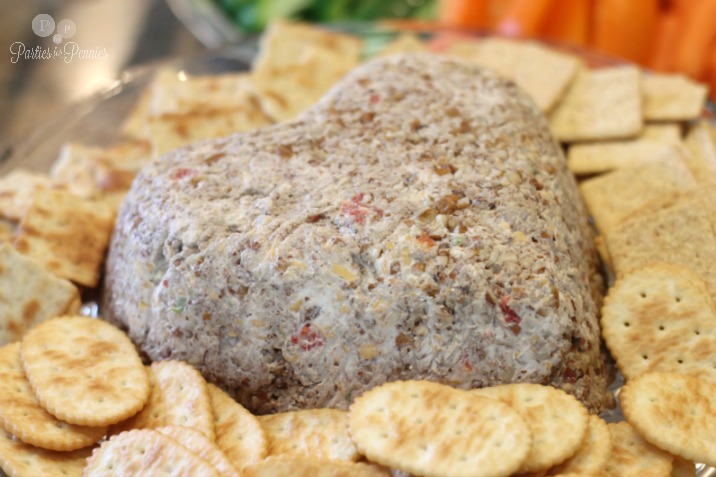 Sarah's mom really did a wonderful job with all the food but I had to at least show you this.
I think Liz's (Sarah's mom) friend Susan made this. Such a simple touch that adds sweet detail to the party – creating a heart out of a cheese ball.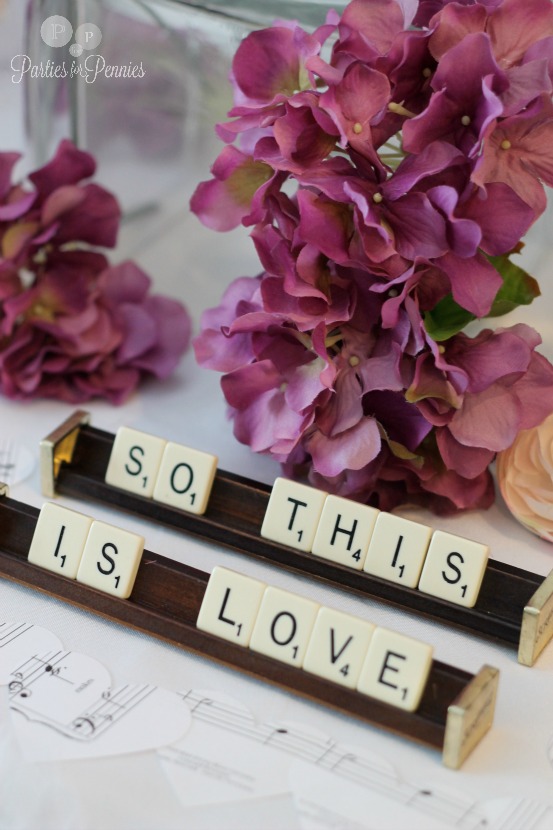 I love how Hannah displayed the scrabble letters.
"So This is Love" is a song from Cinderella (I'm pretty sure…it's been awhile since I've seen it).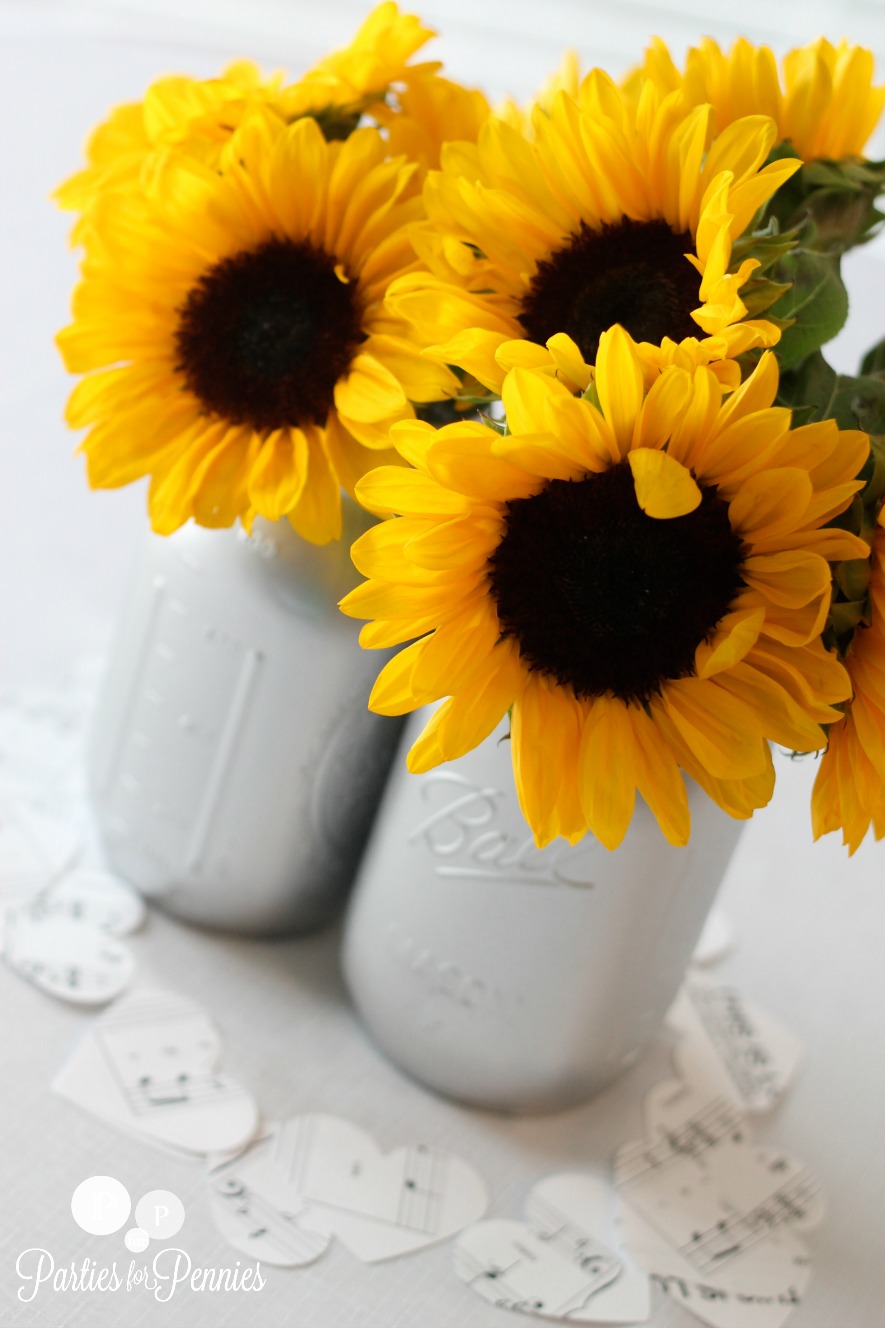 Hannah also cut out hearts from the song sheets for "This Is Love" and sprinkled them throughout the party.
I love the spray-painted mason jars Hannah did & how she paired them with sunflowers. Such a pretty combination.
Great job Hannah & Liz!
Thanks for letting me add  a small contribution!
Hope you guys have a great weekend! I'm hoping to knock out some projects around the house. I can't wait to show you some of the things I'm up to! (Hopefully it turns out!)
Until then…
Party on!
p.s. This is YOUR official invite to the party… join in on the Parties for Pennies Facebook page, Twitter, and Pinterest! 
LINKING TO:
Living On Love and Cents Pinterest Link Party