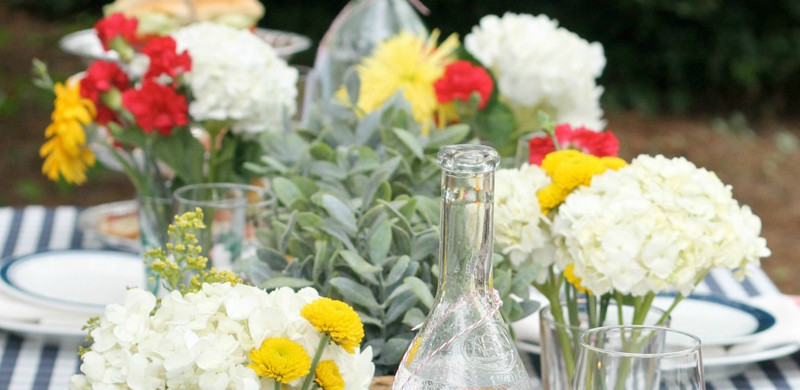 Hey party people!
Today is a special post because it's part one of a two part post! I've joined up with Kate & Elyse from Dress Your Guests to bring you a special Labor Day party post. Tomorrow, I'll post part two where Kate & Elyse will help you pick out the perfect Labor Day Party outfit! (UPDATE: You can find part two of the Labor Day weekend party  – What to Wear here) 
But first…can we just go back to being kids when summer seemed to last forever?
For a moment…let's not think about the summer's closing.
Let's think about Labor Day weekend. Let's think about cookouts and sunshine. Let's think about one last weekend at the lake or the kiddie pool in the backyard. Let's think about savoring that juicy watermelon and enjoying the crisp summer nights.
Let's talk about a fabulous Labor Day weekend party that anyone can pull together…even if you're on a budget.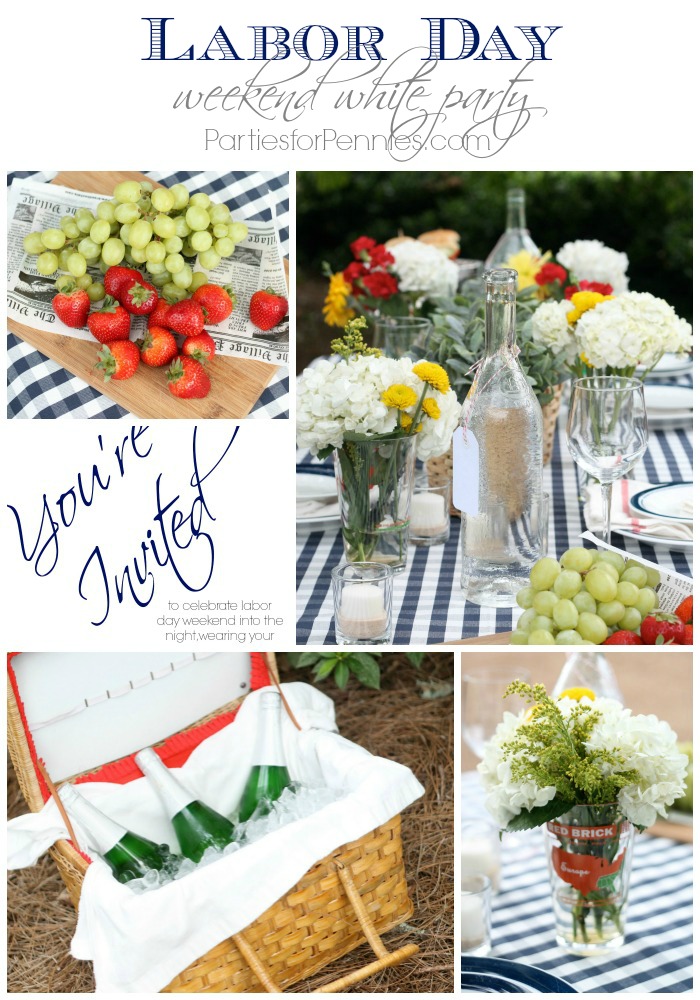 Before we begin, let me introduce the amazing ladies who are collaborating with me on this post.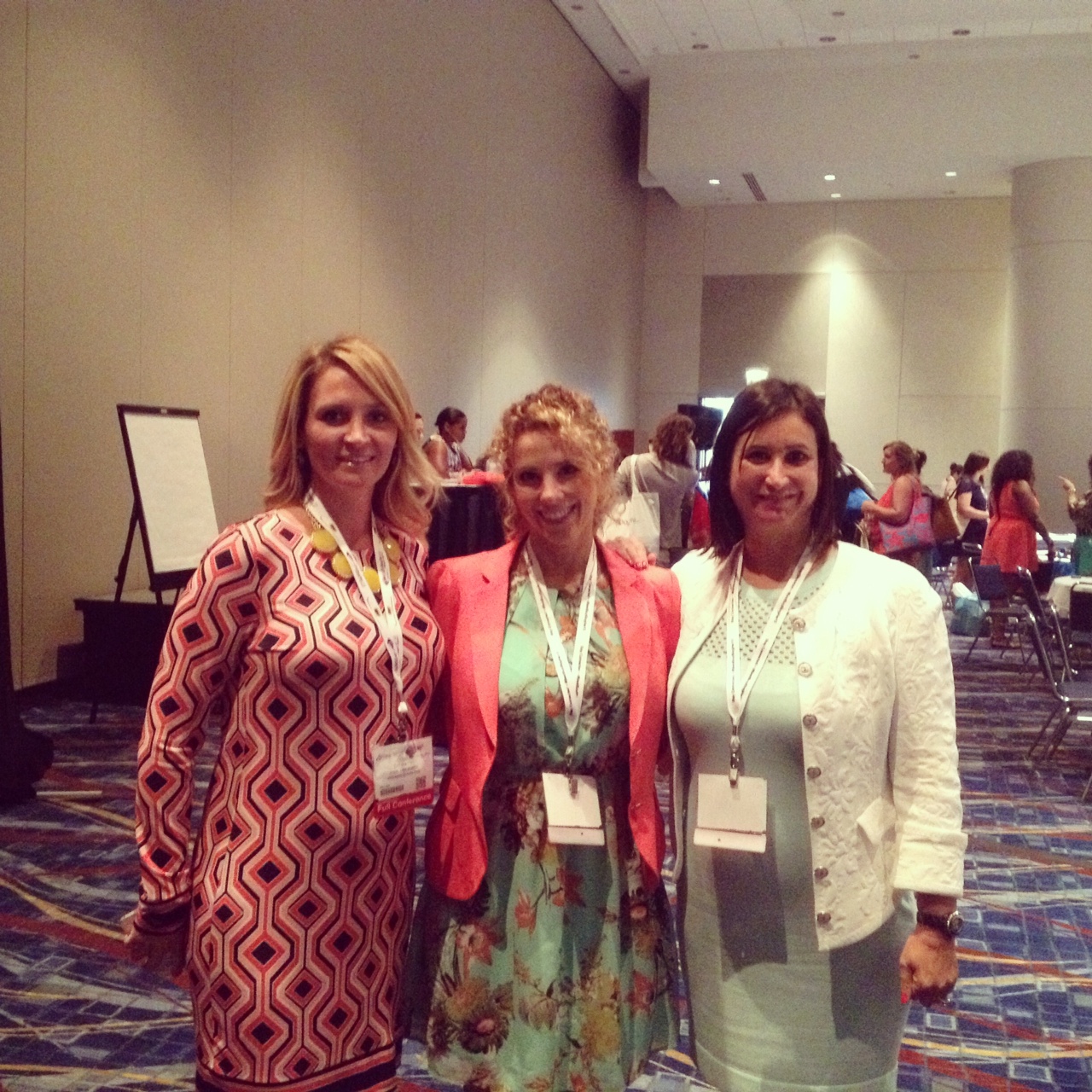 This is Kate & Elyse who just began Dress Your Guests.
I met Kate & Elyse at Blogher13 in Chicago. They are two stunning ladies who are incredibly talented at creating the perfect outfit for any occasion. Their expertise in fashion & events led them to start their site called, Dress Your Guests. Dress Your Guests helps answer the question, "What do I wear to a party?" It's a genius idea and we instantly clicked!
We decided to try and create a collaborative post where I give party planning ideas and they give party attire ideas.
We thought it would be fun to plan a Labor Day weekend WHITE party. What is a white party? It's where the guests all wear white. Think of it as one last hurrah of wearing white without anyone else judging (although I'd never judge because I like to wear pops of white throughout the year…fashion rebel…that's me ;p).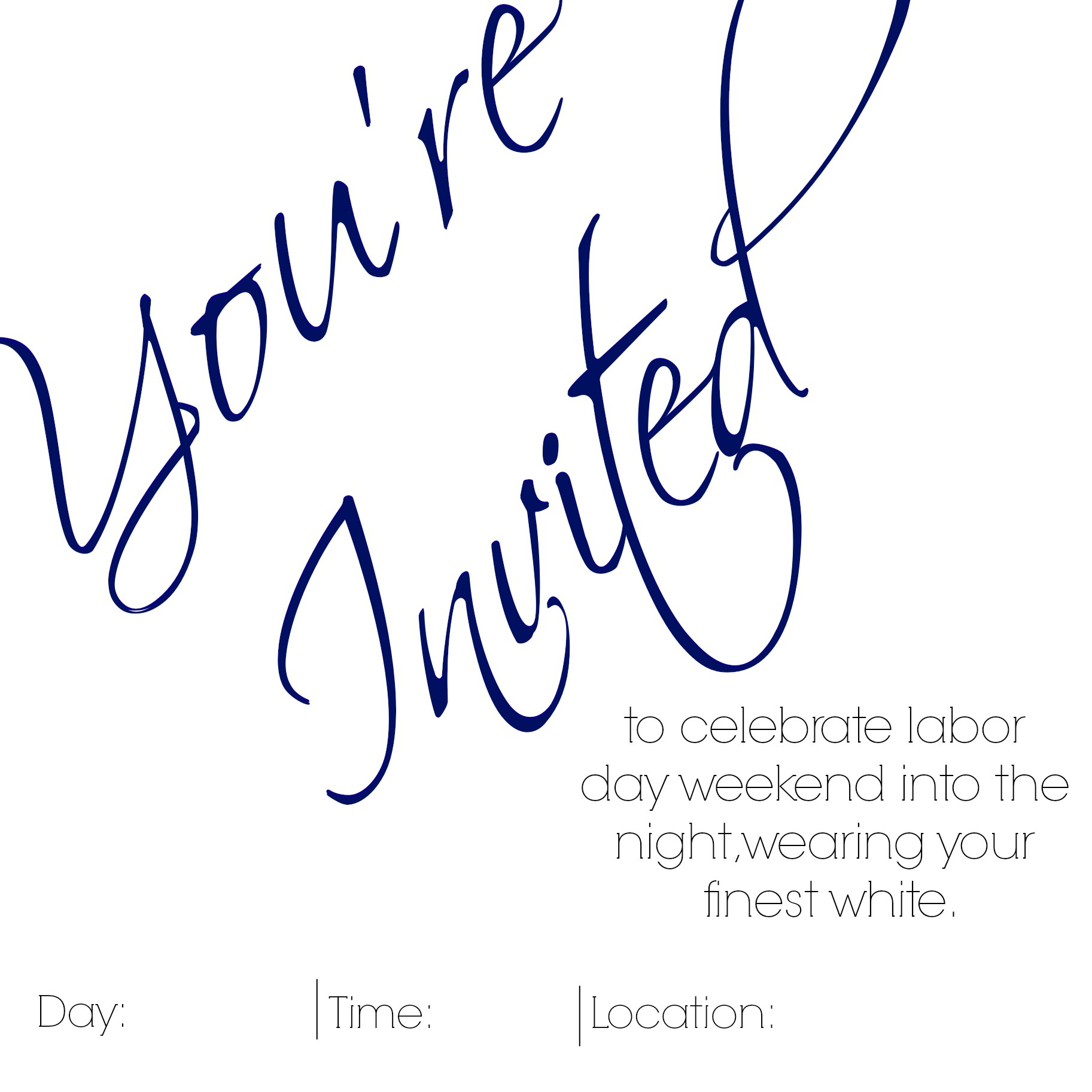 Print off your own Labor Day weekend White Party Invitation, click here.
Starting with the simple invitations, here are 11 more budget-friendly ideas to create your own Labor Day weekend party.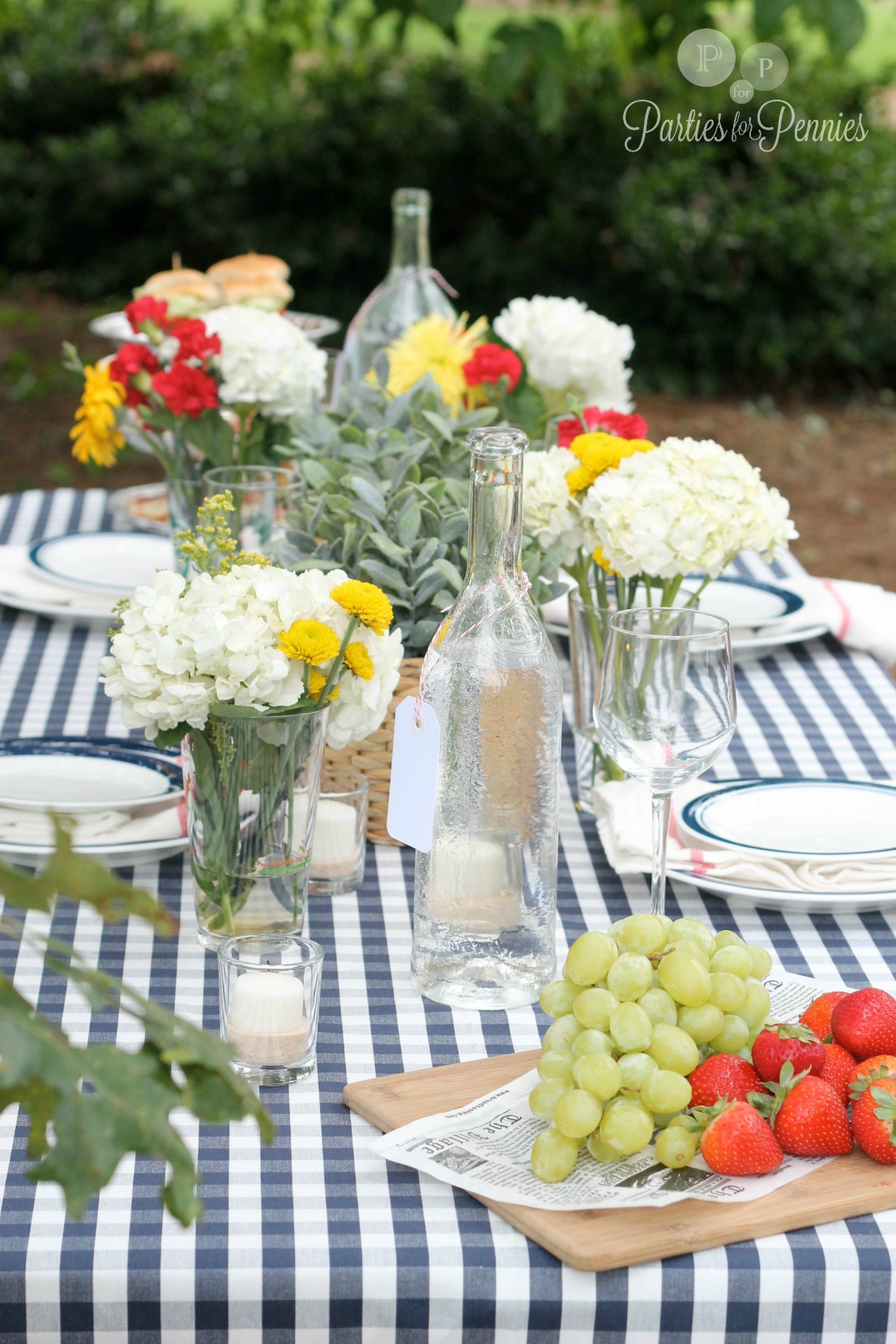 Tip #1: Use fabric, a flat sheet or even a quilt as a tablecloth. This beautiful gingham fabric was from Ikea. I got two yards for around $15.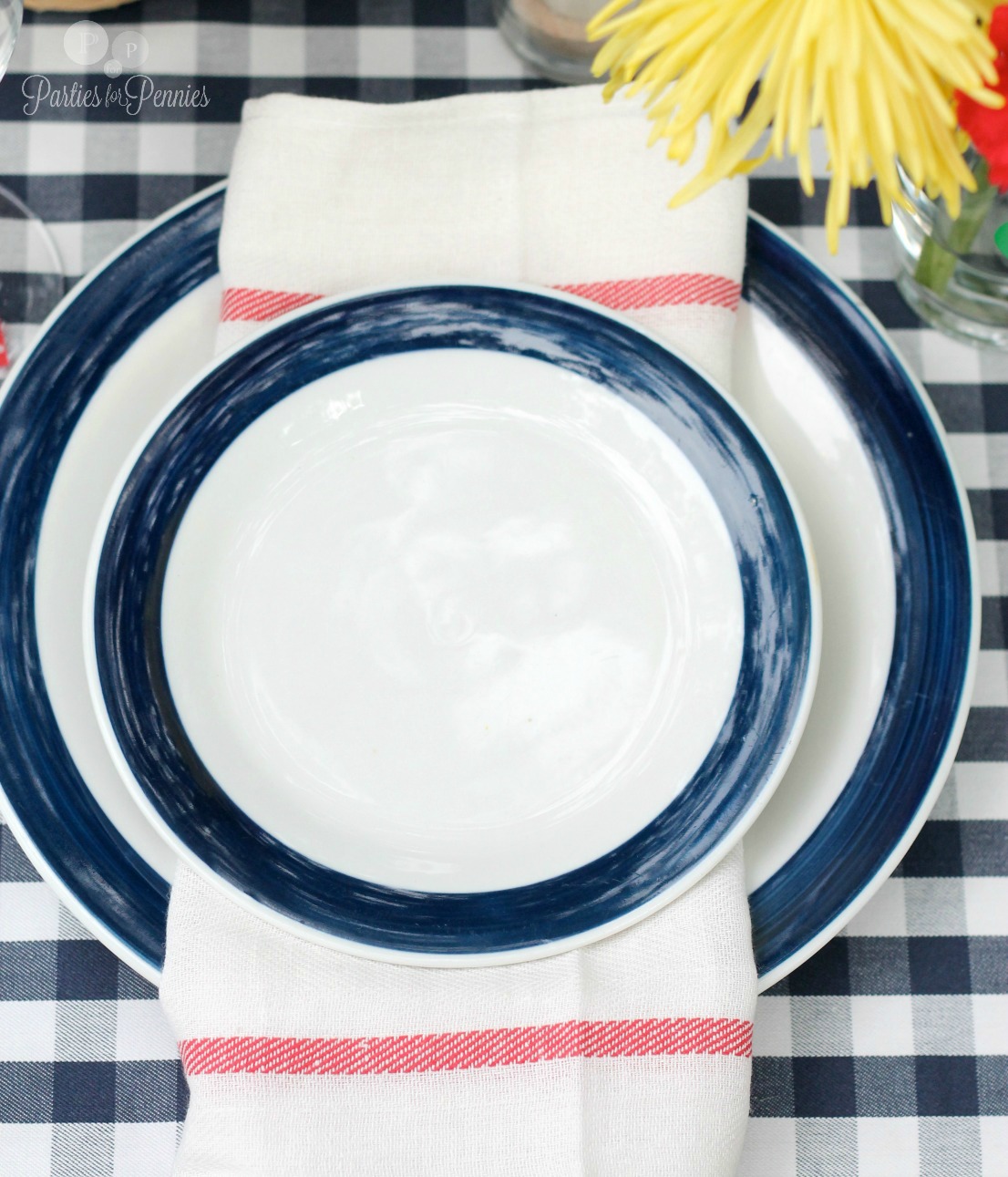 Tip #2: These plates were thrift store finds. I ended up paying less than I would for disposable plates. Don't be scared to have mismatched plates, either. Let your color scheme guide your choices.
Tip #3: The "napkins" for my Labor Day party are actually dishtowels from Ikea. These are inexpensive and multi-functional as well.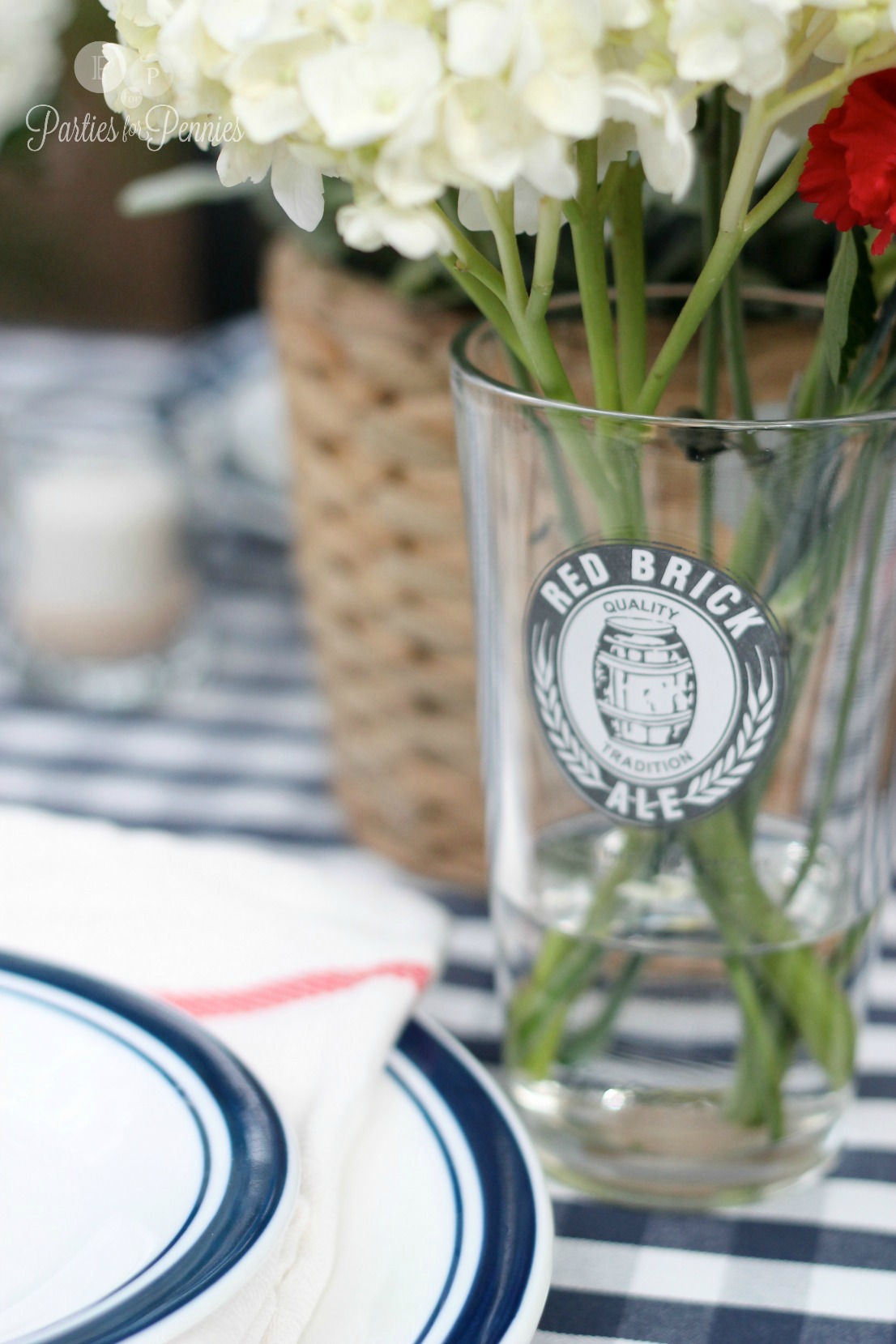 Tip #4: Everyone has those glass cups or mugs that are just taking up space in your cabinet. Instead of throwing them in the $0.25 garage sale box, use them as individual flower vases for each guest. It's a great way to add some beautiful color to your table and creates a bonus "party favor" because your guests can take them home.
For your white party, you can do all white decorations but I wanted my guests to stand out so I wanted colorful accessories. The vibe I intended to go for was an elegant garden picnic.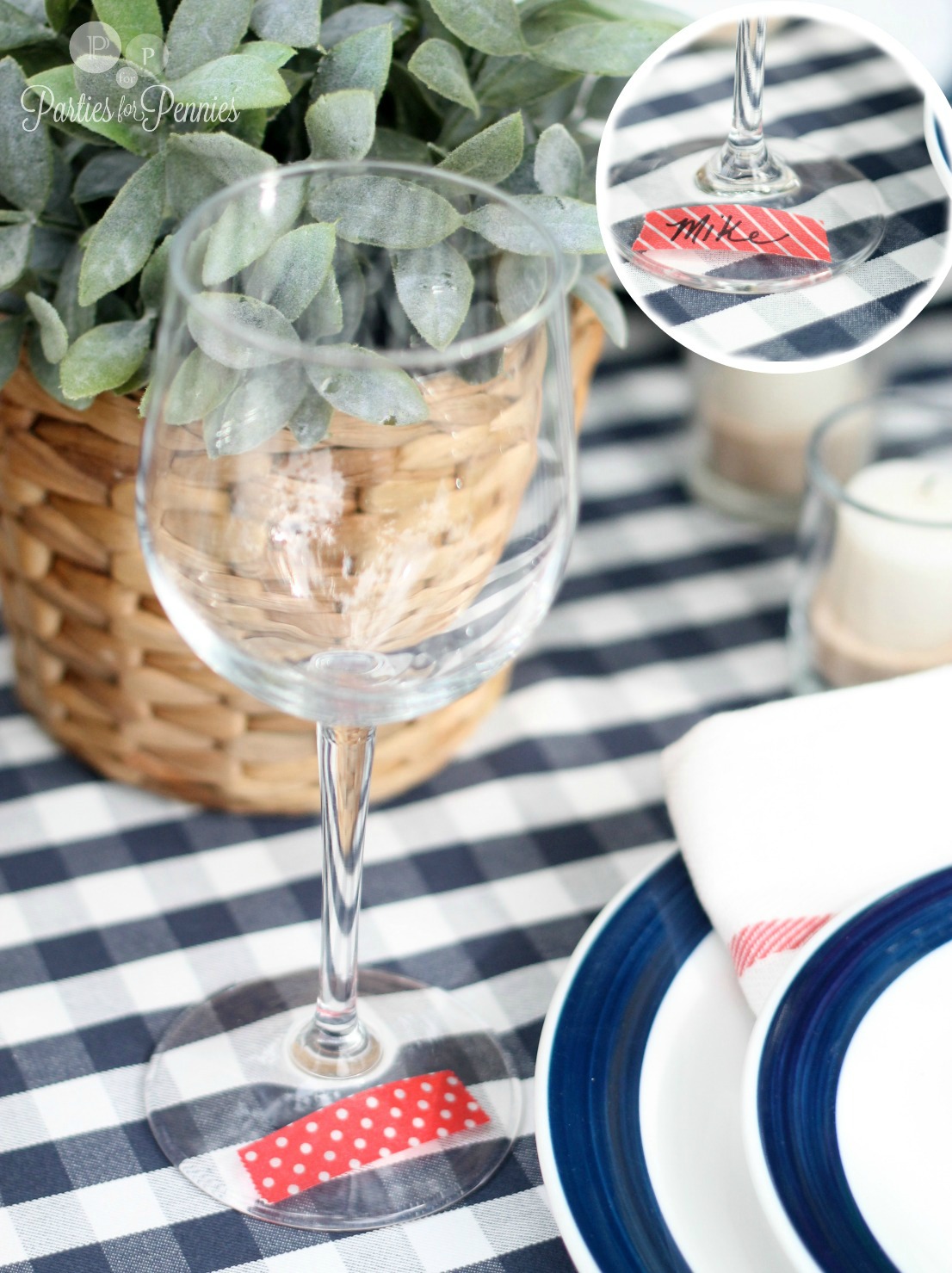 Tip #5: Use strips of washi tape on the base of wine glasses to mark each person's glass. This can also double as a place card.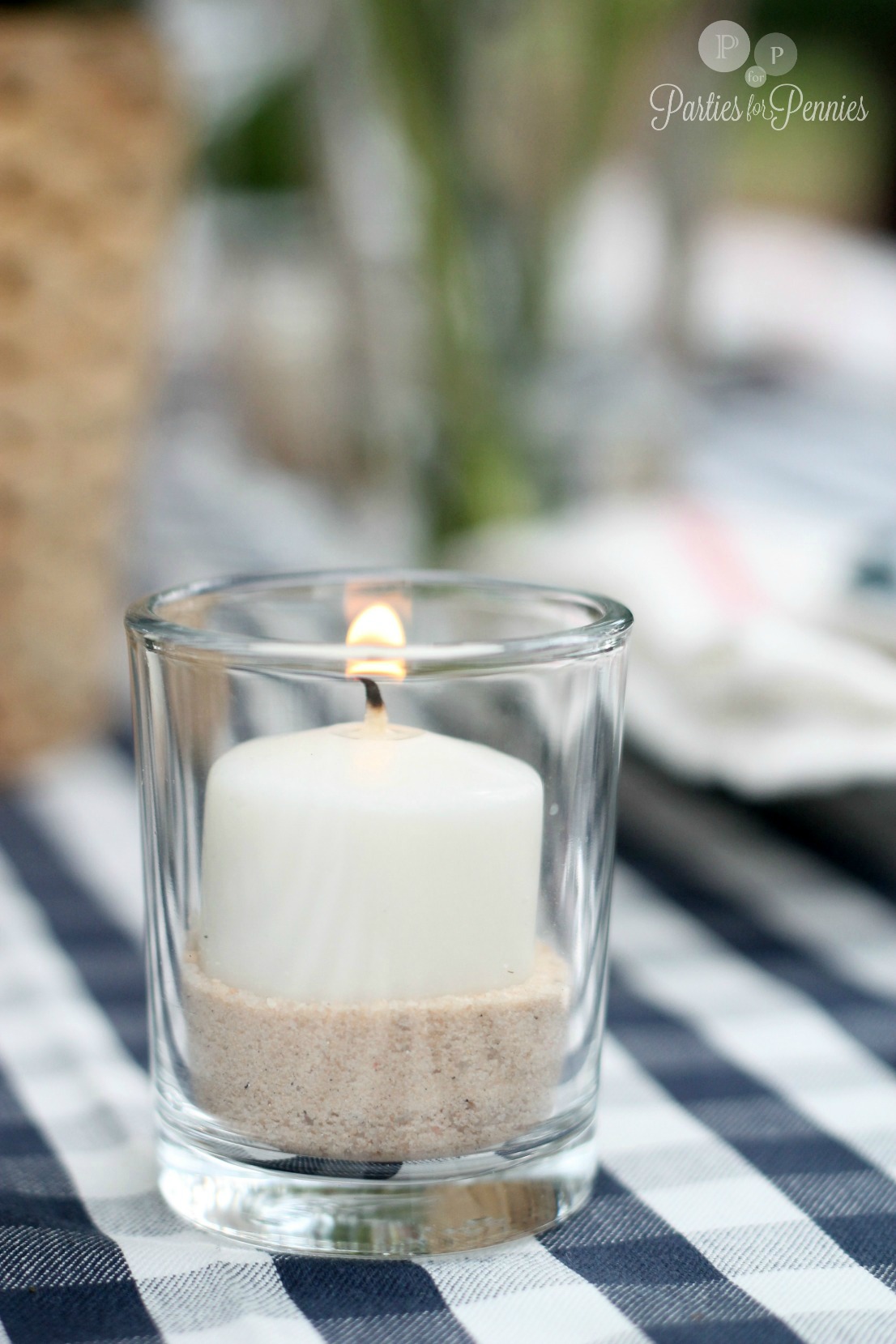 Tip #6: Great alternative ambiance lighting if you aren't able to string some nice white lights. Add a little bit of sand or just a tiny bit of water to the bottom of the glass votive holders. This makes it easier for the used candle to pop out after use.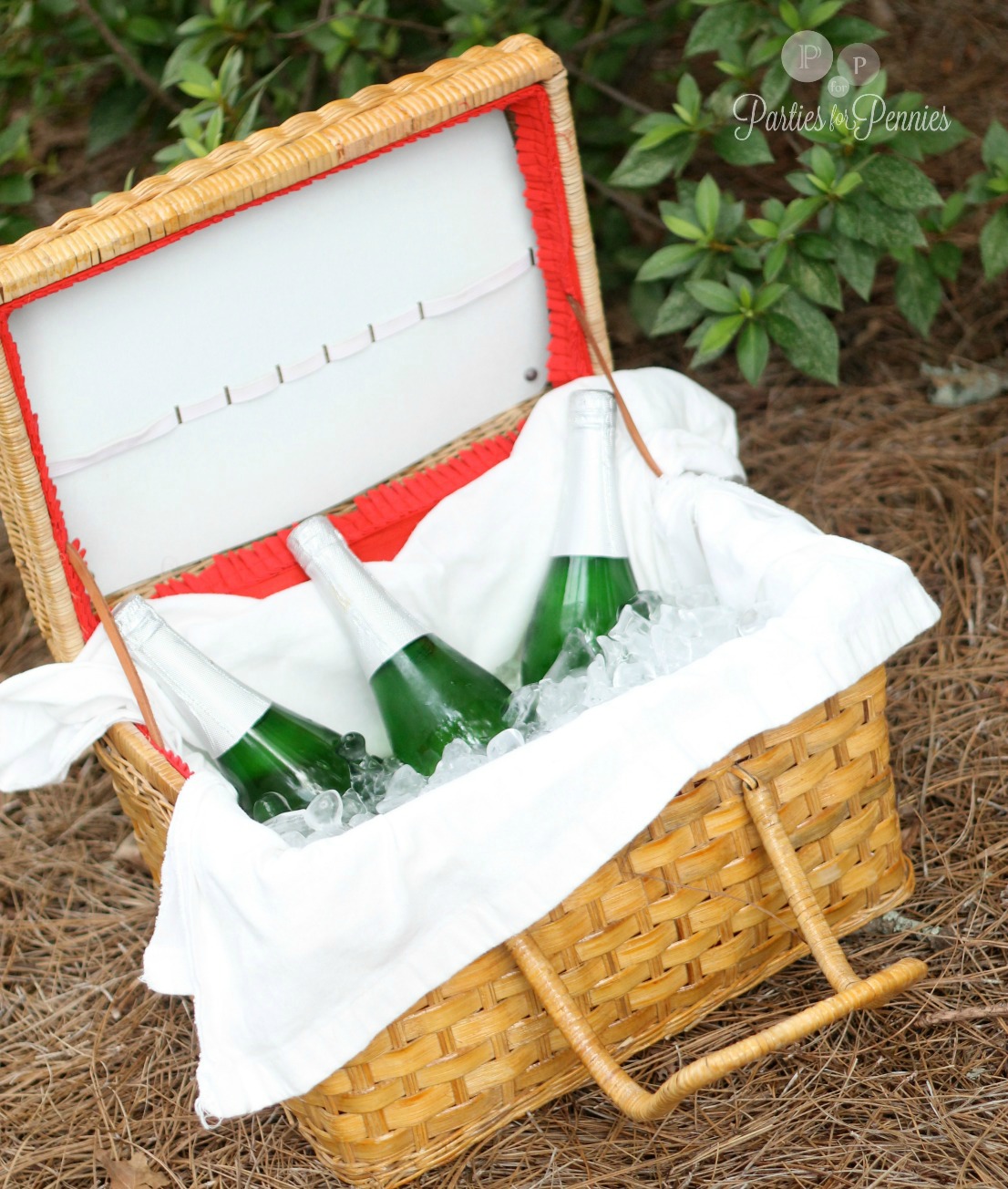 Tip #7: Want to keep your drinks chilled but don't want them showcased in a tacky cooler? Use an old picnic basket, place a large bowl inside, then a piece of cloth & pour ice in it.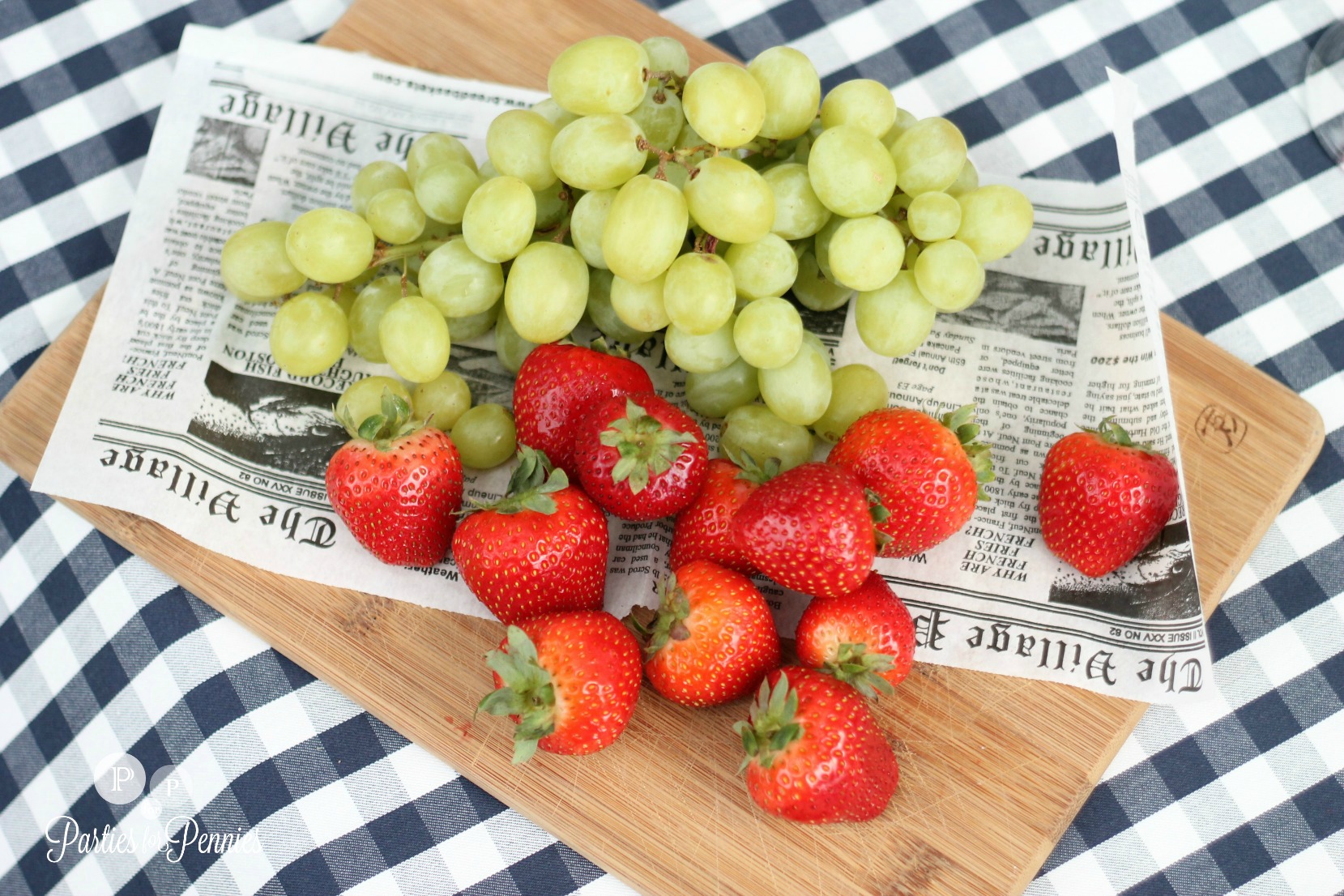 Tip #8: Use a bamboo cutting board as a serving tray. Serve appetizers, a cheese spread, or even bread on a cutting board if you don't have a serving dish.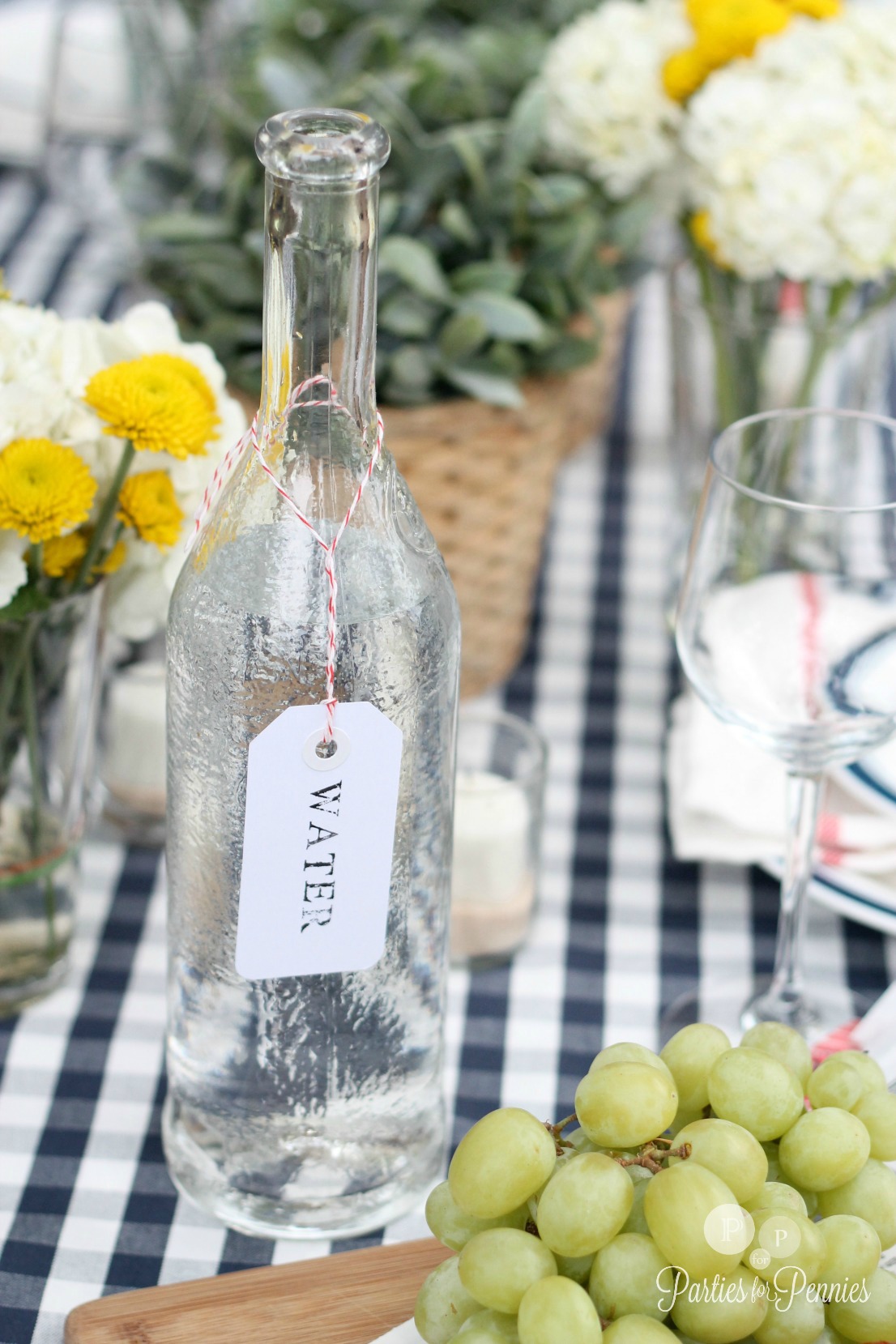 Tip #9: Use old wine bottles (or in the case above…an old rum bottle) as water containers. Place several at the table so it makes it easy to refill.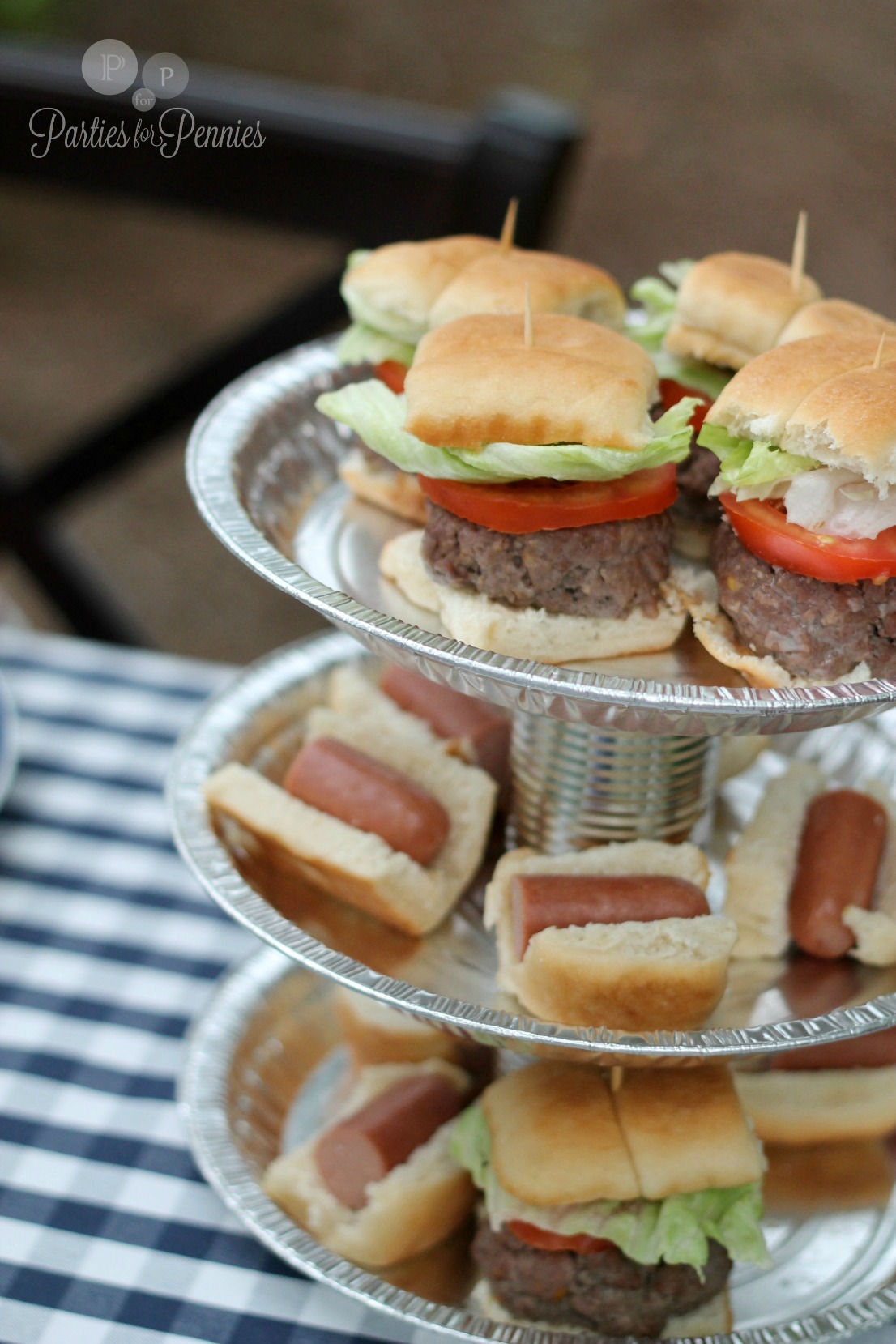 Tip #10: Serve mini burgers & hot dogs. Guests end up eating less if you serve smaller sizes and these are a lot easier to eat than huge burgers & hot dogs. Use small rolls for the buns and cut hot dogs in thirds. Plan for 1 1/2 of each for each guest (1 1/2 hot dogs & 1 1/2 hamburgers). If you need a really delicious burger recipe, check out this one.
Tip #11: Don't have one of those beautiful tiered galvanized serving dishes? Create your own by using pie pans and empty tomato paste cans. Hot glue each leven securely together.
See…it's easy to create your own Labor Day White party on a budget! Don't forget to check back tomorrow for Kate & Elyse's post where they will give you fabulous outfit ideas! I am serious…they are awesome.
P.S. Just want to say a huge thank you to Taylor-Brawner Park because they so graciously let me set up & photograph this whole set-up! It's a great & inexpensive place for a wedding or party (if you're in the Atlanta area).
p.s. This is YOUR official invite to the party… join in on the Parties for Pennies Facebook page, Twitter, and Pinterest! 
LINKING UP TO:
Wednesday Whimsy with NY Melrose Family, Smart Schoolhouse & Oh My! Creative
Celebrations at Home, The Celebration Shoppe  & Bird's Party Link Party