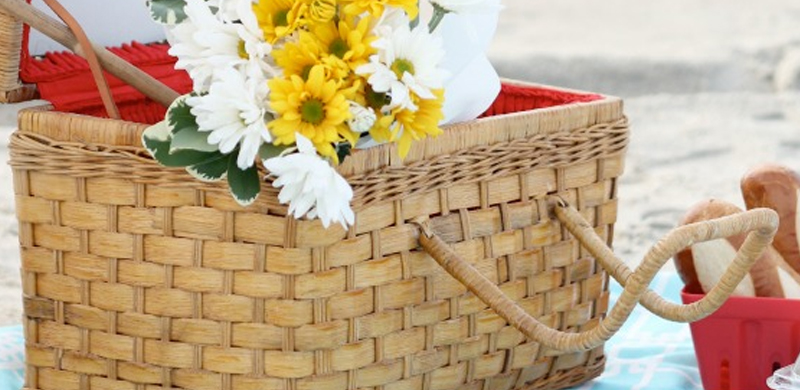 21 Feb

How to Pack a Beach Picnic

Hey party people!

A couple of weekends ago, I was able to get away for a weekend to Tybee Island. It was an amazing weekend & you can read all about it here (as well as register to win a girls weekend yourself).

There's nothing more wonderful than enjoying a picnic on the beach. My friend Michelle, from Iron & Twine blog, and I decided to do two versions of a beach picnic. You will love her vintage style & her gorgeous photos. I'll show you a sneak peek of her picnic at the end of this post, with a link.

But first, here's how to pack a beach picnic…Parties for Pennies style…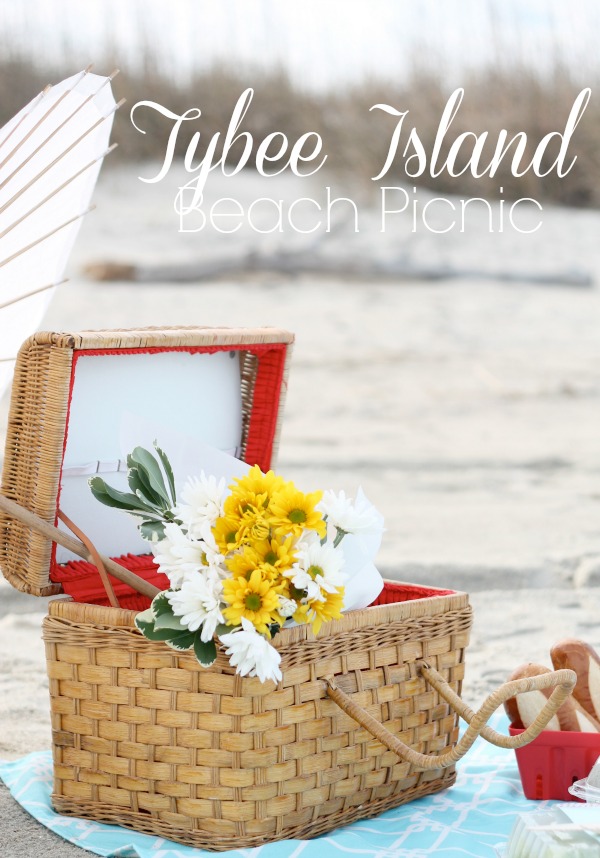 I am not one of those girls that says, "Don't get me flowers because they only die." Beauty can be appreciated whether it lasts a moment or eternity. Flowers are just beautiful to me and I, personally, feel they add so much to a room, a table, or even a picnic. So…why not add a bouquet of flowers to your beach picnic, especially if that picnic is taking place on Tybee Island and especially if you get your flowers from the local IGA. This bouquet cost so little but brought so much beauty.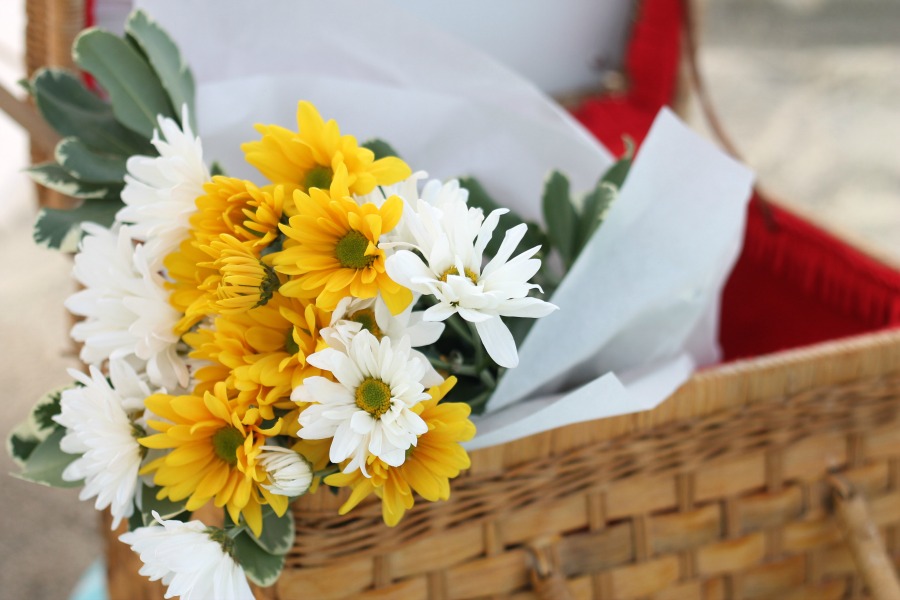 I love symbolism. Why not toast to enjoying life with a picnic on the beach, with none other than lemonade. Show life's lemons who's the boss.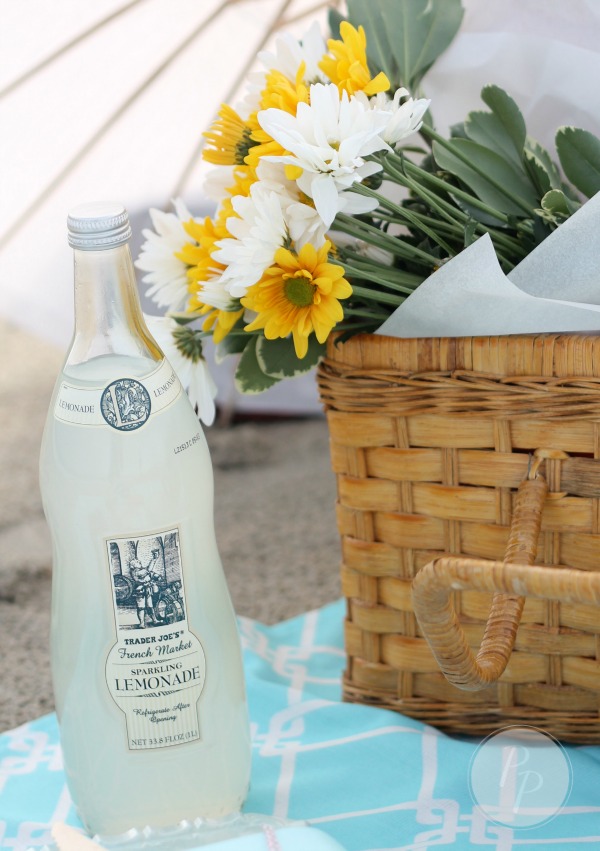 Are you like this? Whenever I'm on the warm beach, the last thing I want is something hot. I adore salads and love packing them in my picnics. They are the perfect cold and healthy picnic fare. Instead of my utensils tossing about in my picnic basket, I just secured them to the top with some bakers twine.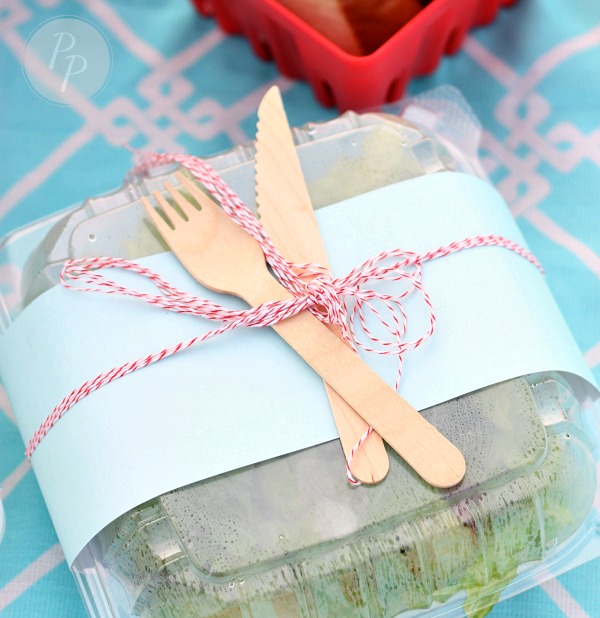 I feel I am a bit high-maintenance about my salads. When I pack my husbands (for work), I will always separate the tomatoes in a separate bag so the rest of the salad doesn't get soggy. I hate putting salad dressing on my salad until last minute because…again…it gets soggy. I've sent the salad dressing in just a ziploc bag before but that can be prone to leakage. So…when I was thinking about my dressing transportation (yes…I realize I waste way too much brain power thinking of things like this), an empty mouthwash container popped into my head. I washed it out thoroughly, took off the labels, and behold…you have a mini dressing bottle. Perfect for your beach picnic. If you don't have an empty bottle like this, pick up one of those travel-size shampoo bottles for $1.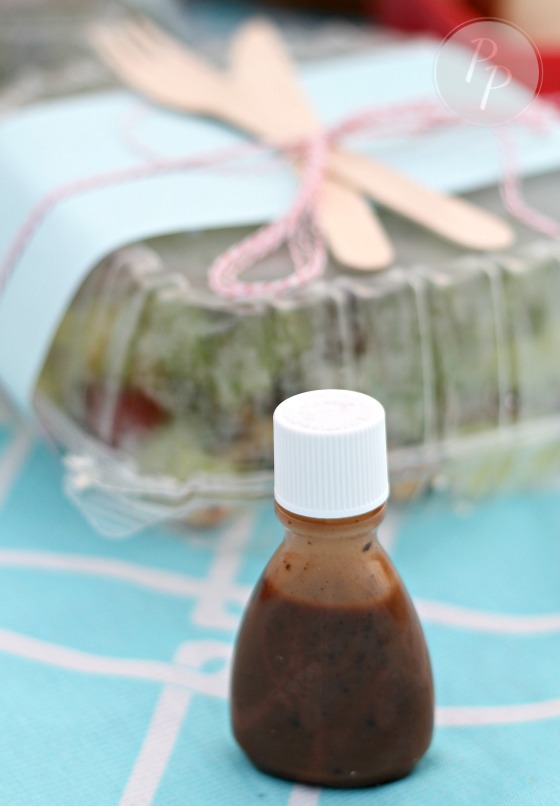 For our backyard wedding reception, we had one of my favorite restaurants in Atlanta, Souper Jenny, cater it. Their food is delicious but one of their all-stars is their pretzel bread sandwiches. Heavenly morsels in your mouth! If you want a delicious & different bread to serve, say "Pretzel, Please!" I got these loafs at Trader Joe's for a buck each. One buck bread & two buck chuck.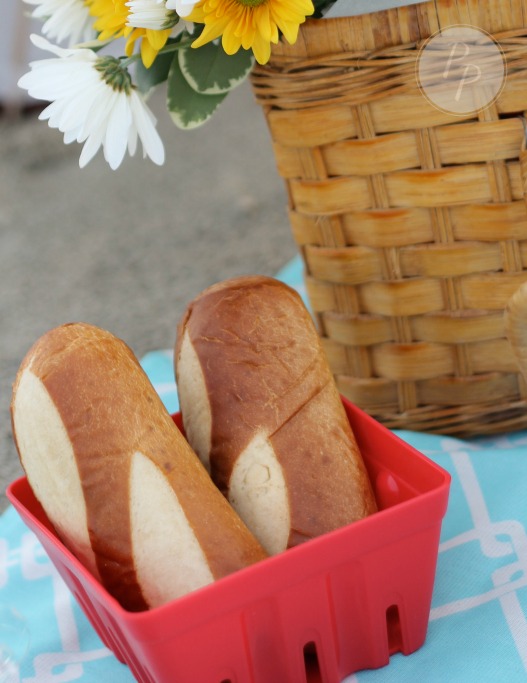 If you've been around the Pinterest block, you've probably seen the veggies stuck in the dip in a plastic cup. Fabulous idea…but you know me & things that are soggy. No beuno. All you need is a large & small cup and the problem is solved. Add the dressing or hummus to the bottom of the large cup. Add the veggies to the small cup. Place the small cup inside the large cup. The large cup is a 16 oz. cup & the smaller cup is one of those cocktail sized cups. It fit inside just enough to allow room for the dressing/hummus. We're you're ready to dip, just remove the top cup.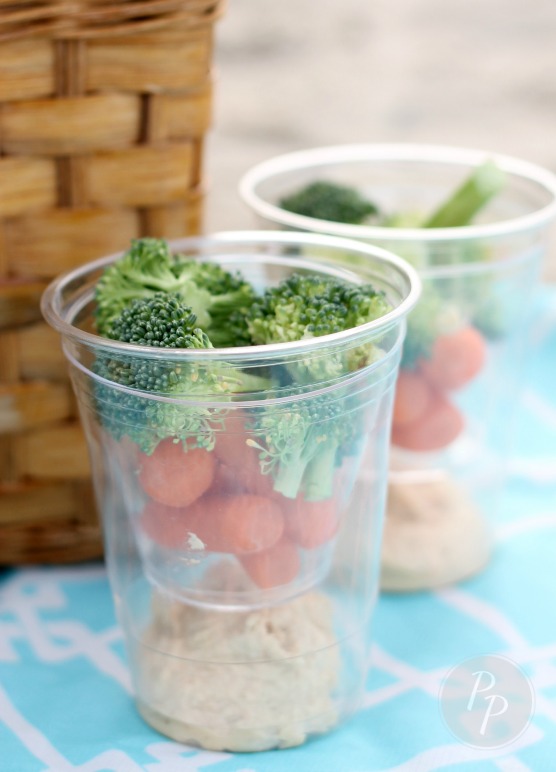 You can always create individual fruit salads with plastic cups for a picnic but I decided to use the plastic basket that the blackberries came in. It created the perfect serving size and since the berries are really the star of the show, it took the back seat.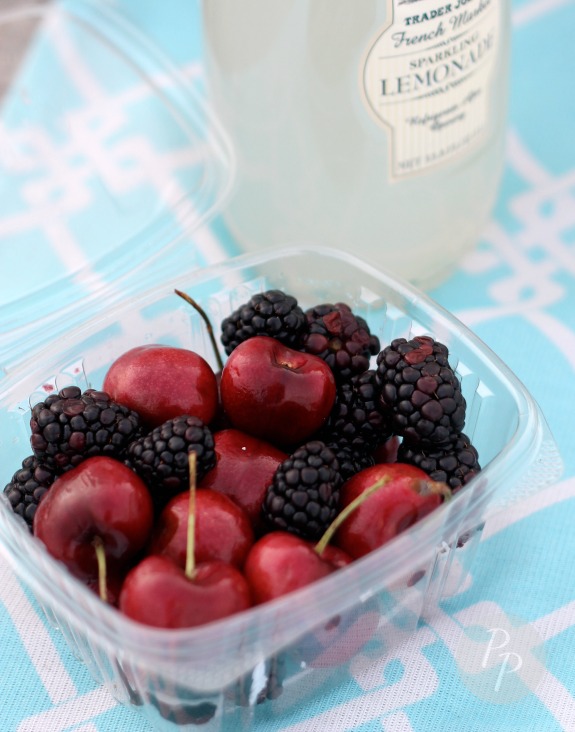 I am not responsible for what crossed your mind when you read that heading. I honestly mean everything in the most pure way, but sometimes they come out all wrong.
Dessert is one of my favorite events but many desserts, besides a cookie, require extra care when bringing them along for a picnic. I decided to go with some candied pecans. Even though chocolate could melt, I decided to throw in a few morsels for the heck of it! This only required a piece of paper & some tape to create my cone-shaped nut dessert.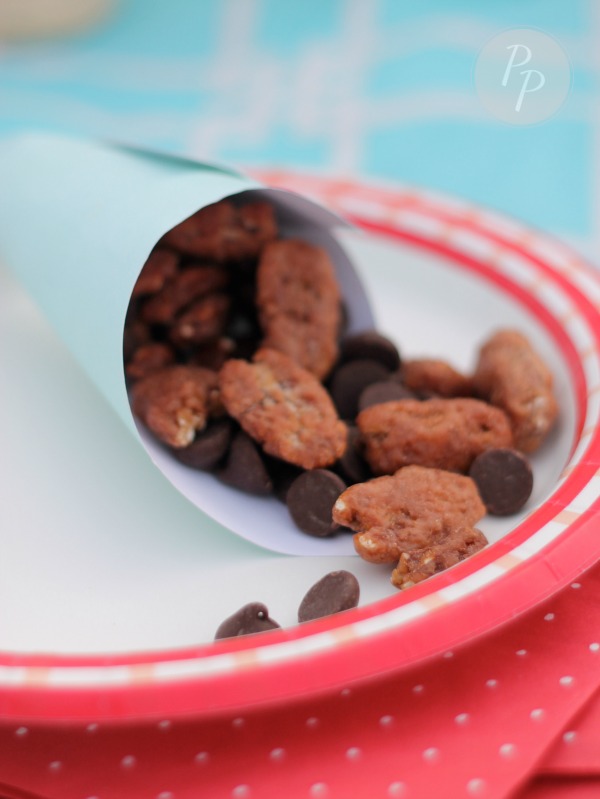 After your belly is full, lay back, relax, and read a good book. One of the best beach or vacation books is anything by Mary Kay Andrews! She's a New York Times best selling author & you'll see why. Tybee Island has a special place in her heart, like it does anyone that visits. She was a big part of organizing the girls weekend on Tybee, and she autographed a book for me to give away to you! Register to win at the bottom of this post.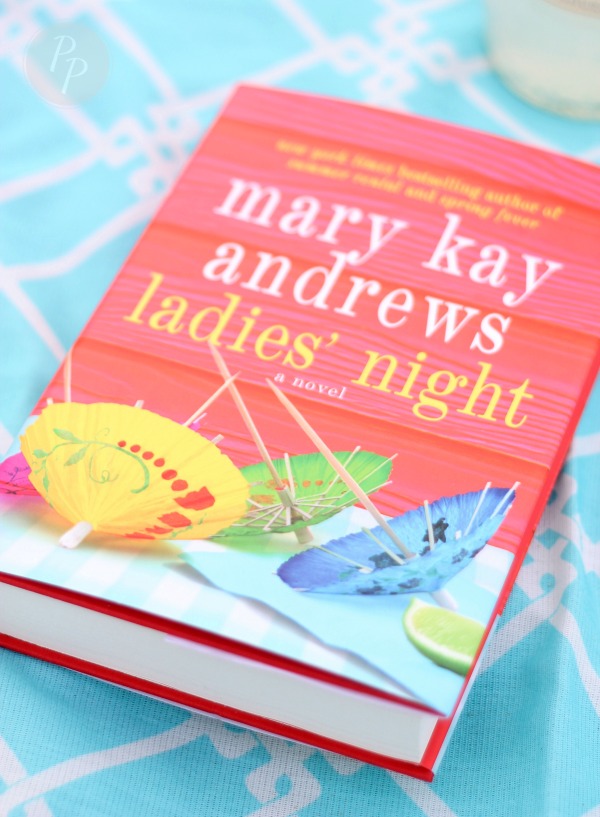 Now…all you need to do is head to the beach!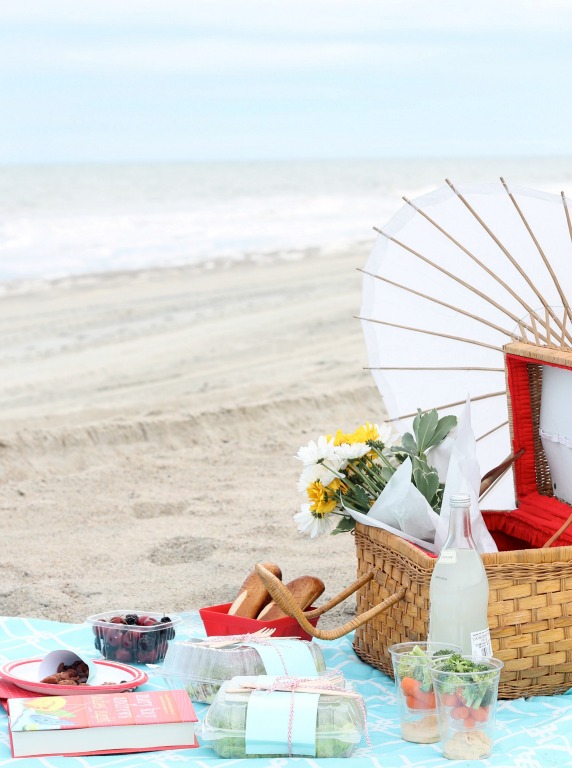 Don't forget to check out Michelle's amazing beach picnic here & register to win an autographed Mary Kay Andrews book below.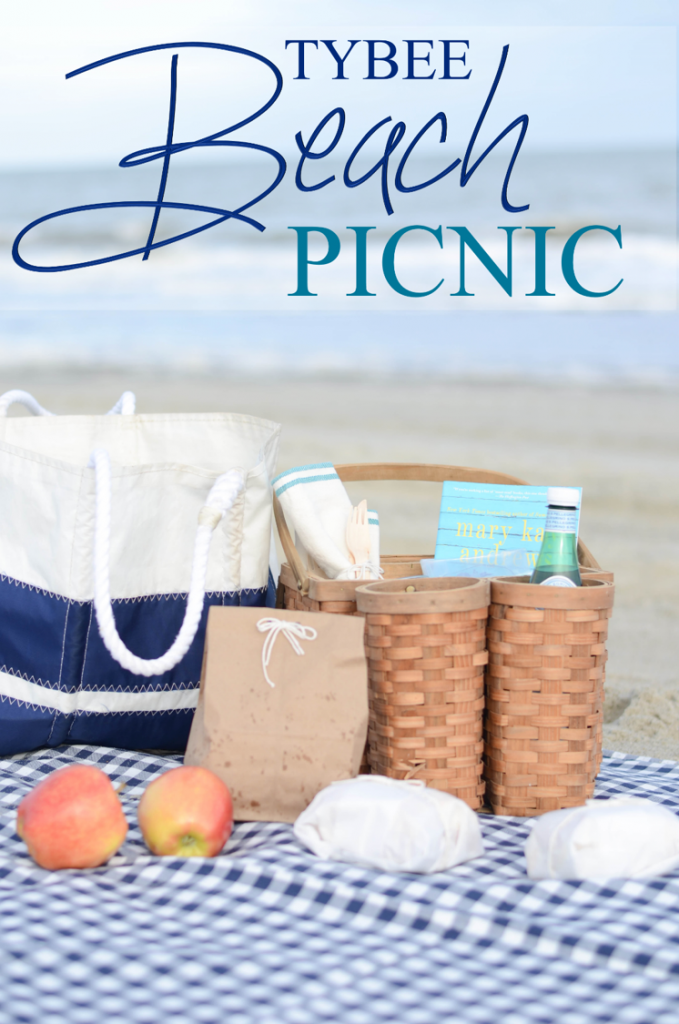 This is me & Mary Kay Andrews. She was so kind, beautiful and just a wonderful woman.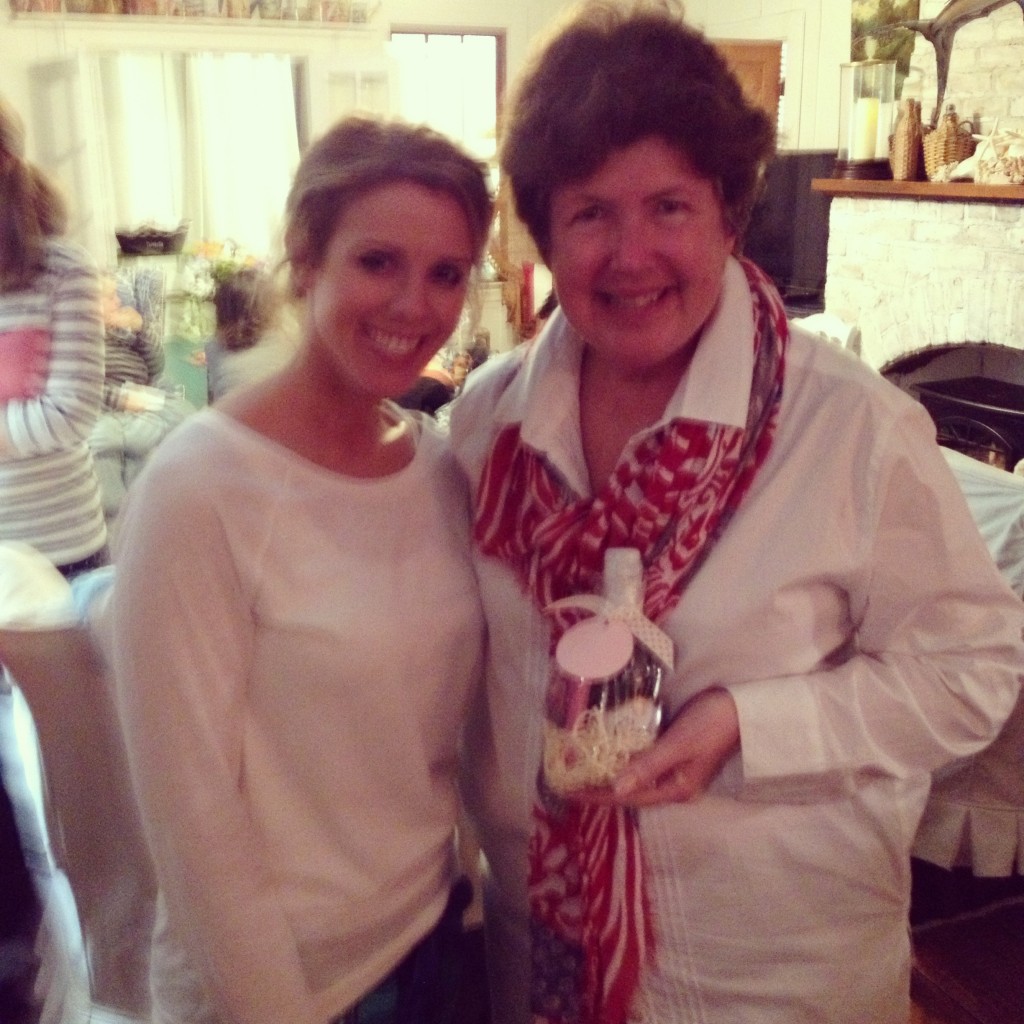 If you'd like to win an autographed copy of her book "Spring Fever," just enter in the box below.
a Rafflecopter giveaway

p.s. This is YOUR official invite to the party… join in on the Parties for Pennies Facebook page, Twitter, Pinterest, Instagram & Bloglovin!