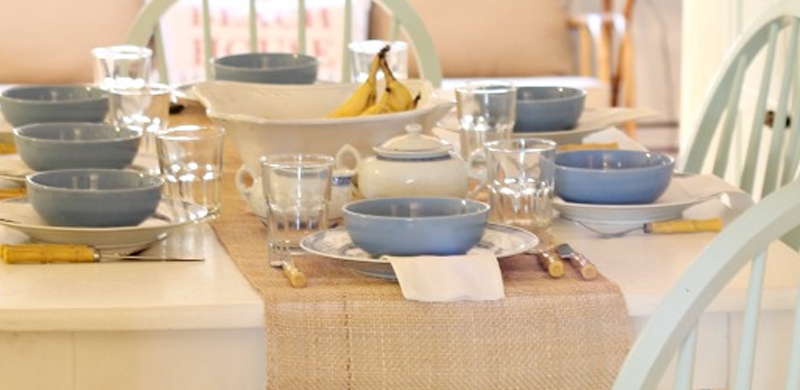 18 Feb

Beachy Tablesetting

Hey party people!

I can't wait to share an incredible giveaway with you tomorrow, & a fun girl's getaway weekend guide!

Today, I wanted to share a little impromtu beachy tablesetting I did while I was on Tybee Island the other weekend. I just love to have a table set. Even if no one is coming over…and it means I'll be ready if someone does come over.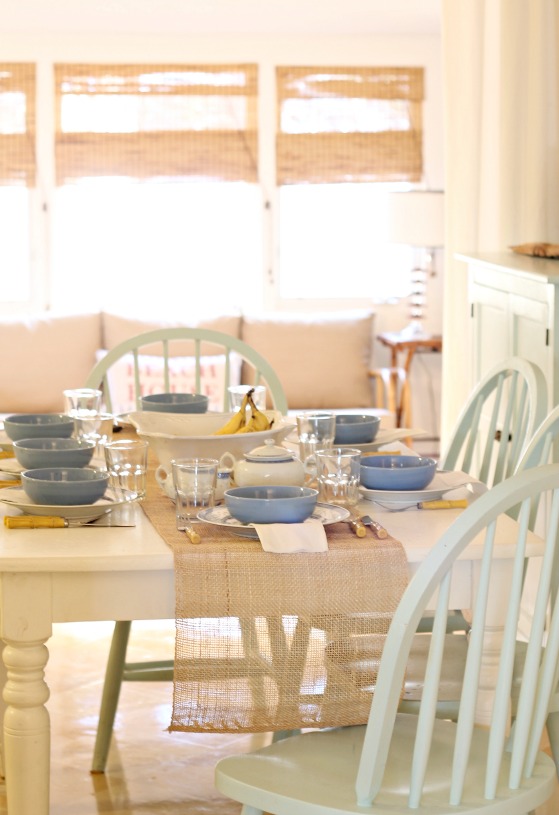 When we arrived to the Star Cottage, part of the Mermaid Cottage Rentals, I started pulling out things from around the cottage to create this setting.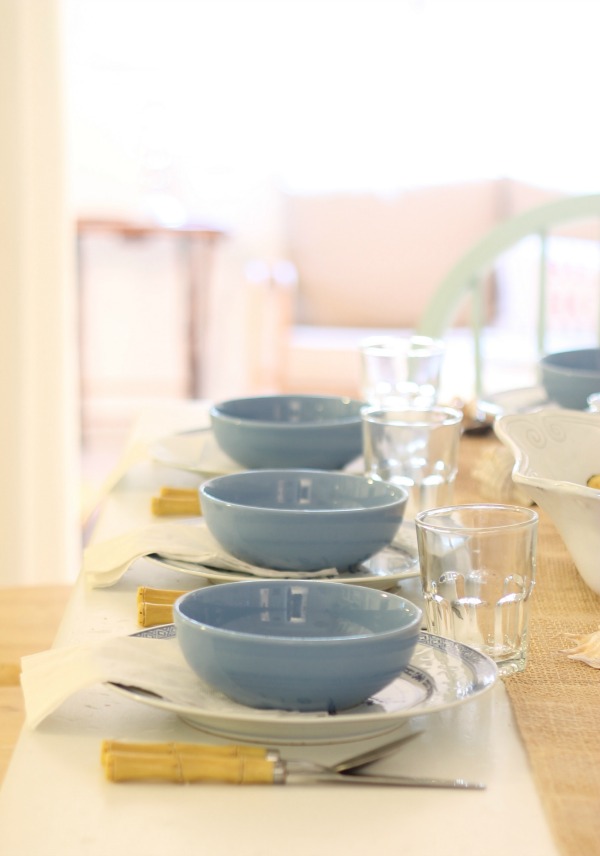 Whenever you're creating your own tablesetting, experiment with combining different patterns and colors.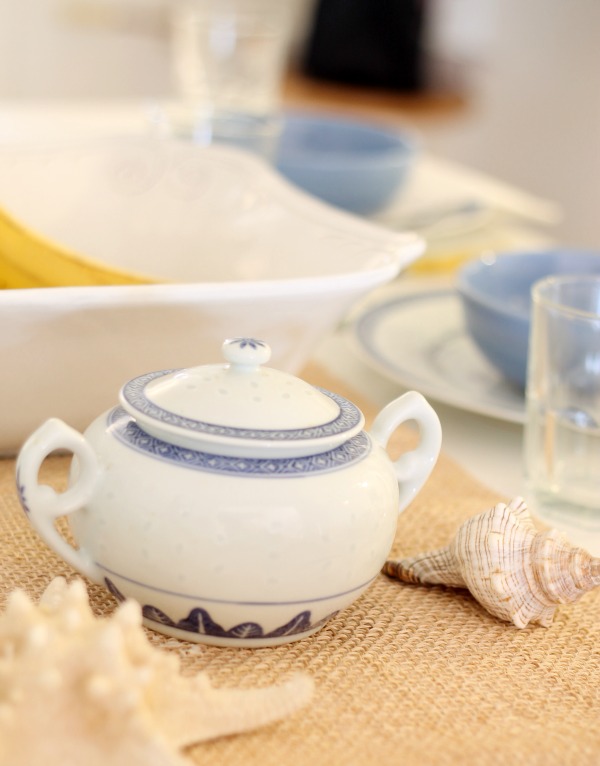 Don't overlook things from around your home, when you're creating tablesettings. These beautiful shells, I found, made the perfect accents. I even used some books styled with the centerpiece. Not sure where they disappeared to by the time I took these pictures. But they did add a little bit of height, which was perfect.
If you're planning your own tablesetting & not sure where to start, try and aim for three different heights for the centerpiece. That's not a hard & fast rule, but it may help give a little guidance if you're not sure where to start.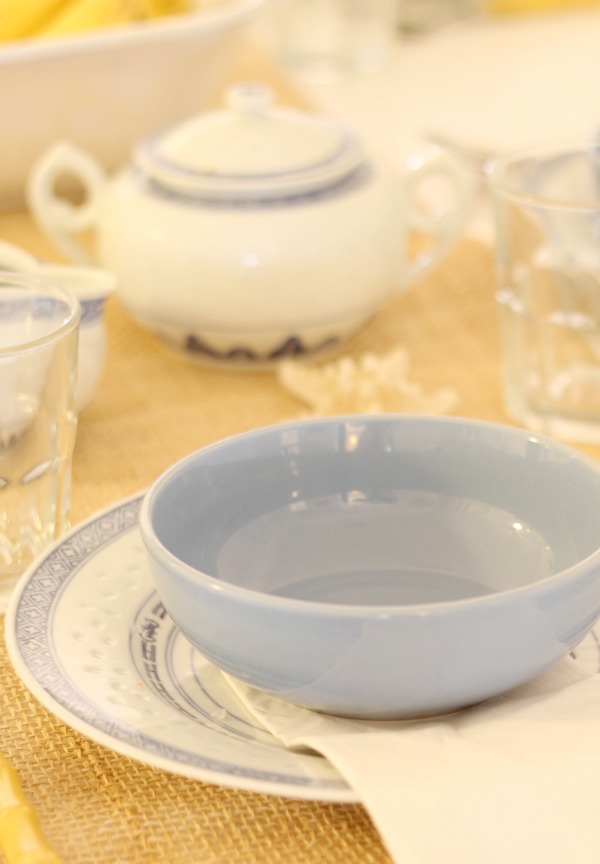 Don't worry. This tablesetting didn't go to waste!  Great conversation, delicious scones and hot coffee were enjoyed! I can't wait to share more pictures from the weekend & tell you about an amazing giveaway tomorrow!
p.s. This is YOUR official invite to the party… join in on the Parties for Pennies Facebook page, Twitter, Pinterest, Instagram & Bloglovin!