Hey party people!
Last week I had the opportunity to do something so fun! Rhoda, from Southern Hospitality, hosted a planting party at her home with Carmen Johnston from Nectar & Company.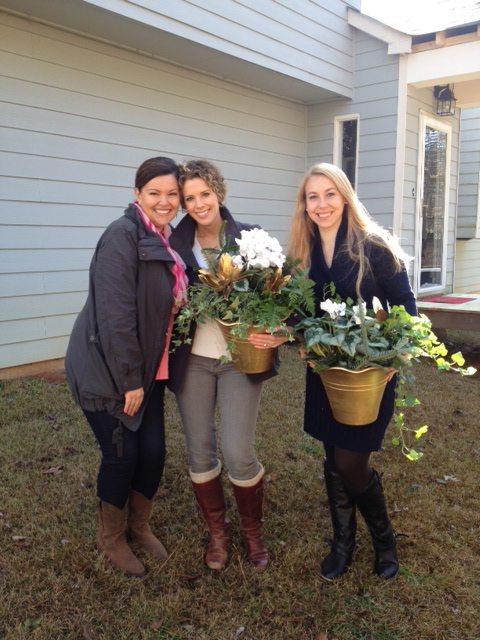 (Carmen, Me & another blogger…I didn't get a chance to get her name…shame on me)
Carmen and her awesome team made us feel like we had a green thumb. They taught us so many great tips, so I wanted to pass on some of that to you.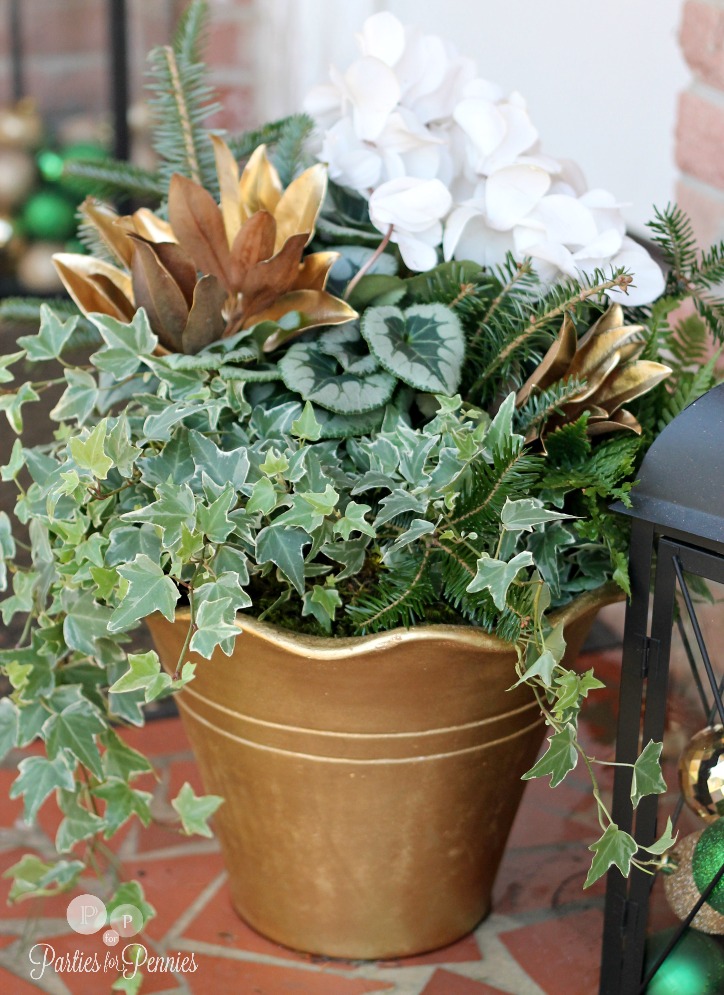 The first thing we worked on were these beautiful container gardens.
Carmen gave us these great tips for creating the perfect container garden:
1 | Think Tall, Thick, & Trailing - Choose one tall, one thick, and one trailing plant to create an attractive garden.
2 | Position your plants in a triangle - Place the tall plant so it's the top of the triangle & the other two position as the base.
3 | Soak moss in water and place that over the soil - This will help keep the moisture in, soil from spilling out, and make it look pretty.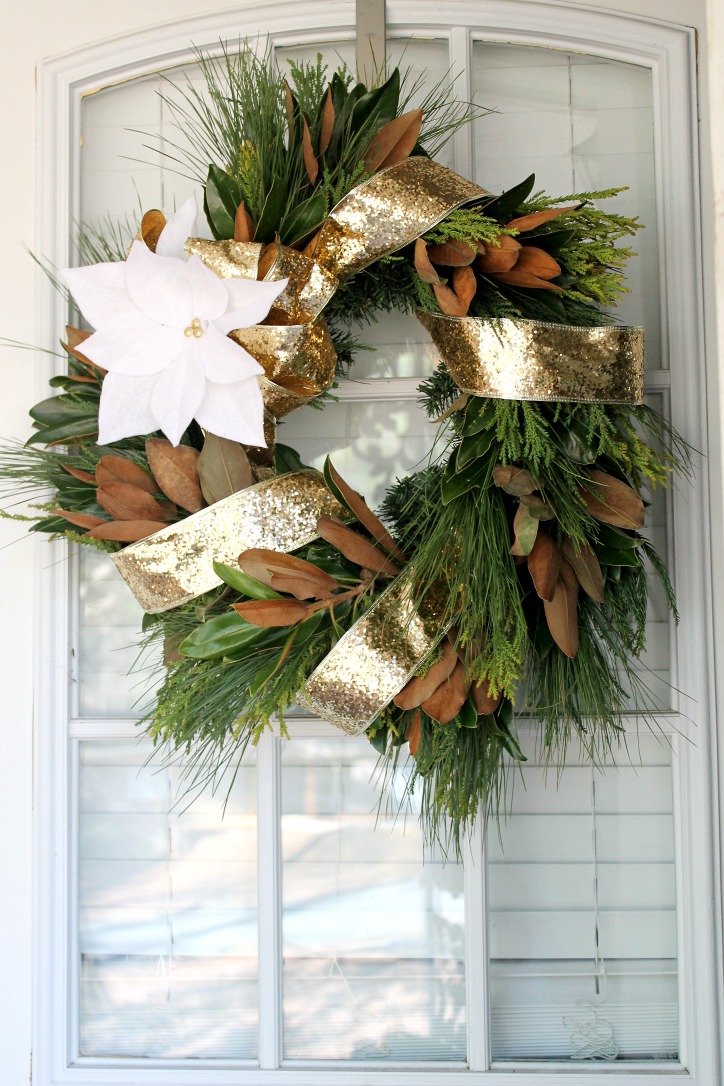 Our next project was this wreath.
Carmen shared a great budget-friendly idea to create a high-end wreath…
Start with a cheap faux wreath & add in fresh greenery.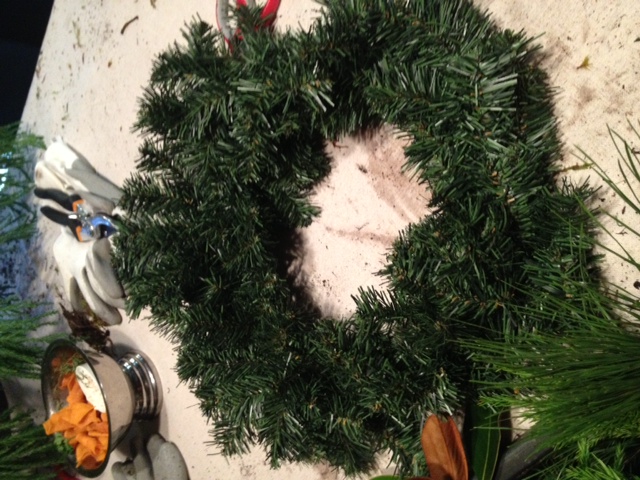 Mara, from Nectar & Company, picked these up from Michael's for $2! The beauty of using a faux wreath is being able to use the "branches" to secure the live greenery.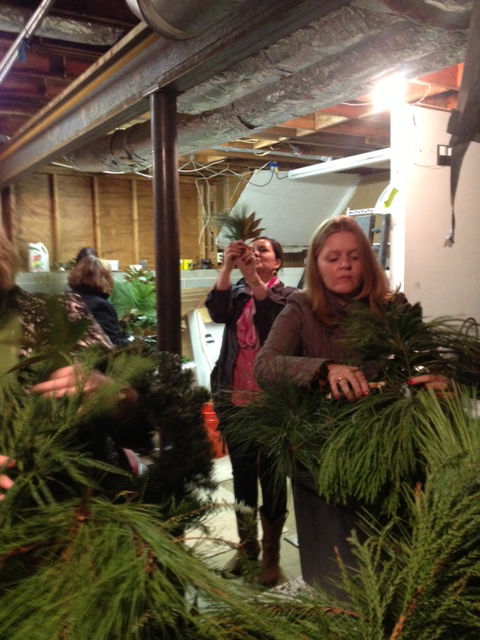 This is a picture of Carmen showing us how to begin filling in our wreath.
She took a sprig of magnolia, a sprig of pine, and a sprig of cedar, combining them in a bunch. This makes it easy to place on the wreath & secure by anchoring between two branches. Just twist them over the bunch.
Continue until you have a full wreath.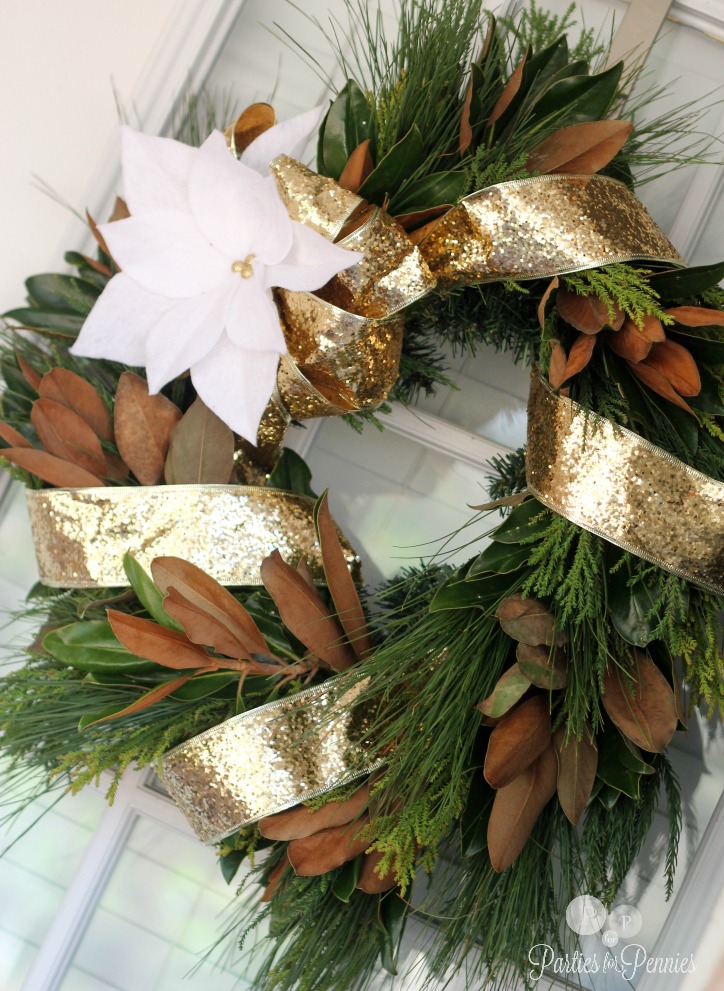 Not only does it look beautiful, it smells divine!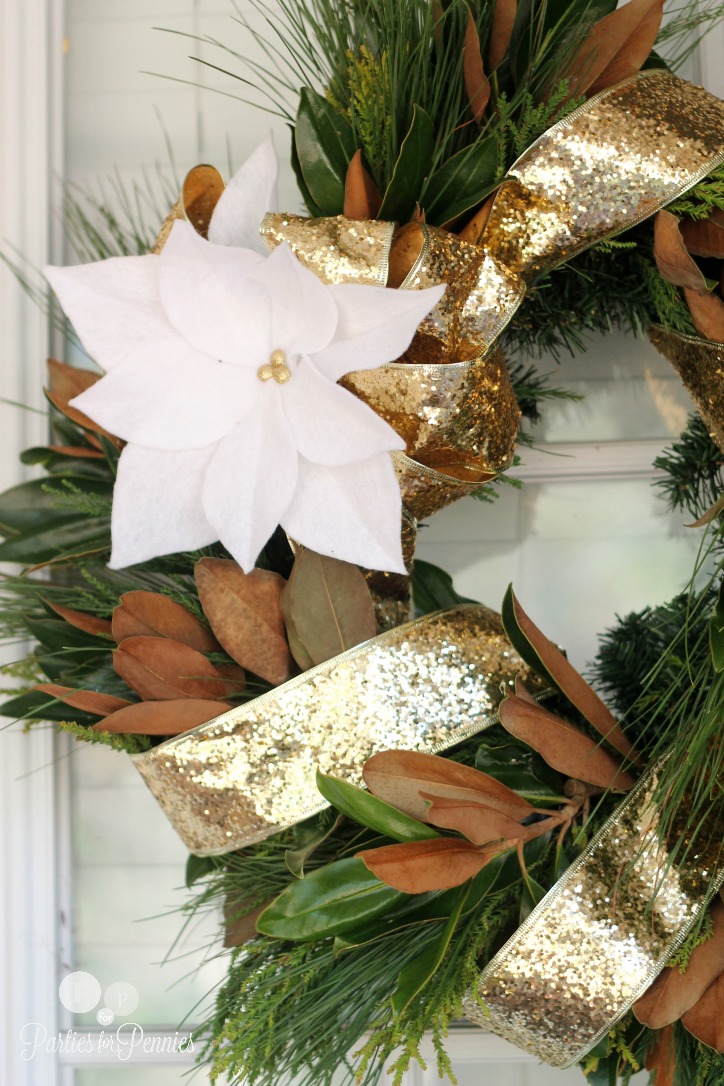 I can't say thanks enough to Rhoda for hosting & to Carmen (and her awesome team) for teaching us so much!
You can find out more about Carmen from her blog, her facebook page, twitter, and pinterest page.
p.s. This is YOUR official invite to the party… join in on the Parties for Pennies Facebook page, Twitter, Pinterest, Instagram & Bloglovin!