Hey party people!
This year was a little different for coworker gifts. For the most part, I work from home. But I work part-time at Leap Communications, as a part of Mohawk Flooring's social team. I wanted to give my coworkers something small, so I decided to make this little box of treats.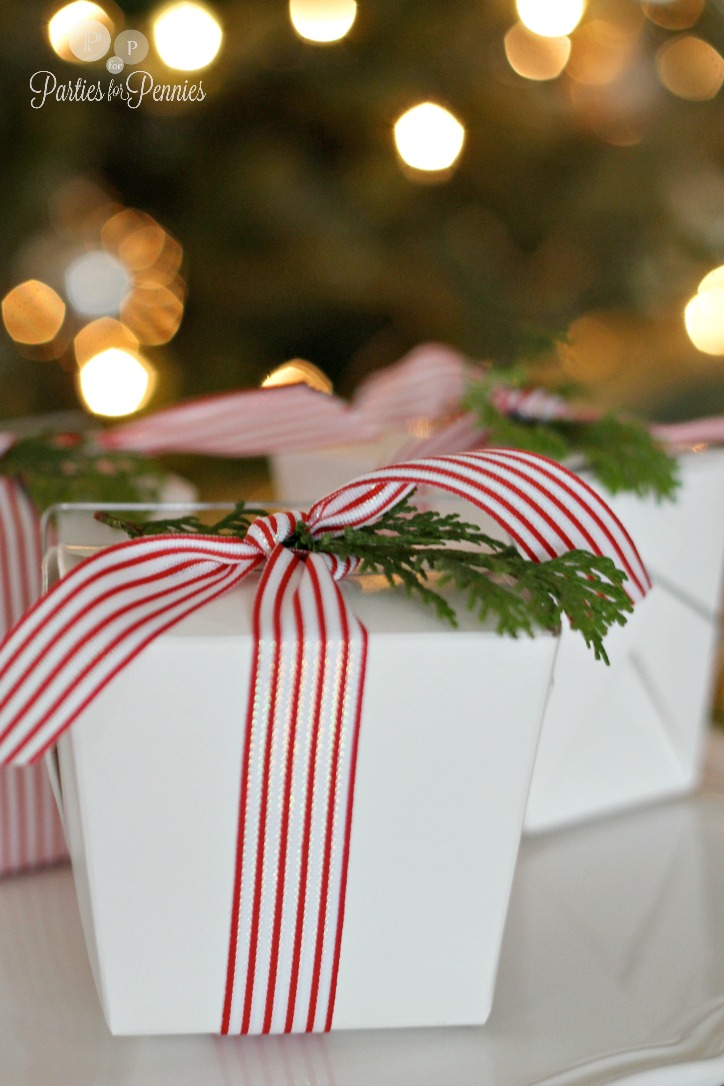 Simple ribbon with an evergreen sprig on the top created a festive, but budget-friendly wrapping.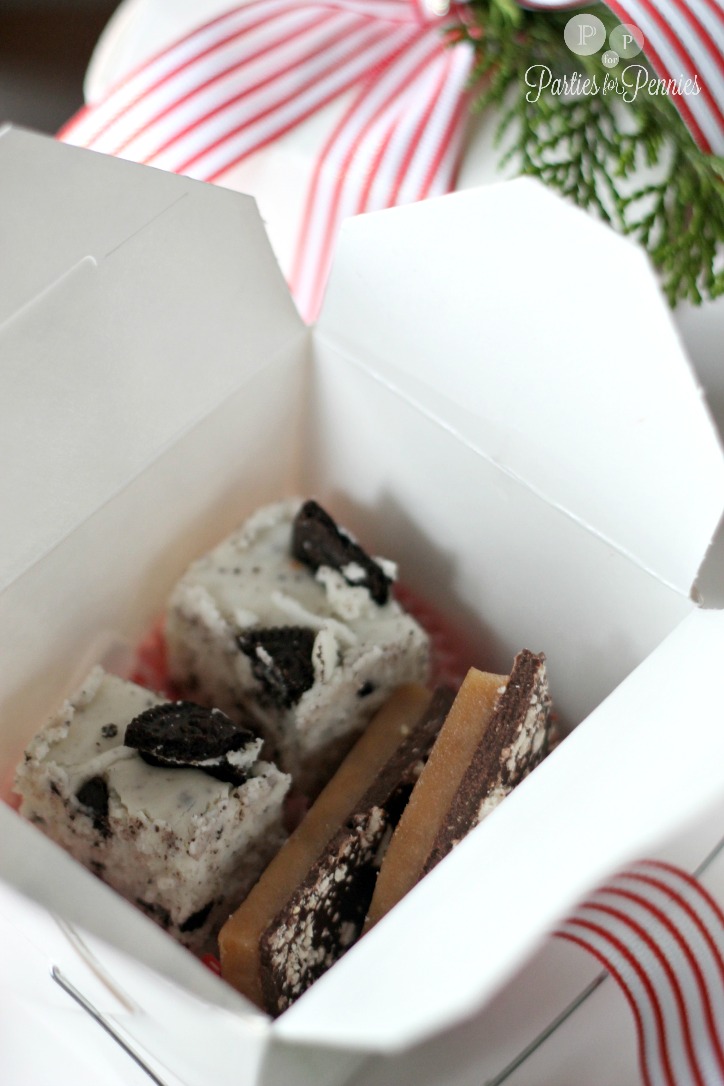 Inside was the deliciousness.
I made cookies & creme fudge and english toffee.They are perfect sizes for a little after-lunch treat…or a stress-relief stuck in traffic.
The recipes are easy & don't require a ton of ingredients. Here's the cookies & creme fudge recipe: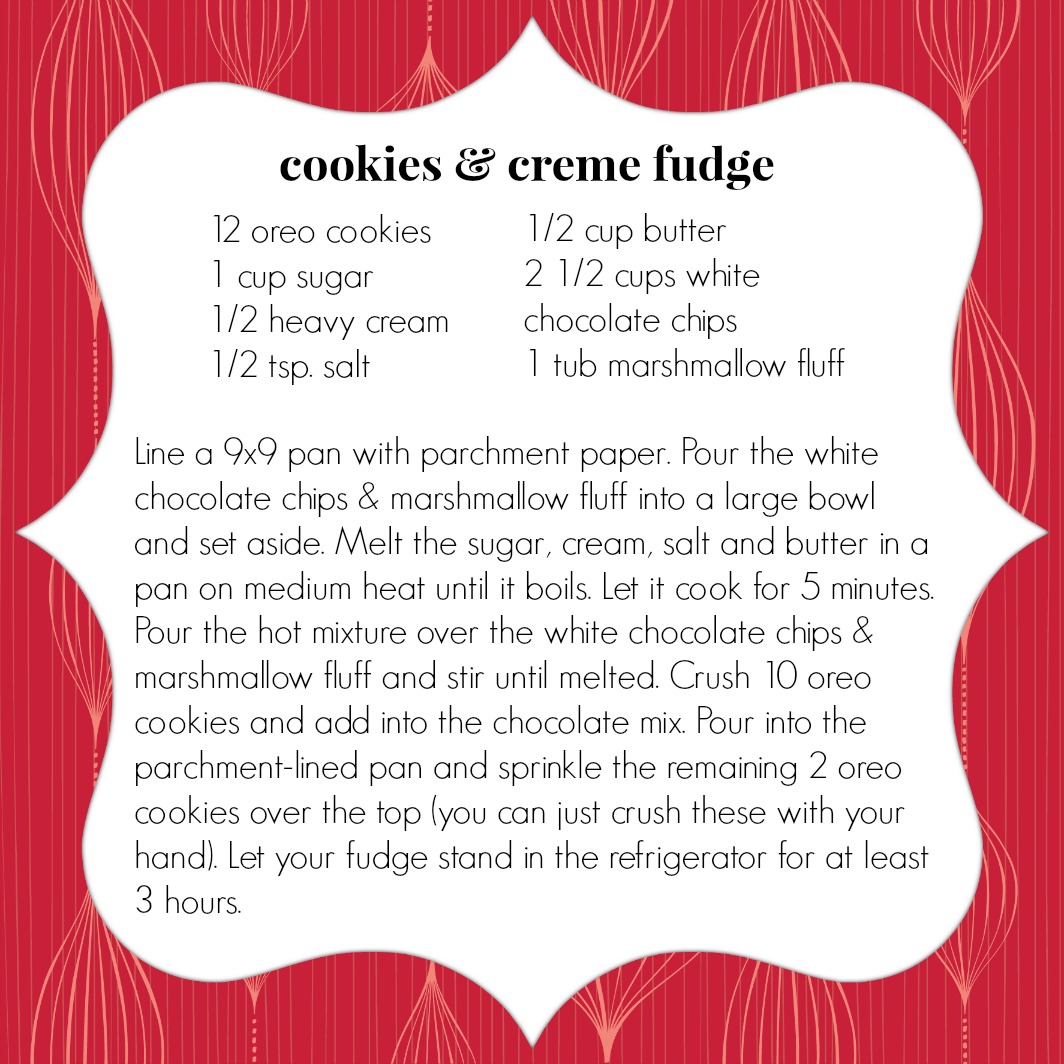 The english toffee recipe is from Ghirardelli. You can see it here.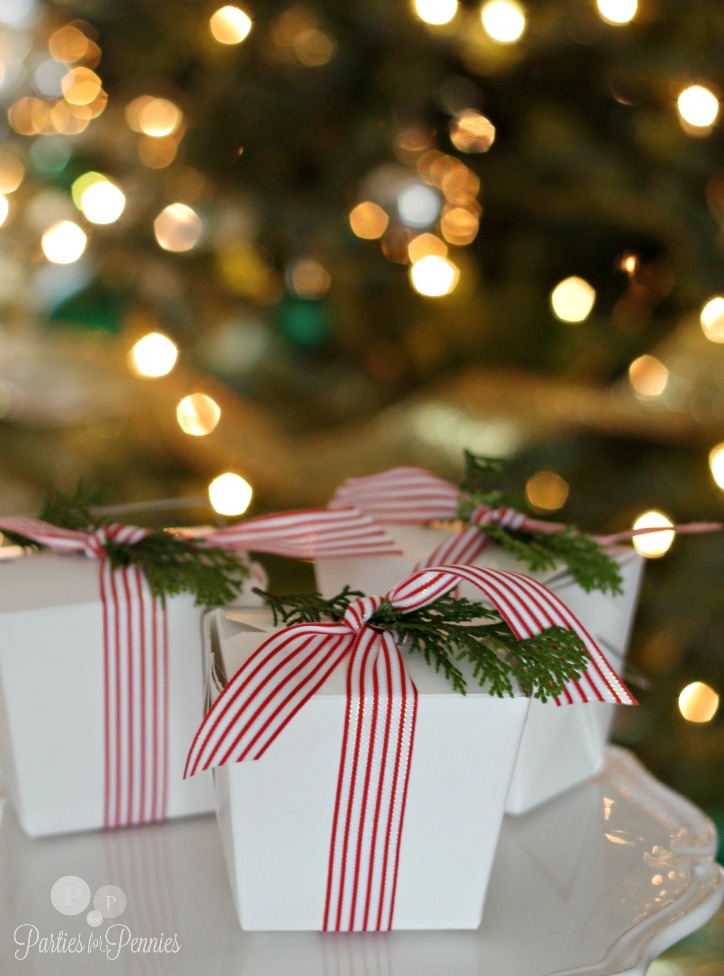 Hoping that my coworkers enjoy this little Christmas treat!
Are you doing anything for your coworkers?
Stop back in on Friday for a fun New Years Eve party idea that works with a crowd of 20 or 2!
p.s. This is YOUR official invite to the party… join in on the Parties for Pennies Facebook page, Twitter, Pinterest, Instagram & Bloglovin!