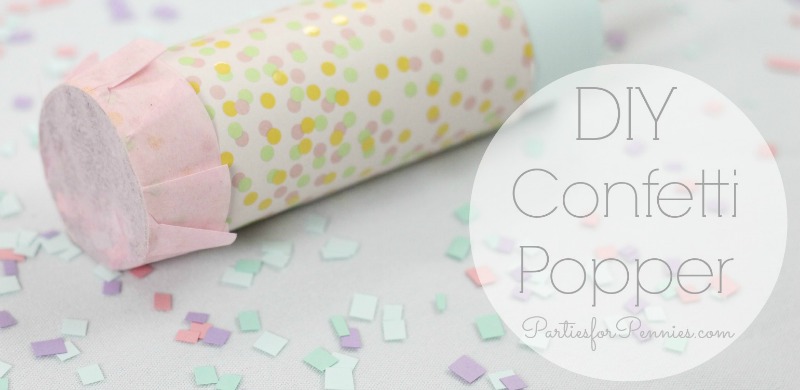 24 Jul

Confetti Popper

Hey party people!

Can you think of anything more fun that showering some one with a burst of confetti?

Not a lot comes to mind. ;p

Get a jump start on the fun with this easy DIY confetti popper.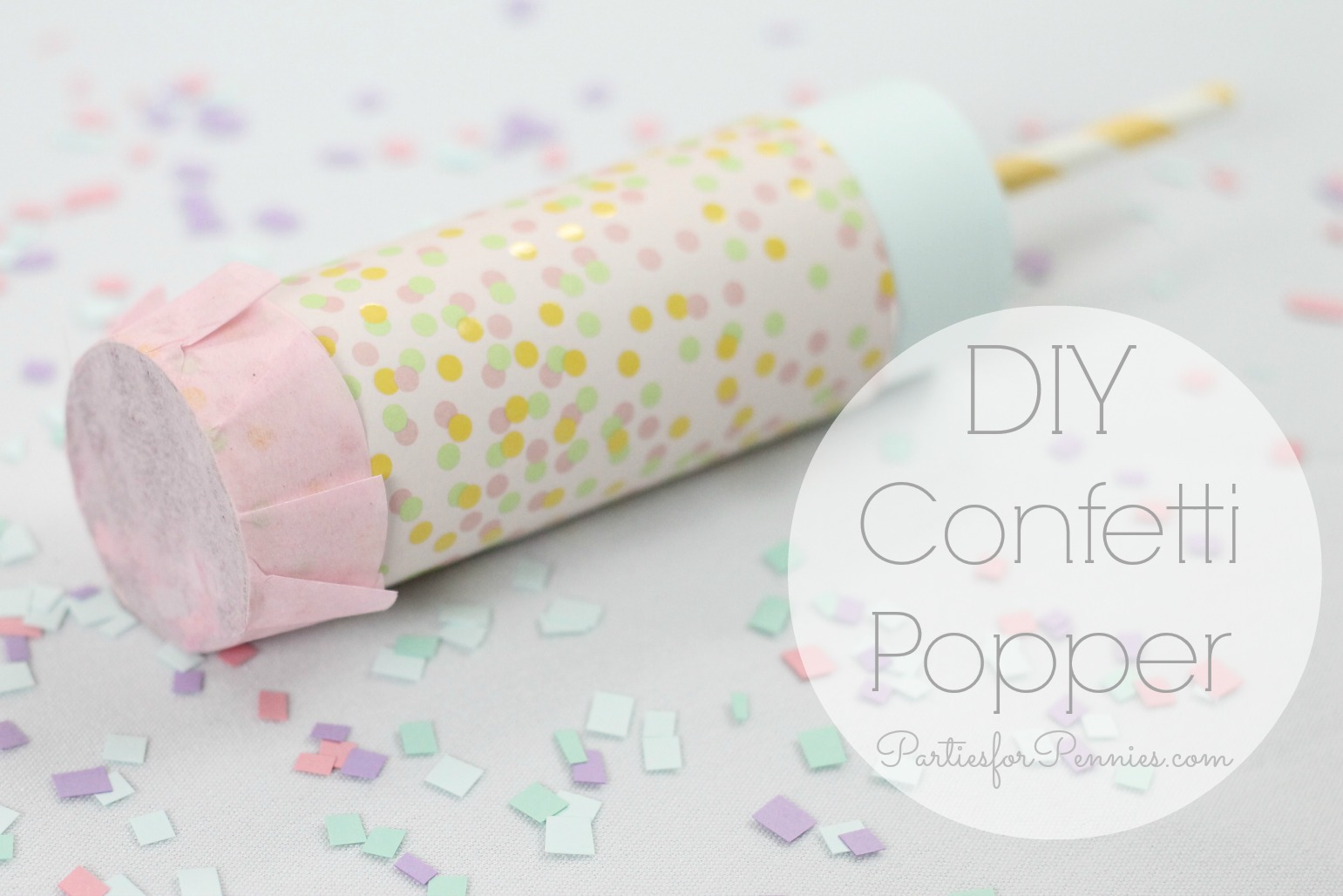 This would be a perfect little favor for a birthday party or even a craft project at a birthday party.
Once everyone finishes their confetti popper, get the birthday girl in the middle & let the confetti rip (while you snap away like a mad woman for some fun pictures).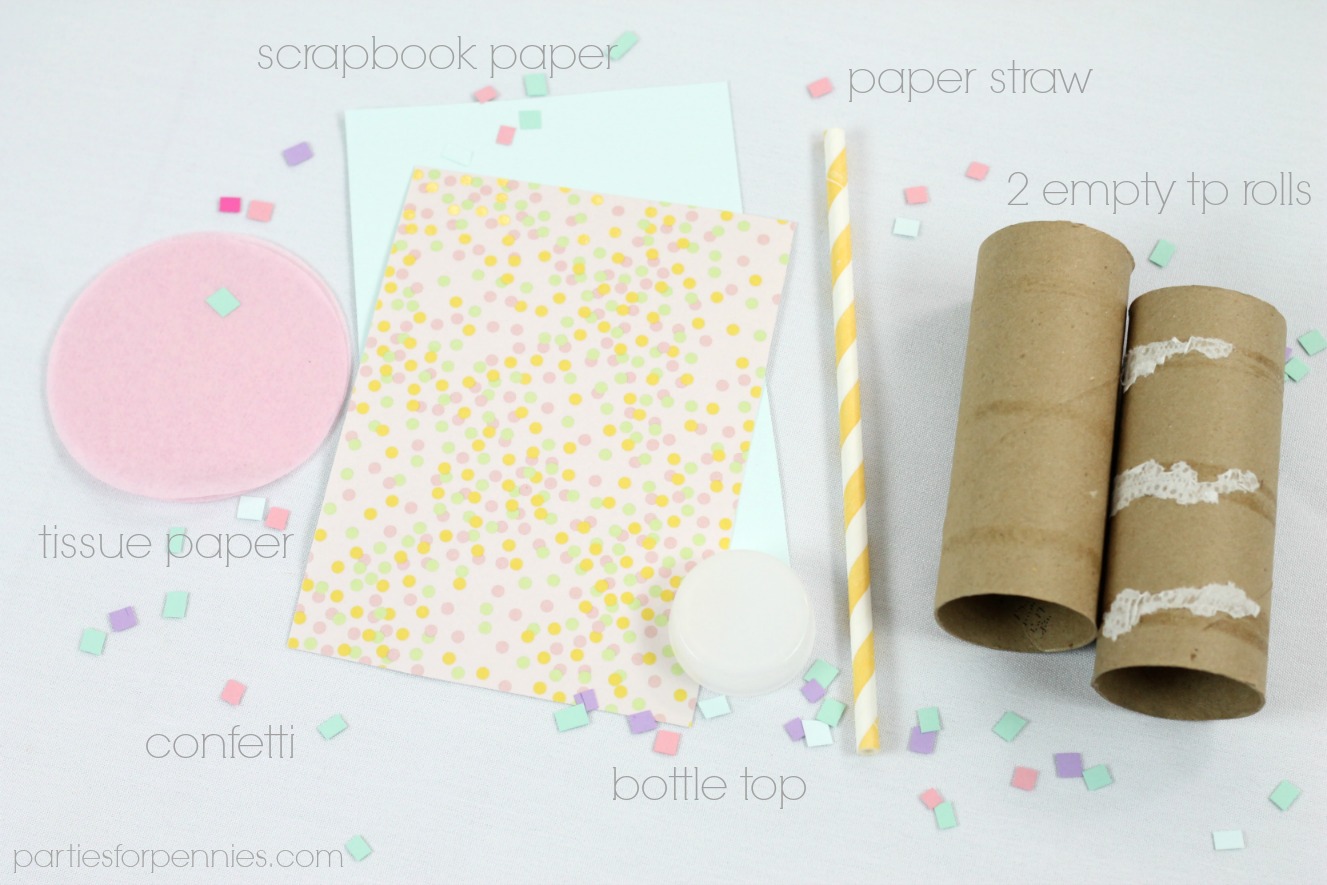 Here are the materials you'll need:
scrapbook paper (to decorate the tp rolls & to make your confetti)
tissue paper (to cap the confetti popper)
paper straw (if you don't have this…it's okay…I'll show you a way without the straw)
empty tp rolls (you'll need 2 for each popper)
bottle top (I drink the "naked" juices a lot, so I used that top. Make sure it can fit inside the tp roll)
Additional supplies:
Glue gun
Double-sided tape
Scissors
Glue Stick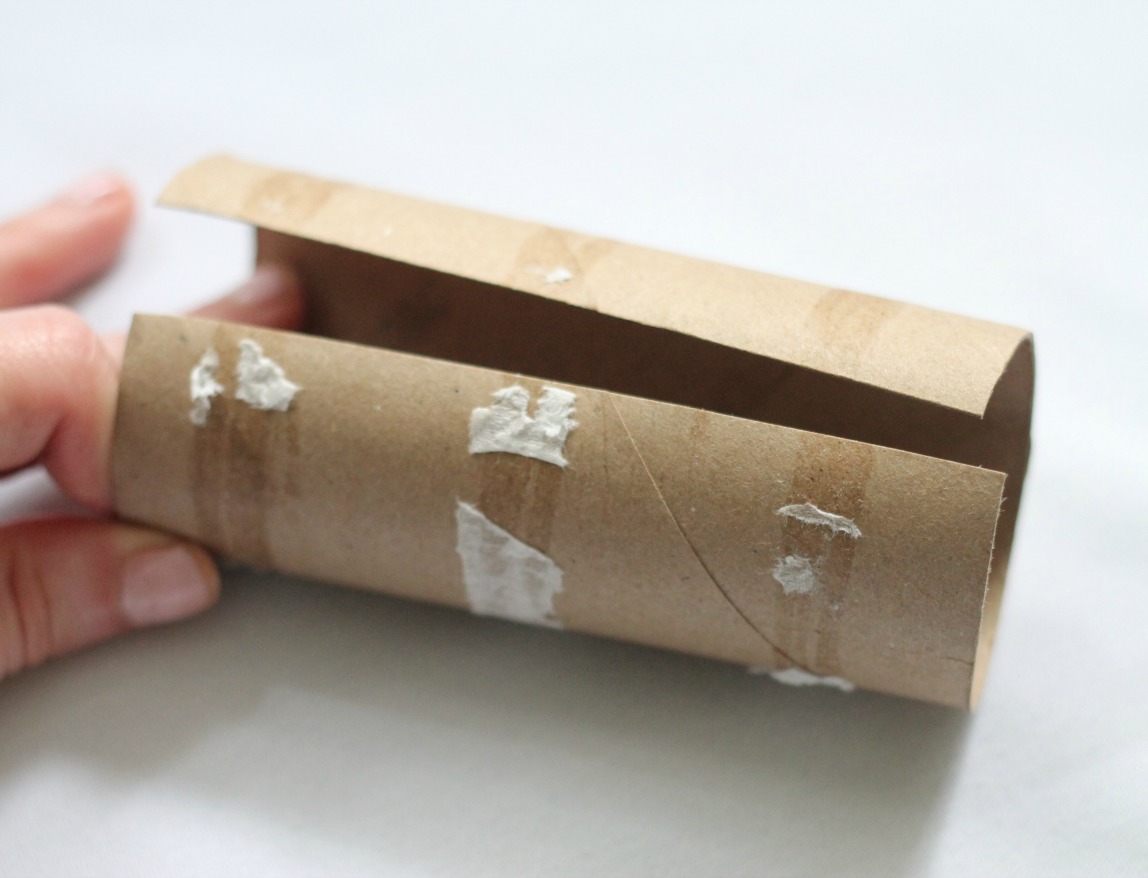 Step 1:
Take one of the tp rolls & cut a slit all the way down.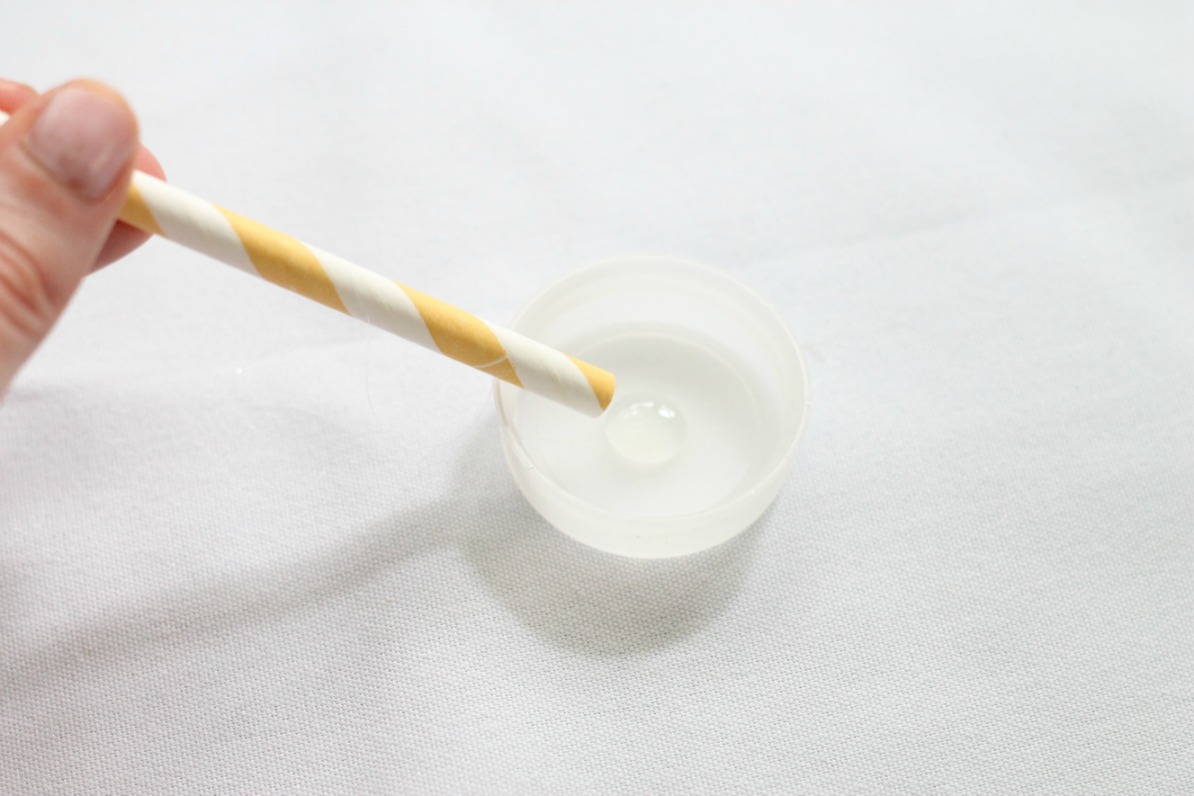 Step 2:
Use your glue gun to adhere the straw to the lid.
*Optional – I honestly did both ways (with a straw & without) and it seemed to work better without one. I think it looks pretty with a straw but it seemed like you needed to push harder. It's up to you.
If you don't have a straw, skip this step.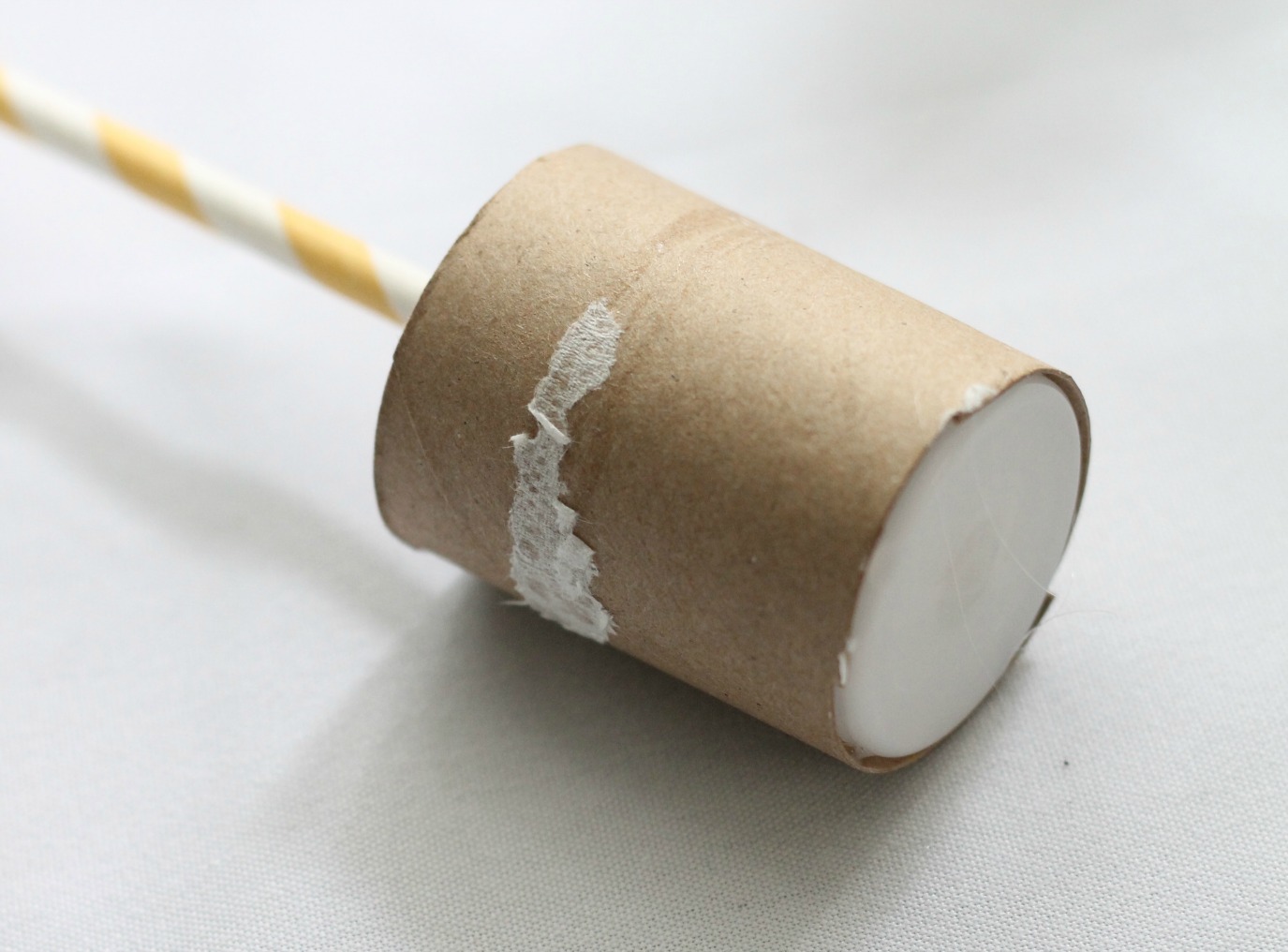 Step 3:
* Disclaimer – the reason the tp roll looks smaller in this one is because I thought it'd be better to shorten the roll but it's not better. Use the entire roll that you just cut through.
Take the tp roll you just slit through and, with the glue gun, adhere it to the bottle cap. Before you do this, make sure it can fit inside the other tp roll smoothly. It shouldn't have too much space in-between the rolls but it also shouldn't be too snug where you can't push it through.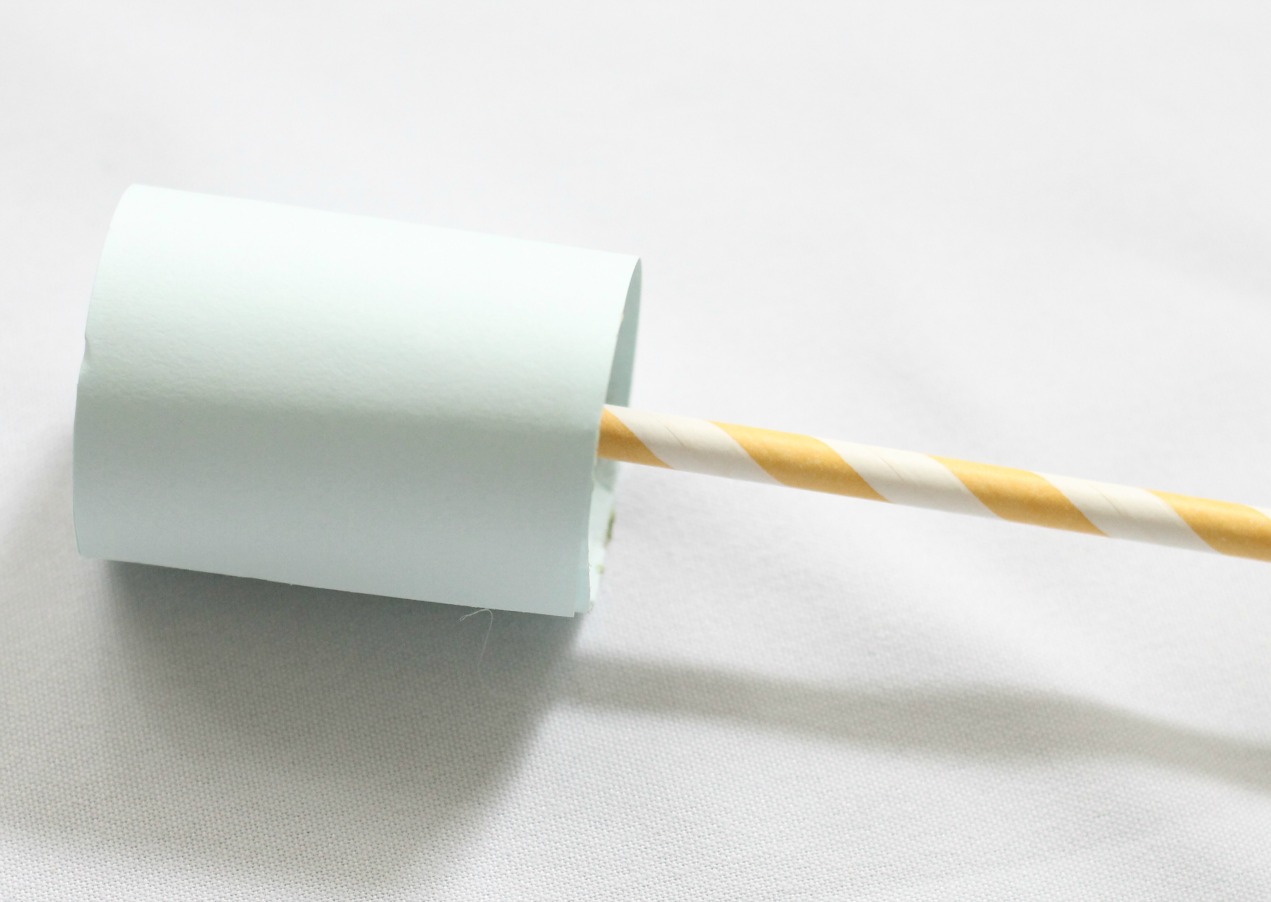 Step 4:
Time to pretty-it-up by wrapping it in scrapbook paper. I used double-sided tape to secure it. You could also use a glue stick.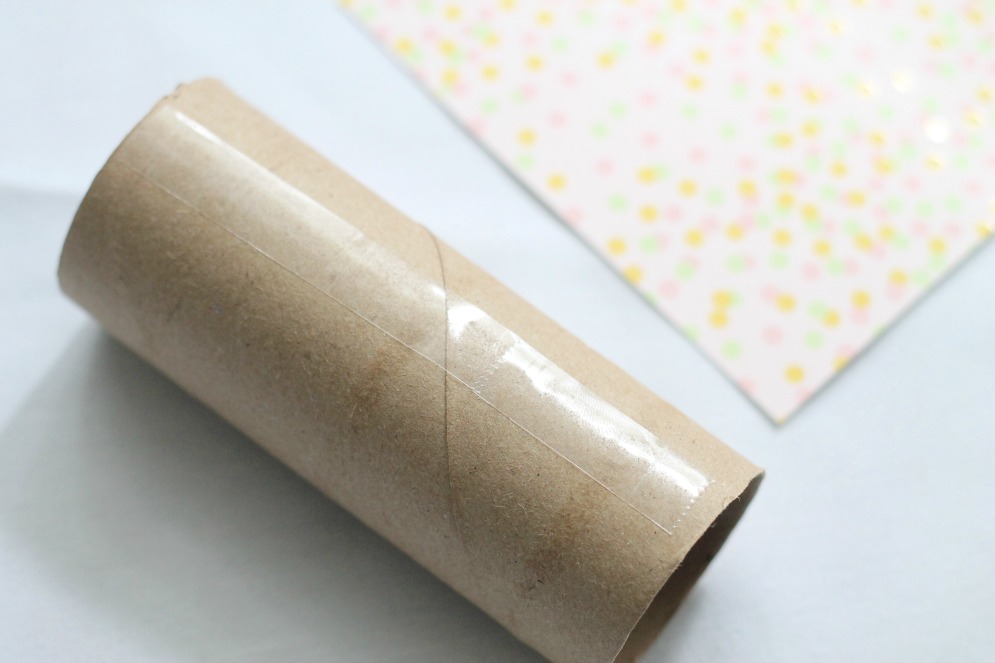 Step 5:
Wrap the second tp roll in scrapbook paper using double-sided tape or a glue stick.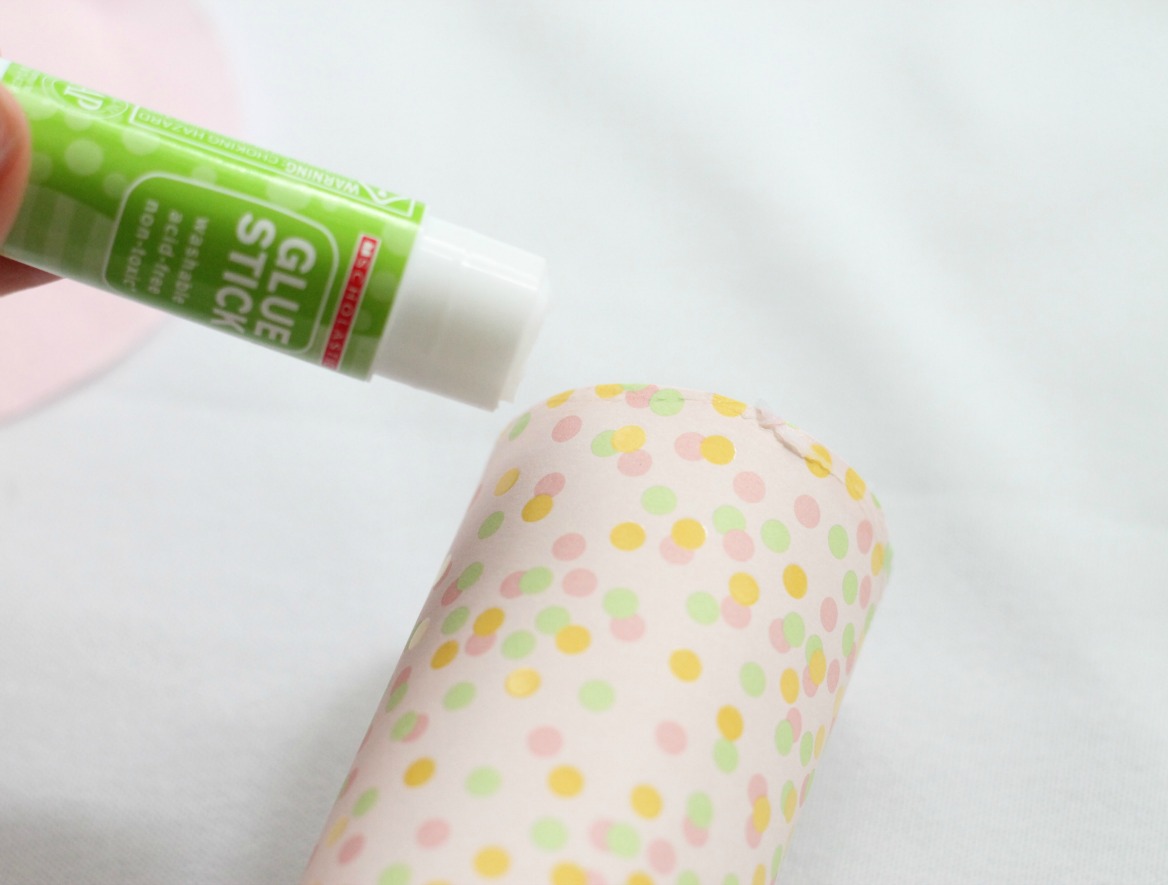 Step 6:
Using your glue stick, line the rim of the 2nd tp roll (not the one with the bottle cap) and place your tissue paper over the opening & attach to the sides.
Cut your tissue paper circle 2.5 – 3″ in diameter.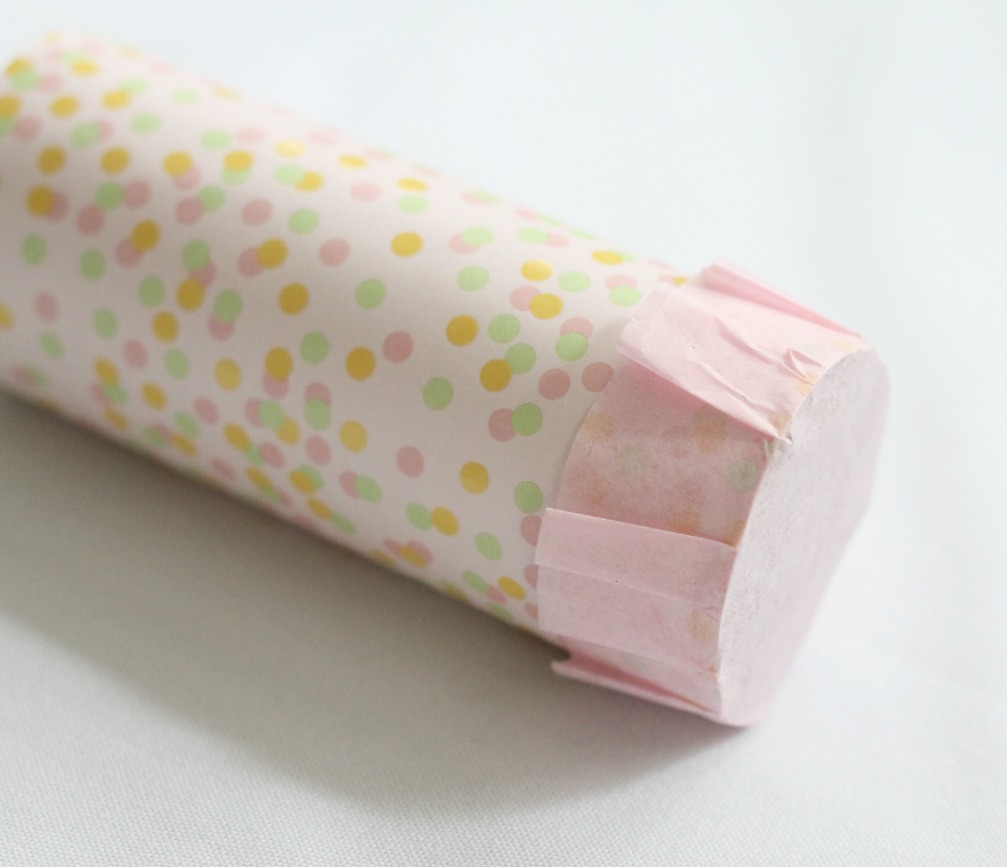 This is what it should look like when you've added the tissue paper circle.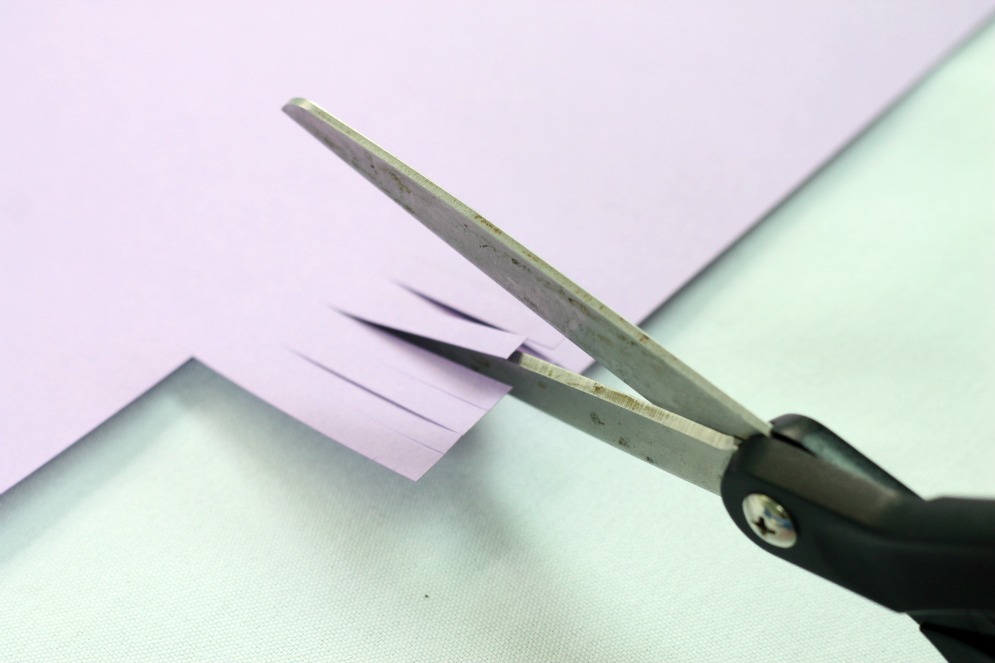 Now to make your confetti.
This was the quickest way I found.
1) Cut slits down the paper (like the pic above).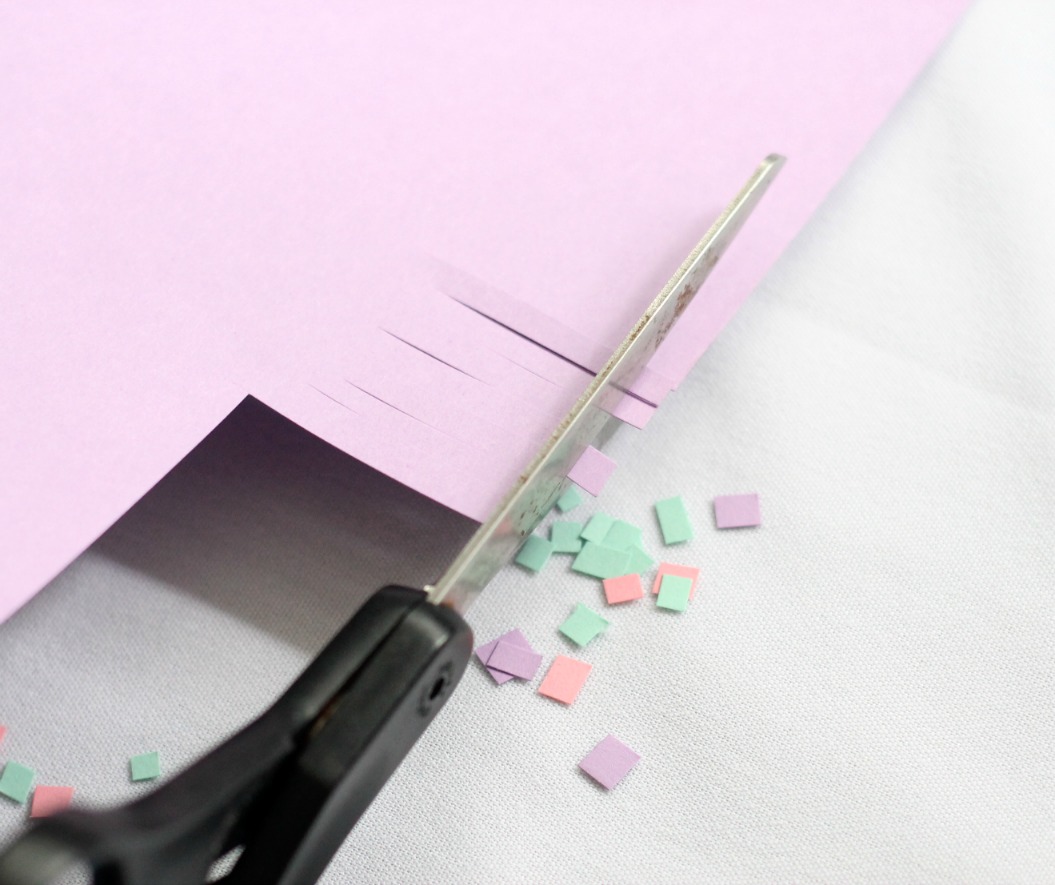 2) Cut across those slits to create little square pieces of confetti.
It took me no time at all to create fun confetti this way. I originally tried to cut confetti using a hole punch but that took FOR.EVER!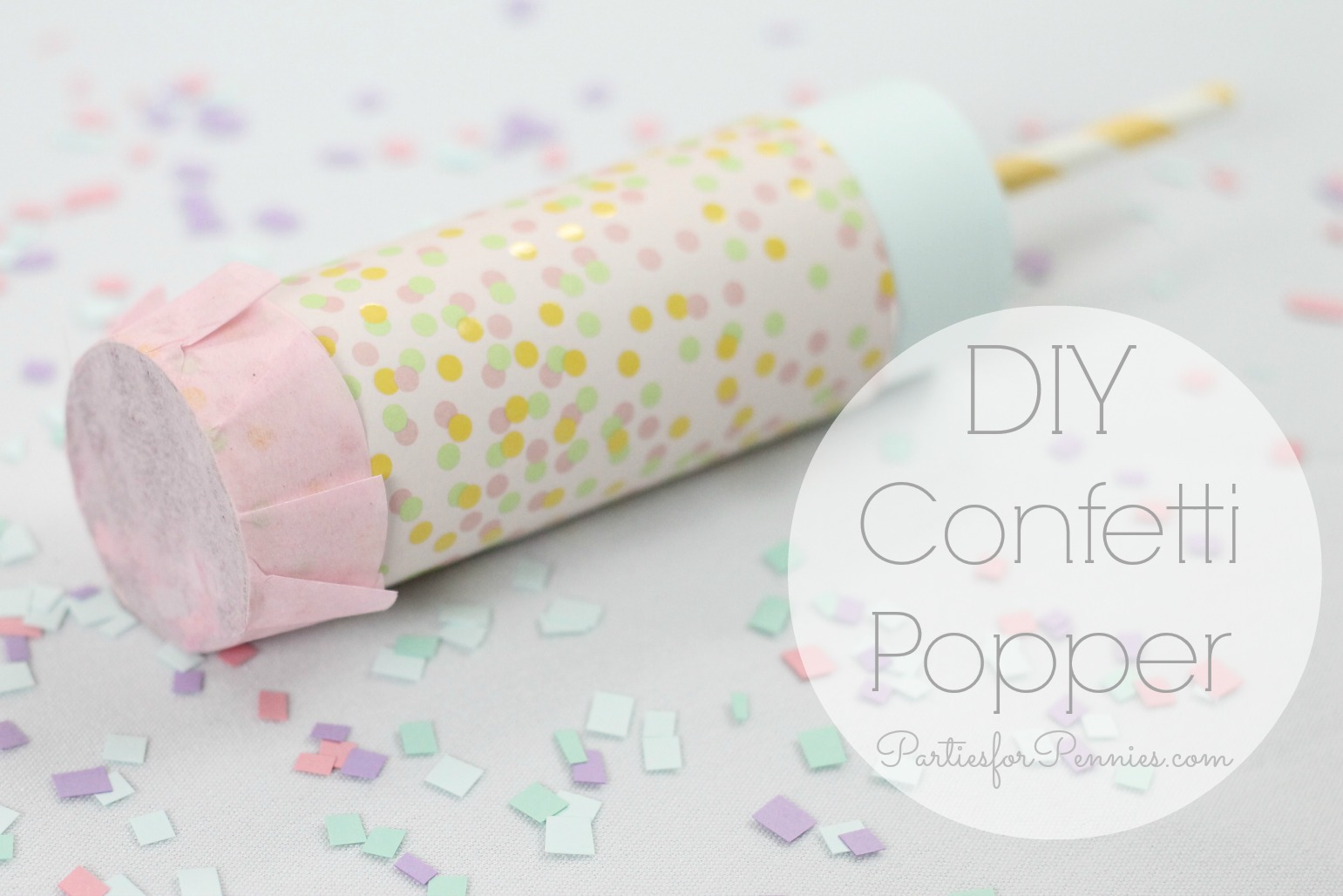 Step 7:
Add your confetti to the tp roll with the tissue paper on top, then slide the tp roll with the bottle cap inside.
Once you're ready to let the confetti fly, pull it back then quickly force it through. The tissue paper will break and the confetti will fly.
I decided to film a little demonstration for you…
My husband helped me tape this…and he goes, "Oh…that's why there was confetti near the washer & dryer." Poor man. ;p
You don't want to miss Friday's post. It's a super easy gift idea!
Until then…hope you have a confetti-filled day!
p.s. This is YOUR official invite to the party… join in on the Parties for Pennies Facebook page, Twitter, and Pinterest!
LINKING UP TO: