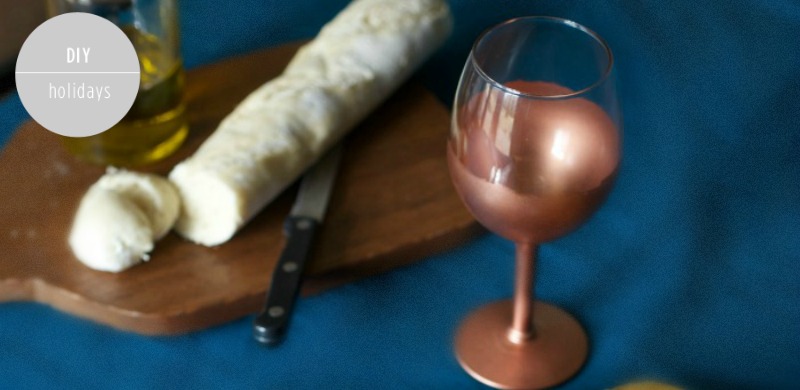 24 Nov

Copper Dipped Wine Glasses

Hey party people!

I wanted to share a post I did for Occasions Magazine last month. This could be the perfect touch to your Thanksgiving table – Copper Dipped Wine Glasses.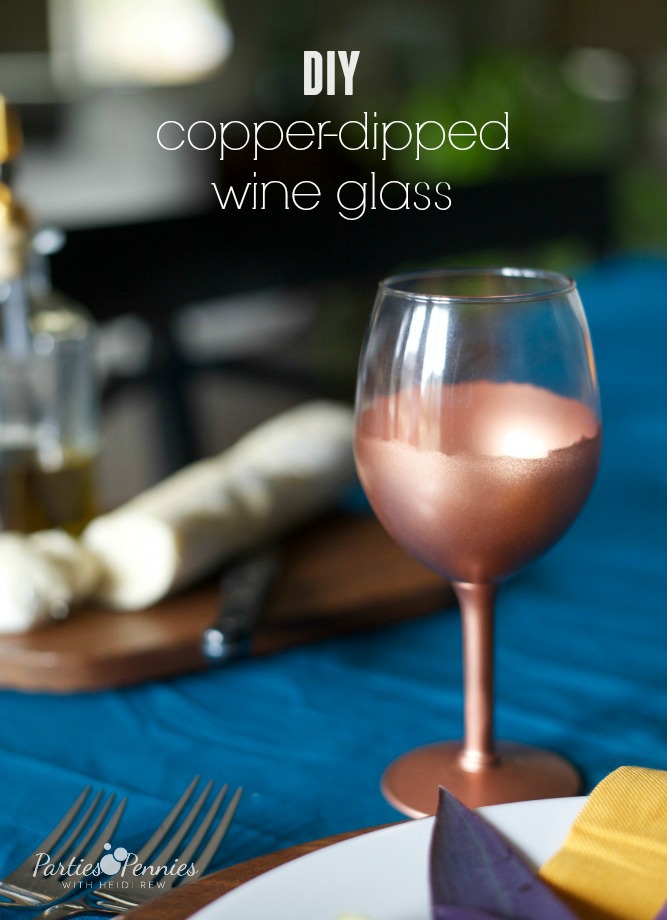 I am still in love with the copper trend, but I can't afford to deck my table with the latest trend EVERY TIME. Occasional touches I can handle, but until I book more national voiceover spots, I'll be looking out for DIY ways to add the trends to my table.
All you need to create your own Copper Dipped Wine Glasses are:
Plus Rubber Bands & a Plastic Grocery Bag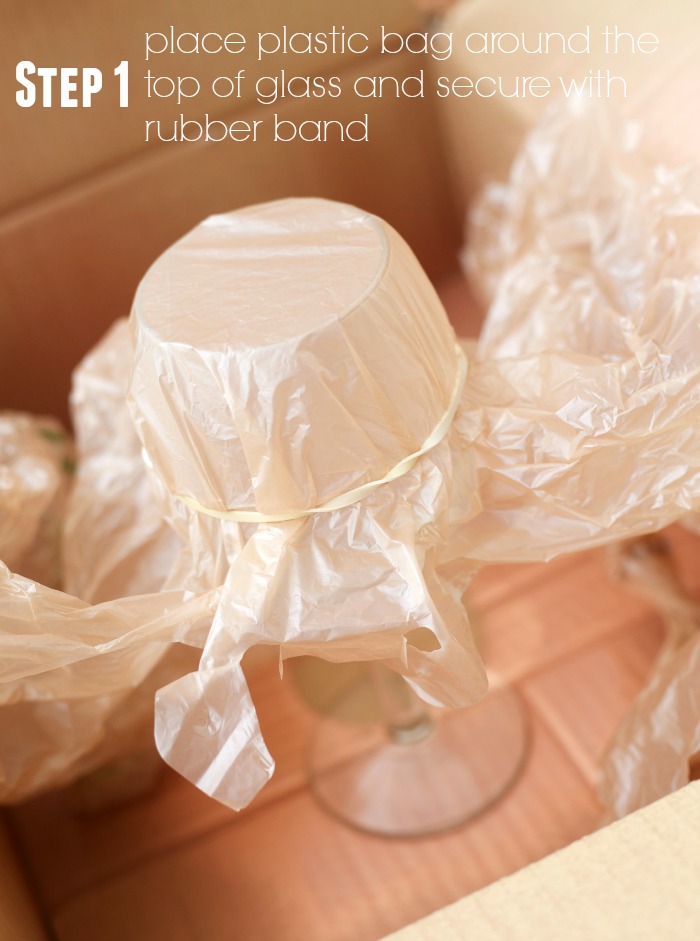 Step 1 | Take a plastic grocery bag and place it over the wine glass. Secure one rubber band around the bag, at least a third of the way down the glass.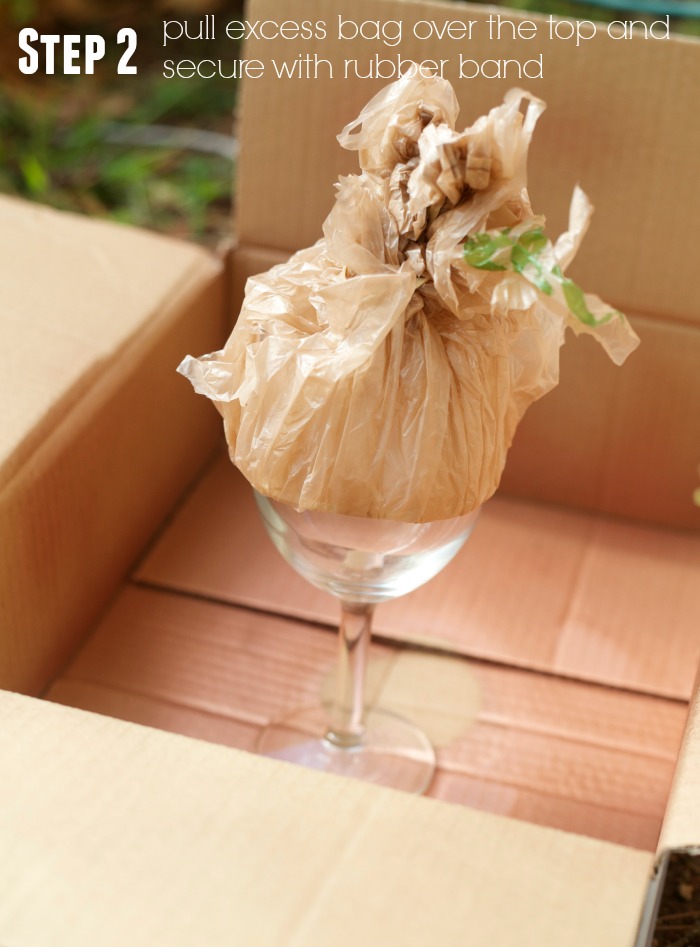 Step 2 | Pull the plastic bag gently over the rubber band and secure with a second rubber band.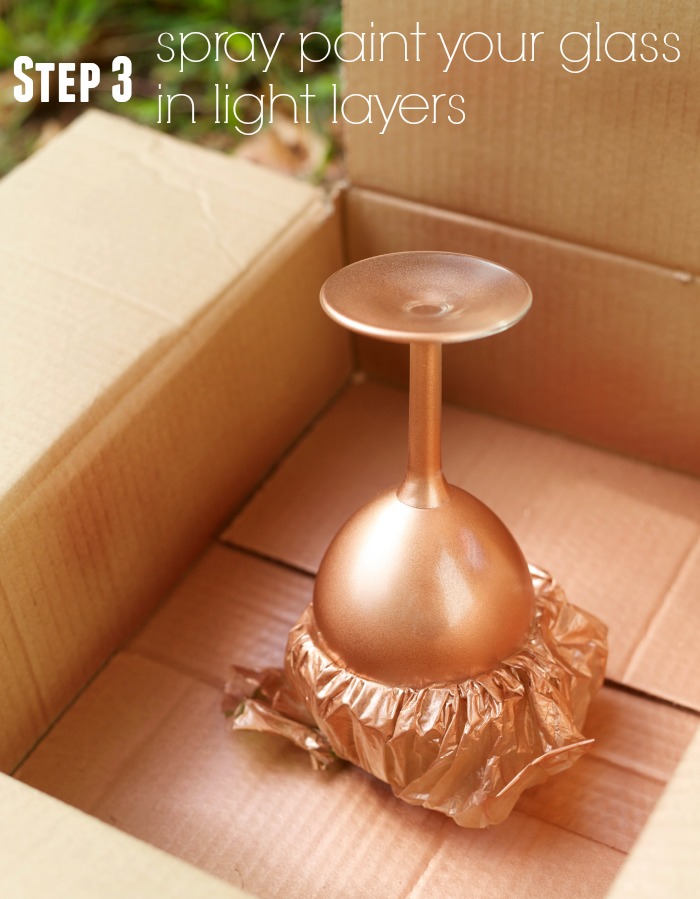 Step 3 | With your copper spray paint, spray in light layers. I did at least 3 light layers.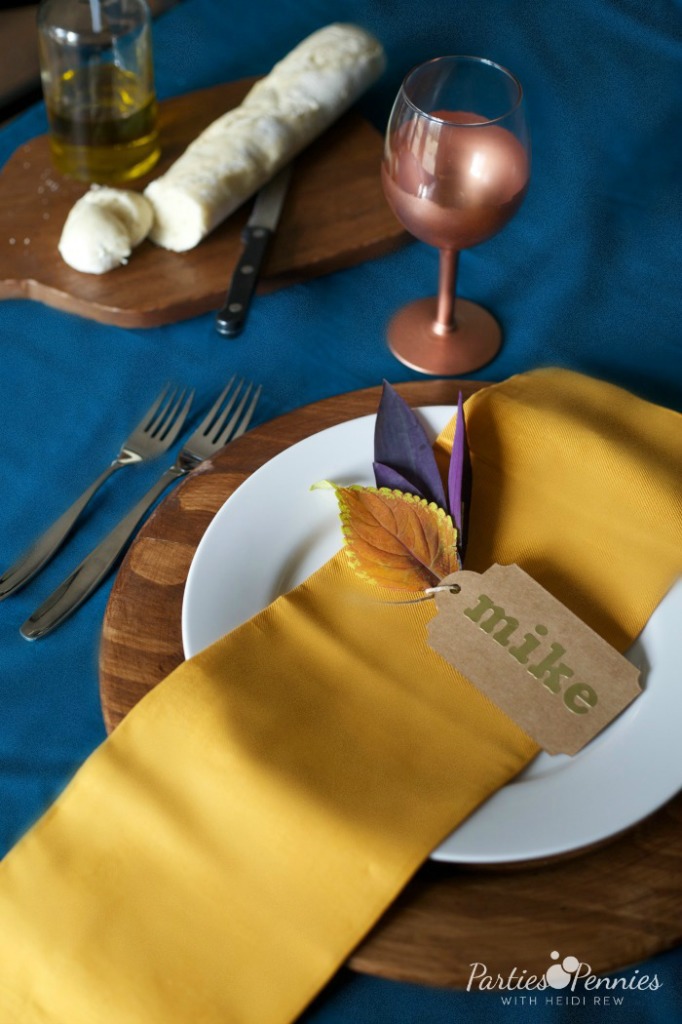 Once your glass is completely dry, pull the bag and rubber band off. Hand wash and set your table with your new copper dipped glasses.
Hope you're having a great Thanksgiving week so far! Check back in this Wednesday! I'll have a ton of Thanksgiving recipes, decorating ideas, and budget-saving tips.
Until then…Party on!