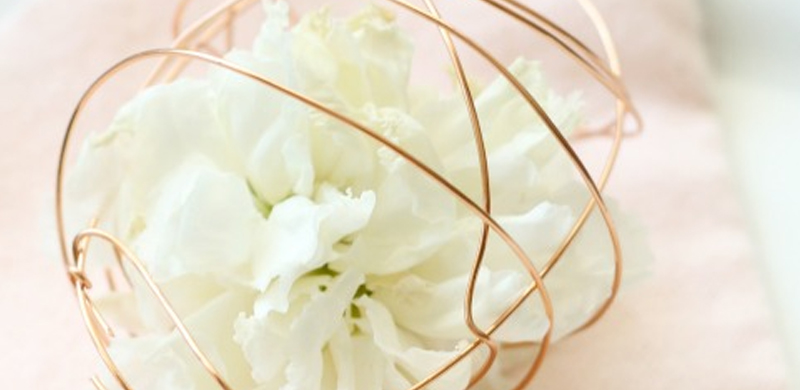 18 Apr

Copper Wire Easter Eggs

Hey party people!

Is anyone asking, "How is it Easter already?" Whew…time is flying.

Hope you have wonderful plans for this special weekend. I'm hosting Easter dinner at our house and we're attending a midnight mass on Saturday. Looking forward to a meaningful and fun time.

You know if I'm hosting, then I start thinking about the tablescape and settings immediately. Well, I wanted to use what I had but add something unique to it. That's when I crafted these copper wire Easter eggs.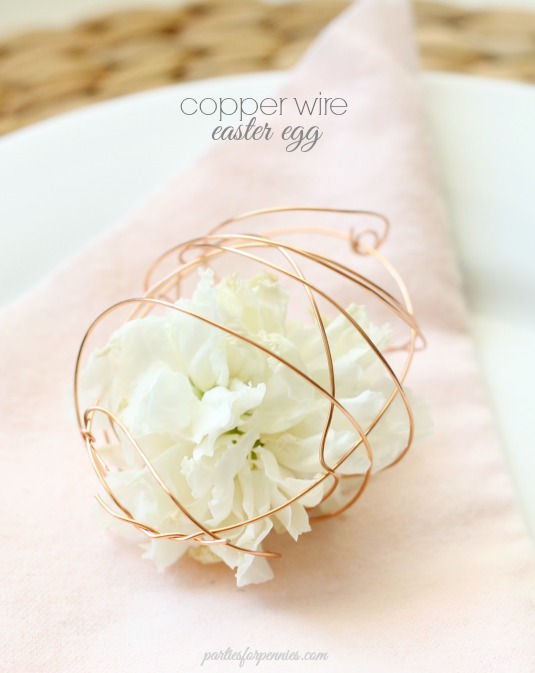 I'm all aboard with the copper craze right now. I'm kinda getting tired of gold and I'm still over silver, so copper it is!
You can use these abstract copper wire eggs as flower cages or you could put a name card inside for seating.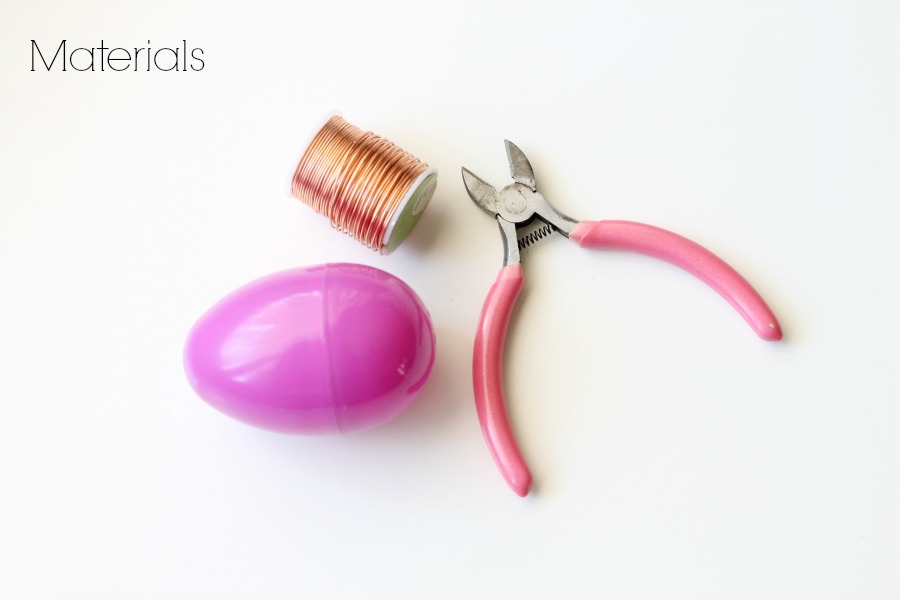 This is all you'll need – plastic easter egg, copper wiring, and pliers or wire cutters.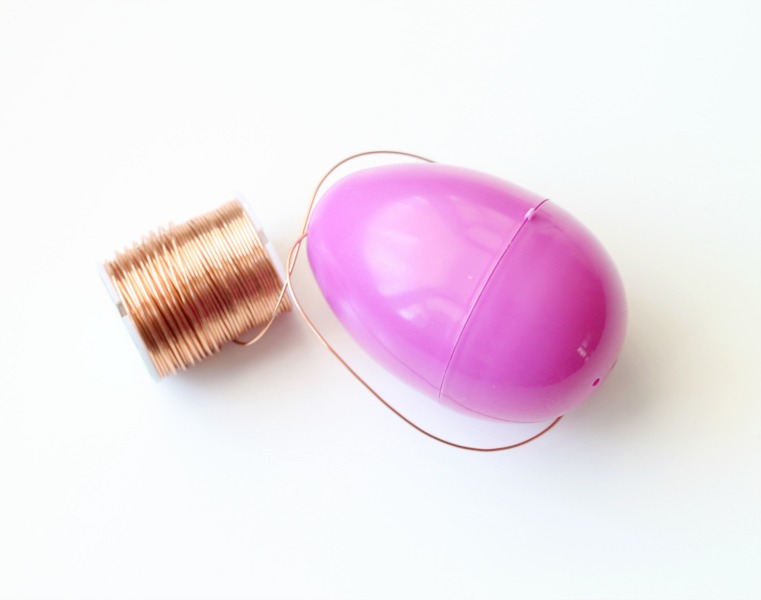 Start by wrapping your wire around the egg once. If you're having trouble keeping it in place, just thread one end through the holes in the egg. You're just creating a template.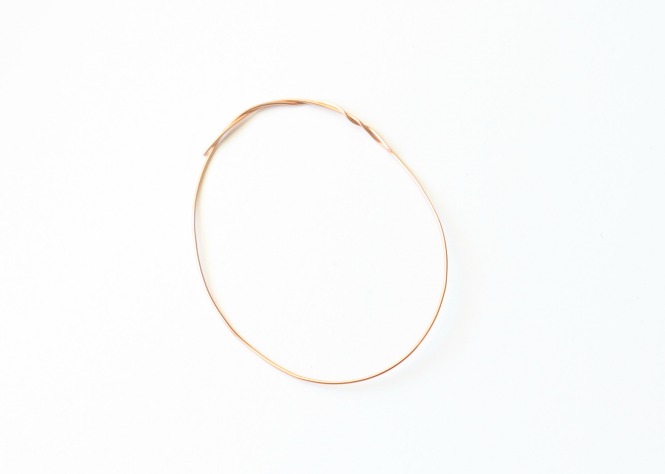 Cut the end and wrap around the other wire end. This should form an egg shape.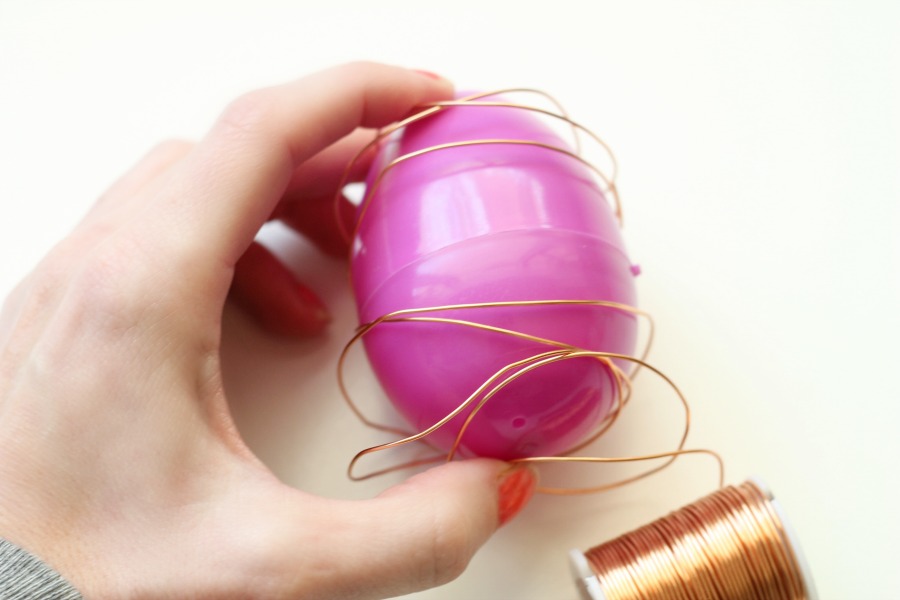 Next, take your copper wire and wrap it around your plastic egg. Again, you're using the plastic egg to create a form.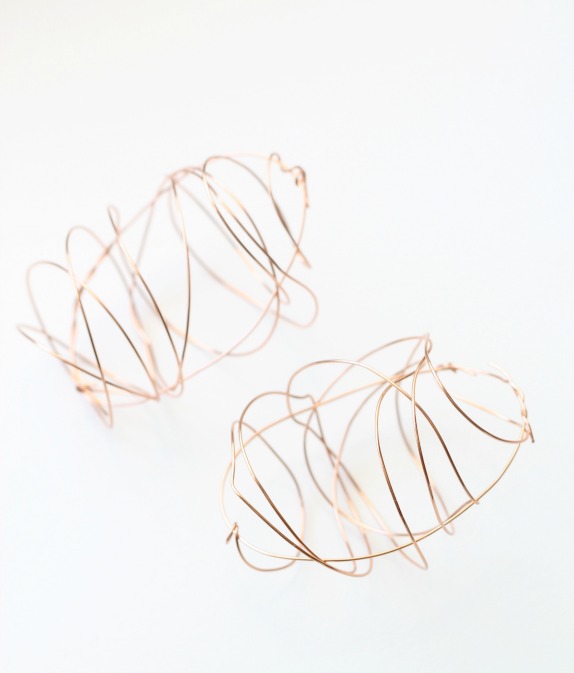 Slide your wire off the plastic egg and cut the end. Now slip your form over the 1st egg shape you created. Wrap one end at the top and the other end at the bottom. This creates an egg-shaped copper wire cage.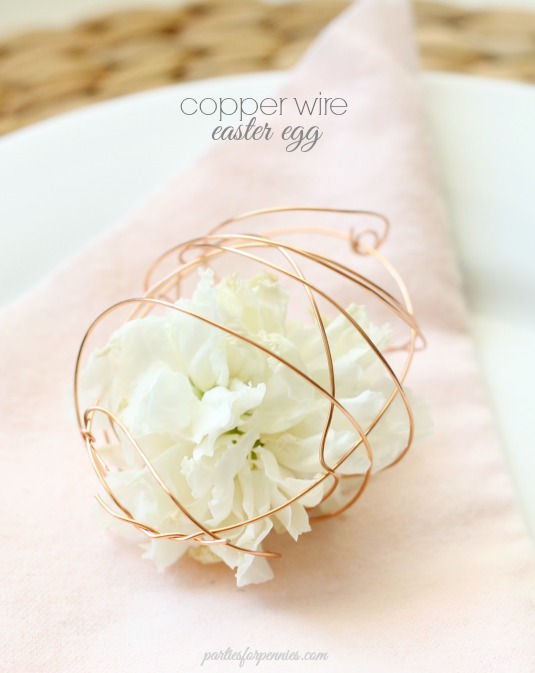 Now you can fill it with a beautiful bloom, an Easter message, or a name card.
What are you doing for Easter? Do you have an Easter egg hunt? My brother is going to an adult Easter egg hunt party. How fun is that? I want to be friends with whoever is throwing that.
Hope you have a wonderful holiday weekend. Keep watching out for Parties for Pennies on social media, bloglovin & in your inbox! Next week is going to be jammed packed with fun posts.

p.s. This is YOUR official invite to the party… join in on the Parties for Pennies Facebook page, Twitter, Pinterest, Instagram , Google+ & Bloglovin!