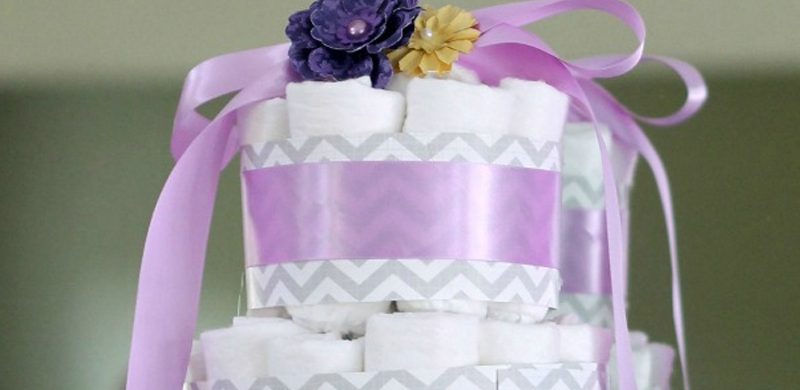 23 Sep

Diaper Cake Video Tutorial

Hey party people!

Last week, I showed you the Purple, Yellow & Gray baby shower I worked on for my friend Jessica. One of the projects I did for the shower was a diaper cake. The diaper cake is one of those projects that's hard to explain, so I thought I'd show you through this Diaper Cake Video Tutorial.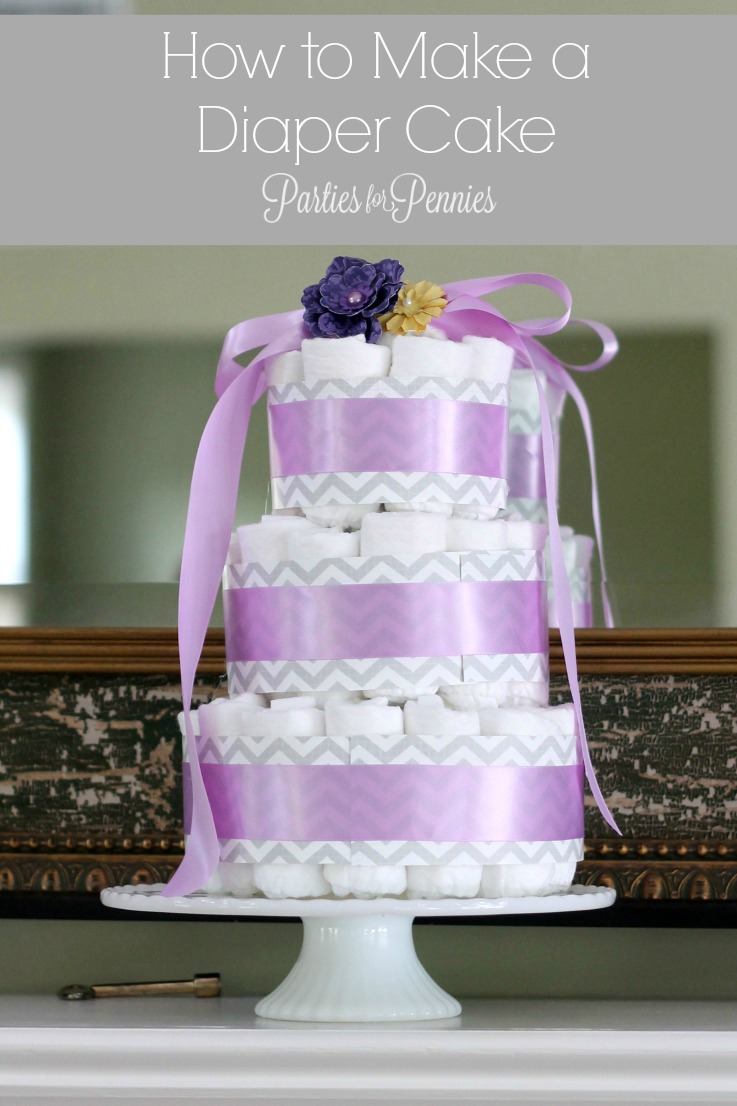 Before you watch…let me say that I loved the feedback I got from you guys on the last video. I shortened this one (it's under 5 minutes), I prepared more in between project portions so you didn't have to watch me roll 13 diapers, and I tried to include a list of all the materials on the video (but that had some snags). I figured out how to do a transparent overlay but the spacing was all wrong & I couldn't figure out how to correct it. So…all that to say…thanks for being patient as I fine-tune these video tutorials.
List of materials are below.
Materials: 
Diapers – Pampers Swaddlers (a 60 pack was plenty for me)
Empty Paper Towel Roll
Poster Board or Cardboard
Hot Glue Gun
Rubber Bands
Decorative Items
Pop back in to Parties for Pennies this week because I've got some fun Fall ideas to kick off this season!
Until then…Party On!
p.s. This is YOUR official invite to the party… join in on the Parties for Pennies Facebook page, Twitter, and Pinterest!