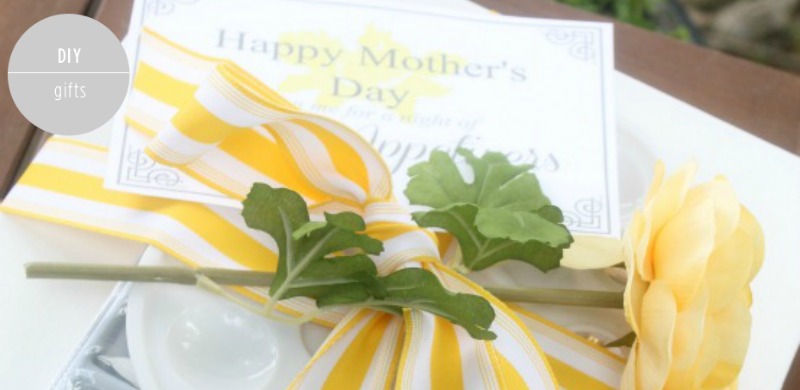 15 May

DIY Gift Idea

Hey party people!

I wanted to share with you the DIY Gift idea I came up with to give my mom for Mother's Day.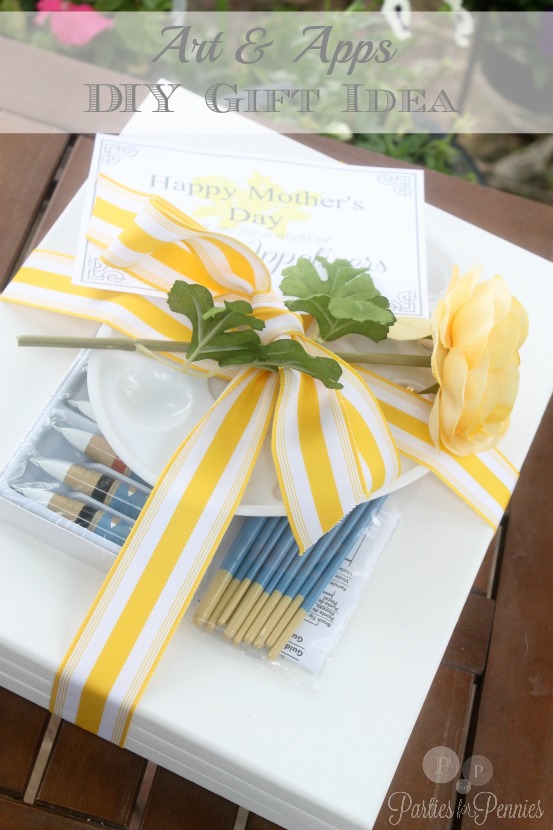 One of the reasons I love arts & crafts so much is because of my mother (and grandmother…or her mom). She used to always tell me, "Heidi, you can never make a mistake with arts & crafts because it's your creation." Being a perfectionist, those words allowed me the freedom to make mistakes…and call it art. 🙂
I came up with this gift idea because:
(1) My sister & I grew up doing crafts with my mom.
(2) Mom kept saying that the only thing she wanted for Mothers Day & her birthday was to spend time with her kids.
My original idea was to look for a Groupon for Sips & Strokes (the place you can paint a canvas & drink some wine or the beverage of your choice). Since I never found one, I decided to make my own.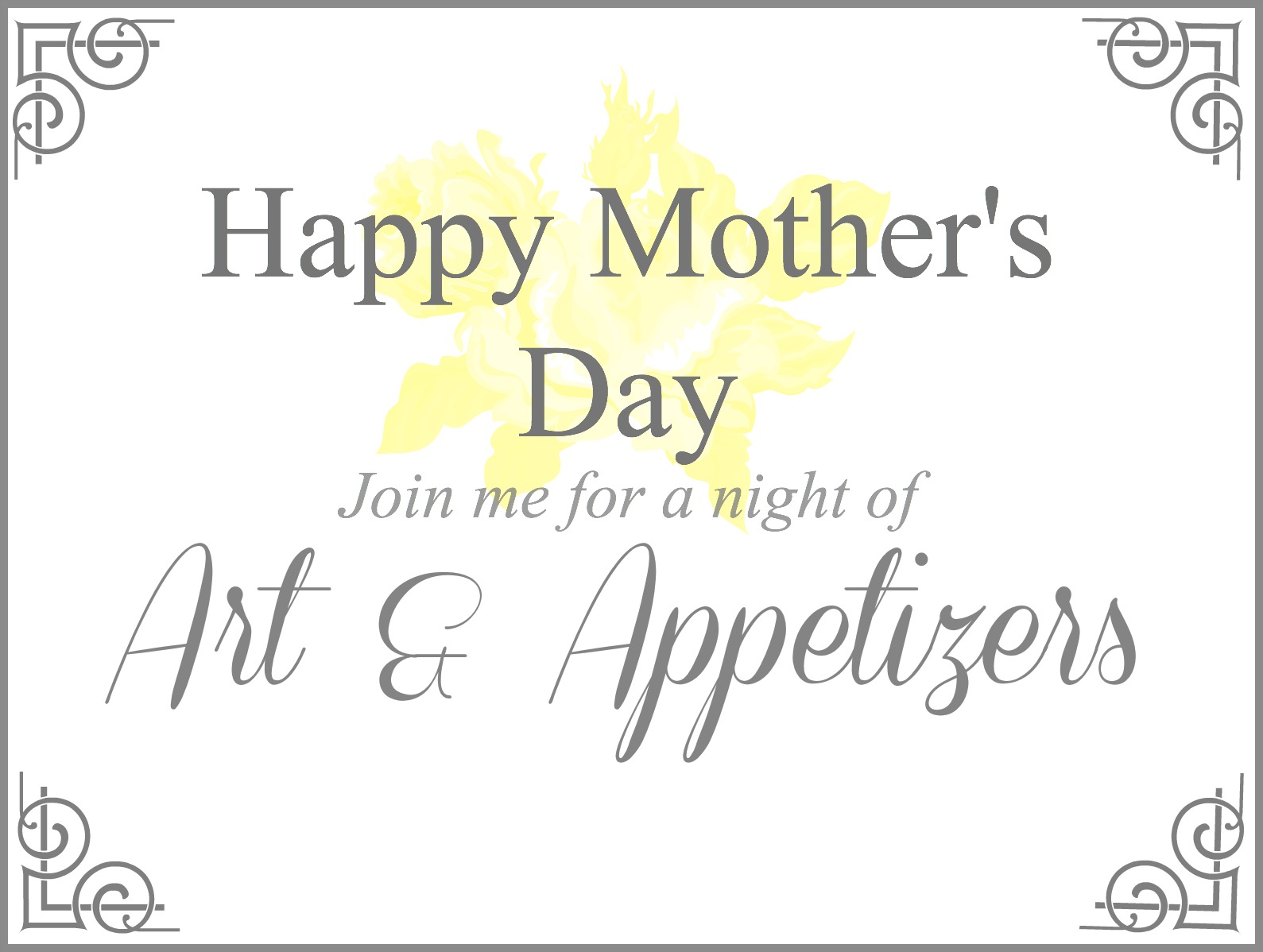 I went to Michaels where I picked up three canvas' (1 for me, my sister & mom), acrylic paint, paint brushes, and a paint palette.
Because alot of the paint supplies were on sale & I had a 15% off total purchase coupon, my total came out to be $23 for the whole gift. This included the yellow faux rose & yellow ribbon.
Even if I had gotten a Groupon, one person's admission would've been about the amount I spent for the entire gift.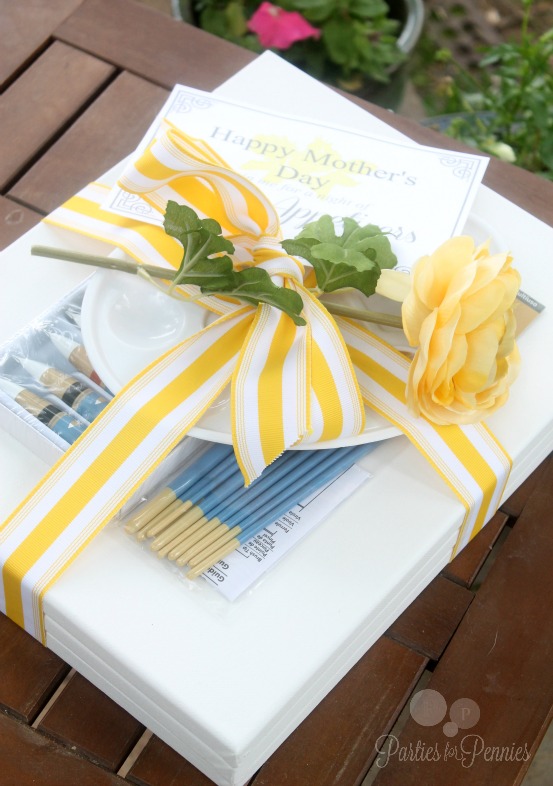 My sister said she'd bring a couple finger foods & next week we're getting together to try our hand at acrylic painting.
Have I ever done it?
Nope.
Will I probably make mistakes?
Yep.
Will there be lots of laughter with our attempts?
Probably…maybe even a snort.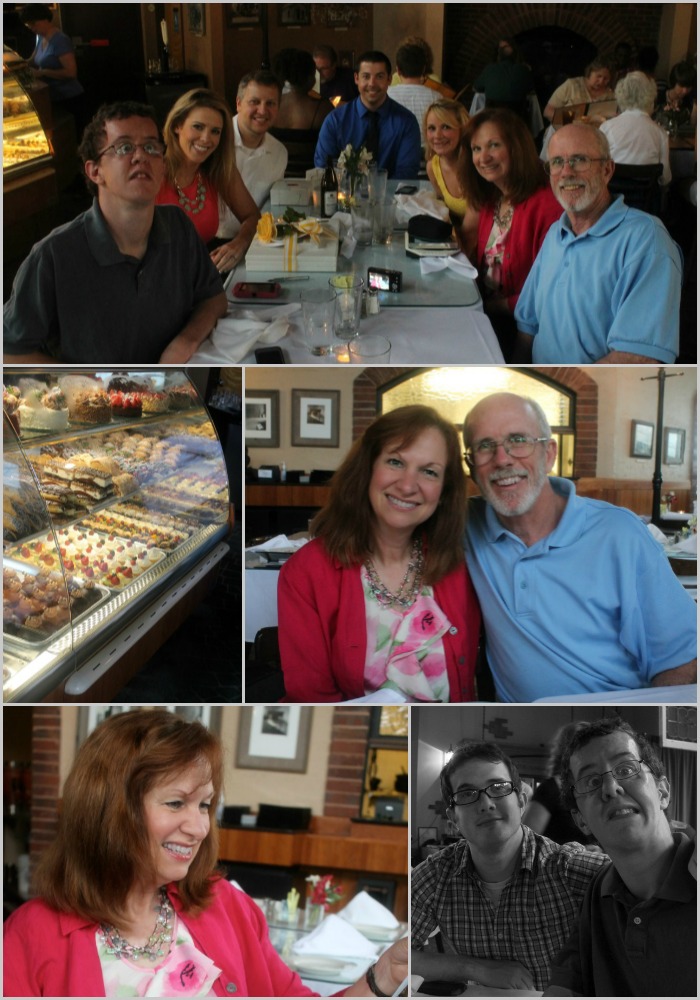 I really am thankful for this wonderful family I have…
My mom, my dad, my sister (and new brother in law), and my brothers Ned & Clayton.
I hope you had a wonderful weekend!
I've got an exciting interview to share with you this Friday! It's a woman who I admire greatly! She'a a full-time mom & a full-time entrepeneur. You don't want to miss it.
Until then…Party On!
p.s. This is YOUR official invite to the party… join in on the Parties for Pennies Facebook page, Twitter, and Pinterest!