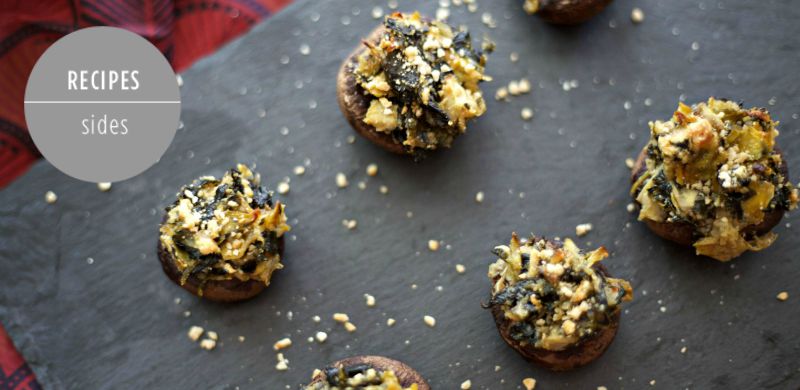 09 Sep

Healthy Spinach Artichoke Appetizer

Posted at 05:00h

in

Appetizer Recipes

,

Appetizers

,

Gluten Free

,

Gluten Free Recipes

,

Healthy

,

Healthy Recipes

,

Holiday Parties

,

Holiday Party Recipes

,

Holiday Recipes

,

Recipes

,

Savory

,

Sides

3 Comments

Hey party people!

With all the gluten free, vegan, and dairy-free people, it's hard to find an appetizer recipe that everyone will enjoy. When you're entertaining, it really can be stressful to take into consideration everyone's food restrictions. That's one of the reasons I LOVE this appetizer. It's all inclusive for food restrictions and really yummy! Here's a Healthy Spinach Artichoke Appetizer Recipe…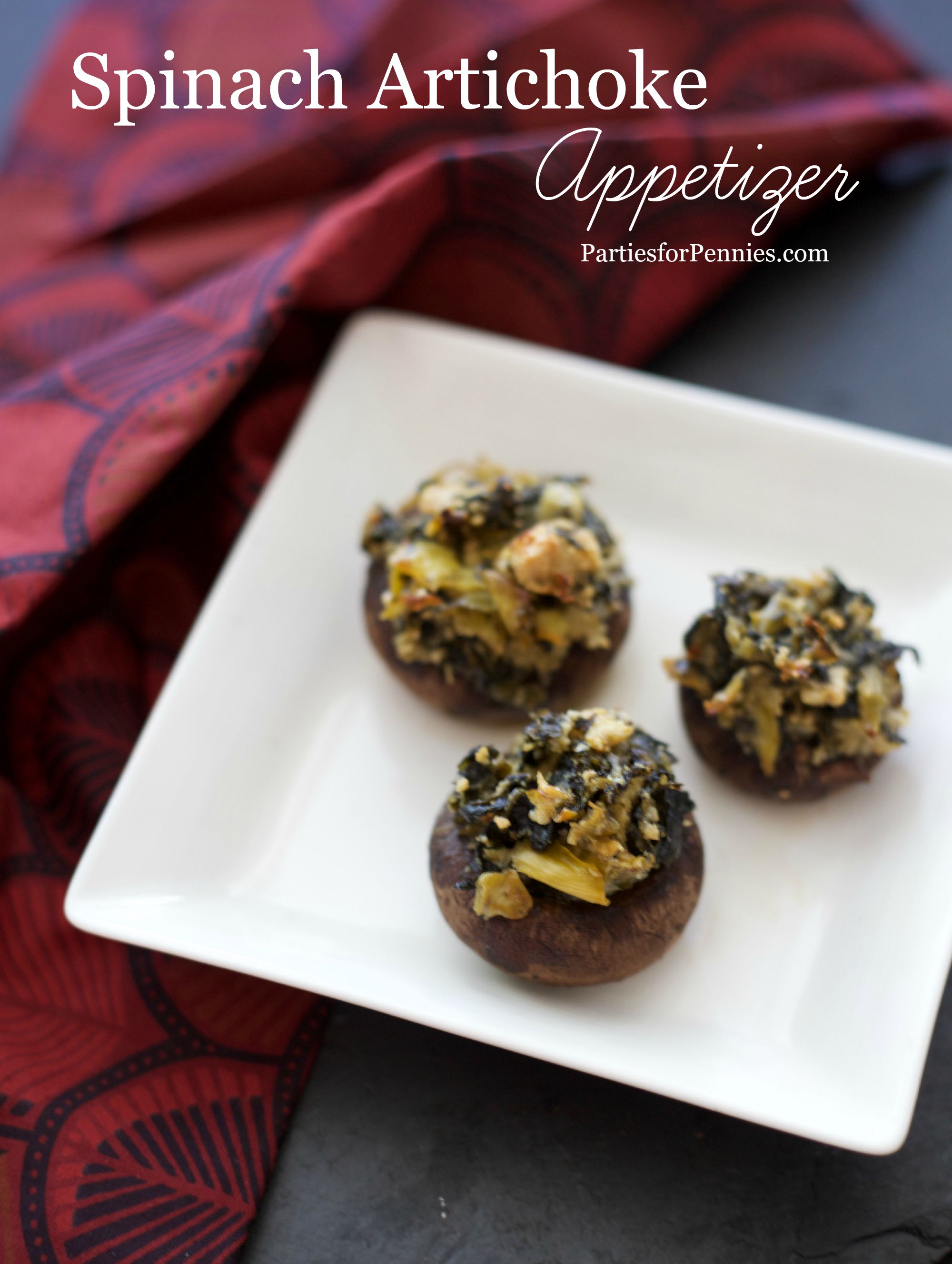 I can't take full credit for this recipe. I adapted it from an awesome cookbook called The Paleo Kitchen. It has great healthy recipes. The original recipe said to use the large portobello mushrooms, but that makes really large appetizers. It'd probably be better as a side dish than an appetizer. So, I made some adjustments and now these are going to be in my appetizer recipe round-up forever.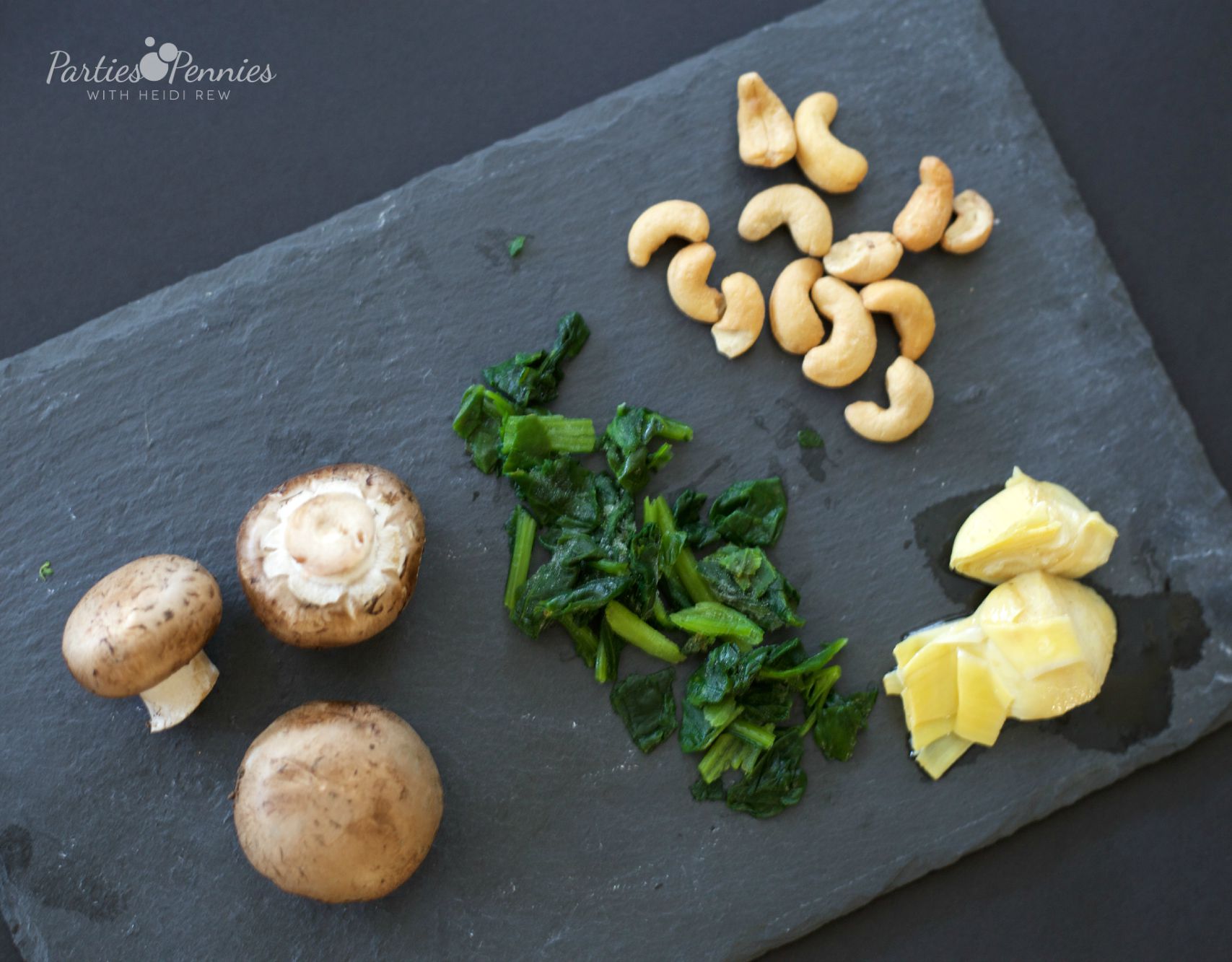 Most of the ingredients used in this appetizer are budget-friendly. The cashews can be a little pricey, so I'd recommend getting them at Trader Joes. They have the best price I've found so far.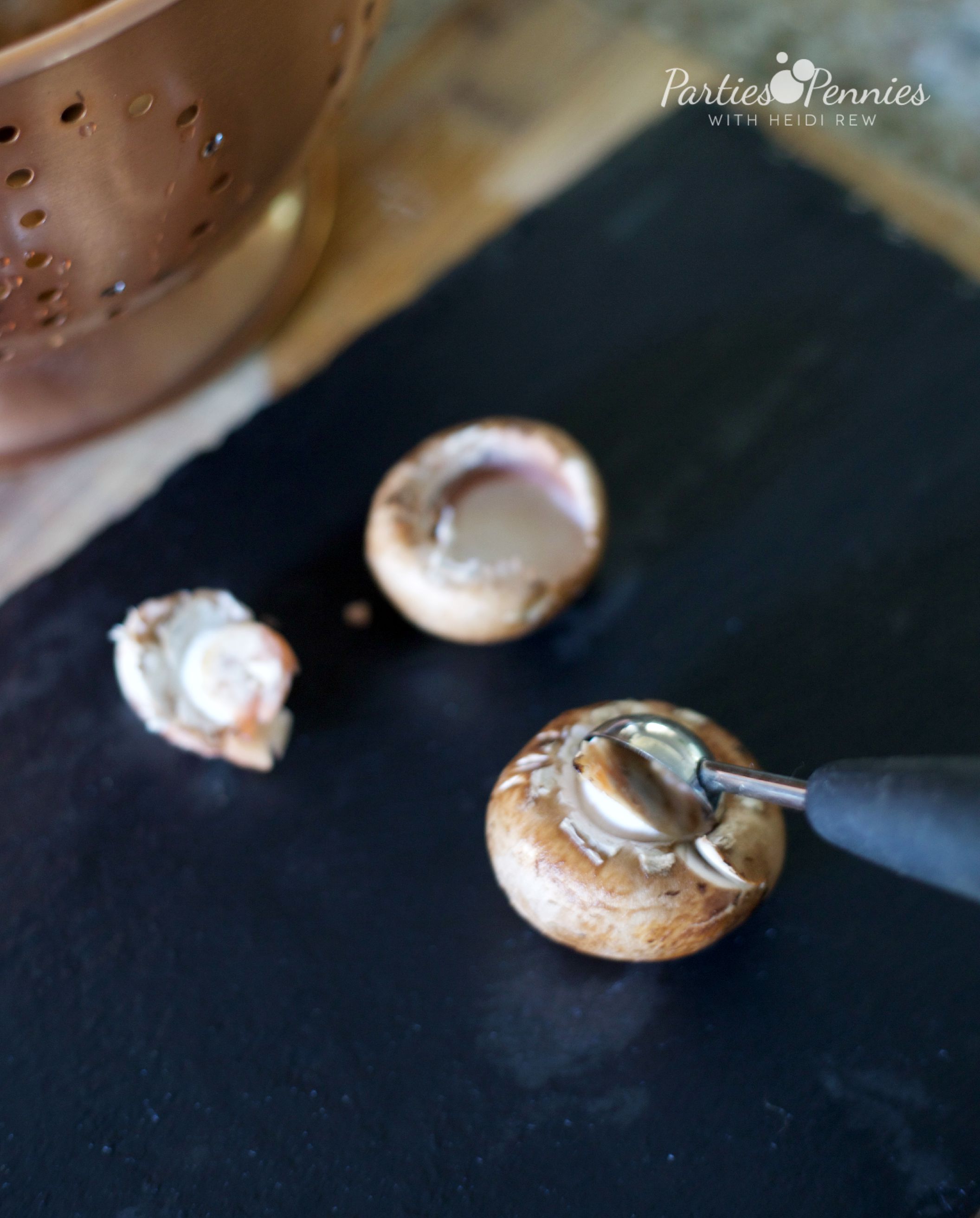 Here's a TIP for you –
Use a MELON BALLER to scoop out the stem of the mushroom cap! If you don't have a melon baller, you can use a teaspoon. It's magic how fabulous it works! It saved me sooo much time. Someone probably thought of this ages ago, but I just discovered it and it rocked my appetizer world. #itdoesnttakemuch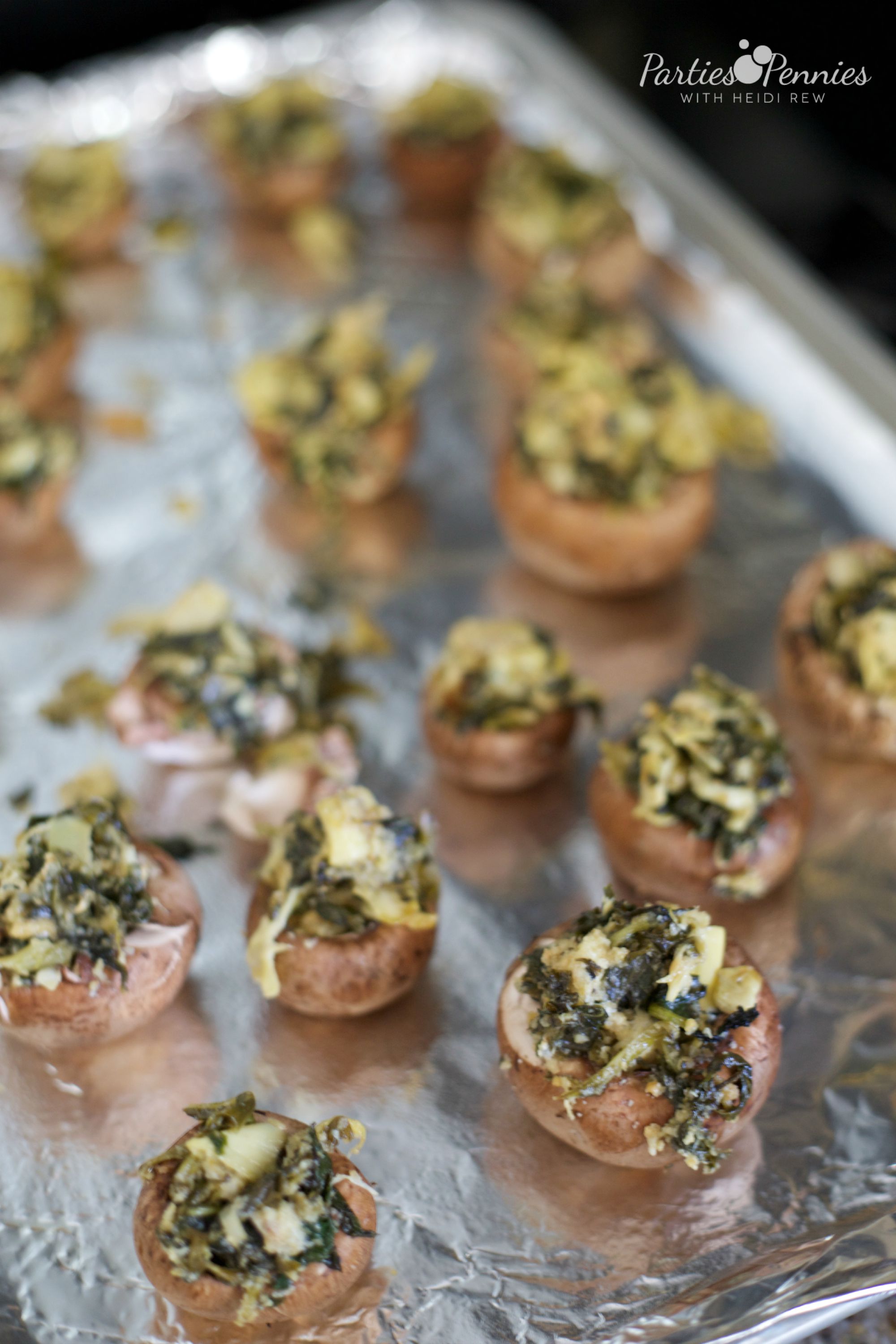 You can also use the melon baller to add the filling to the mushrooms!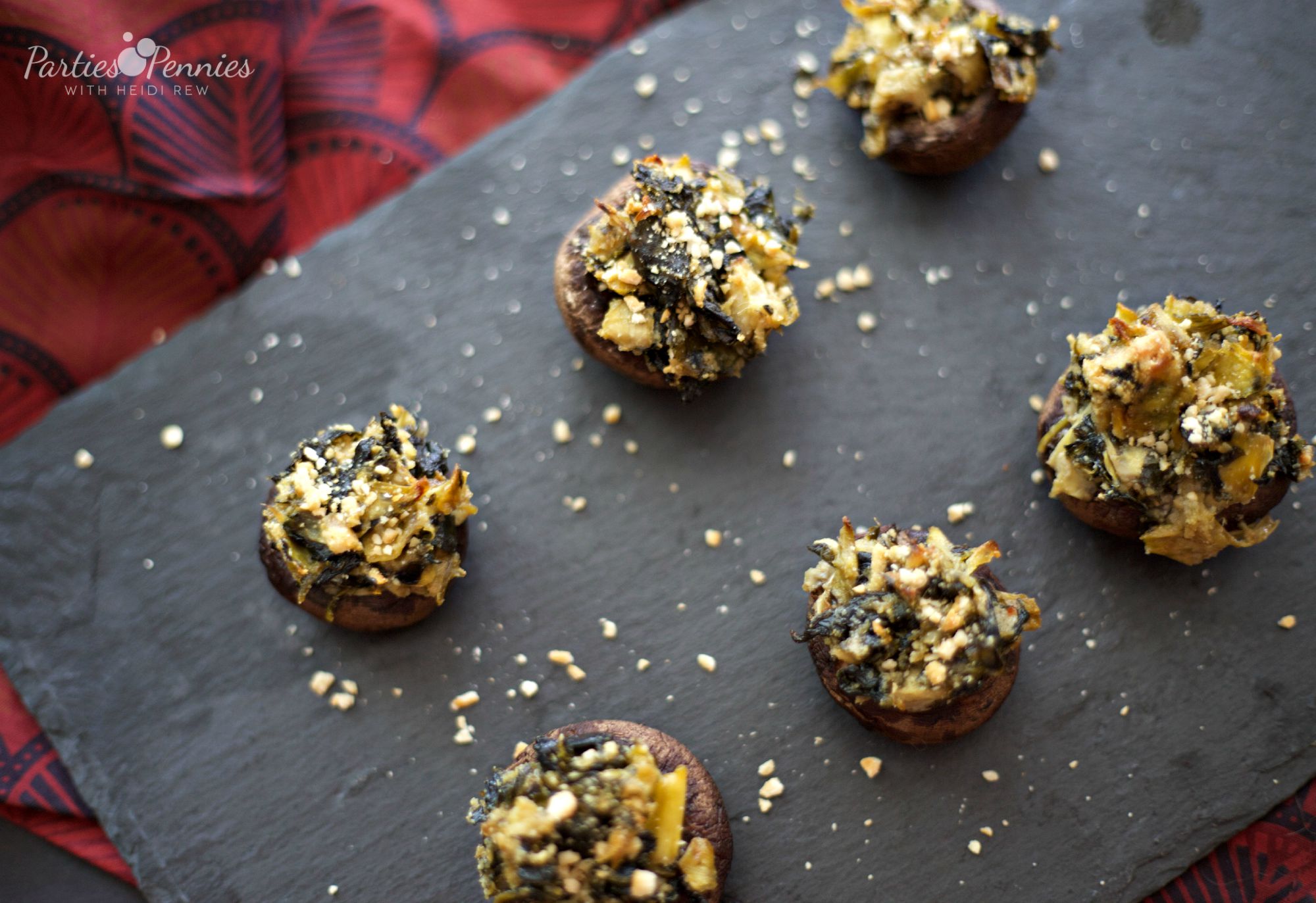 Spinach Artichoke Mushroom Appetizer
2015-09-03 07:38:25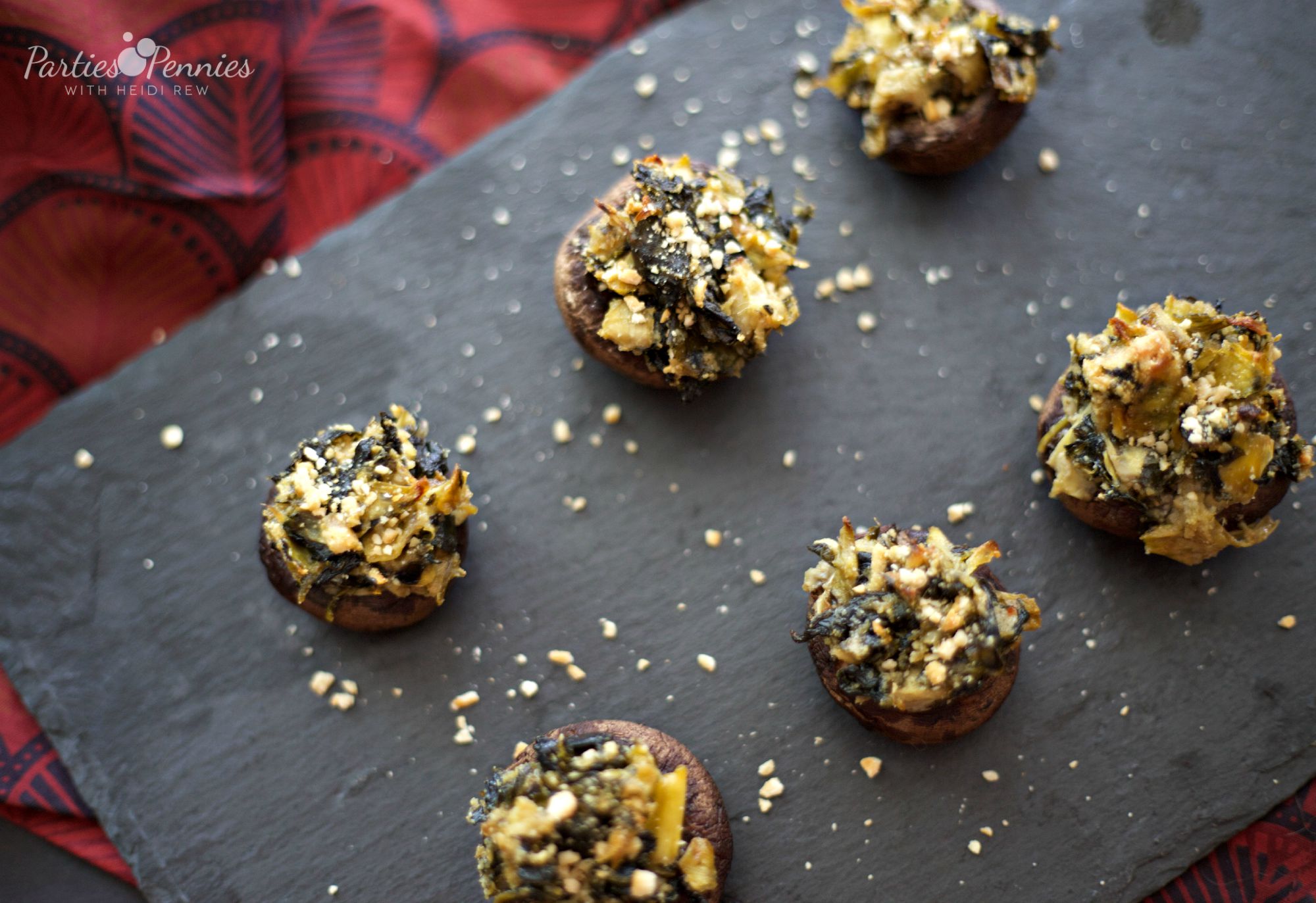 Serves 18
Delicious appetizer that's Gluten Free, Dairy Free, and Vegan. You can even make it ahead of time and freeze.
Ingredients
3 packages of fresh baby portobello mushrooms
1 package frozen organic spinach (10 oz), thawed and drained
2 cans artichoke hearts, roughly chopped (12oz)
sea salt & pepper to taste
1 cup roasted and unsalted cashews
3 tbs. grapeseed oil (you can substitute olive oil)
1 tsp. garlic powder
1 tsp. onion powder
1/2 tsp. dried basil
Instructions
Preheat oven to 350 degrees.
Prepare the mushrooms by "scooping" out the stem with a melon baller.
Combine the spinach and diced artichoke in a saucepan over medium heat.
Add a sprinkle of salt to the pan.
Allow that to cook for 5 minutes.
Grind the cashews using a food processor until they are a coarse meal.
Add the garlic, onion powder, dried basil, a little salt and pepper to the cashew meal.
Add the cashew mixture into the pan with the spinach and artichoke.
Combine and add the grapeseed/olive oil.
Take off the heat once combined and warm.
Line the mushrooms on a foil-lined pan sprayed with coconut oil spray.
Fill the mushroom insides with the spinach mixture using a melon baller or small spoon.
Bake for 15 minutes.
Garnish with ground cashew meal. (optional)
Notes
TIP: Use a melon baller or teaspoon to scoop out the mushroom stems.
Adapted from The Paleo Kitchen
Parties for Pennies http://partiesforpennies.com/
ADDITIONAL TIPS:
* Freeze em! There is some assembly required, so to reduce the stress before your guests arrive, freeze them. Do everything according to the recipe, except baking them. Once you're ready, bake them in the oven at 350 for 20 minutes.
* Change up the type of mushroom you use to a large portobello and it becomes a great healthy side dish!
* Appetizers like this can potentially be a little messy. Contain it by serving them in small treat cups – like mini cupcake wrappers.
Hope this takes a little stress off knowing you have a recipe that everyone can enjoy! Keep entertaining & party on!