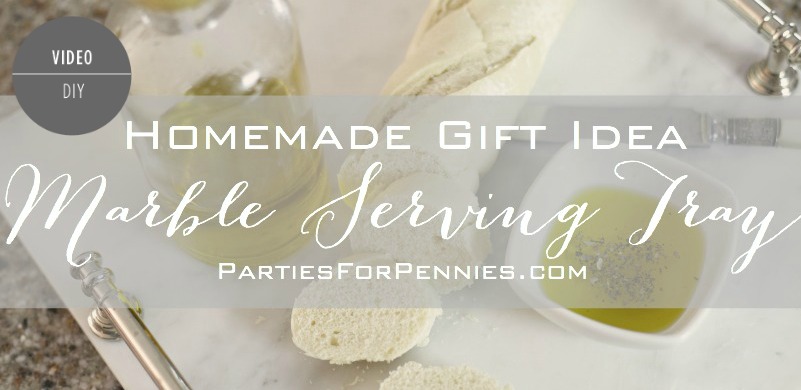 10 Nov

Homemade Gift Idea – Marble Serving Tray

Hey party people!

We're in the middle of some fun Homemade Gift Idea video tutorials here on Parties for Pennies. Last week, I shared Personalized Post-It Notes. Over the next week, I'll be posting at least 10 Homemade Gift Idea Video Tutorials for co-workers, guys, teenagers, and even out of town relatives.

Today, I'm sharing a great HOSTESS gift.

This is a Marble Serving Tray that I made over a year ago, but I LOVE mine so much that I wanted to share it with you.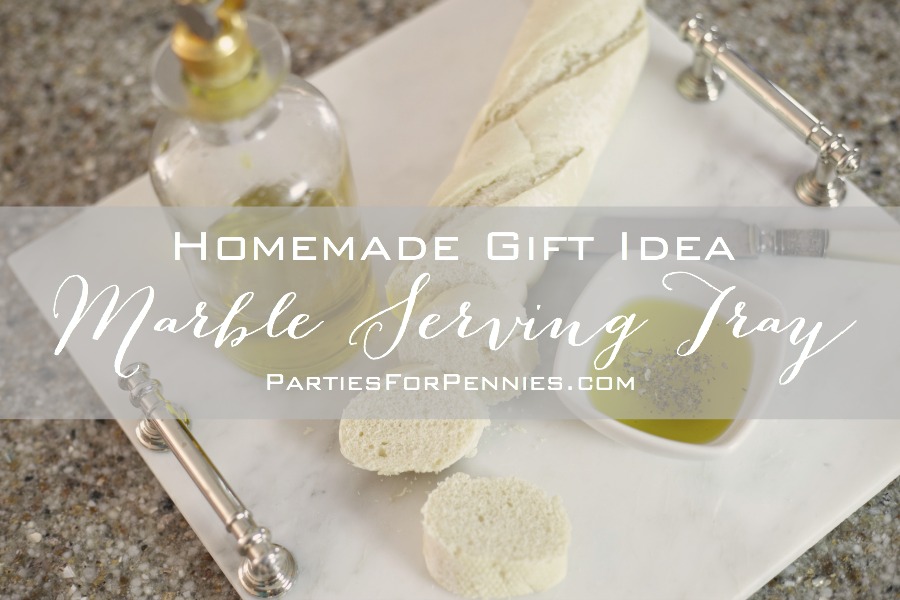 If you purchase one of these marble trays, you're looking at spending anywhere from $40+. But you can DIY this one as a gift (or for yourself) for a fourth of what you'd spend (at the minimum amount).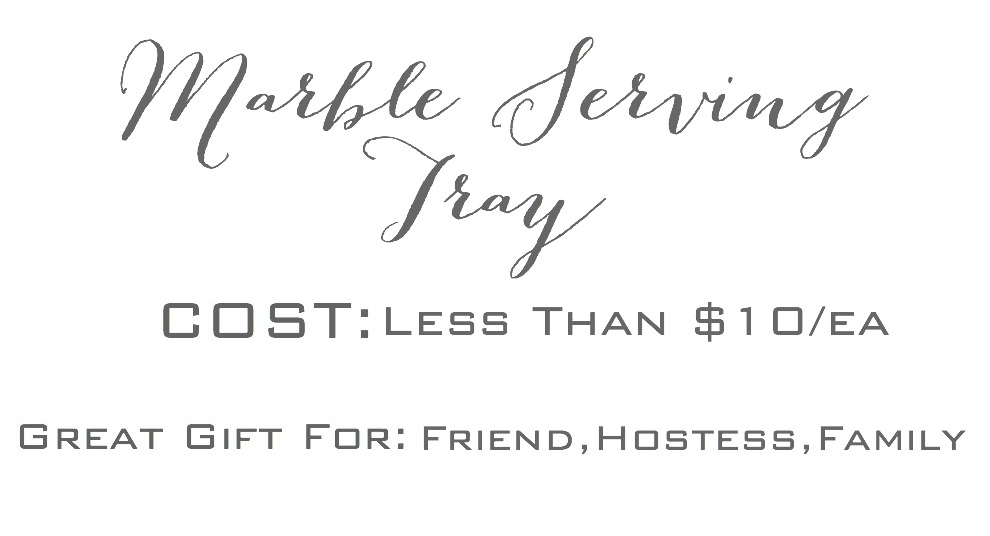 Sold on this Homemade Gift Idea yet? Here are the simple steps to create your own…

For the supplies found in this video, click on the pictures below.
The handles aren't the exact ones I used, but I adore this one and think it'd look AWESOME on a tray. The marble linked here isn't a bad price, but it is cheaper at your local hardware store. I just wanted to give you something visually to see to make your shopping list.
I've got a gift idea that your GUY will love coming up tomorrow!
Until then…Party On, friends!
*This post does contain affiliate links.