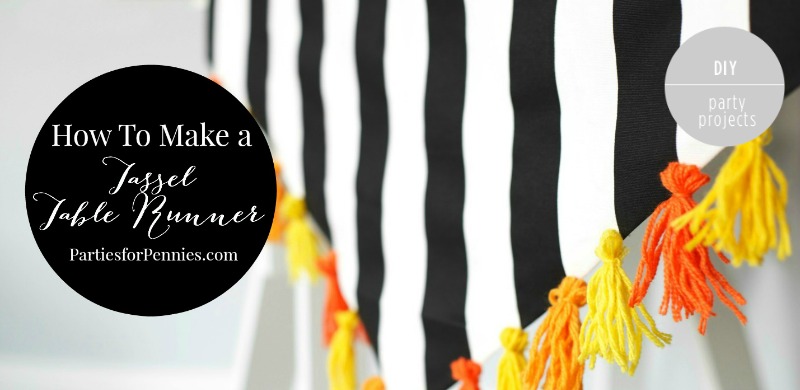 08 Jul

How to Make a Tassel Table Runner

Hey party people!

Remember a few weeks ago when I shared my Mamas & Mocktails party? I made these really fun table runners…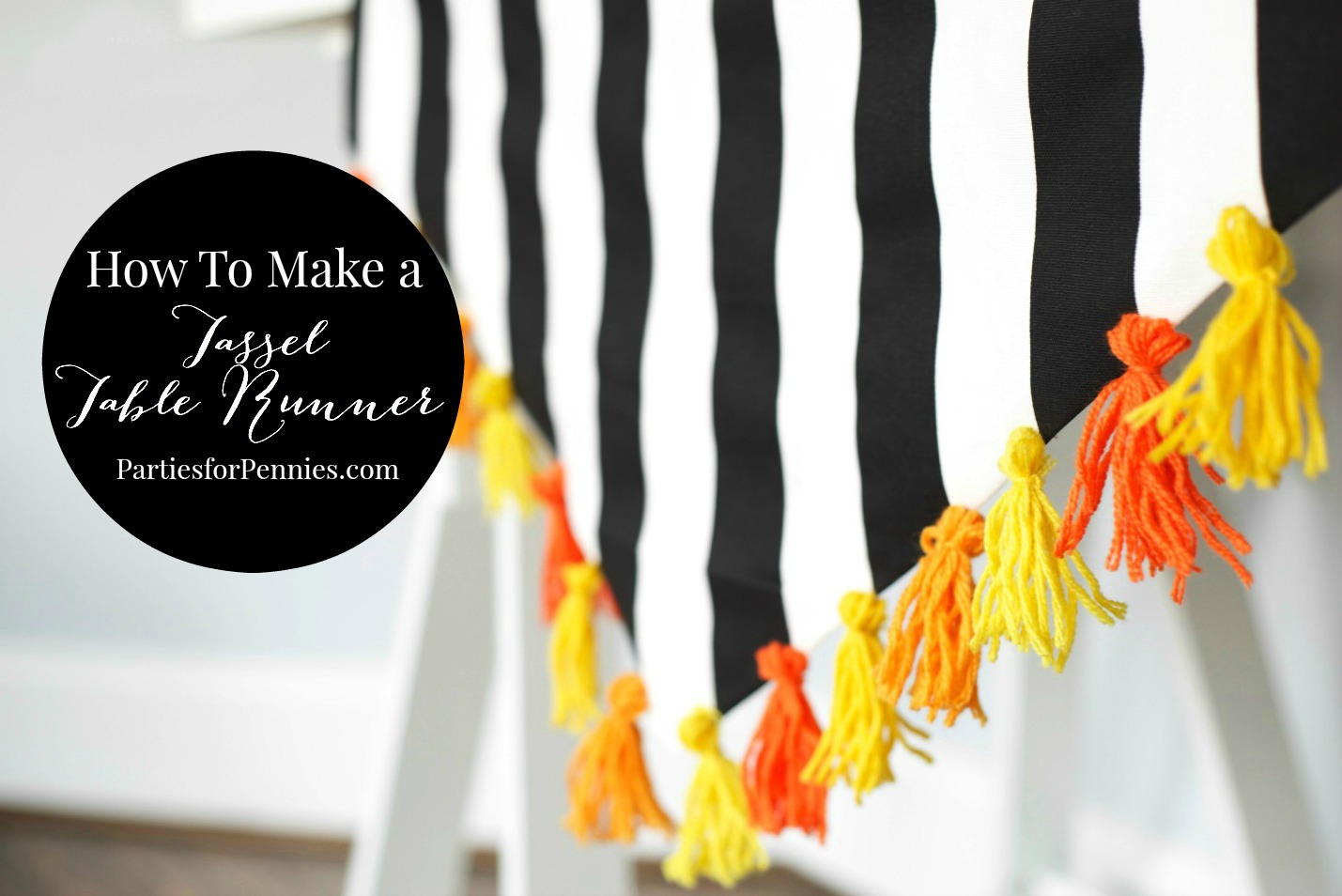 They really added a fun touch to the party and weren't that pricey. I bought several yards of fabric (on sale), cut out the runners, and hemmed the edges using iron-on sheets. The tassels I added to the ends gave them the perfect.
All you'll need to create your own is…
Yarn
Large Serving Fork (will depend on the size tassel you're wanting…the large fork gave me just the right size for my runners)
Scissors
Needle & Thread
Your Runner
Here's a little video I put together to show you how to make a tassel table runner…
Add these to your guest table or dessert table.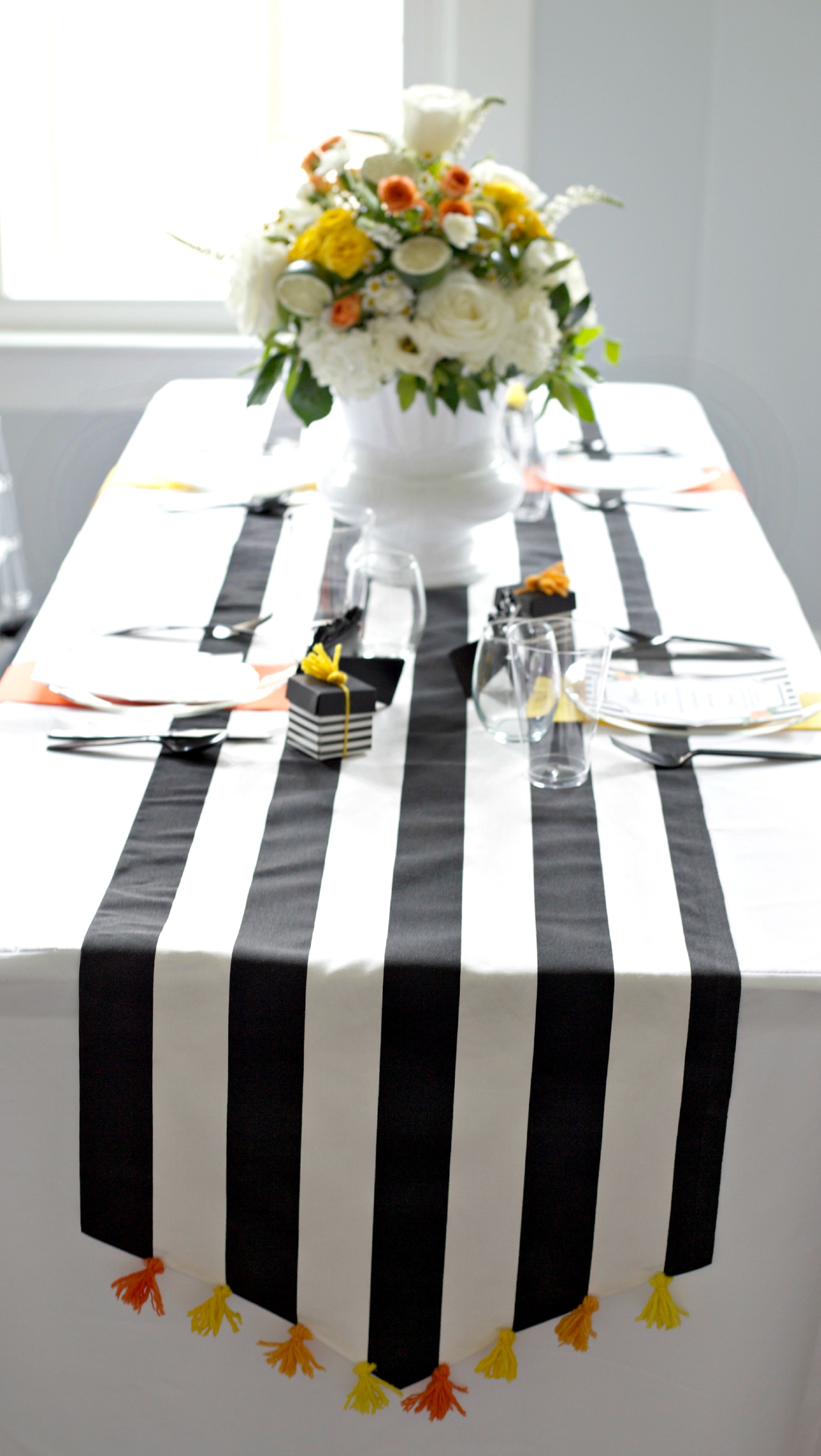 The bright colors of these tassels just make me smile. Hopefully they make you smile too.
Have a great day & don't forget to party on!