14 May

Paper Party Decoration Balls

Hey party people!

Warm weather is here and that means OUTDOOR parties. All this month I'll be sharing projects and recipes to help you throw your own outdoor party. Today, I want to share an easy party decoration craft I made for a recent party: Paper Party Decorations.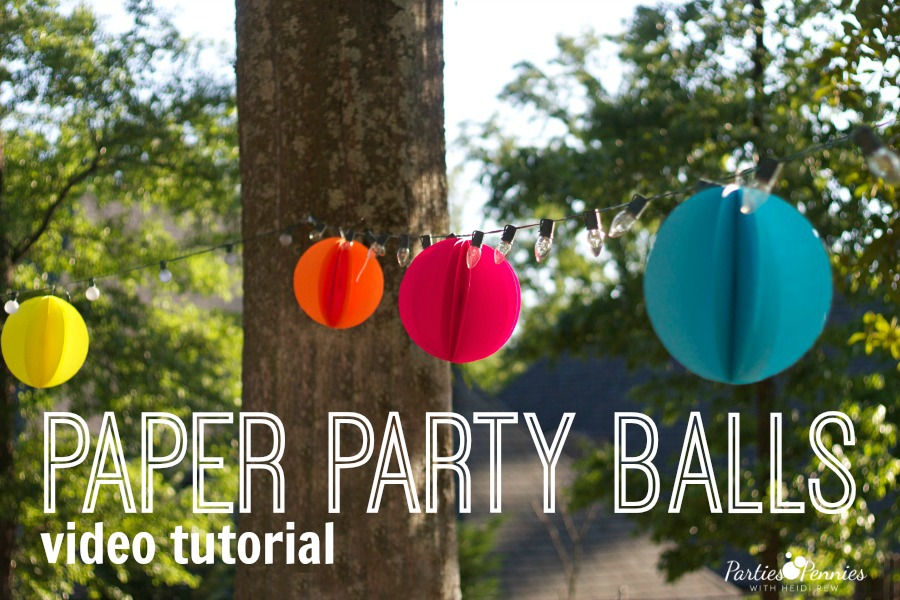 When they said "ACTION" I had a little trouble with this project. See why and find out how to make your own…
Does anyone else start blushing when you have to say that word? What should I call these things?
Suddenly everything I begin to type here, my mind suddenly goes to "That's what she said." So much for PG Parties for Pennies today.
I could've gone smaller but I decided to go big (see what I mean??!) for our outdoor party. We (my MIL Barbara and her husband Joe were in town and such a huge help) strung them up along the lights in the backyard and they looked beautiful!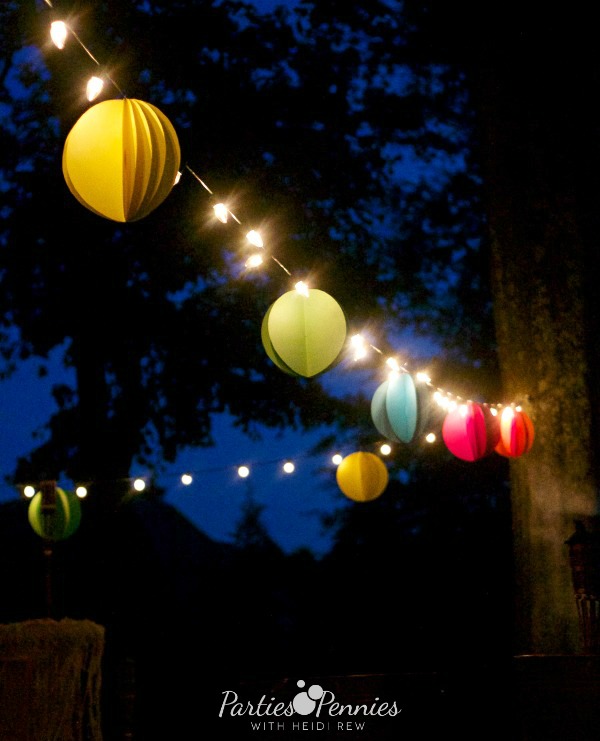 I asked my husband if we could keep them up for a few extra days just so I could enjoy them a little while longer.
For the big balls (oh goodness), I just traced a circle on a large piece of scrapbook paper and cut them out. For the smaller balls, you can use a circle punch, like this one…

Thanks so much for checking out my video tutorials. If you enjoy them, would you mind sharing them? You can also subscribe to my You Tube Channel to get a first-look at new videos.