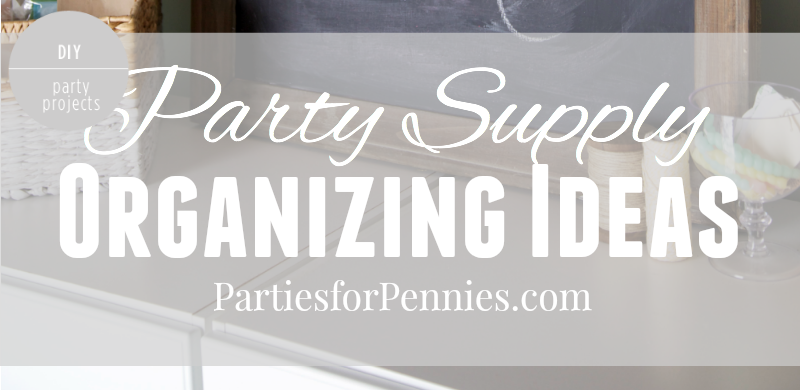 07 Jan

Party Supply Organization Ideas

Hey party people!

Hope you had a wonderful Holiday season. I LOVE the start of the year. I love the possibilities, the fresh start, and the organization. Are you that way? One of the areas I organized last weekend was my party supply area. I thought some of the ideas I used in my organization may help you.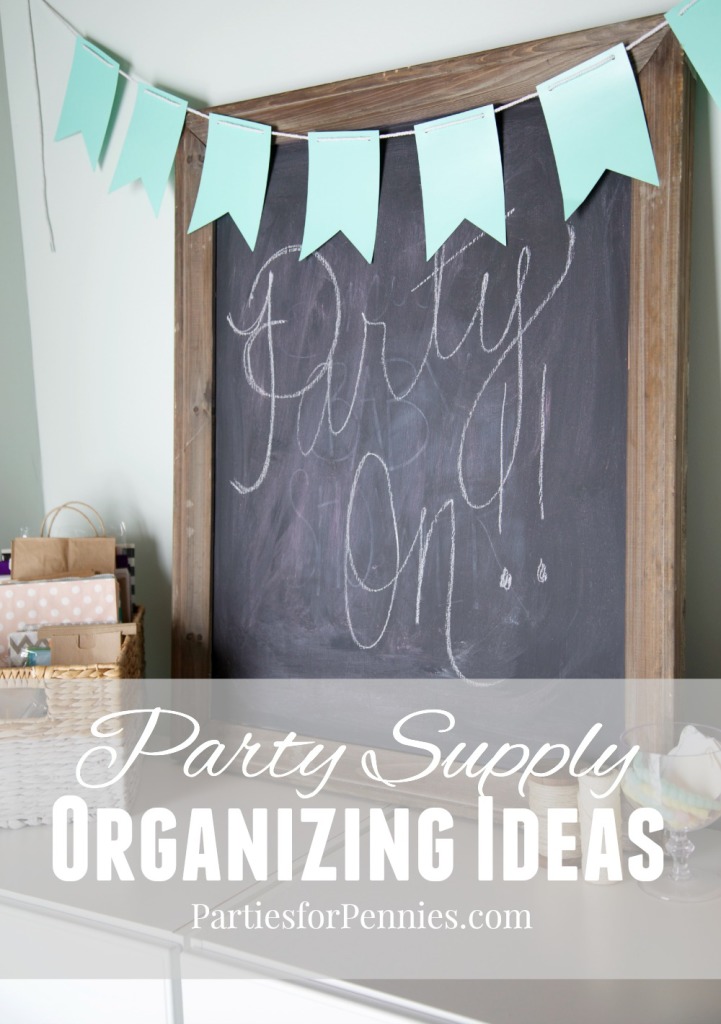 Full confession…these are not all of my supplies, but this area is specifically dedicated to some of my supplies. I thought it may be a bit overwhelming to you to see all the areas where the supplies reside. So, here are 8 Party Supply Organization Ideas that can hopefully help you get organized this year.
Let's start off with a before and after of the area.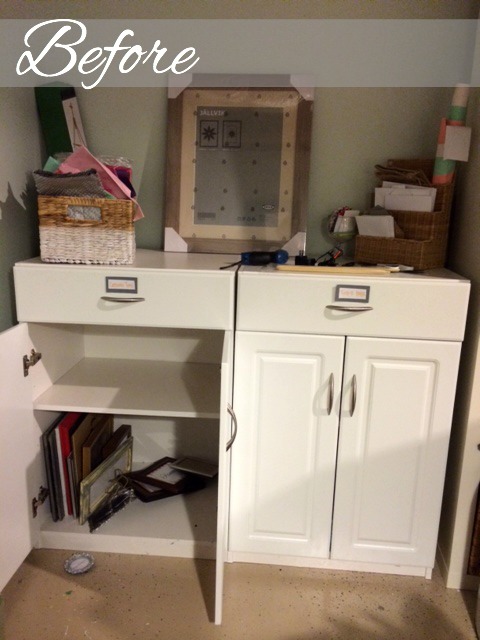 …and the After…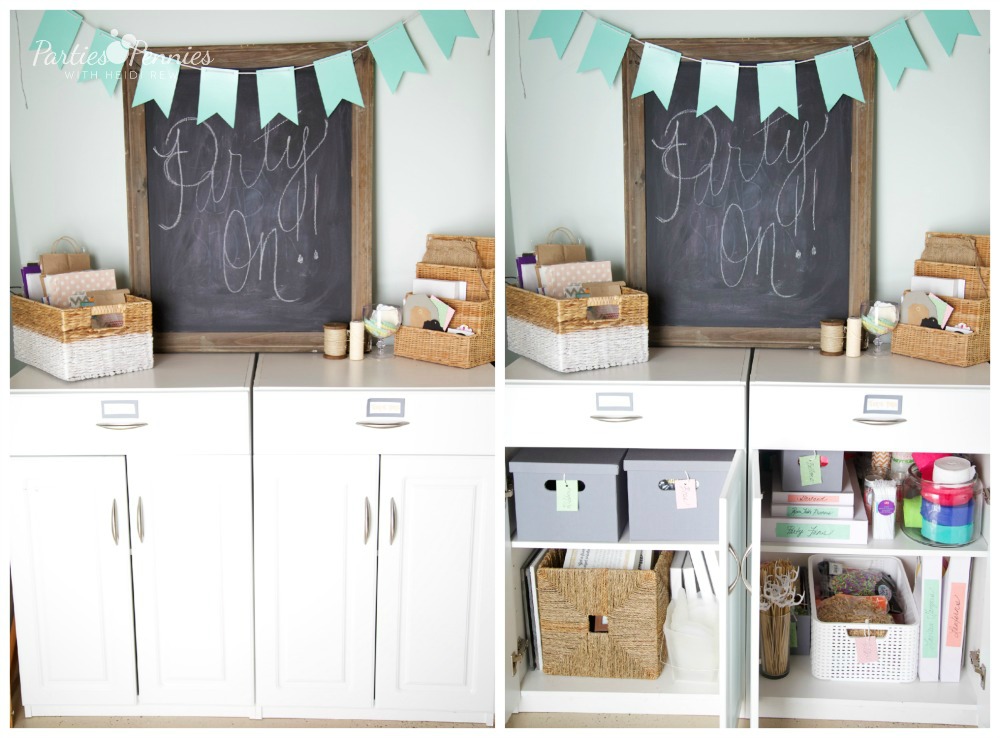 Here are a few ideas I used in my organization, as well as a couple ideas from others.

Some of my leftover gift boxes from Christmas worked perfectly to store my garland, paper table runners, and party fans. These work great for gift bags, too. Stack them on top of each other for easy storage.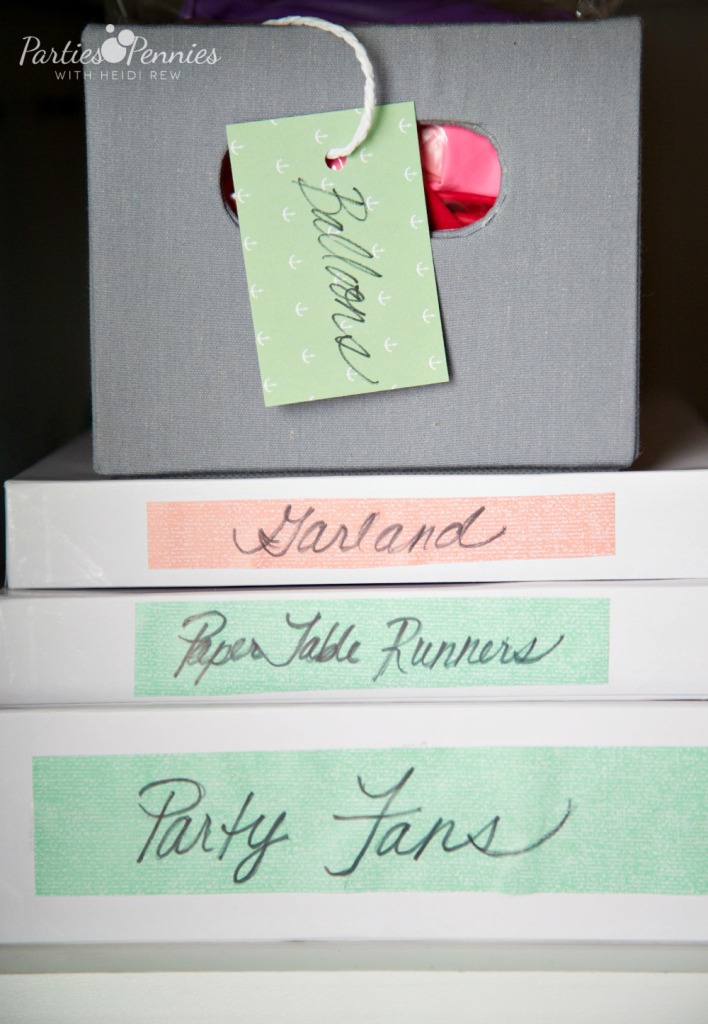 The only problem I ran into was that the boxes didn't fit my paper lanterns. So, I glued a box together with my glue gun, then cut it diagonally to create the perfect paper lantern storage.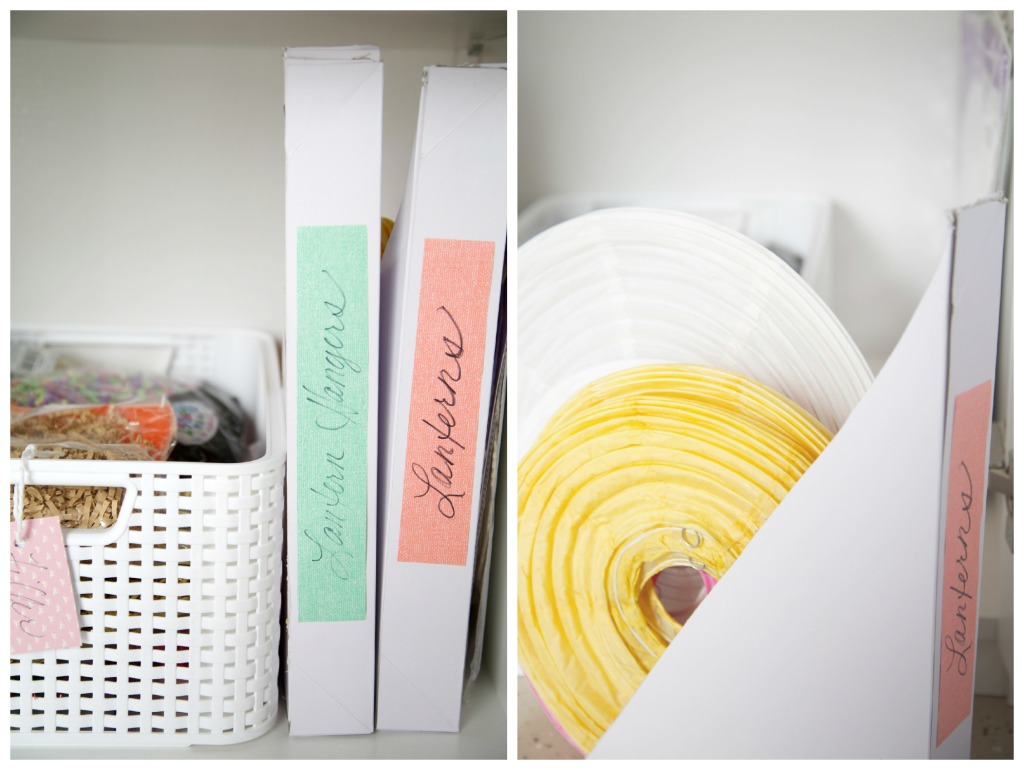 While organizing my supplies, I came to a harsh realization. I have mutiple streamers of the same color. I think I counted 8 white, 3 red, and 3 pink. That's a little out of control. My solution for making sure I didn't spend unnecessary dollars on streamers I already owned was to store them in this big glass jar. This way, I can quickly glance at the colors I have no hand.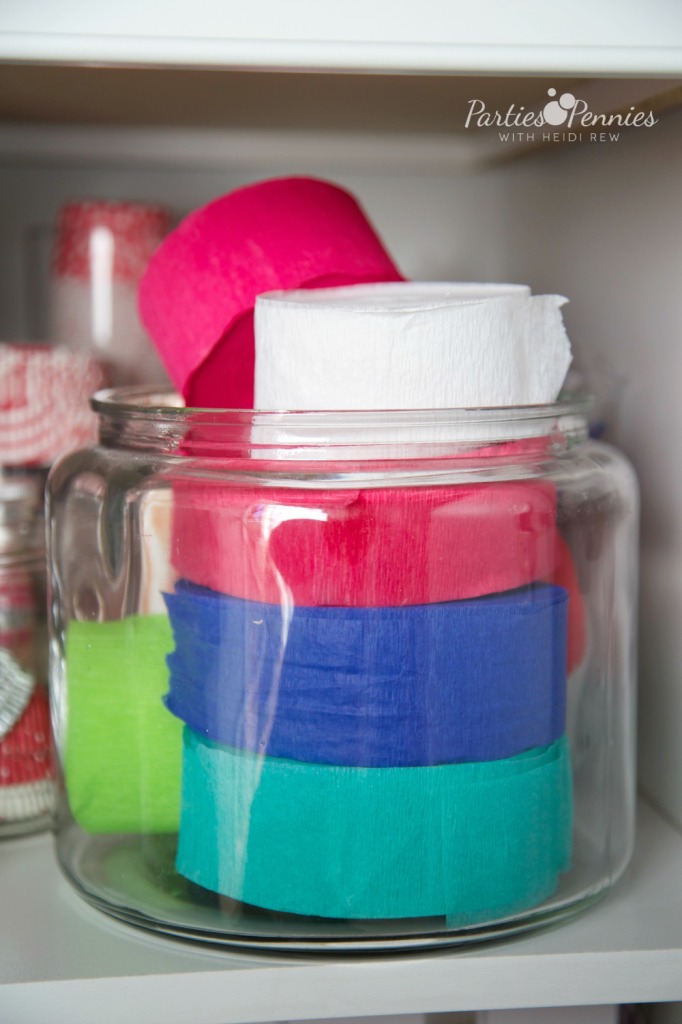 I have trillions (little exaggeration, but a lot) of these tall vases. You can walk into just about any thrift store and find these suckers on the shelves. They're usually $0.77 – $0.99/each. Not only do they make great vases, but they work perfectly for storing cupcake and treat liners. You can easily see your entire supply.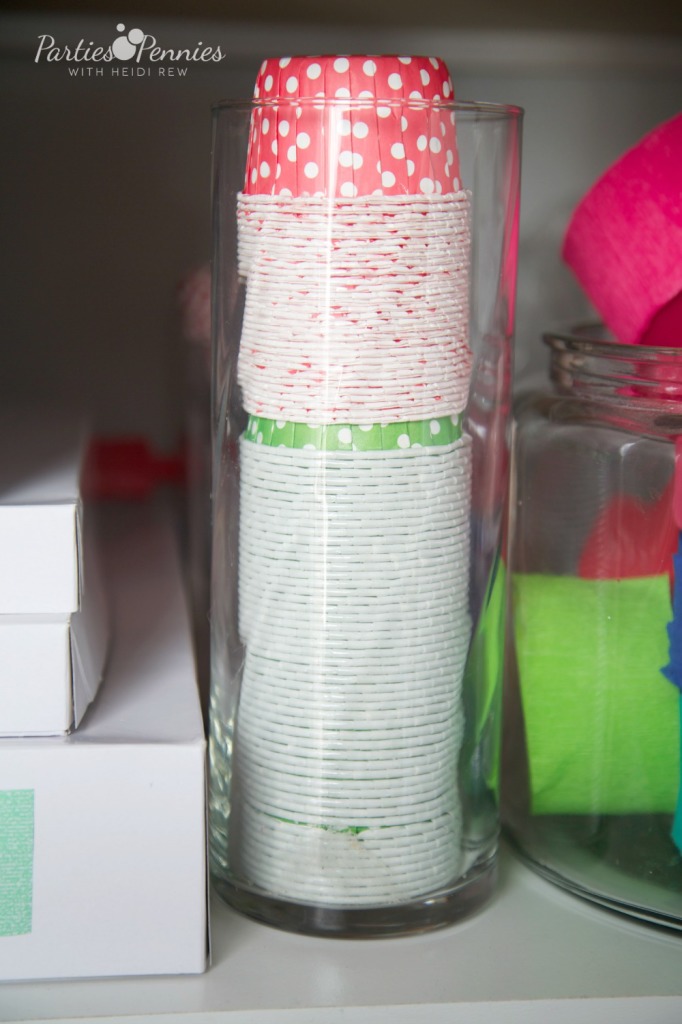 After sorting my tissue paper this way (filed in a basket, color-coded), I realized this would be the perfect way to store my bags, too. I can easily see what I have and I organized them by size so I know what will work for a specific party.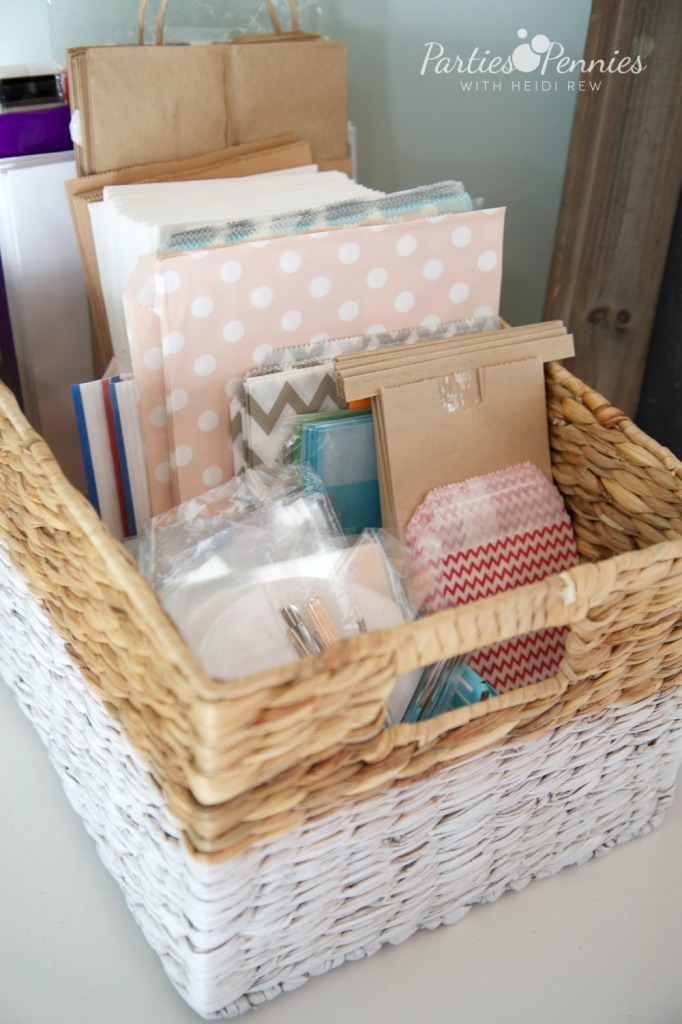 I now have my wash tape in a large glass candy jar on my desk (opposite this area), but for the longest time I stored it in a drawer using an old wrapping paper roll. It was an inexpensive way to store them and see exactly what I have.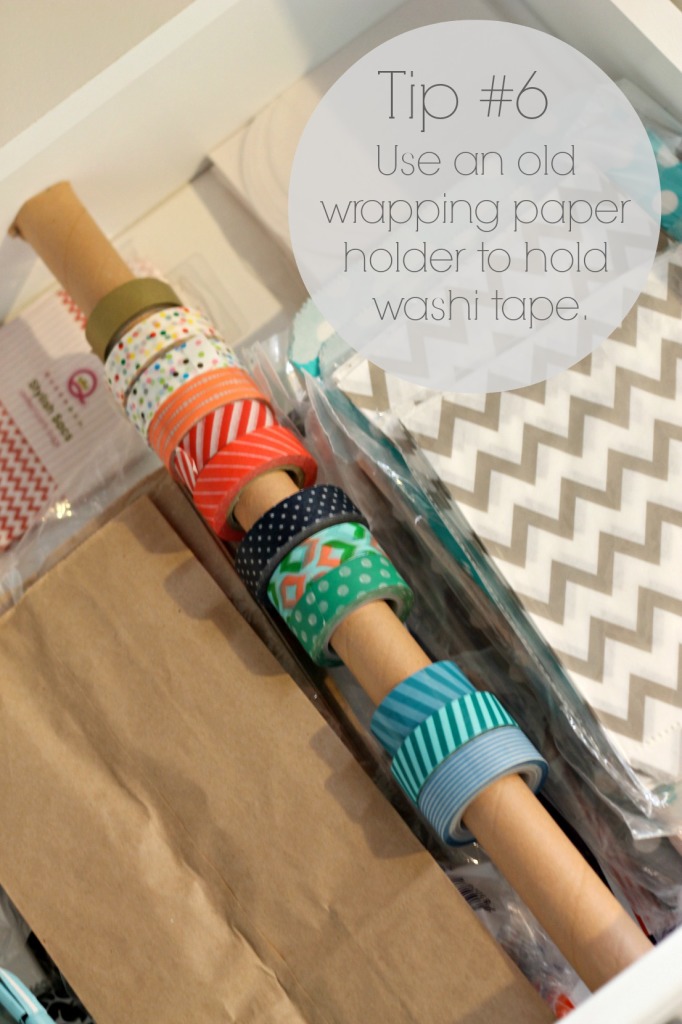 * I know the "Tip#" doesn't coorespond with my idea 5, but this was from my Craft Organization post here.

I use frames a lot for parties. They're great for creating signs that guide guests with food, favors, activities, etc. If you have any extra frames around your house that you aren't using, store them with your party supplies. It gives you easy access to grab and go.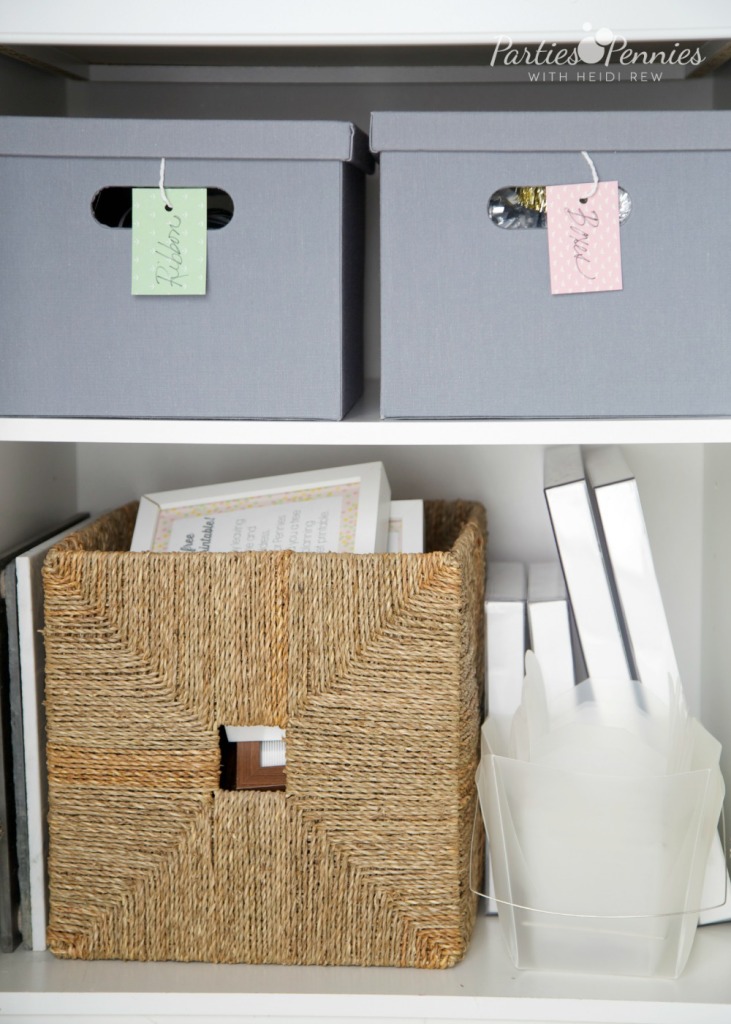 This is such a fabulous idea from Becoming Martha! If you're really tight on space, this is an excellent solution for easy party supply organization.
See her post for more details (and please pin from her site).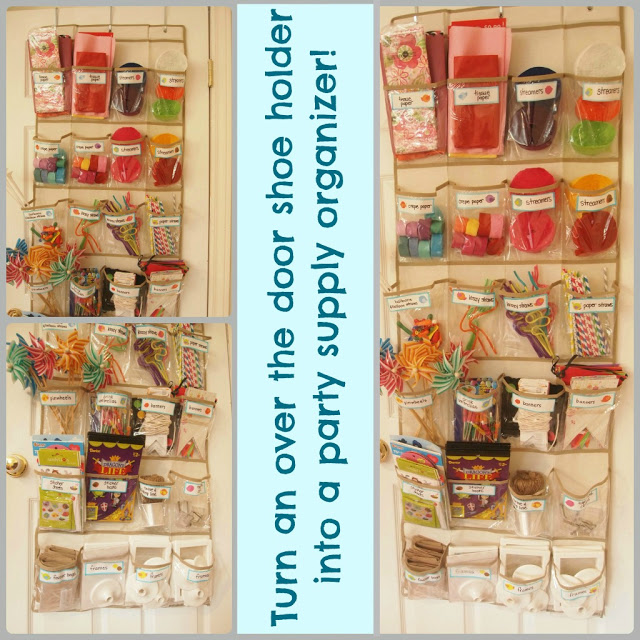 I asked on the Parties for Pennies' facebook page what YOU do to store your party supplies. Several of you said that you store them by event or occasion. I think that's a great idea and I love these Sterilite dry erase bins for just that purpose.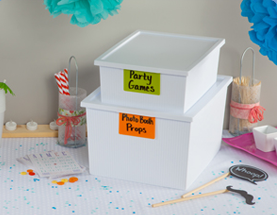 Here's a link to these bins on Amazon…
Have you been busy organizing after the holidays? Sometimes I feel like my life could be the "Never-Ending Organization Story." Things always feel like they could be more organized, but then again…I like looking around at a life well-lived and well-partied.
Party On!