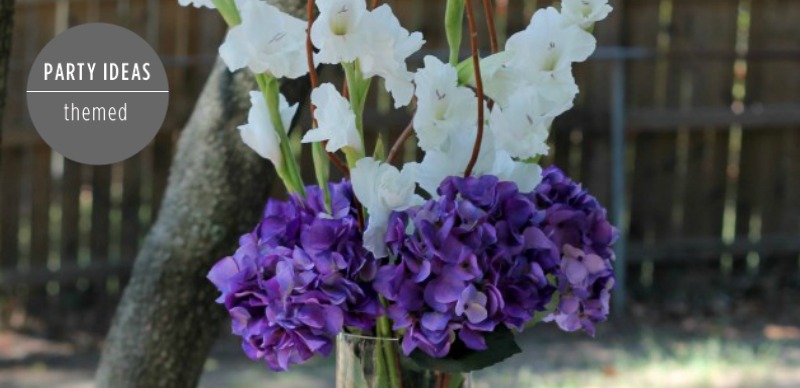 25 Sep

Wedding Centerpiece #1

Hey there party people! Who loves weddings?? Planning a wedding can be one of the most fun & stressful things in the whole world. But you know what the best kind of wedding planning is?? Your sisters! You don't have to have the stress but you get all the fun!

That's what's going down April of 2013. My sister, my best friend & keeper of all my secrets (;p) is getting hitched to a guy that is perfect for her. Seriously, I am so thankful for David (fiance) in her life. He adores her & I couldn't ask for a better man to marry my sister.

I am so freakin excited for their wedding, for the bridal shower, for the…well…everything. One of the things Meg asked me to do was come up with some ideas for the centerpieces. So, I decided to get YOU involved. I came up with 5 different variations of centerpieces. I'm going to post a different one each day & I want to know what YOU think! Let me know which is your favorite or maybe something you'd change. I know Meg would love any feedback you have.

This was my mission regarding the centerpieces: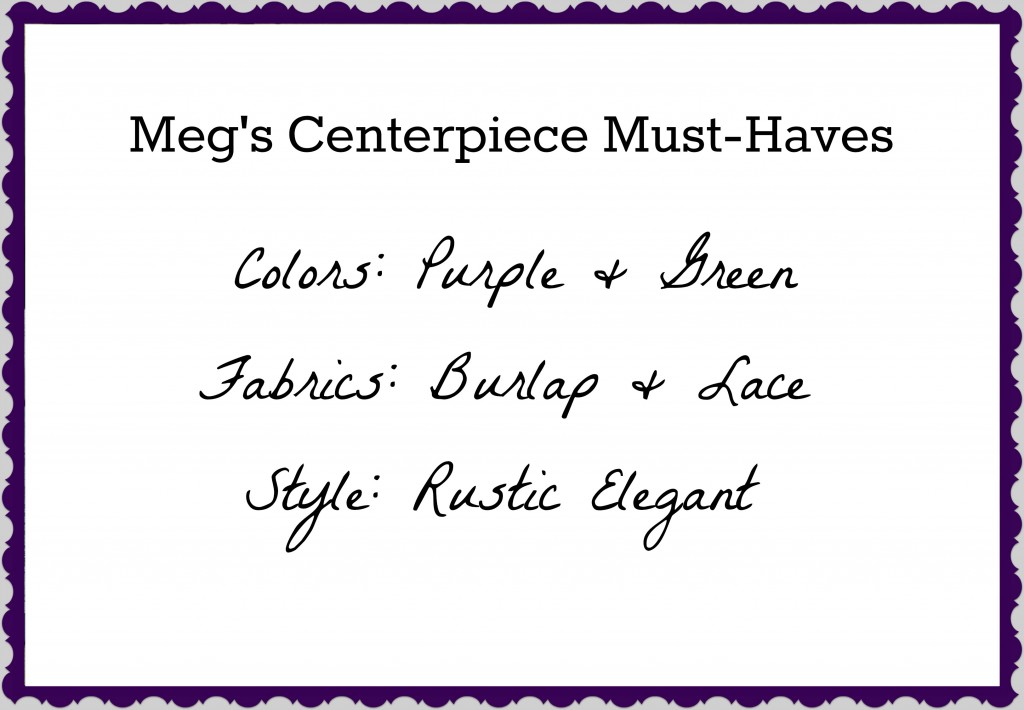 I also needed to make sure it's as budget friendly as possible.
The place Meg's getting married is called Oakhurst & her reception will be in the Hall. If you want to check it out so you have an idea of what the centerpieces may look like in the room, click here.
The first centerpiece I did was a tad more modern looking. Meg "pinned" several centerpieces with the limes so I added those to a vase & used curly branches & gladiolus to add height. Since the reception space has a really tall ceiling, I thought it'd be nice to have at least one really tall centerpiece.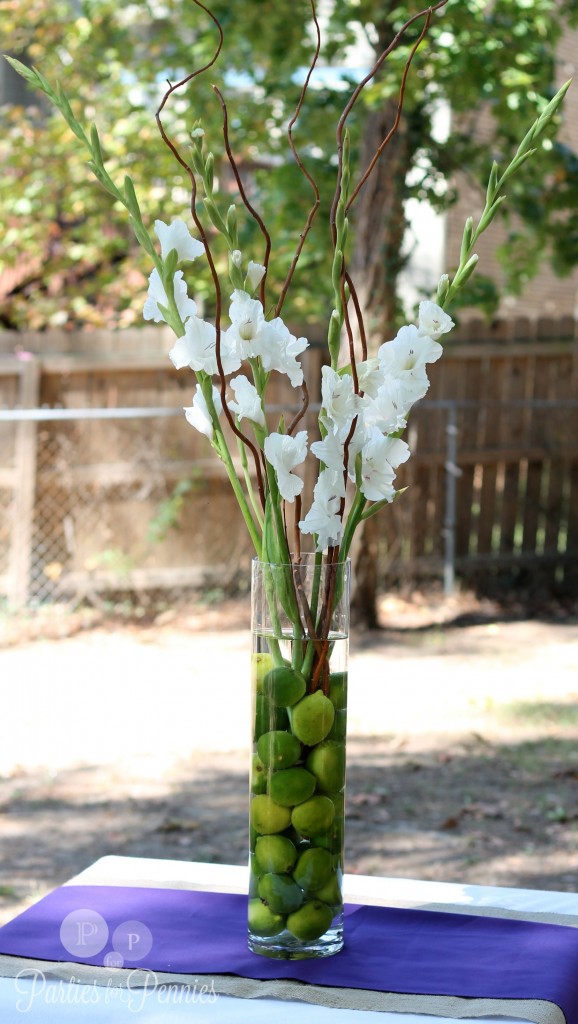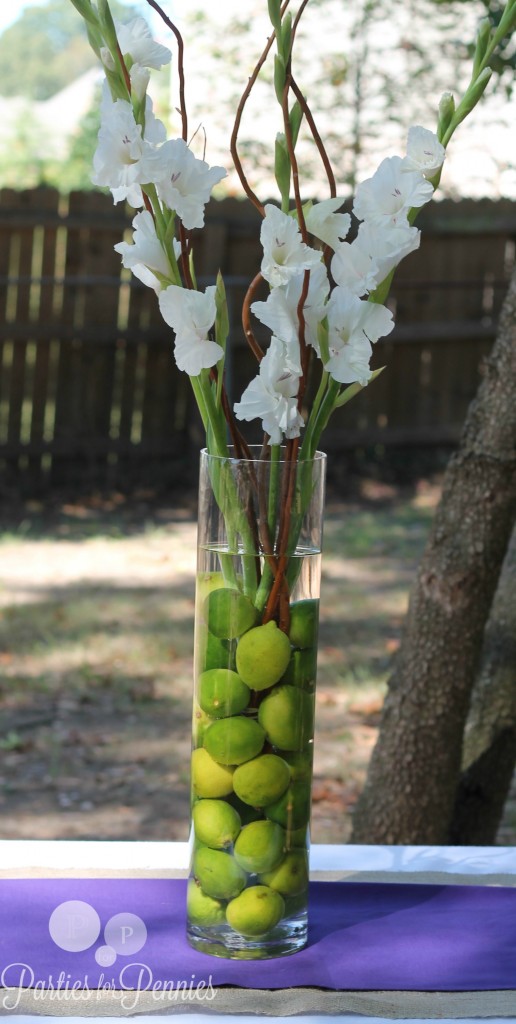 Purple & Green? Check. Burlap & Lace? Partially check. Rustic Elegant? hmm…probably more on the end of elegant. How did I do price-wise? Here's the breakdown: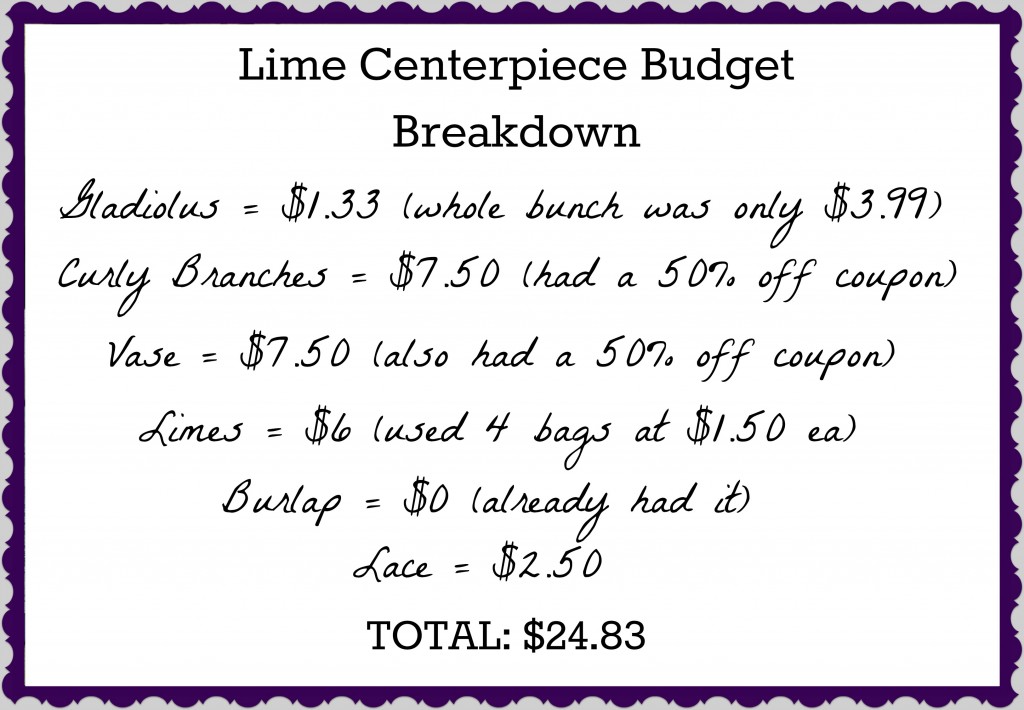 (Oops…the "lace" is supposed to be the purple material)
That may seem like a lot but most wedding centerpieces range from $40-$221.
I decided to try & add another pop to this centerpiece with faux purple hydrangeas.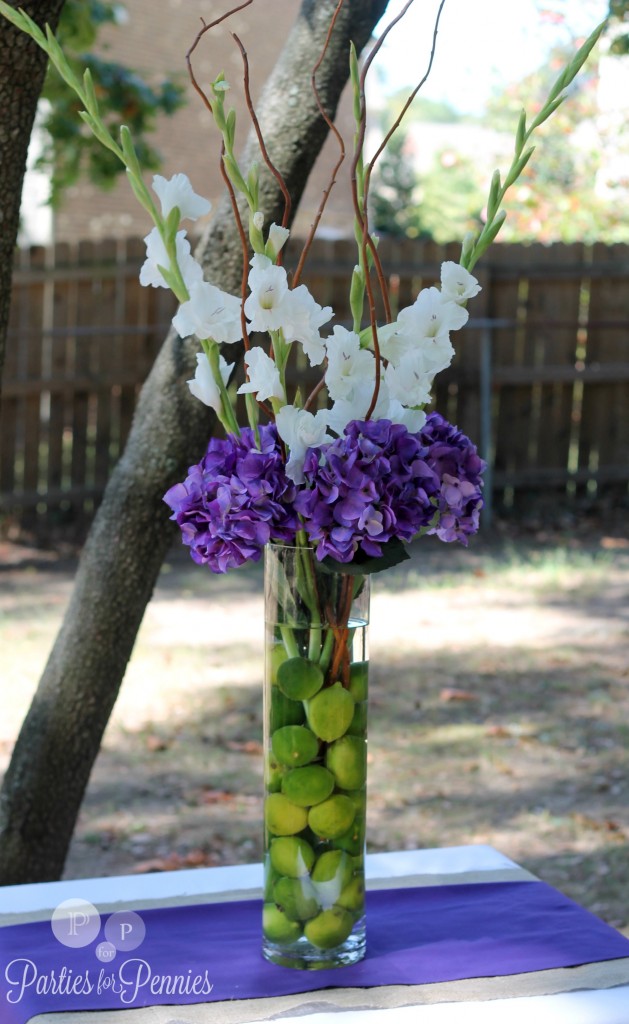 What do you think? The only problem with this is that it adds $14 to the centerpiece budget. 🙁 Maybe I could find a way to get them cheaper?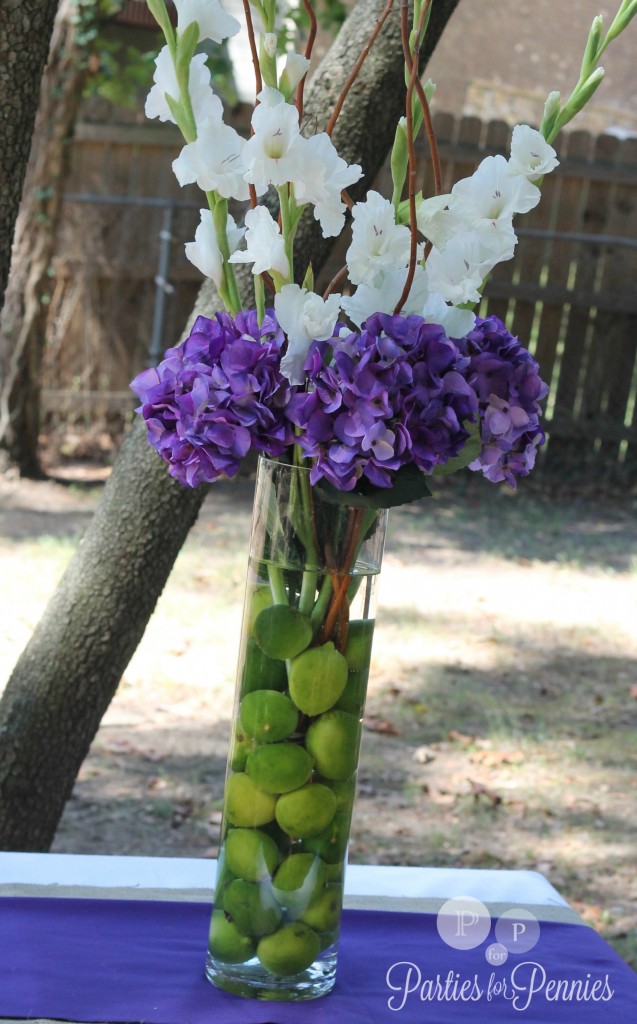 Okay so here's centerpiece #1. What do you think?
Stop by tomorrow for a completely different centerpiece idea.