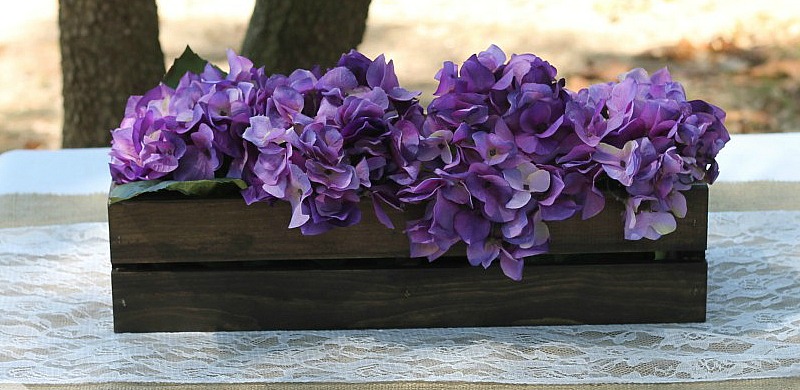 25 Sep

Wedding Centerpiece #2

Hey party people!

It's wedding week here at Parties for Pennies! My sister, Meg is getting married in April!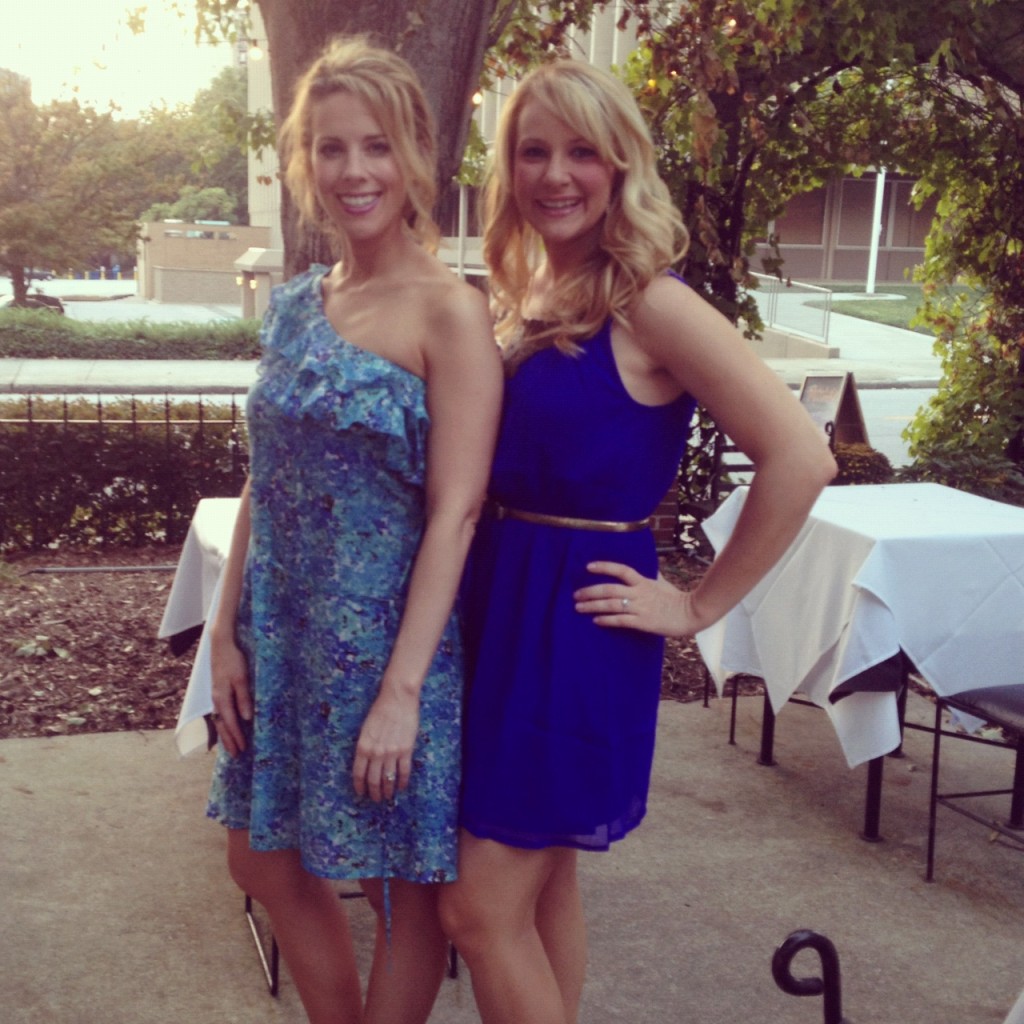 This is me & the bride to be. She is going to be such a gorgeous bride. That is definitely not the question. The issue at hand are the wedding centerpieces. Meg asked me to come up with a few options for her. Every day this week, I'm posting a different centerpiece. I'd love your input. Let me know which one you like the best & you think Meg should choose.
If you want to see the first option, click here.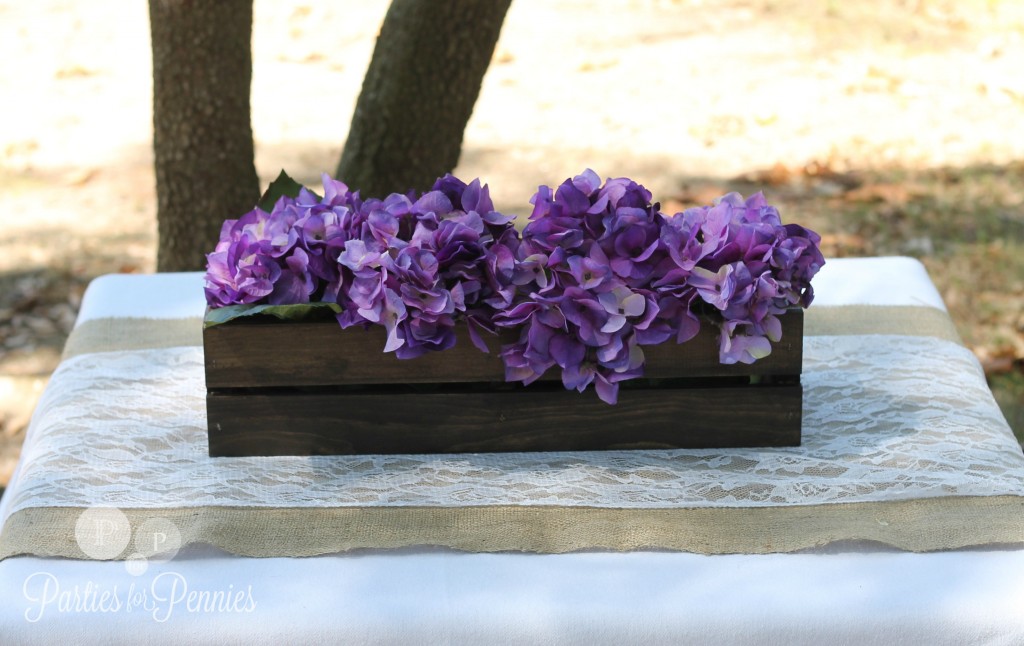 The first centerpiece had more of an elegant modern feel to it. This centerpiece definitely has the rustic & feminine feel. The crate was an unfinished CD box that I stained a dark walnut. The purple hydrangeas aren't real. But hydrangeas are a little ornery as far as when they're in season & the care it takes to keep them looking good.
BTW…I don't think I mentioned this before…I'm not a flower arranger. I've never taken any classes & youtube videos don't count. ;p Please forgive me if I go against any cardinal flower arranging rule this week. And feel free to correct me. ;p
I think I have most everything checked off on this one: burlap, lace, rustic, purple…but not a lot of green. How about adding these?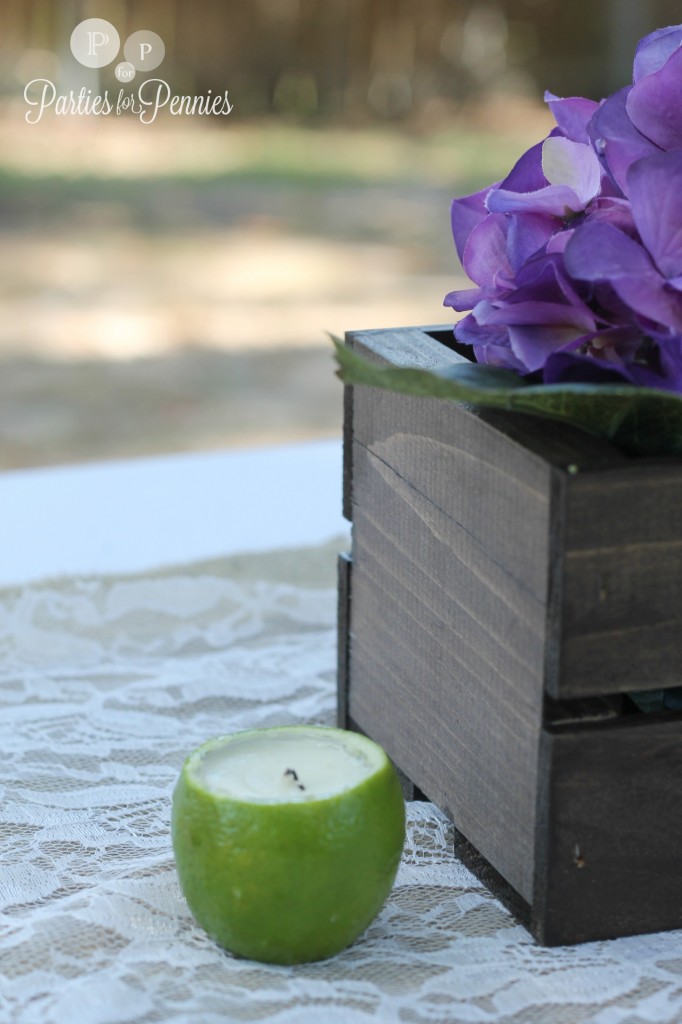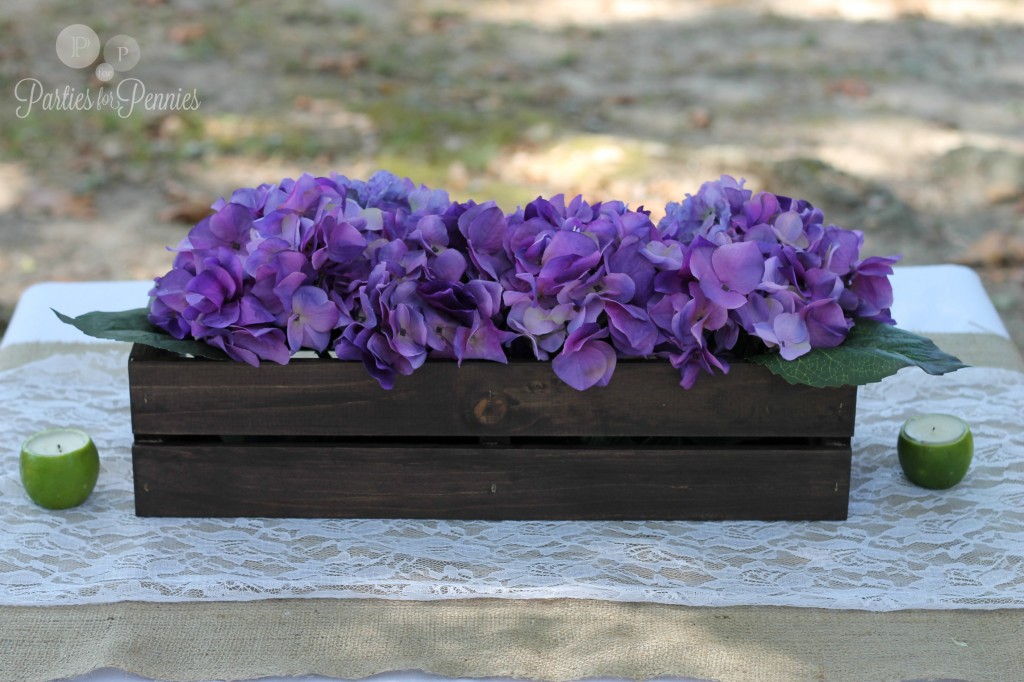 Do you think the limes are the finishing touches? Definitely adds a splash of green. A couple other things to add to this centerpiece would be – two candlesticks with taper candles on either side of the crate…or I could put the taper candles in the limes. That would add some height. I could also do one candle in the middle of the crate. Lots of options to think about.
Here's how the $$$ breaks down: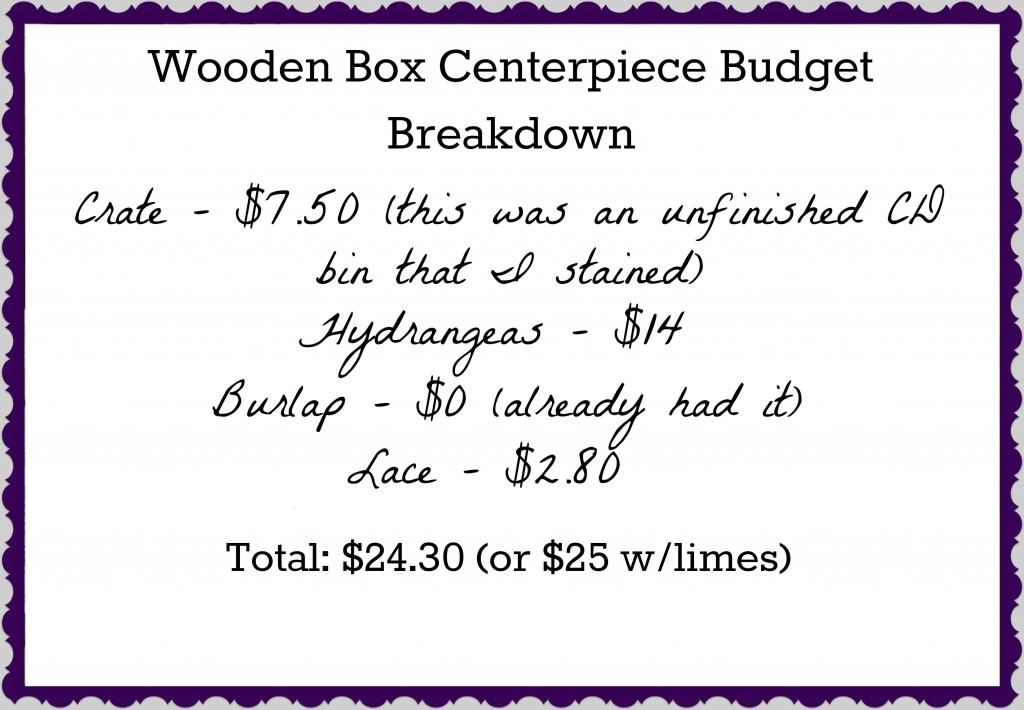 Still under the $40-$221 average price per wedding centerpiece. What do you think? Any additions you'd make to this centerpiece? There's still 3 more to go. I'll post #3 tomorrow!
p.s. You can now LIKE Parties for Pennies on facebook! Click here.