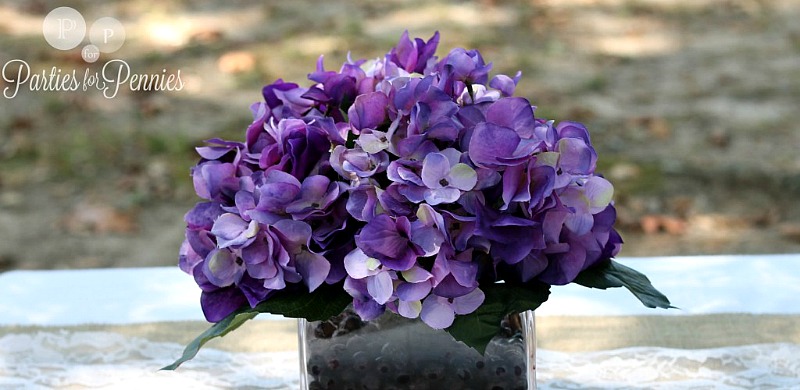 26 Sep

Wedding Centerpiece #3

Hey Party Peeps!

Are you ready to resume wedding week here on Parties for Pennies?

If you're just joining, my sister is getting married & asked me to help her with her centerpieces. I decided to come up with five options & post them here on the blog so you can weigh-in.

To see the first two centerpieces click here & here.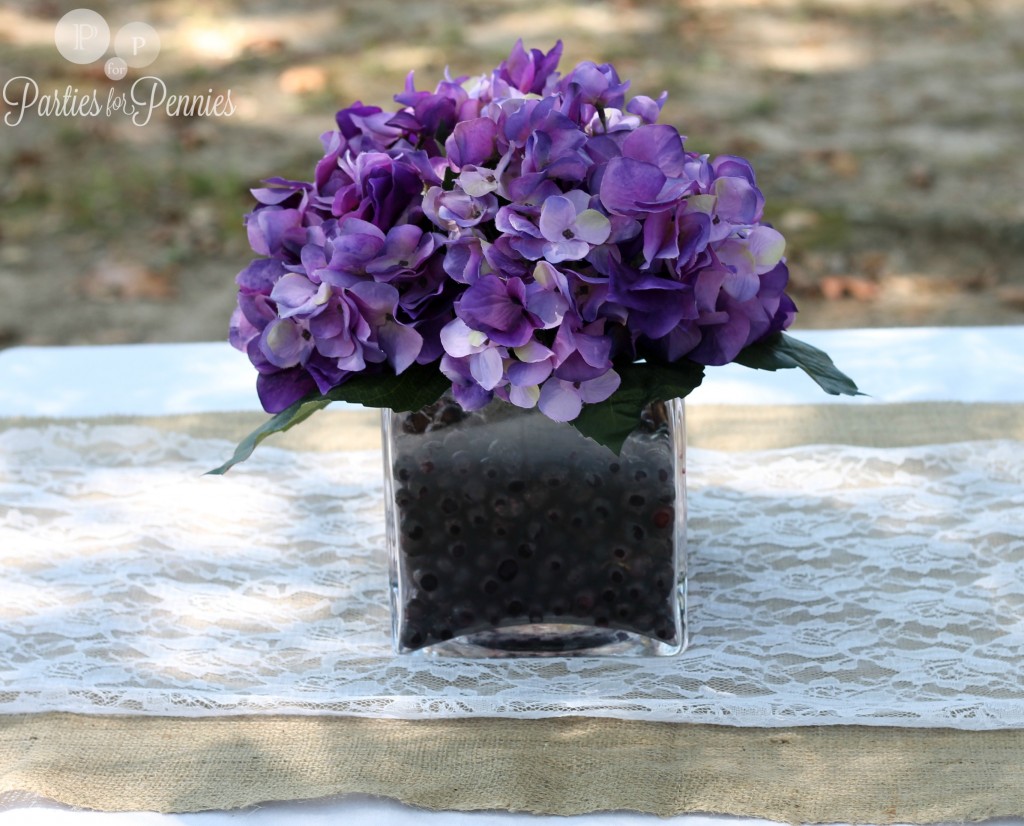 I was trying something different with this centerpiece. I used the burlap & lace runner (like Meg wanted), filled the vase with frozen blueberries & added the purple hydrangeas.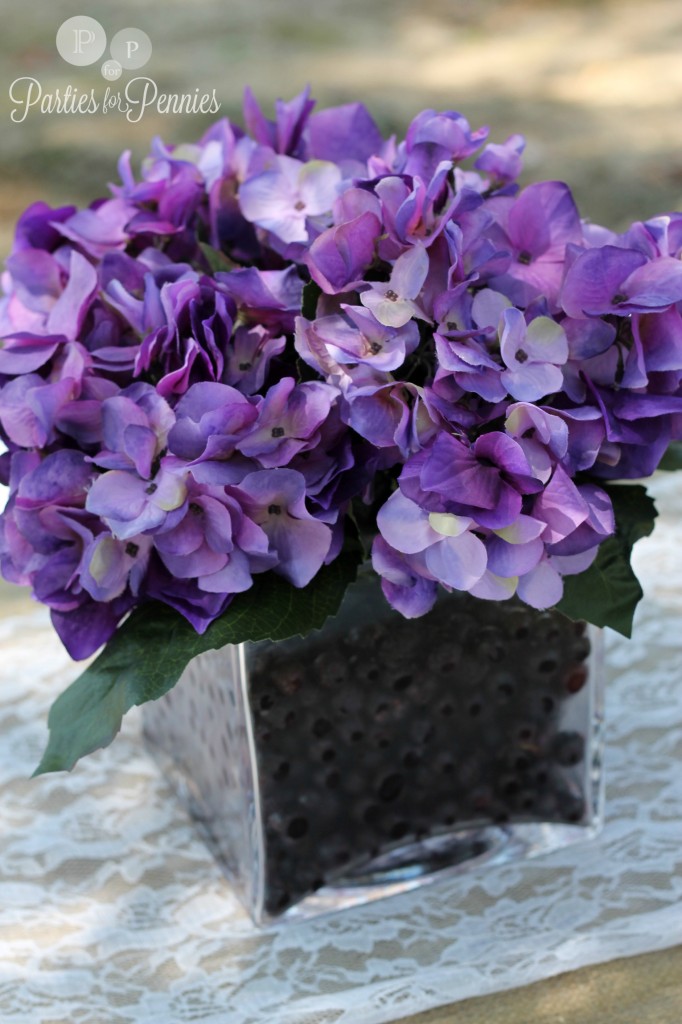 The issue with using blueberries is they're messy & once they defrost it could just look like purple mush. Eww…
I decided to give the limes a try too…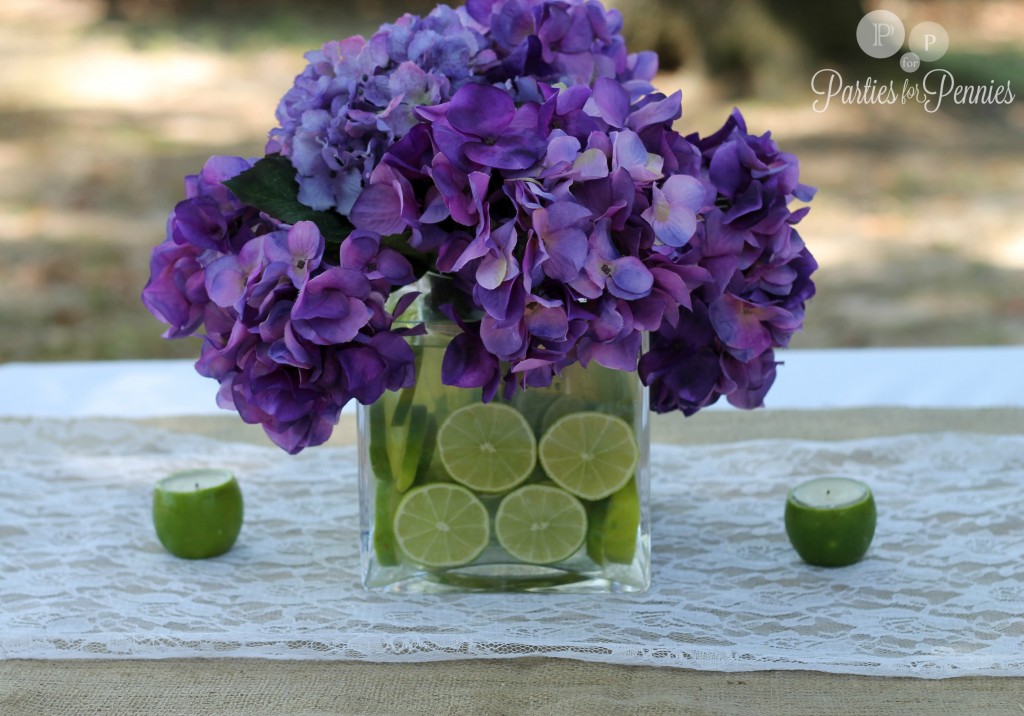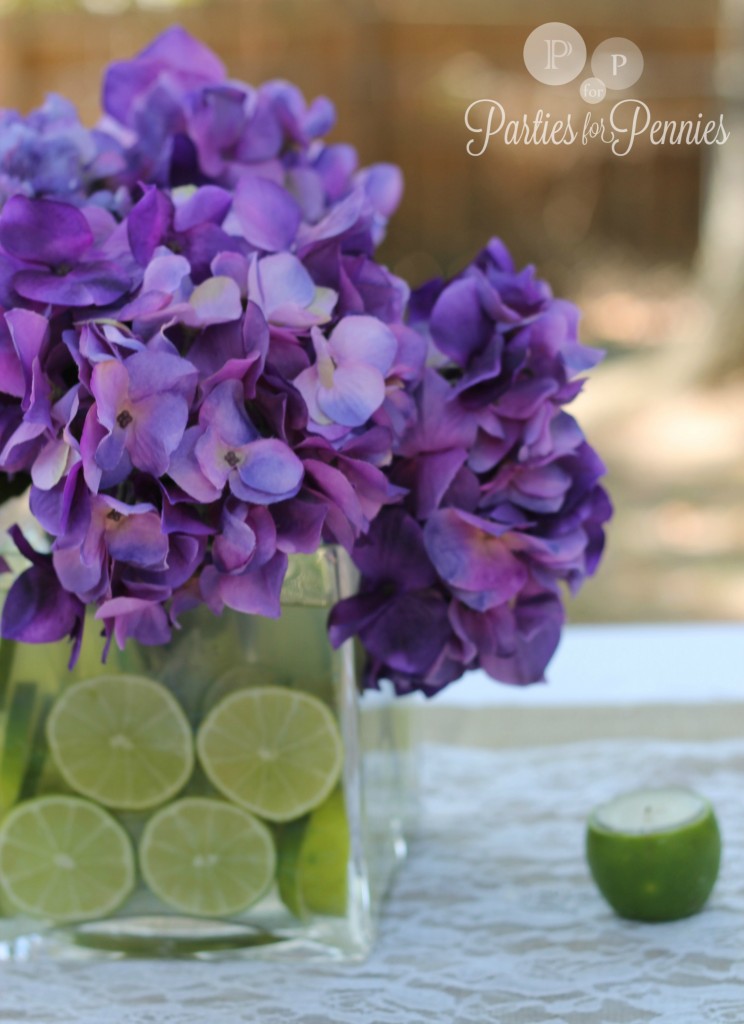 Where did these fall in the budget?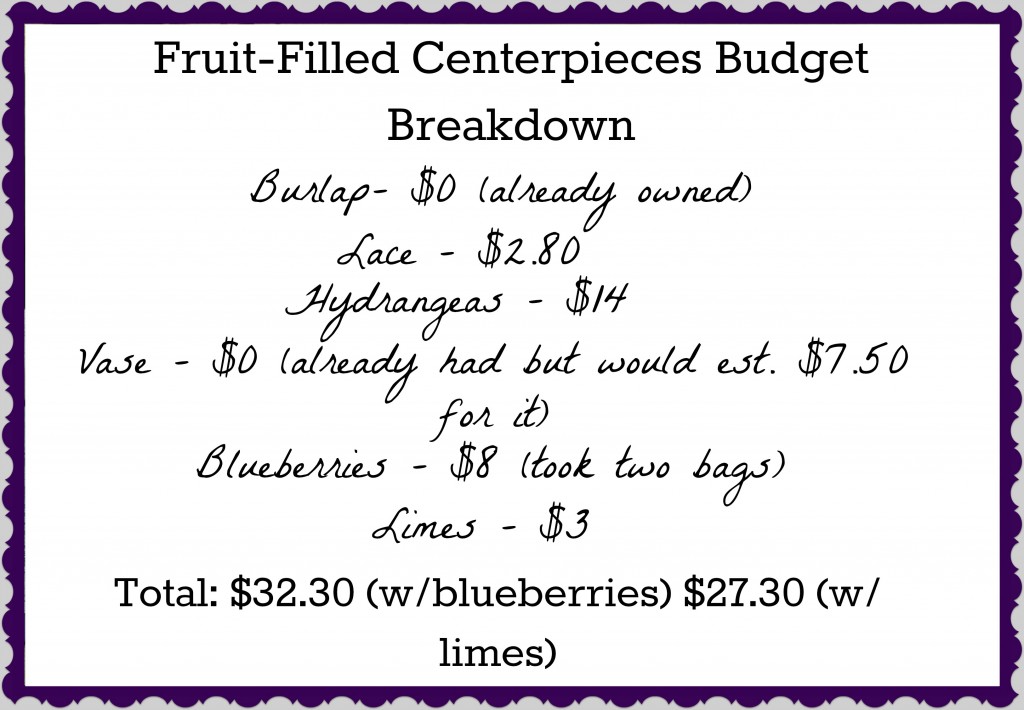 Still under the $40-$221 average for wedding centerpieces but a little higher than the other two.
What are your thoughts? There's still several more to go.
p.s. You can now LIKE Parties for Pennies on facebook! Click here.