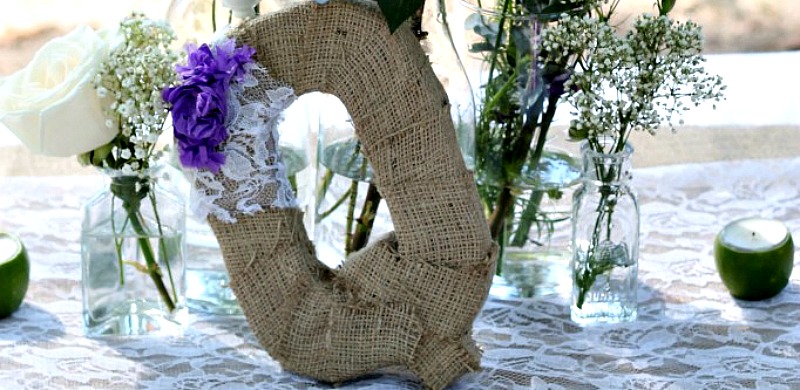 27 Sep

Wedding Centerpiece #4

Hey party people!

You may be so tired of seeing wedding centerpieces after this week! :p

Just in case you need to be filled in…my sister is getting married & I came up with several different options for the reception centerpieces. I'd love your input. I'll combine them all at the end so you can see them all together.

To see the first three centerpieces click here, here & here. And now for #4…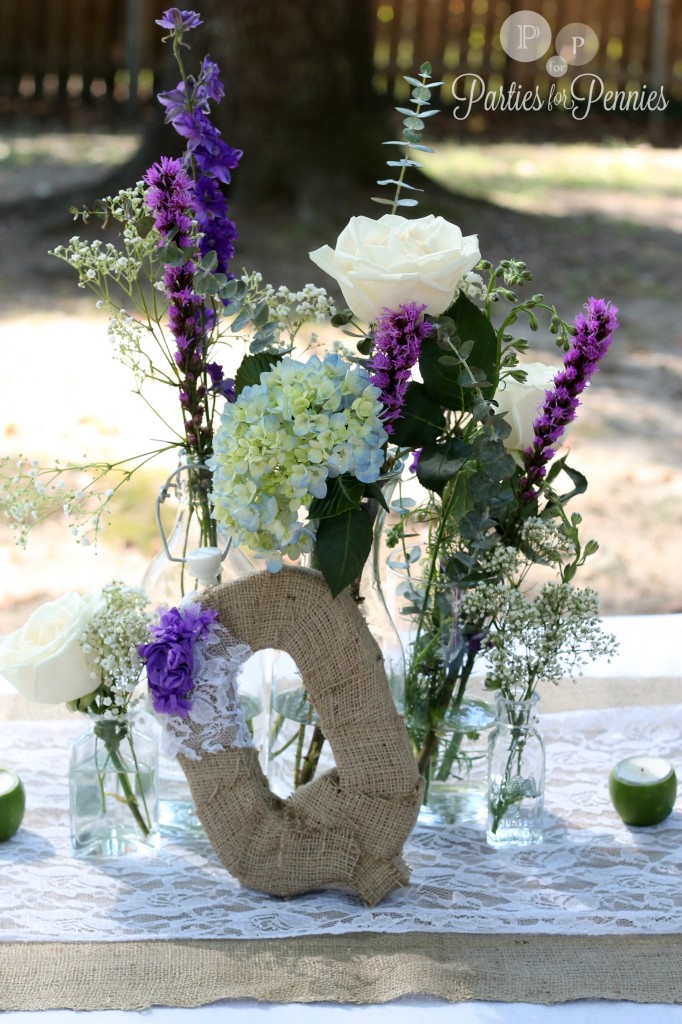 This is definitely pretty simple. I just collected different sized bottles from my house & separated a store-bought bouquet among them. The "Q" is a cardboard letter I got from JoAnns. I covered it in burlap & added some lace & tissue paper purple flowers. Oh yeah…and the reason for the "Q" is because Meg's last name will be Quick. 🙂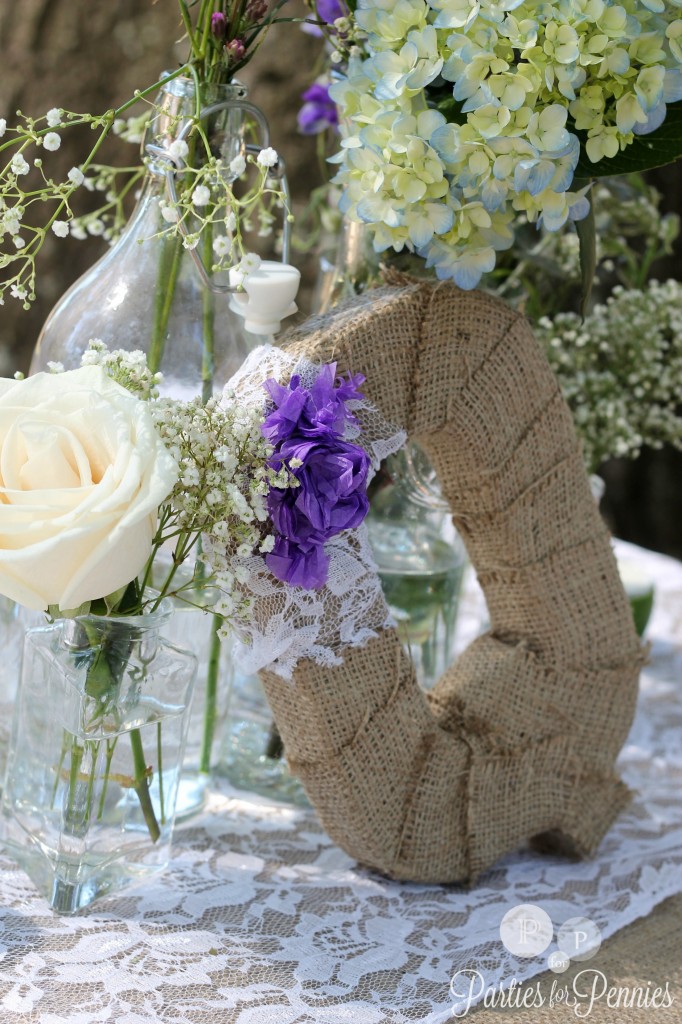 I also snapped a picture without the "Q" just to see how it'd look.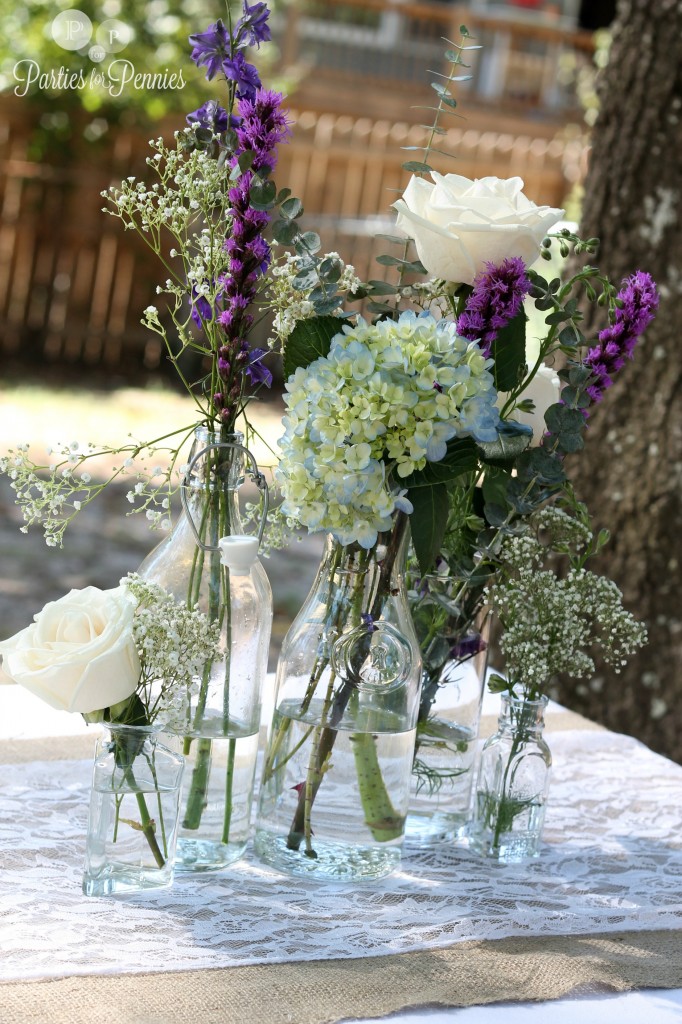 The budget breakdown for this one may be a little off. I'm sure over the next few months, I could collect some more bottles & camp out at Goodwill but all of these I had around the house. I'm not sure exactly how much it will cost for the glass vases/bottles if we ended up going with this option. Just thought I'd give full disclosure. ;p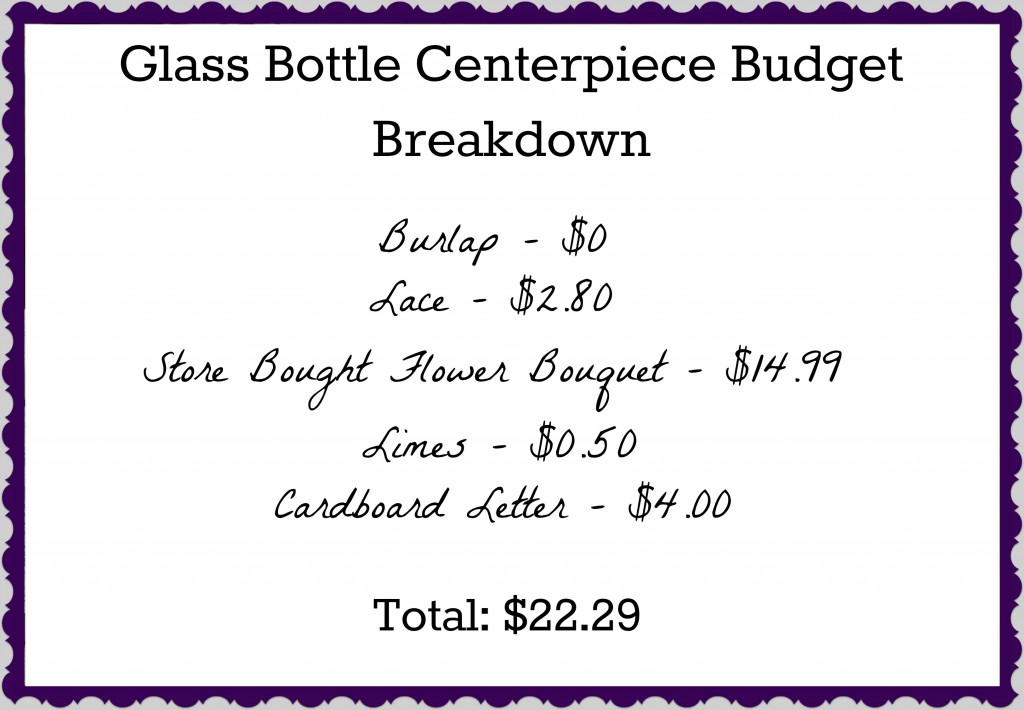 Overall this centerpiece definitely makes the budget do a happy dance! :p
One more post to go to complete the wedding centerpiece extravaganza! Let me know what you think.
p.s. You can now LIKE Parties for Pennies on facebook! Click here.