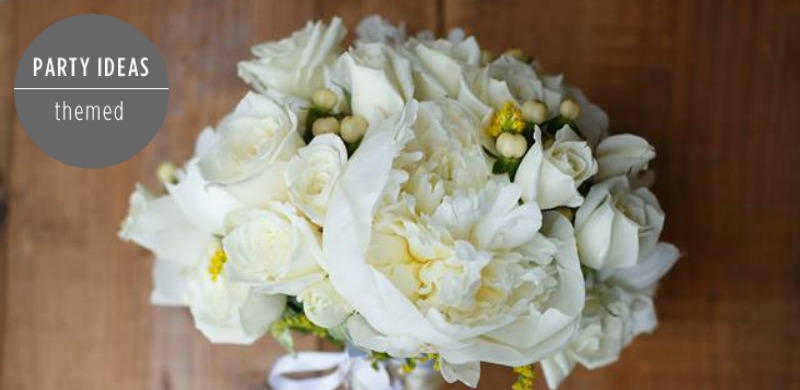 26 Jan

15 Wedding Ideas that are Budget-Friendly

Hey there party people!

We are in the midst of engagement season, so if you know of someone getting married, give em' a shout and tell them to read this post! It is jam-packed with ideas, tips, and resources that will help them plan the perfect wedding (that's budget-friendly, too). From inspiration to diy, here are 15 WEDDING IDEAS that are Budget-Friendly too!
1| BEST Wedding Planning Apps – First thing's first – you gotta have a way to keep everything organized. There are a million decisions to be made and deadlines to meet. Thankfully, technology has given us a plethora of ways to keep on top of it all. Here are the best wedding planning apps to help you do just that.
2| Ways to SAVE MONEY when planning a wedding!
My husband and I got married in Hawaii, then had a backyard wedding reception afterward. Our backyard reception cost less than $5,000 and our Kauai wedding was just $1,000 (that included a photographer). You, too, can plan a beautiful wedding for way less. Check out these helpful tips, then click on the link for more details.
3| Indian/Jewel-Toned Wedding Inspiration –
Your wedding should reflect you, your personality, and unique aspects of your relationship. That's why I love this colorful Indian-inspired wedding. Use it to inspire bright bold colors and out of the box decor.
4| Bohemian Inspired Wedding –
Wanting a more laid back approach to your wedding? Check out this Bohemian-inspired wedding – with granola trail mix as favors and feathers in the florals.
5| 70s Inspired Wedding Inspiration –
Disco balls in the florals, 70s hit songs as table numbers, a froyo bar, and more! Tons of unique ideas packed in this 70s Inspired Wedding!
6| Tips for Choosing your Wedding Cake –
Everything you NEED to know before you go to that cake tasting!
7| What you need to know BEFORE you choose Wedding Flowers!
The best tips and trends that you need to know BEFORE you pick out your wedding florals.
I did the centerpieces for my sister's wedding and they cost around $20/each! I came up with several designs that are budget-friendly and simple. Check out the ideas to help you save some dough.
9| More DIY Floral Centerpiece Ideas –
If you still need some more floral inspo…check out these ideas. You can do all of them yourself, which would save a ton of money on centerpieces.
10| Wedding Photography Checklist –
The worst feeling is getting your wedding pictures back and realizing you completely forgot to get a picture with you & your grandmother…or other important person or memory. Here's a great checklist to give to your photographer to make sure no photo ops are missed.
11| DIY Photo Backdrop Frame –
Wanting a photo booth at your wedding, but don't want to shell out hundreds of dollars? Make your own DIY & portable photo backdrop for under $20! There's even a video tutorial showing you how to put it together.
12| Best Price for Bulk Candy –
Wanting to give out candy as favors or have a candy buffet? Check out this post to find out where the best place to buy bulk candy is to save some money.
Graphic pencils are still majorly in! Create a fun & personalized wedding favor that's super budget-friendly!
14| DIY Matchbox Book Pages Wedding Favor –
I made these as favors for our backyard wedding and they were a huge hit. Each cost just pennies to create.
15| Purple & Green Wedding Inspiration –
This is one of my most favorite weddings – because it was my sisters! So many fun, budget-friendly touches that turned out great.
Hope this inspired you in your wedding planning, or at least brought up some fun wedding memories! It will be 5 years this summer that I married the man of my dreams in Kauai, Hawaii. Can't believe how time has flown. About time to travel back there, I think! 🙂
Wedding planning can be so stressful. I get you. It's crazy sometimes. Just plan as much as you can, then forget about everything the weekend of your wedding. Try and savor every moment…and, of course, always Party On!