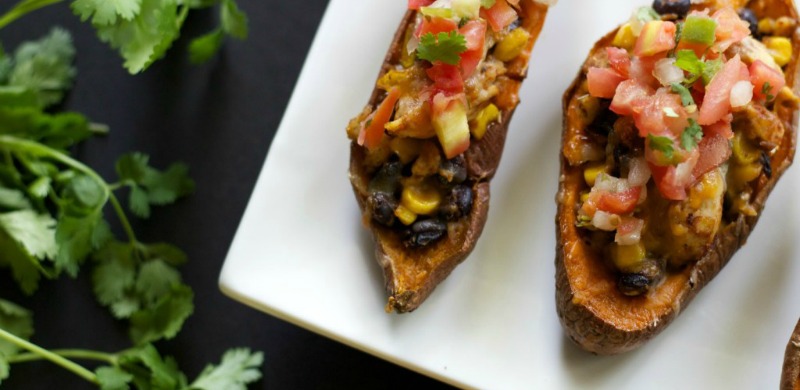 30 Dec

20 Budget-Friendly Appetizers

Hey party people!

If you're like me, I sometimes get into an appetizer rut. I always want to make something fun and different, but I get stuck sometimes. If you need some inspiration, here are are 20 Budget-Friendly Appetizers!

1| Healthy Spinach Artichoke Mushroom Appetizer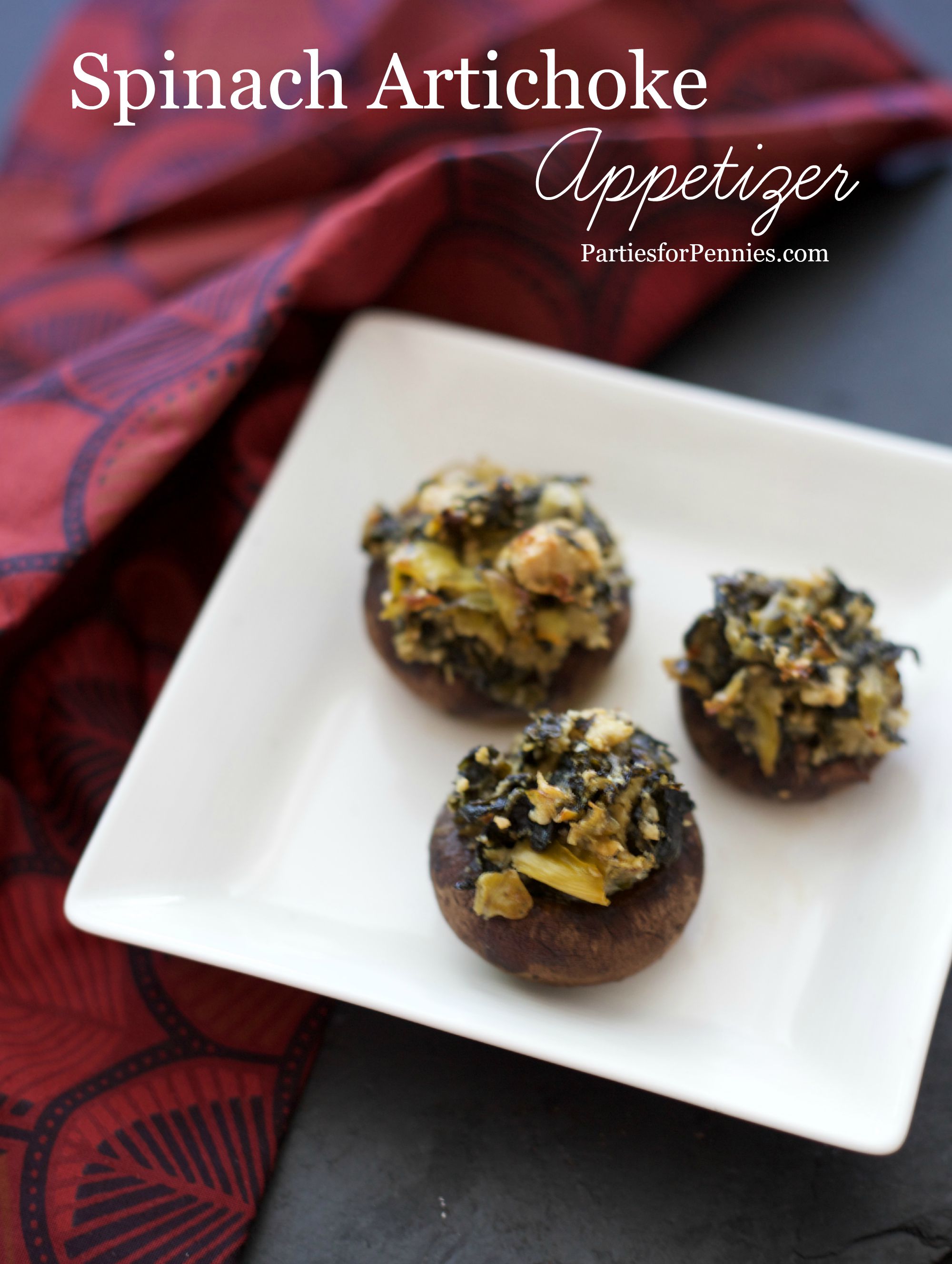 These appetizers are soo delicious and totally guilt-free! Vegan and dairy-free.
2| Mexican Chicken Sweet Potato Skin Appetizers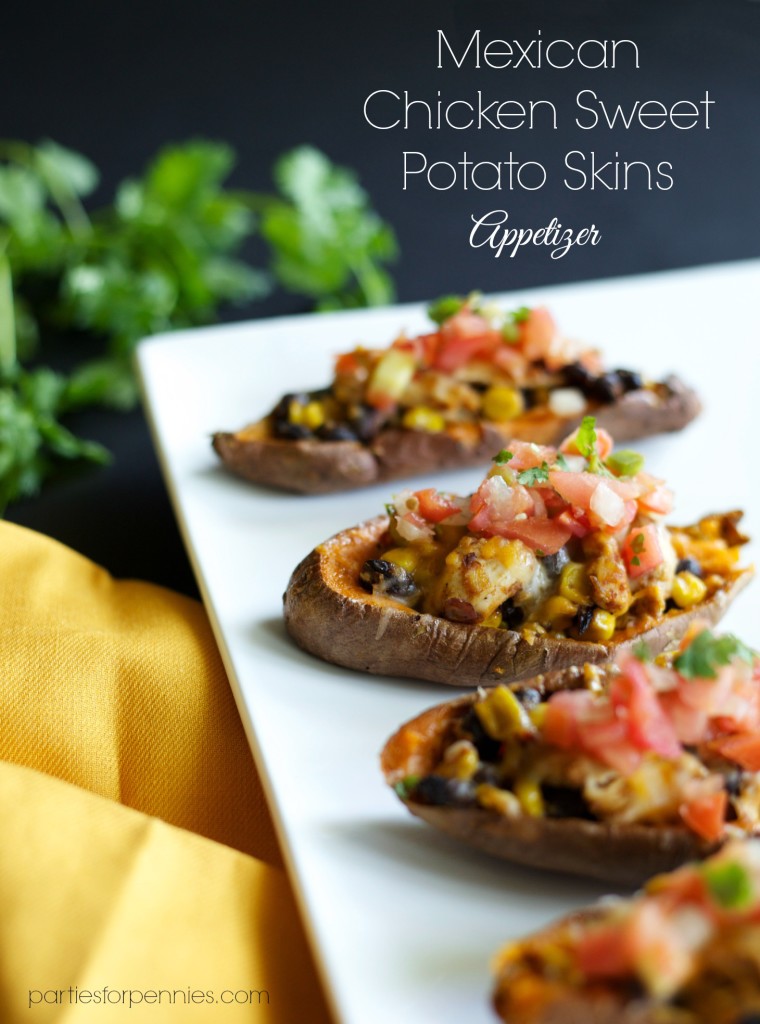 Another healthy appetizer that is perfect for those that are gluten-free. These actually are almost filling enough for a main entree.
3| Grilled Cheese Sriracha Appetizer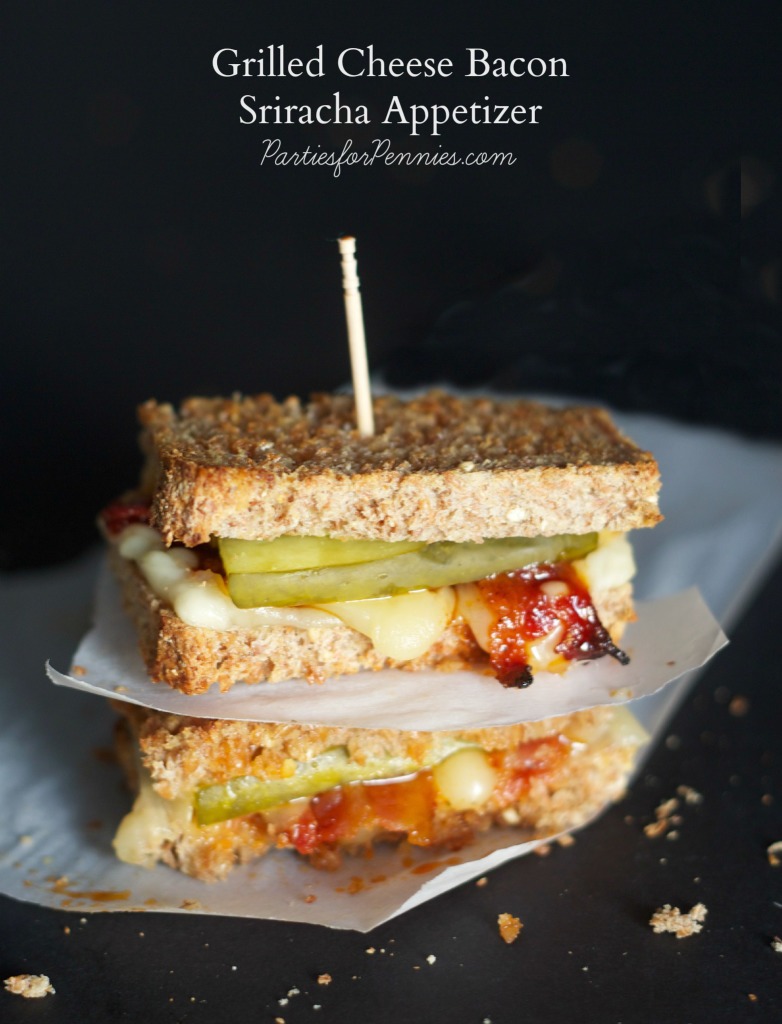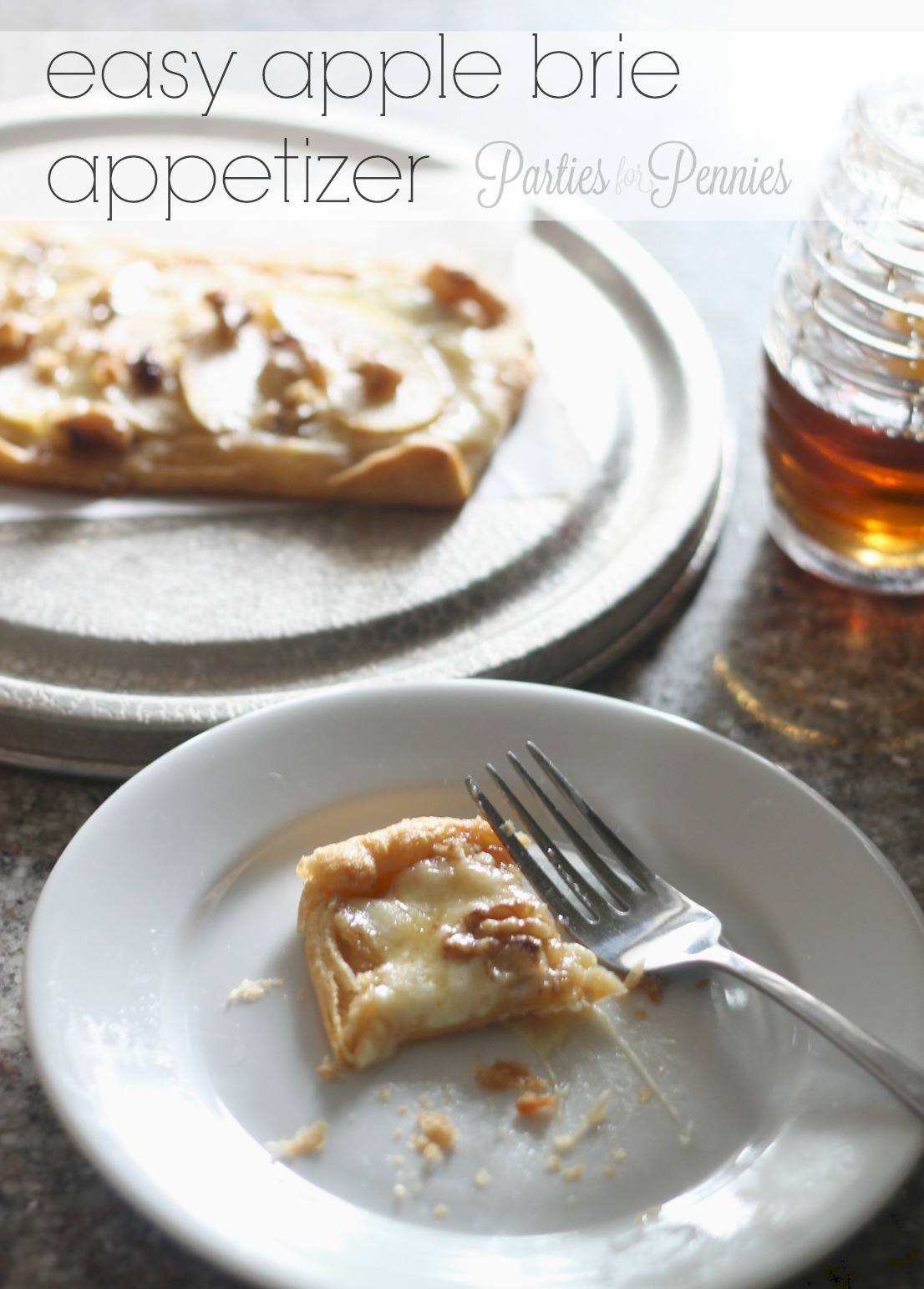 Let's be honest…how can you go wrong with brie? Add some apples, honey, walnuts, and pastry…Boom. Best app ever. It really is melt in your mouth amazing.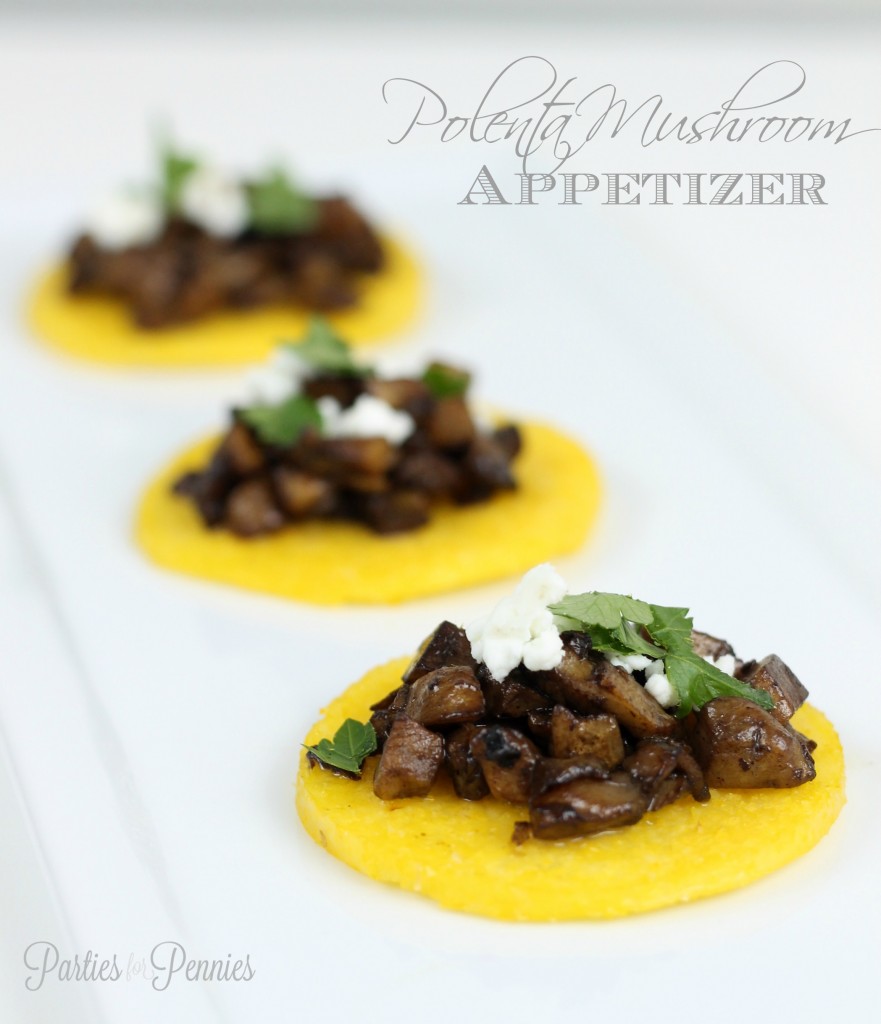 This is a really delicious and beautiful appetizer that's gluten free and healthy!
6| Roasted Chickpeas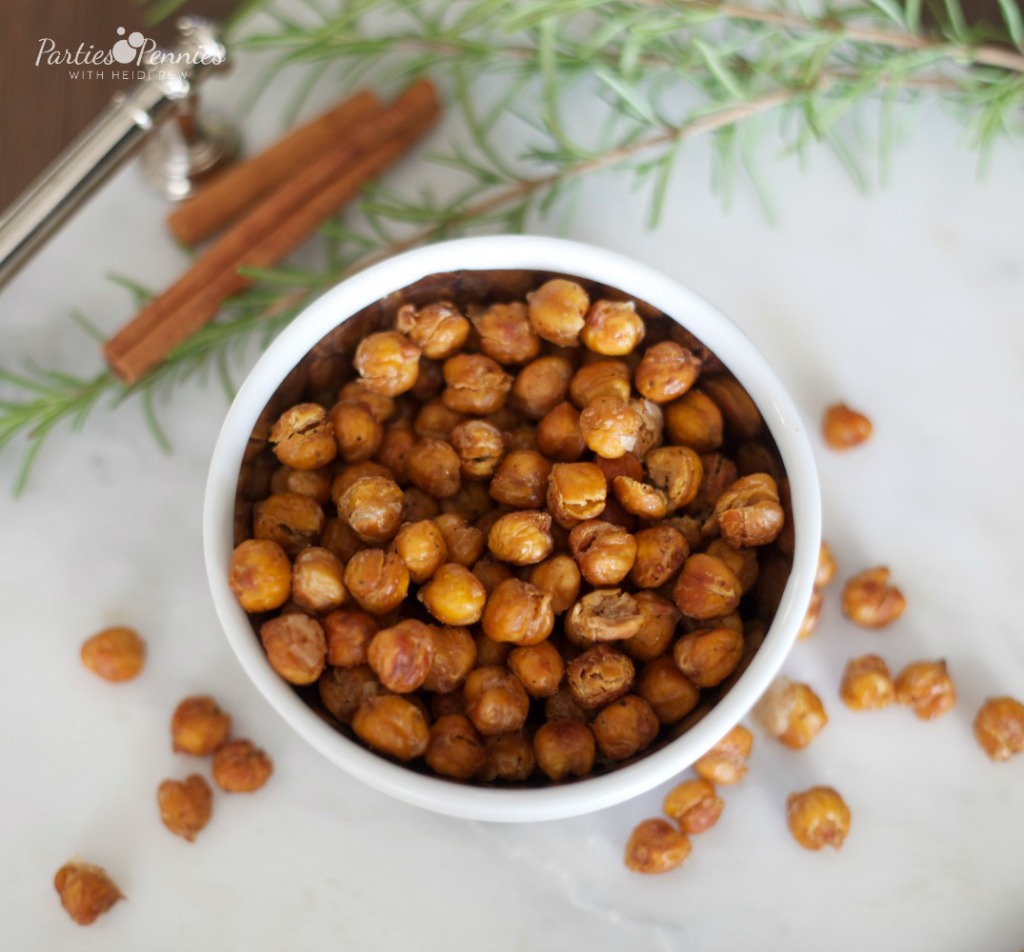 For a little over $1, you can make roasted chickpeas to serve as a light appetizer. They're perfect when guests just need a little something to tie them over until dinner. Super easy to make and they're healthy!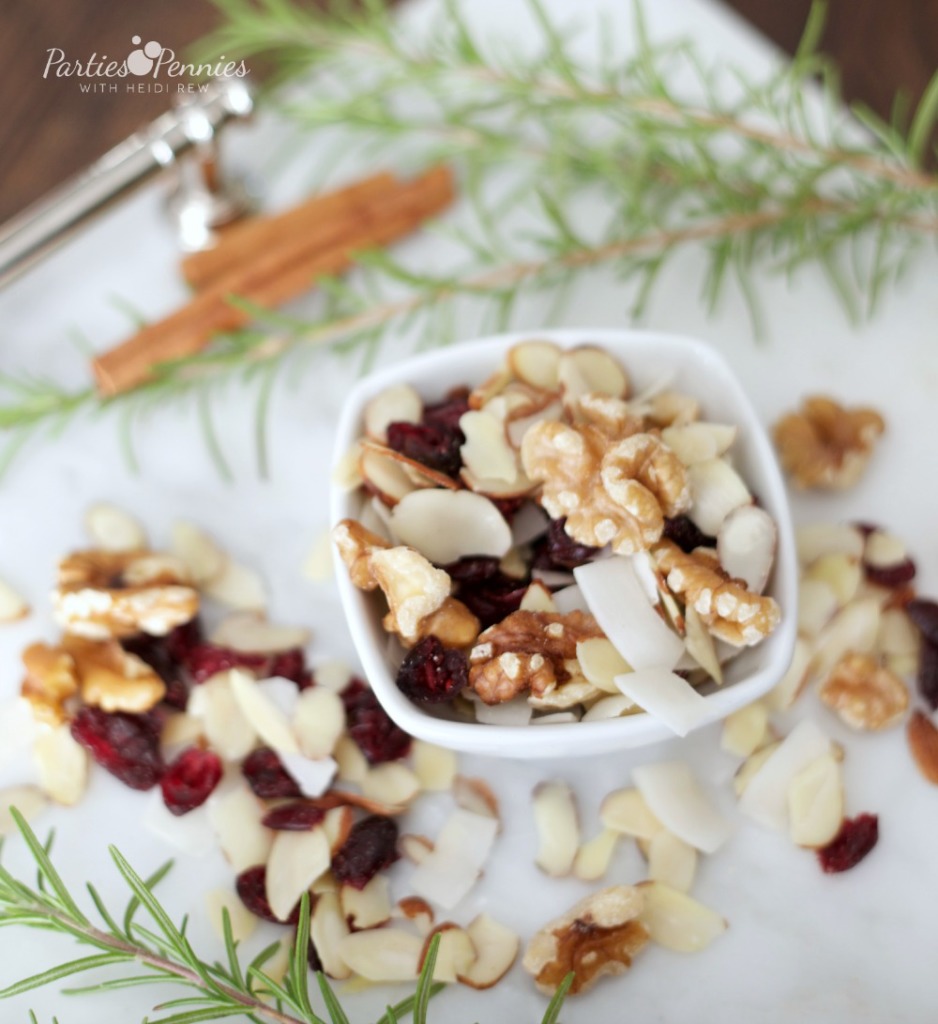 I know. You're probably thinking…trail mix as an appetizer? Really? Absolutely. It's the perfect healthy food to keep your guests from being famished and you can really have fun with the combinations. If it's a more upscale event, add in gourmet nuts and dried fruit. If it's more casual…keep it basic. A lot of times I just use what I have in my pantry – some walnuts, almond slices, cranberries or raisins, and coconut slices. For a themed event, try adding something different. For instance, a NYE event trail mix could include some of those champagne gummy drops.
TIP: To keep this budget-friendly, stick to no more than 2 different nuts. Those can really add up. Look for what you already have that you may be able to include – Rice Chex Cereal, Granola (even granola bars you can chop up), raisins, chocolate chips, or even leftover chocolate candy from holidays.
8| Sweet Potato Chips and Greek Yogurt Dip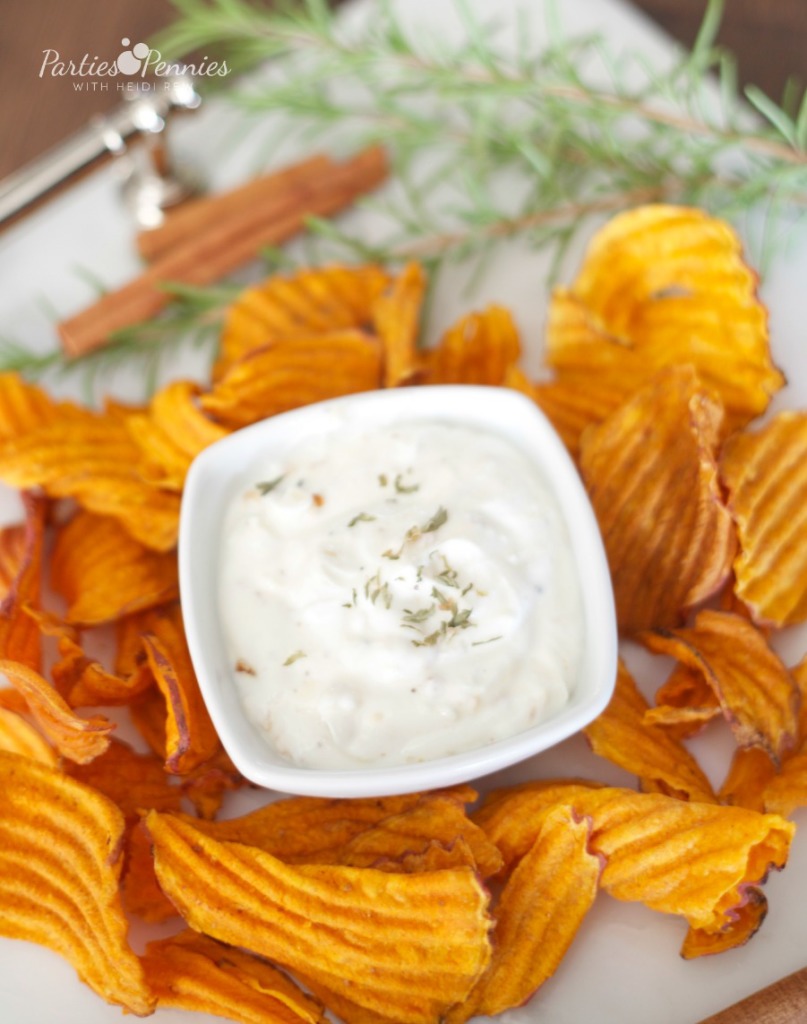 Sweet potato chips are my kryptonite. So yummy! And this one totally ups your normal chip & dip game. It takes the casual pairing to a more sophisticated spread by combining sweet potato chips and greek yogurt dip.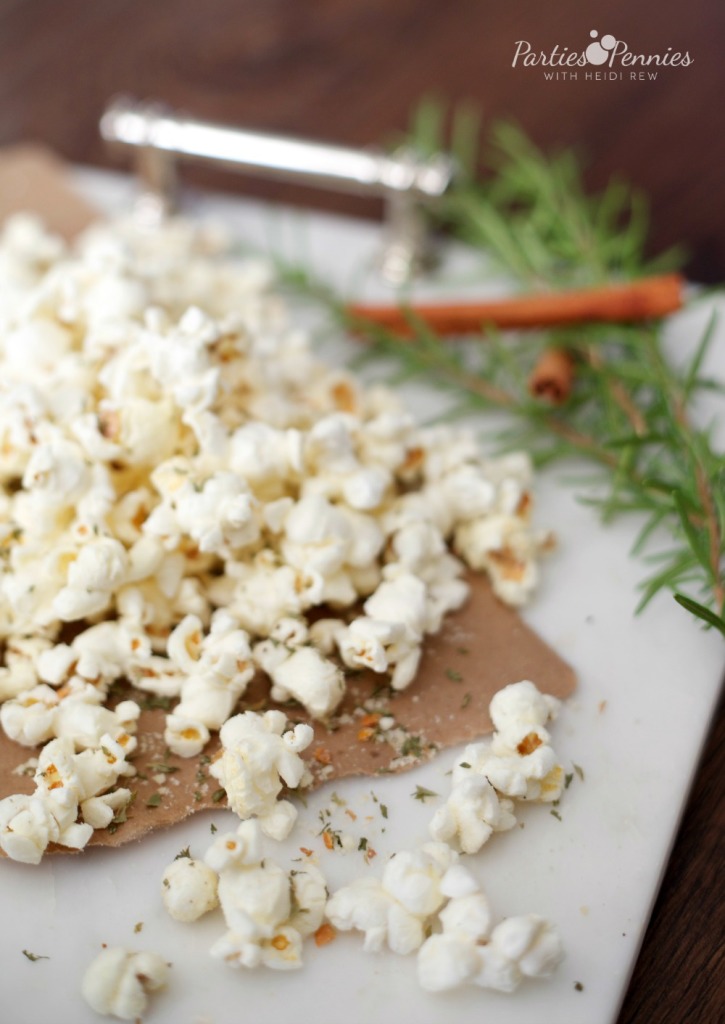 Popcorn is one of the least expensive party foods, is healthy, and covers the whole food allergy worry (gluten-free, vegan, dairy-free…). Spice it up with specialty seasonings and you've got a winner.
10| Cucumber Cups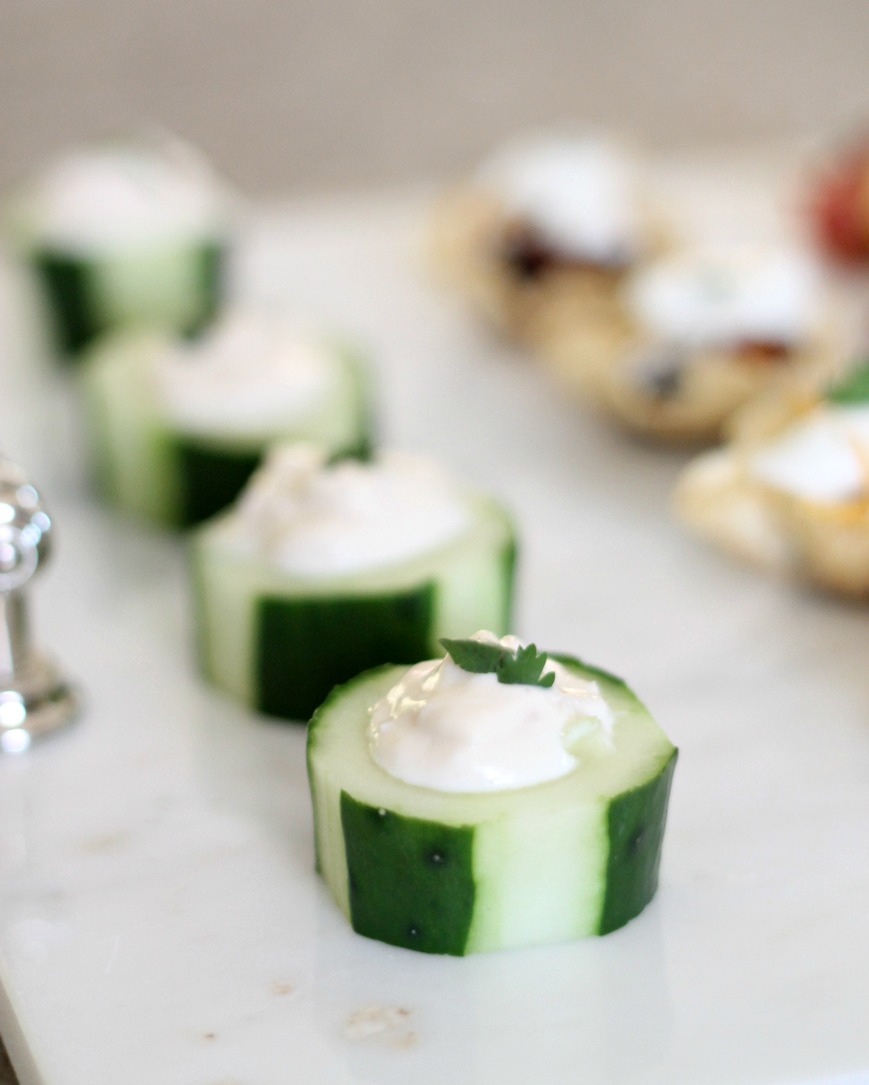 Light and refreshing appetizers, these create a beautiful display.
11| Mexican Cups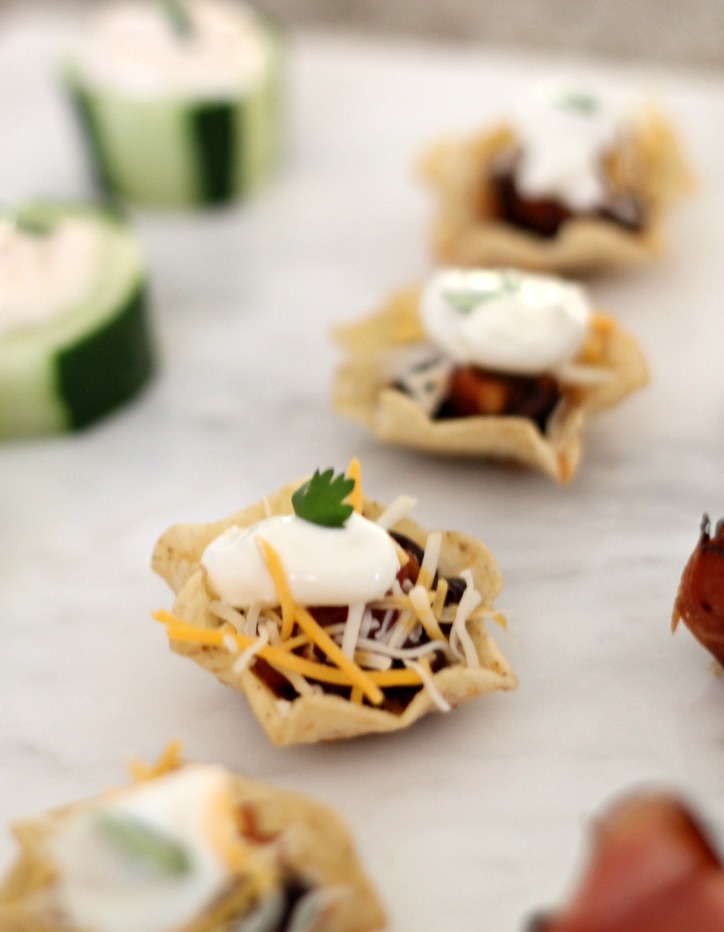 Sometimes it's all about presentation. These are so simple, but can be made to look so pretty.
A really nice blend of sweet and salty.
13| Wedge Salad Cups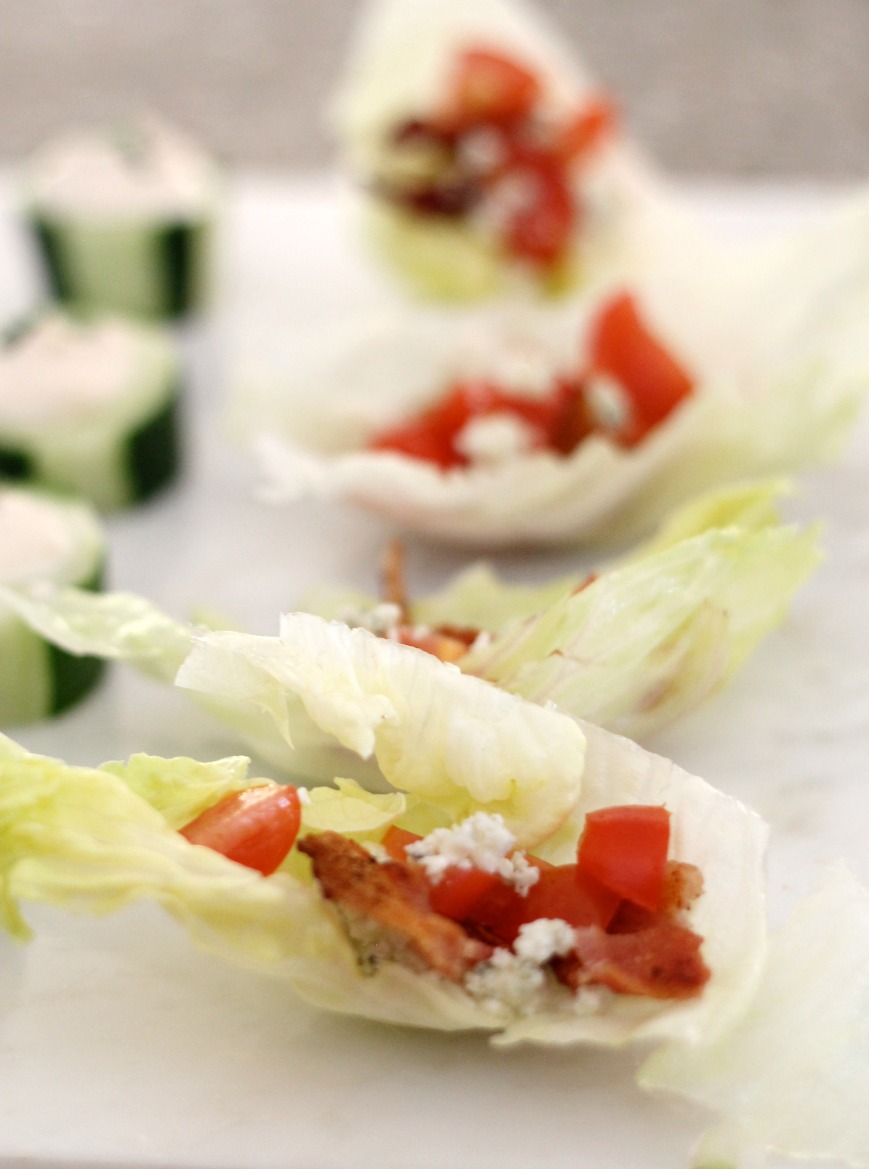 Honey, We Shrunk the Salad! (Please tell me you're not too young to remember that movie :)) This is a mini version of the popular salad.
14| Parmesan Pesto Macaroni Cups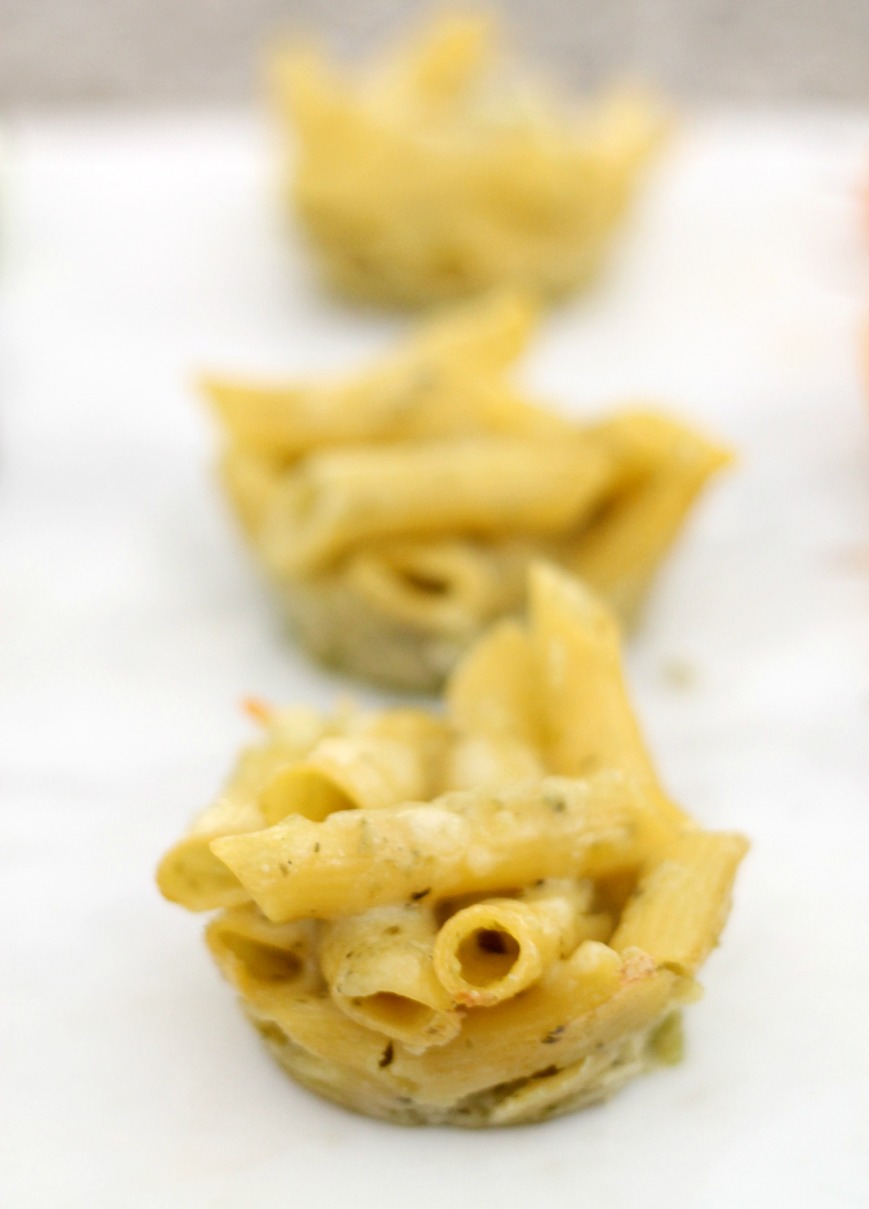 Who doesn't love mac n' cheese? Throw in some parmesan and pesto and you've got a beautiful appetizer.
15| Butternut Squash Appetizer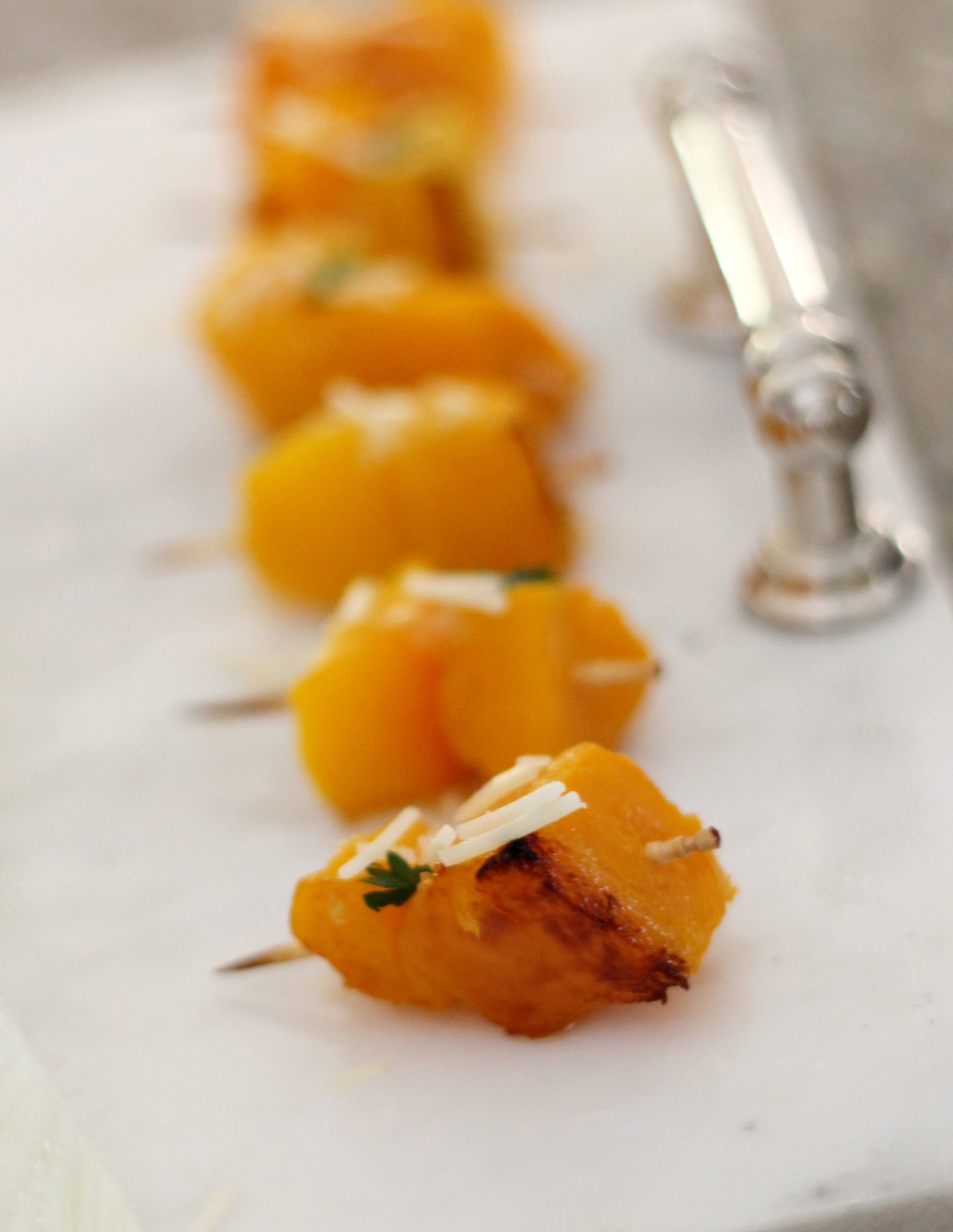 These make great Fall appetizers. Simple, budget-friendly, and delish.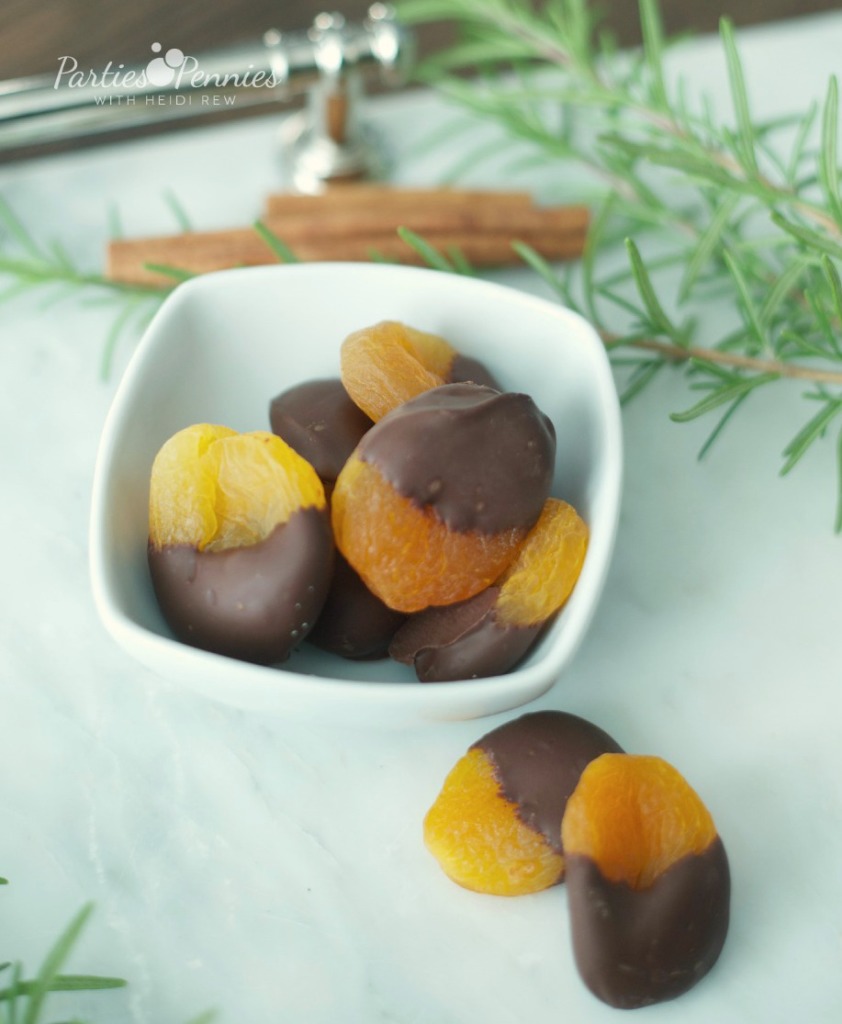 Dried fruit + dipped in dark chocolate = Decadent appetizer & maybe even dessert!
17| Crispy Cheese Ravioli with Red Pepper Pesto Sauce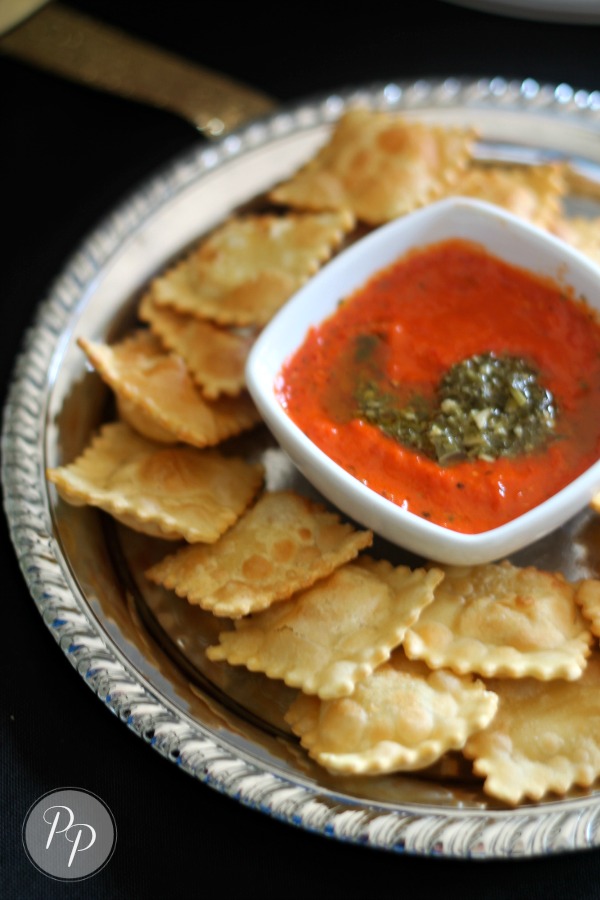 This may look fancy, but it is super easy to make!
18| Sausage and Mushroom Skewers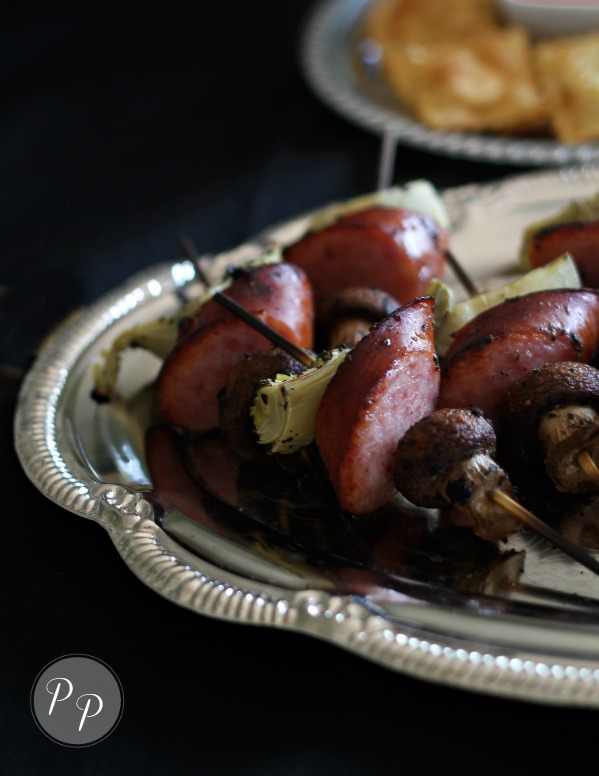 These could be my dinner. They are so delicious and filling.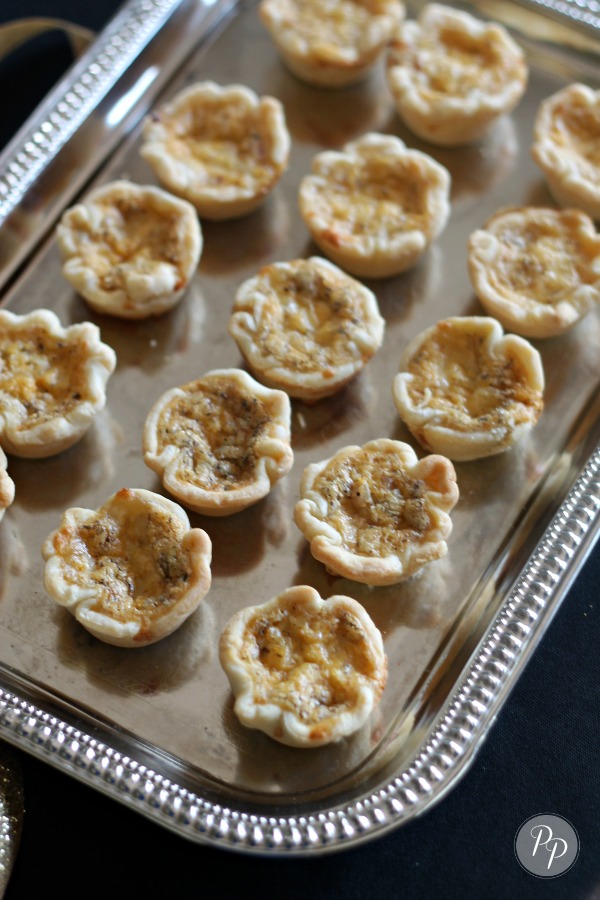 The perfect finger food!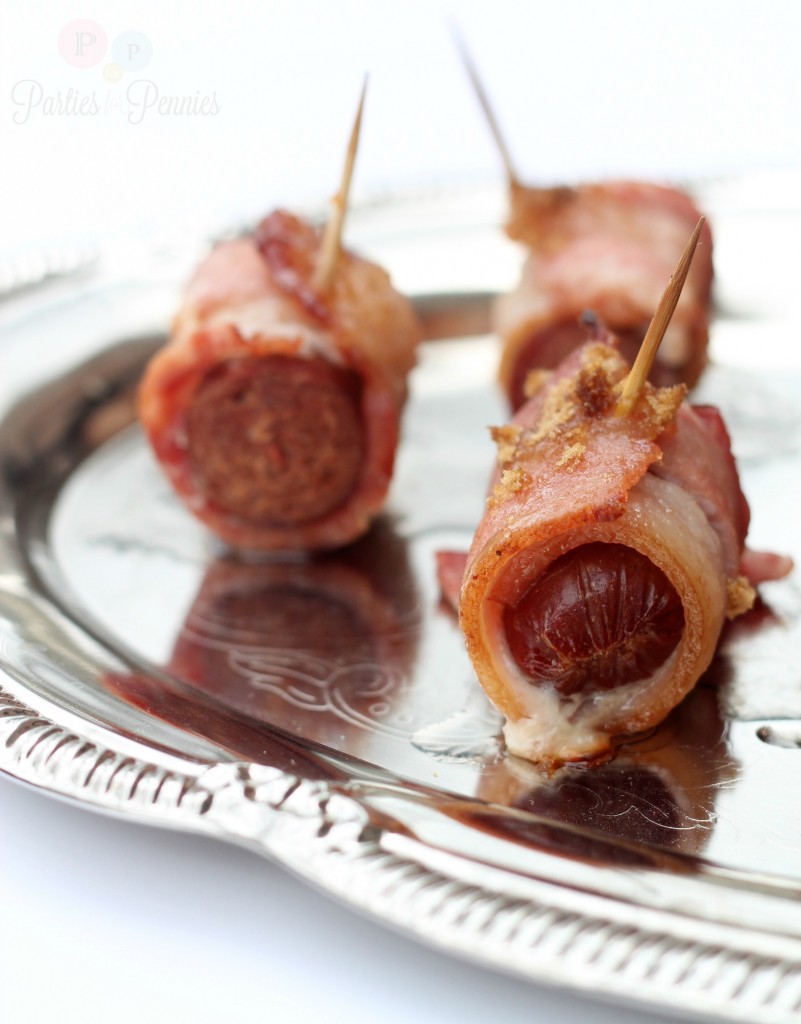 Normally these are with little smokies, but doing them with hot dogs saves a little extra money.
Hope you enjoy these appetizers! Have a very happy new year & Party On in 2016!