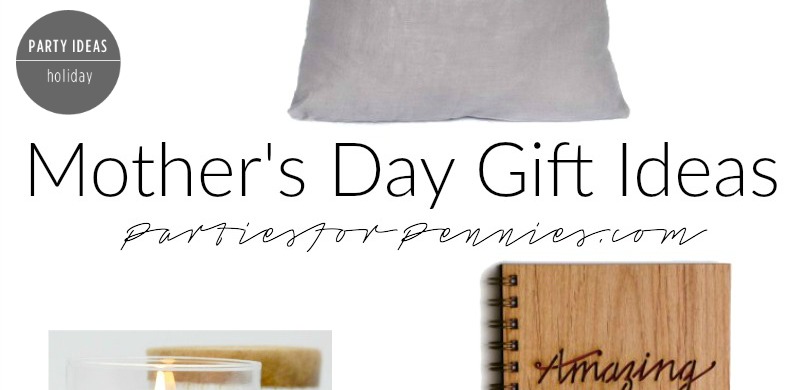 19 Apr

5 Unique Mother's Day Ideas

Hey party people!

Sure…you can do the flowers and the card…BUT if you want to really impress Mom for Mother's Day, here are 5 UNIQUE MOTHER'S DAY IDEAS!

Moms are the ones usually taking care of everyone else. Take care of her with a fun Spa day! You don't have to fork out a bunch of money for a fancy spa, though. Create your OWN! Start off by giving her this Spa Mask Invitation for a day at your DIY Spa.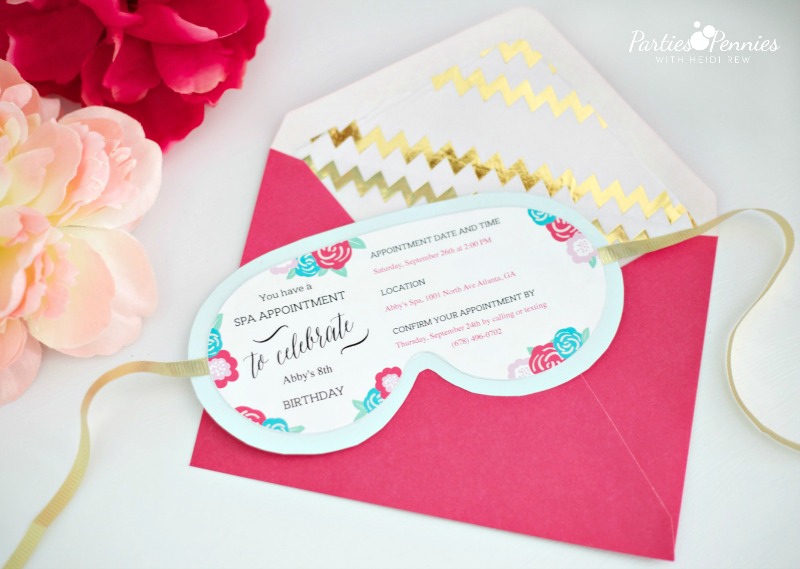 Add "YOU, MOM!" under "to celebrate." Then add in all the Spa day info on the right.
Start the day off with a frozen mimosa.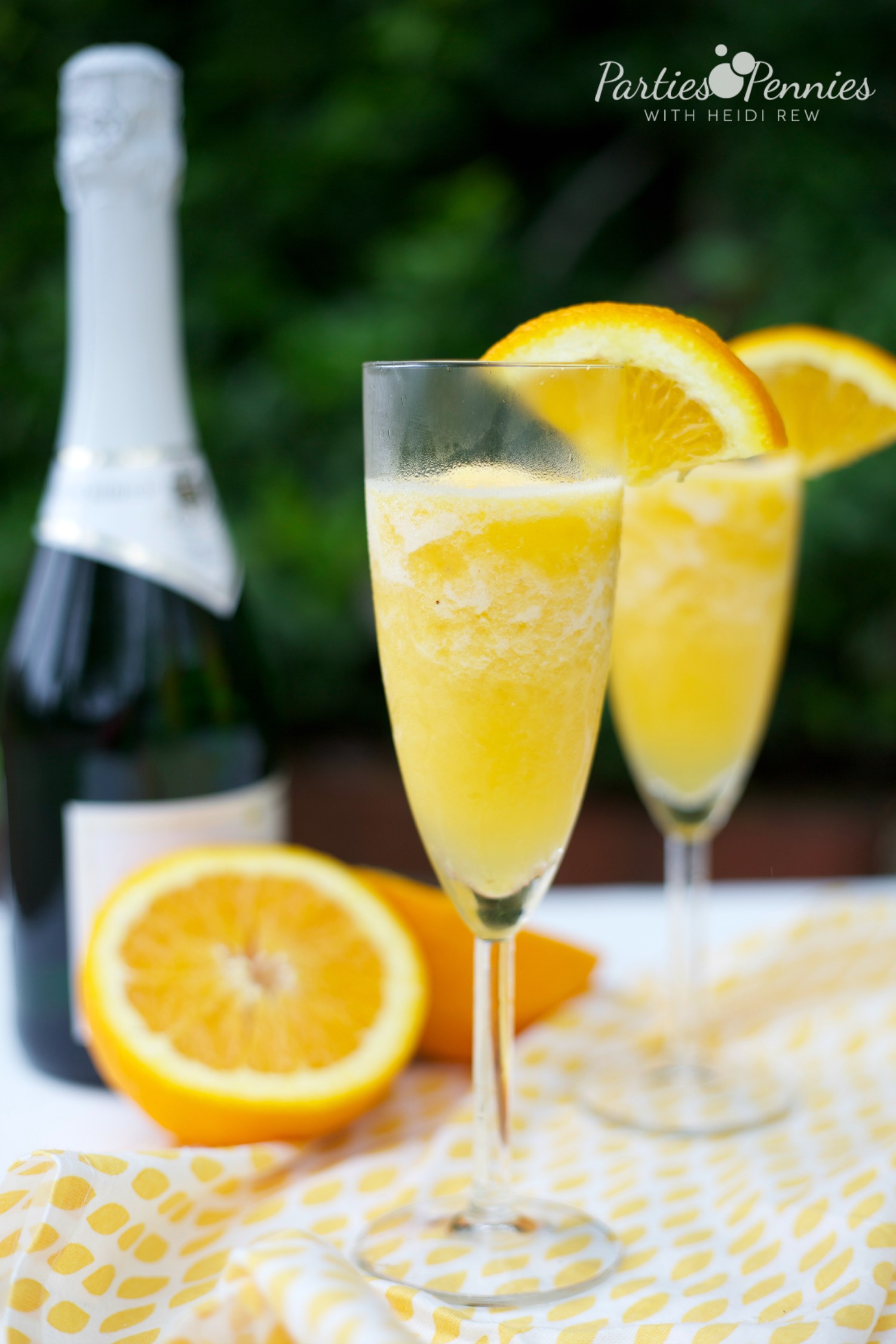 Have a robe and slippers ready for her, some soothing music, give her a massage, mani, pedi, a DIY face mask, cucumbers over her eyes, and finish up with a light lunch of deli sandwiches, fruit, and some chocolate.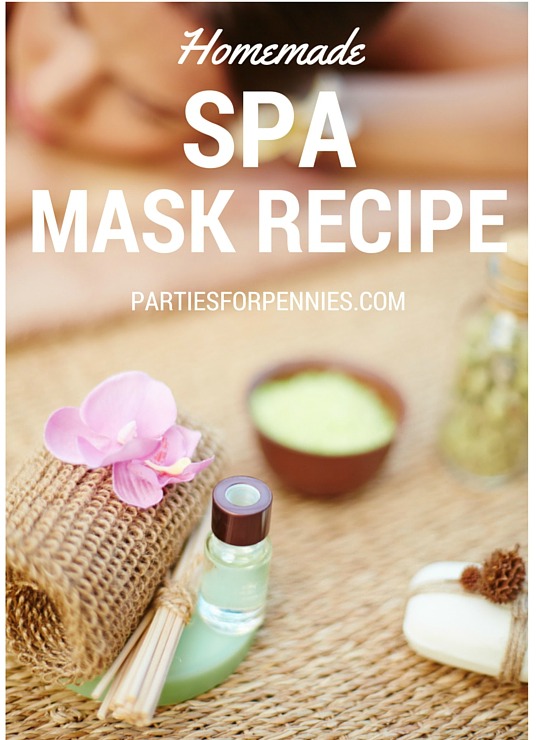 (click HERE for a DIY Spa Mask Recipe)
If you want to REALLY make it official, download my Spa Party in a PDF with the Spa Mask Invites, Spa Services Sign, Welcome Sign, Shopping List, and more!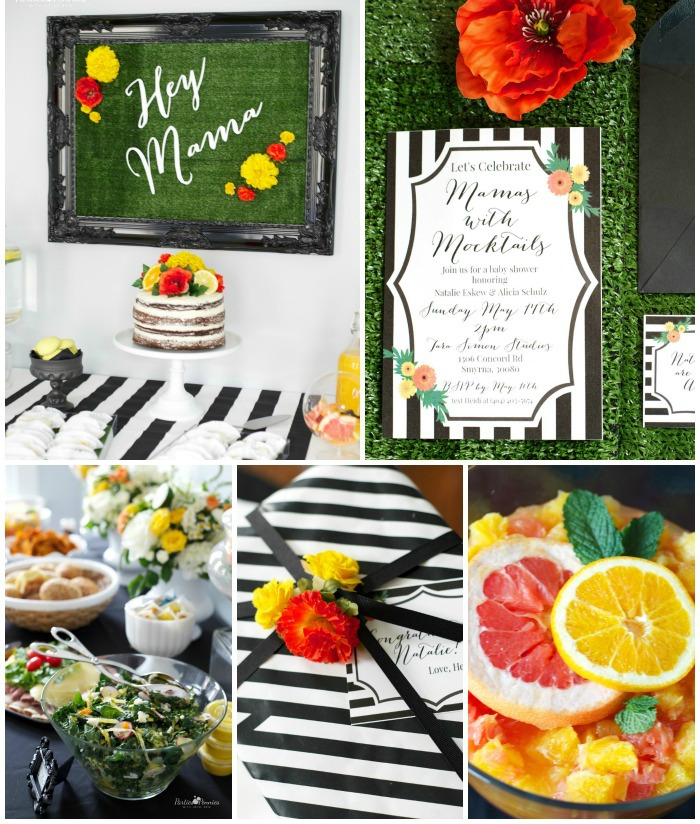 Create a beautiful black and white themed brunch with pops of citrus colors! Download the PDF with all the labels HERE. It's designed for a Baby Shower, but you can easily use this for a Mother's Day Brunch! See all the photos & ideas from the baby shower HERE.
For food, try these Healthy Frittatas…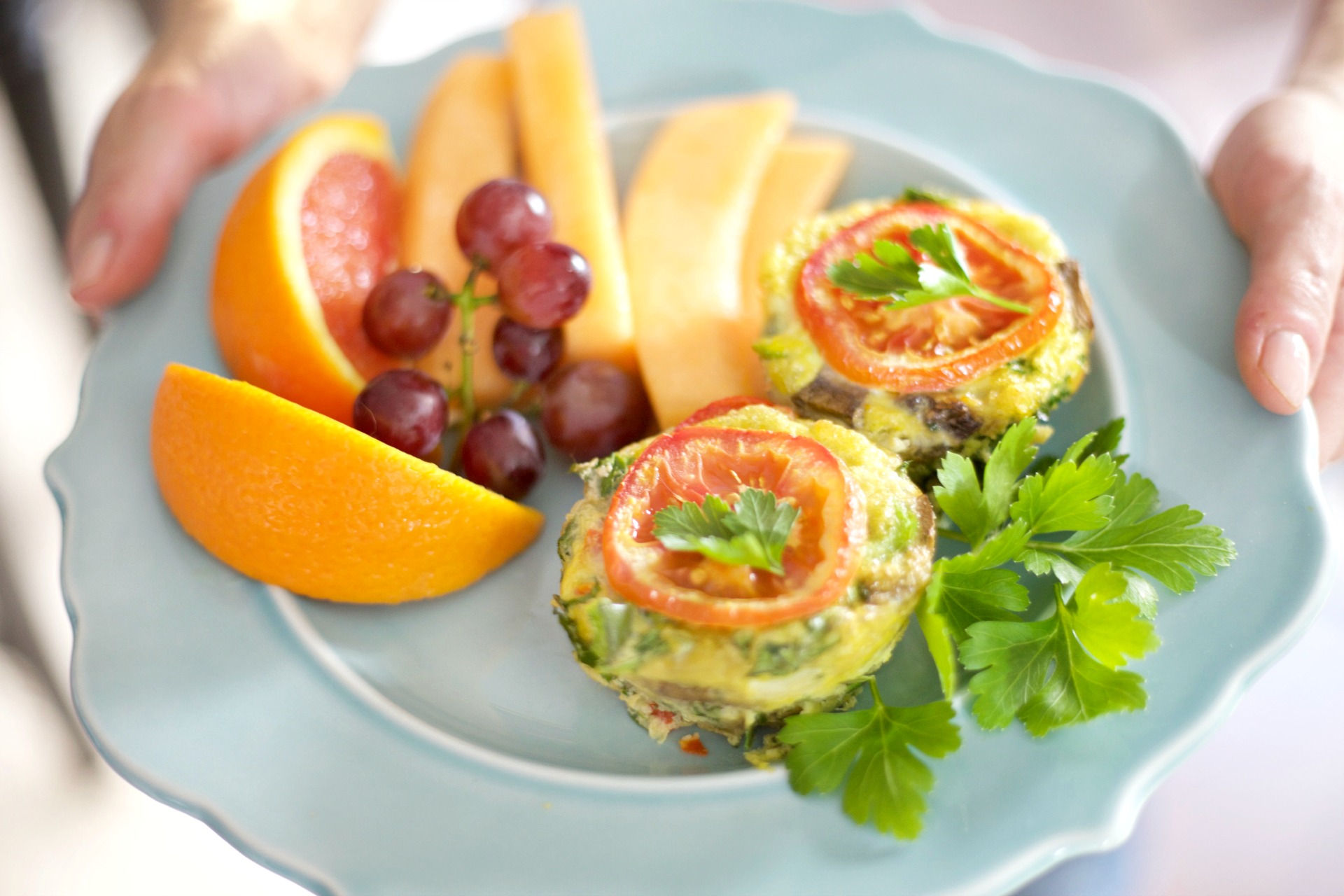 Or these adorable MINI Sausage, Egg, and Cheese Biscuits...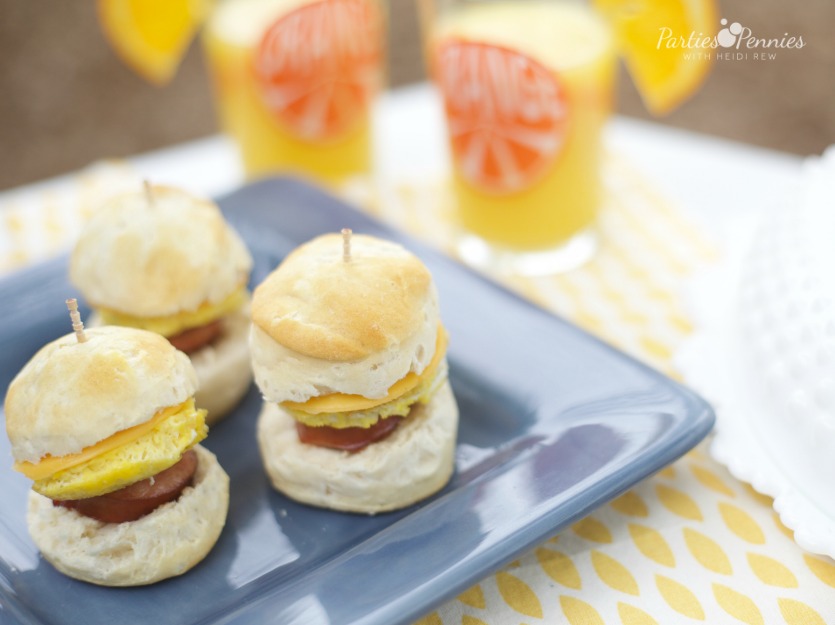 If she has more of a sweet tooth, this Pumpkin Bread (or another bread if you can't find a pumpkin bread) French Toast will do the trick.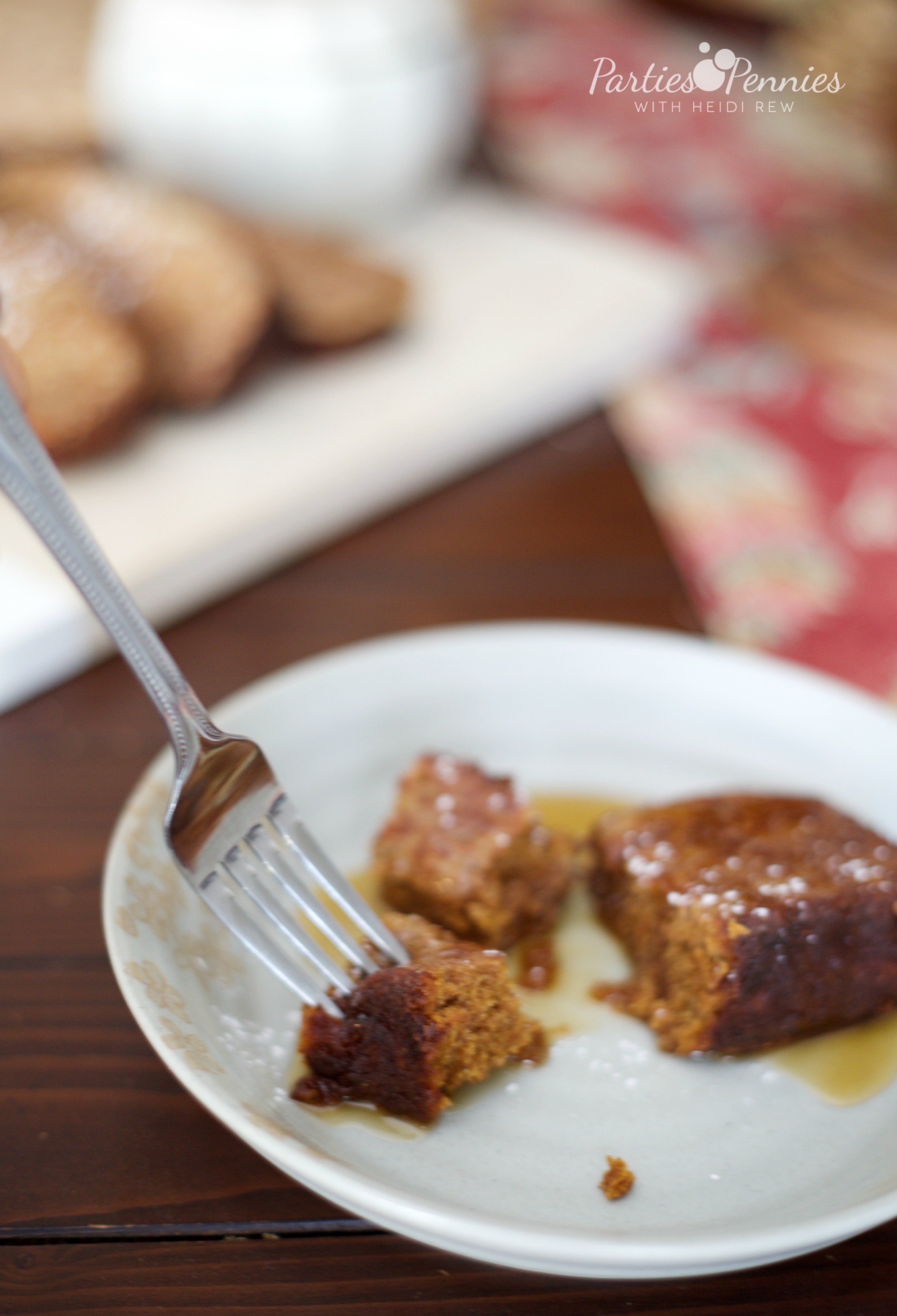 For a budget-friendly addition to the brunch, find random places to add "Mom notes" about what she means to you – under her plate, on her napkin, tied with a ribbon around her flowers, on the orange juice container, etc.

This is one of my favorite things we've done to celebrate Mother's Day! My mom loves crafting. She's the one that gave me the love for it. Instead of spending $75+ for me, my sister, and my mom to go to a "Sips & Strokes," we bought 3 canvases, paint, and brushes and had our own. It was soo much fun! We had little appetizers to fuel our creativity and we laughed so hard.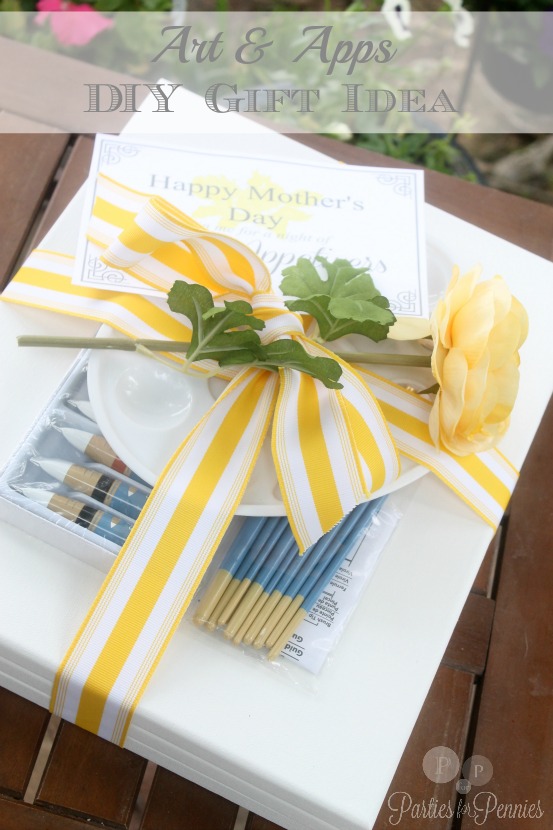 Here's what you'll need: (Click on the photo)
It's a really sweet memory and we spent a little over $25 total!

Want a UNIQUE Mother's Day gift idea that is something she'd actually use? Here are a few ideas…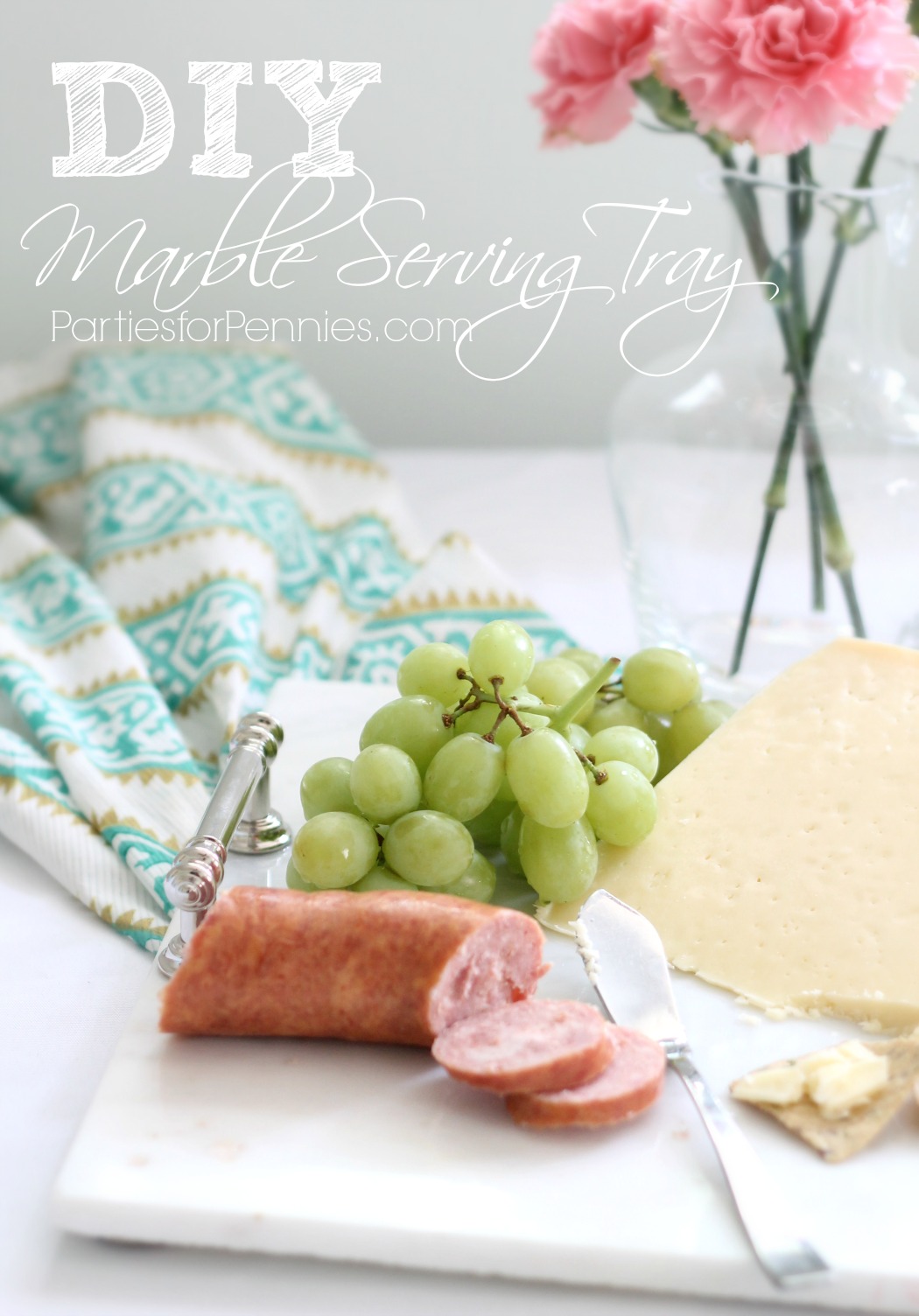 DIY MARBLE SERVING TRAY – This is SOO easy and one of my favorite projects I made years ago! All you need are these items:
Add felt pads to the bottom of your marble tile.
Using E6000, attach your handles to the sides of your tray.
Let dry and enjoy!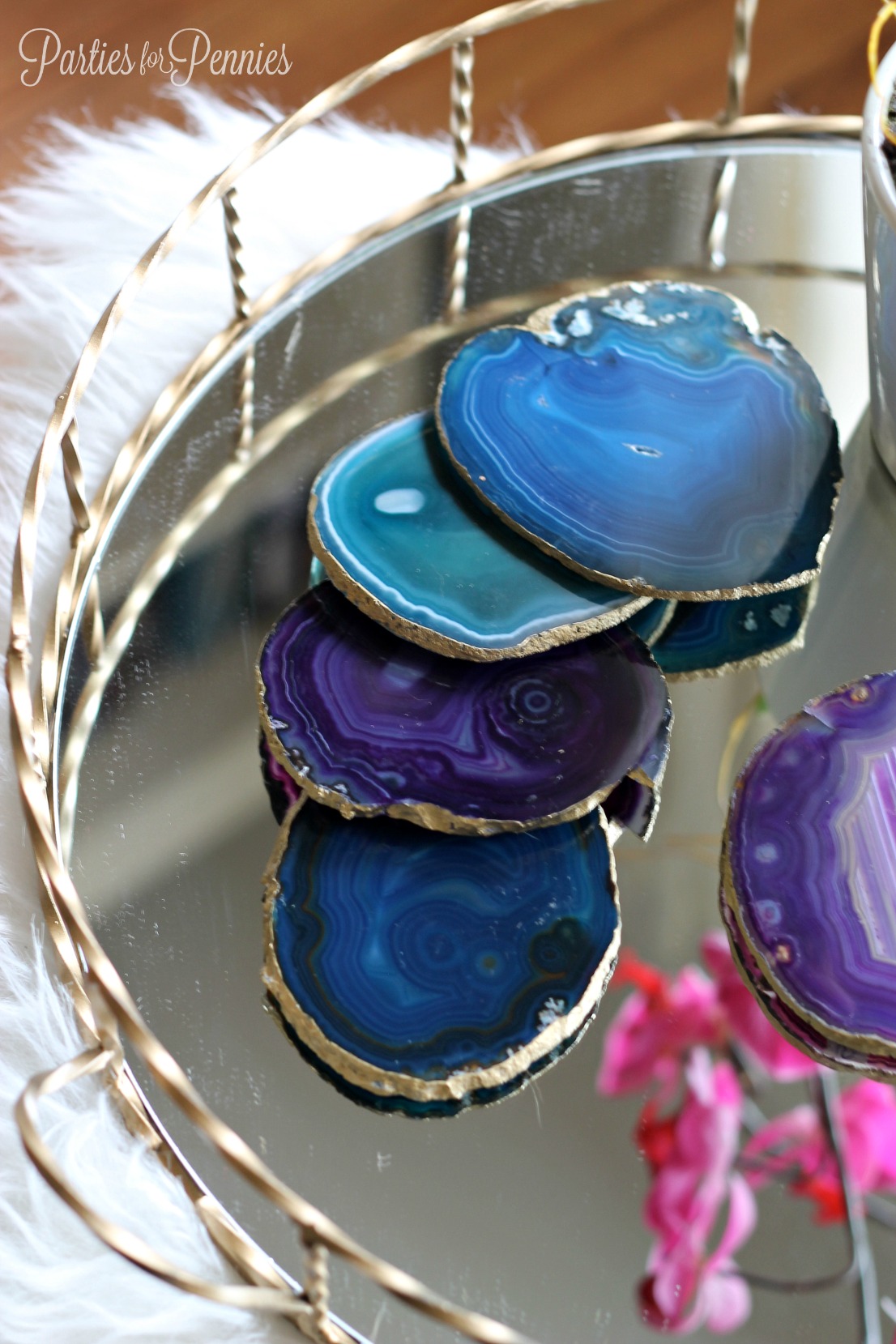 DIY GOLD RIMMED AGATE STONE COASTERS – I made these years ago, and still LOVE them! I gave one to each girl that came to my birthday dinner last year. Save $20-$30 by making your own!
You just need these agate stones above (only $18.99 for 4) and a gold leaf pen. Click on the photos to purchase them.
Use the gold pen to go around the edges. Done!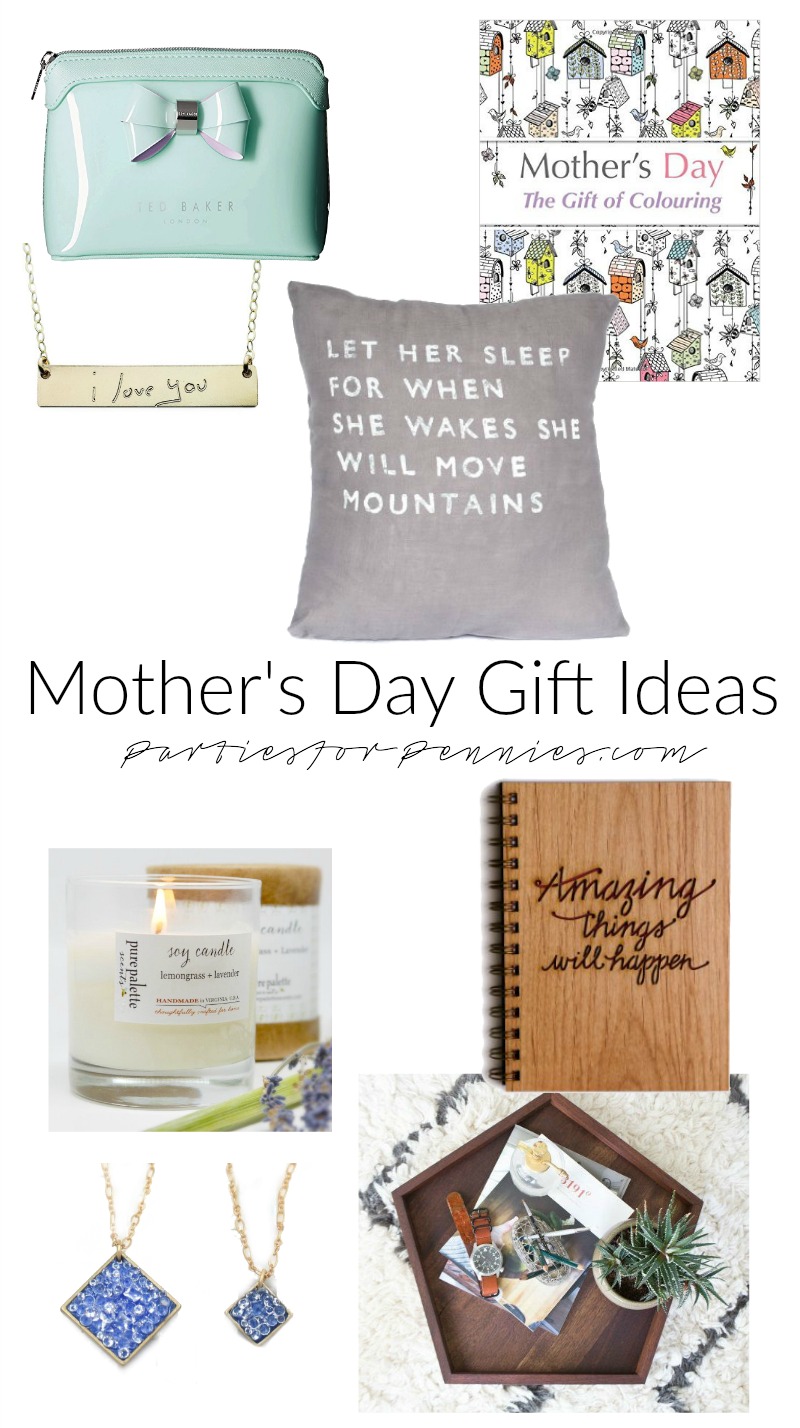 If you're not interested in a DIY gift, check out these fun, unique gift ideas.
(Top to Bottom, Left to Right)
1| Ted Baker Cosmetic Bag – I feel like every few months I could use a new cosmetic bag – they get dirty and I usually feel like I need to upsize after a run to Ulta. ;p
2| Coloring Book – Everyone is loving the coloring books! This would be a fun, budget-friendly gift for Mom…a little creative therapy.
3| Handwritten Necklace – This is so cool! Just write out what you want to say in YOUR writing and add it to a necklace! Such a special & personalized gift.
4| Reminder Pillow – Think this will help remind everyone in the house to let Mom sleep??! 🙂
5| Candle – Who doesn't love candles? A great budget-friendly gift.
6| Wooden Journal – My friend Kauri just got a wooden journal from a conference she went to and it looked so cool. If your Mom loves to journal, this would be a great gift.
7| You & Me Necklace – It's a gift for Mom AND for you! You can have matching necklaces.
8| Wooden Tray – We women are suckers for trays. You can never have enough and this one is the coolest of the cool.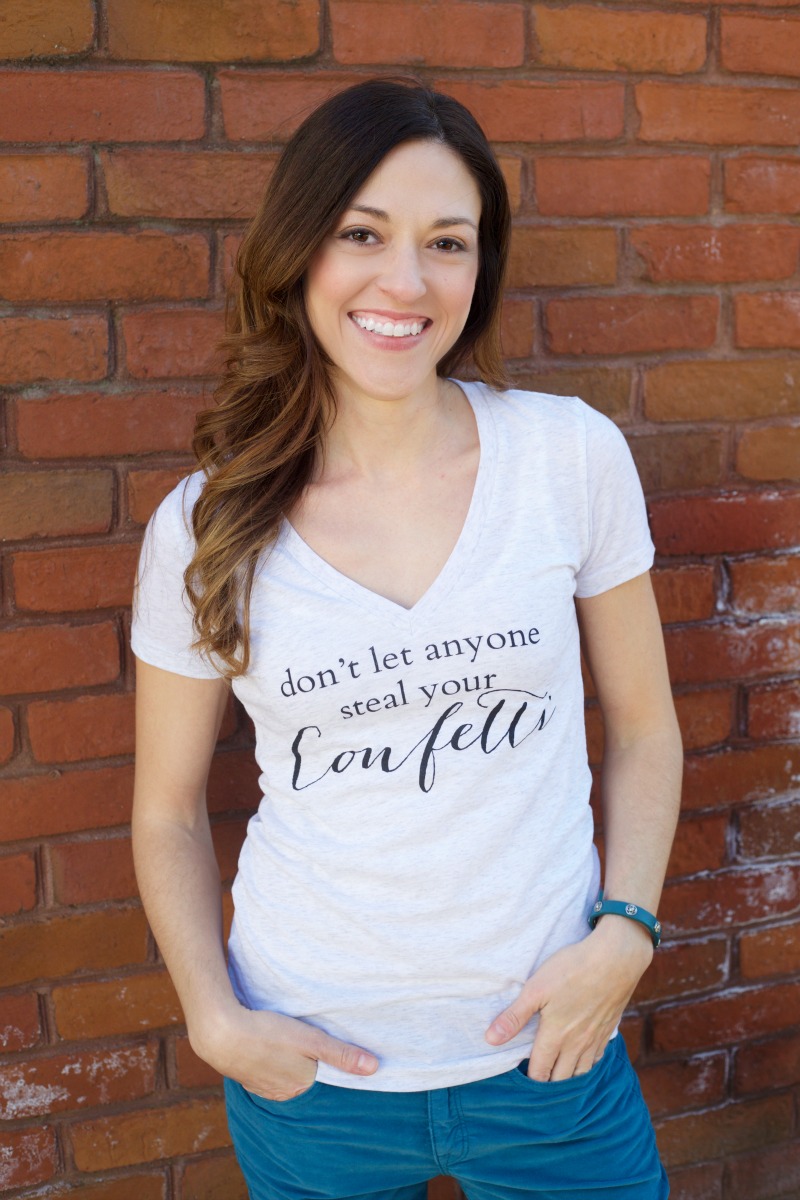 Of course…the Parties for Pennies CONFETTI TEE would also make a great gift! Especially for a Mom that always knows how to liven up the room.
So what are YOU planning for Mother's Day?
If you're on Instagram, follow Parties for Pennies and join in our fun hashtag party – #PartyonFriYay! Add the hashtag to a picture showing how you #PartyonFriYay (favorite cocktail, coffee mug, doughnuts, pj's :-), cute outfit, confetti, balloons, whatever). Myself and Melissa, of Fun, Yum, & Frills, choose our favorites throughout the weekend to share! Some times we even have prizes!