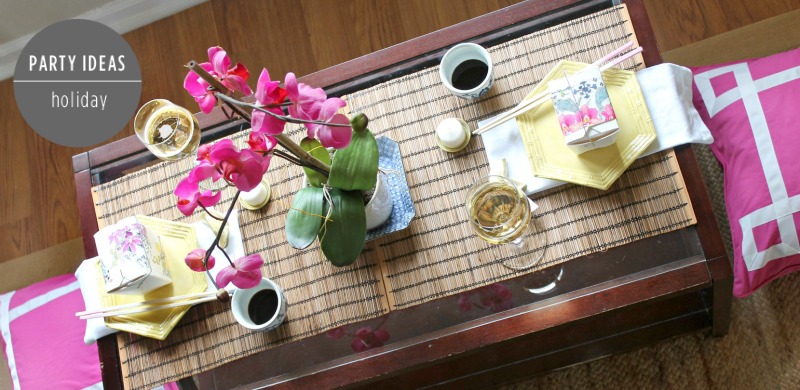 20 Jan

7 Valentine's Day Ideas

**If you're in the ATLANTA area, scroll to the bottom to see a fun Valentine's Day event you're invited to!**

Hey party people!

Whether you're celebrating with your bae, your gals, or your children (or all 3), here are 7 Valentine's Day Ideas that are EASY and BUDGET-FRIENDLY! From What to Wear, Valentine's Day Party Ideas, to Fun Recipes…check these out. (Click on the tip/title to see more)

1| WHAT TO WEAR – Nice, but not too nice? Comfortable but sexy. Warm (if you don't live in amazing California ;p) but flirty. The struggle is real. Check out these fabulous ideas to help solve the conundrum by Dress Your Guests. You'll find everything from casual to fancy.
2| ASIAN-INSPIRED VALENTINE'S DAY DINNER or PARTY – This is a unique party idea perfect for a group or just 2. Save some money on the steak dinner by setting this romantic scene.
3| PRINTABLE VALENTINE'S DAY CARD for KIDS – This is one of my favorite projects. I so wish I had kids, because we'd make these every year together. This is a printable card, so you don't have to do anything! It allows your child to create something special and unique for the recepient – a mom, dad, grandparent, teacher, etc.
4| DIY SENTIMENTAL GIFT – HEART BROOCH ART – I still tear up a little when I think of this project. My grandmother loved her jewelry and it was so special to preserve that memory. If you have old jewelry from loved ones, this is the perfect project – do a heart shape or even an initial.
5| HOMEMADE DARK CHOCOLATE TRUFFLES – This is the BEST recipe! It's really easy to make and SOOO much healthier than any other chocolate truffle. Check out the easy to follow video tutorial…
6| NAVY & HOT PINK VALENTINE'S DAY PARTY IDEA – Navy and hot pink are one of my favorite color combinations. This party has you covered – Invitations, Decorations, Favor Idea, and a DIY Cake Topper.
7| 10 VALENTINE'S DAY PARTY IDEAS – here's a fun little round-up of MORE ideas…if you still need some inspiration.
If you're in the Atlanta area, I hope you can join us for a Valentine's Day Card Making Event THURSDAY FEBRUARY 4th at the Paper Source near Lenox Mall. The Shops Around Lenox is making it possible for you to come at no cost to you! All you need to do is register or enter HERE –
I did the Christmas Card Making event and it was SOOO fun!!! You totally deserve a night out!
Happy Month of LURVE! <3