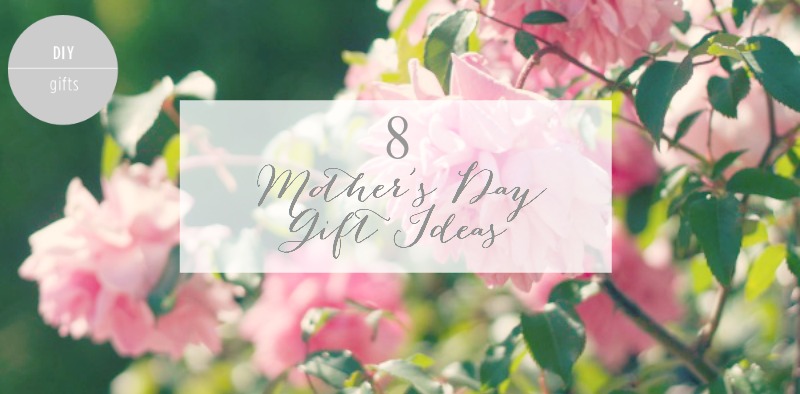 28 Apr

8 Mothers Day Gift Ideas
Hey party people!
Do you need some unique homemade gift ideas mom would love this year? Here are 8 Mothers Day Gift ideas she will adore.
Marble trays are every where. Why not bring Mom breakfast in bed on this DIY Marble Tray that will cost you less than $10? She can have it as a cheese plate or table centerpiece after her breakfast.
These are some of my favorite DIY projects of all time. Two years ago I made these and have them all over my home. Create a high-end gift for a fraction of the price with these DIY Gold-Rimmed Agate Stone Coasters.
This is perfect for the mom that is a foodie, baker, crafter, or sewer. Create ready-to-go personalized tags for her to add to her homemade recipe or project.
4 | ART NIGHT GIFT
Sometimes the greatest gifts are experiences. A couple years ago, my sister and I decided to save money and do our own "Sip & Strokes" (or whatever the paint and drink place is near you) with our mom. We called it Art & Apps. Instead of paying for three admissions to Sips & Strokes, we got all the art supplies for less than one admission and we each contributed an appetizer. It was so fun to get together at my mom's house to create together, eat, and enjoy one another.
For the mom that loves a stylish desk, create these fun DIY Post-It Notes. Personalize it with her initials, name, favorite colors or patterns.
6 | GLITTER COASTERS
If your mom loves some sparkle in her life, here's the gift for her. Create these DIY Glitter Coasters or swap the glitter for a leopard or leather print. Scroll down to find the "How To" on the linked post.
Here's another DIY glittery coaster option.
If your mom has vintage jewelry laying around, passed down from the family, this may be the perfect gift. I took some of my grandmother's jewelry and created some art for my home. Now, I can be reminded of her every day.
8 | HOMEMADE HEALTHY CHOCOLATE TRUFFLES
If nothing else fails, chocolate is always a good option. Learn how to make your own healthy chocolate truffles, plus a DIY gift box to put them in.
Planning on serving Mom breakfast in bed? Serve up some of these Gluten Free Pumpkin Cinnamon Rolls…
or this refreshing frozen mimosa…
What are you doing for Mother's Day? Do you have any traditions?
Hope you have a great Mother's Day, whatever you do, and don't forget to…Party On!