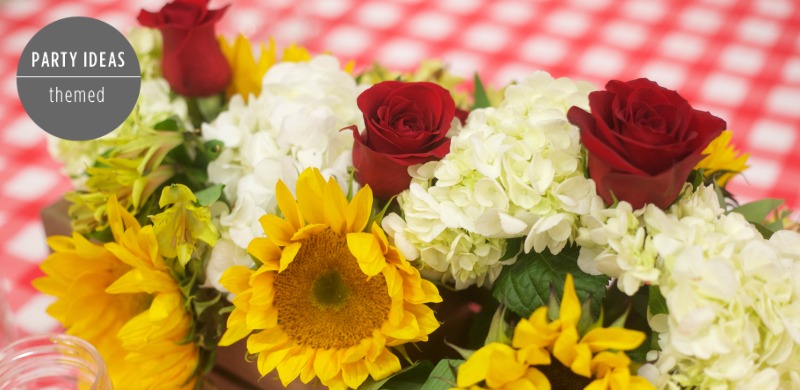 24 May

BBQ Retirement Party

Hey party people!

Last Friday, my family and I threw my Dad a surprise BBQ Retirement Party. He's retiring after 37 (I added an extra year to the graphics I made below…oops) years teaching elementary school PE. Can you believe he still has any energy left? 🙂 It was a really sweet party honoring an amazing man's career and legacy. Whether you're planning a retirement party OR just a BBQ…here are some great ideas and inspiration.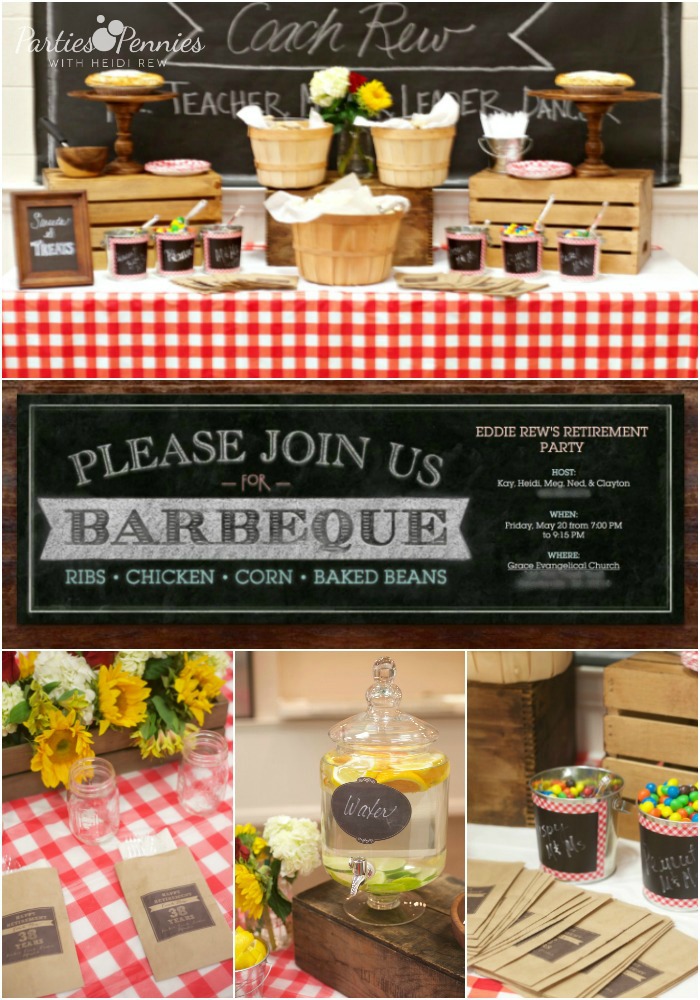 INVITATIONS
Let me tell that it is super hard planning a SURPRISE retirement party for a man who shares text messaging, an email address, and facebook page with his wife!

We decided Evite would be the best way to invite all his friends and family. We had already planned on getting BBQ catered, so this invite design was perfect!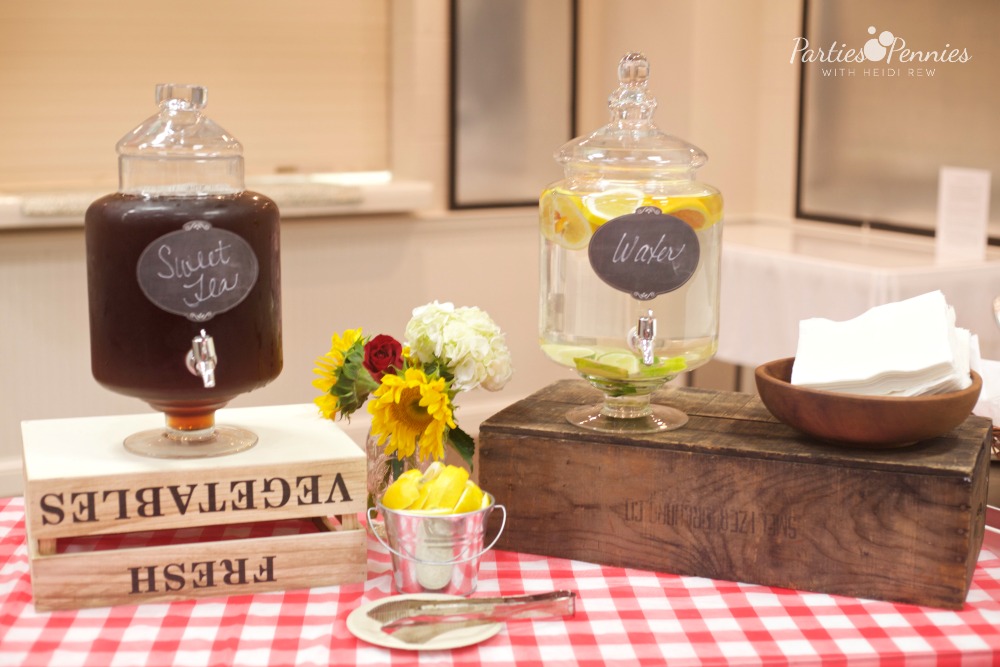 FOOD & DRINKS
We decided to let Shane's Rib Shack cater our BBQ Retirement Party. My dad loves Shane's and it's a great price per person. It was $12.50/per person for BBQ Chicken, Pork, Buns, Coleslaw, Baked Beans, Peach Cobbler, and Sweet Tea. Talk about a southern feast!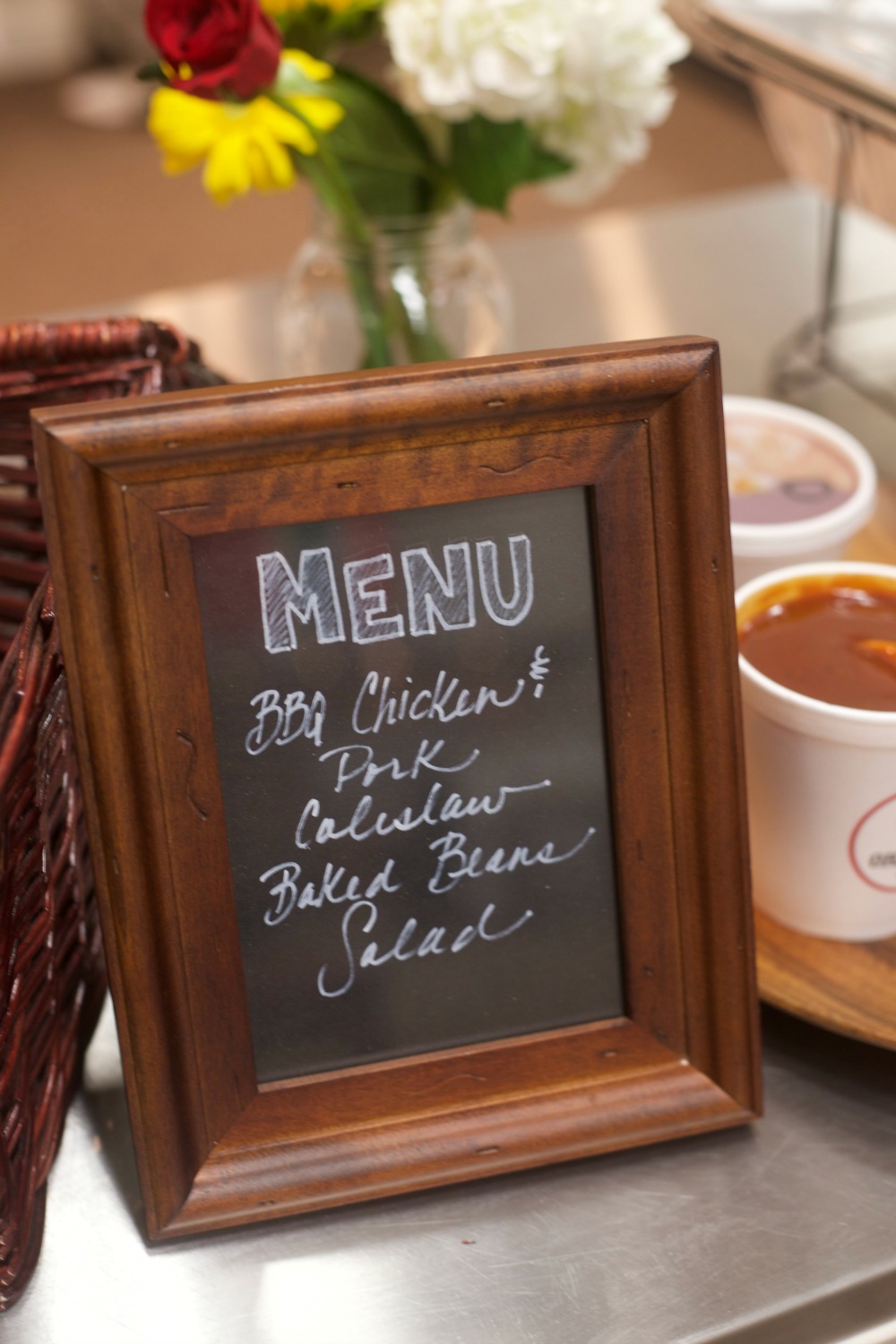 I added a salad to the mix because I always like to have something for the gluten-free and vegan guests.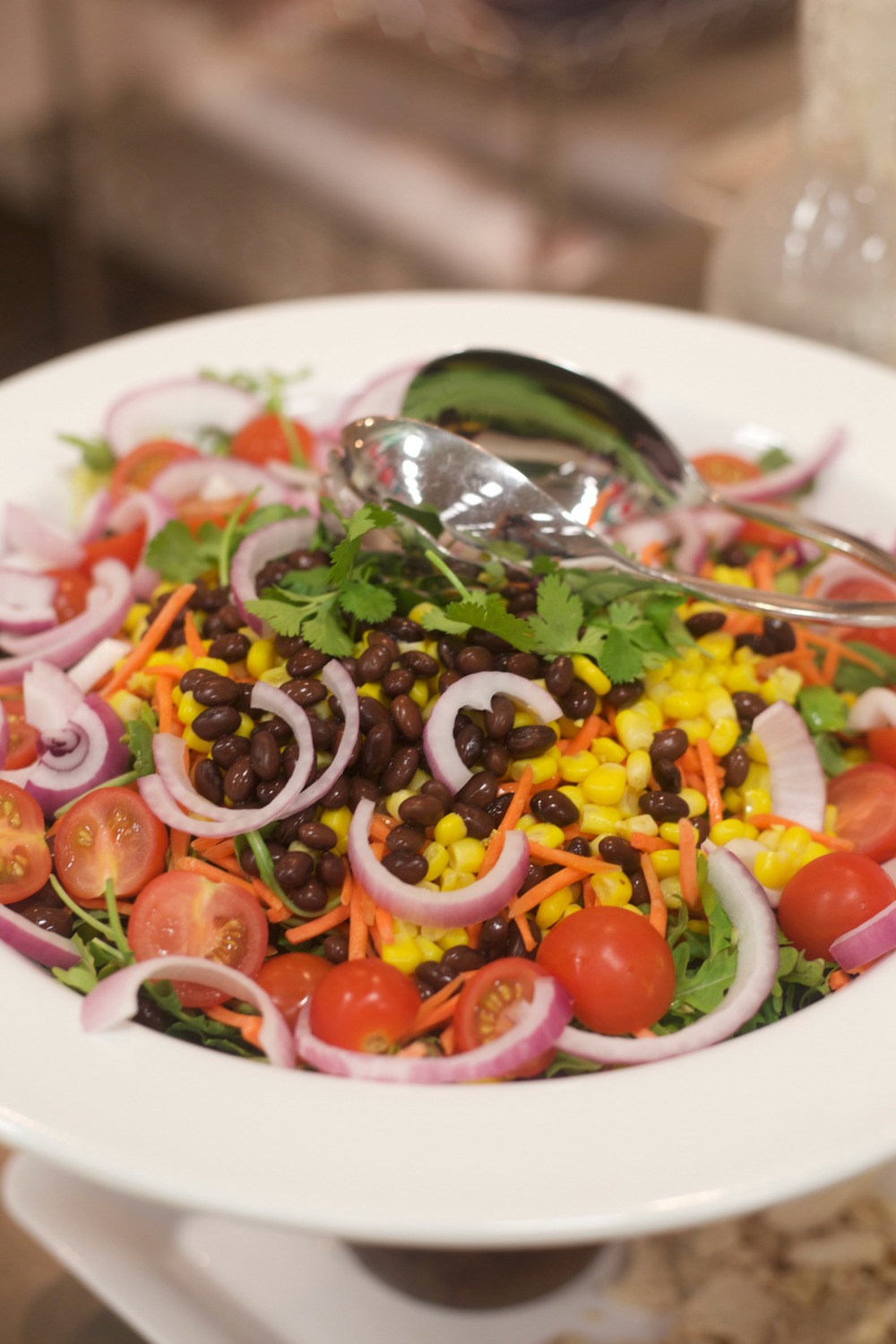 Besides, the cobbler, I set up a little sweets & treats table. We encouraged guests to fill up a treat bag to take home with some of the goodies.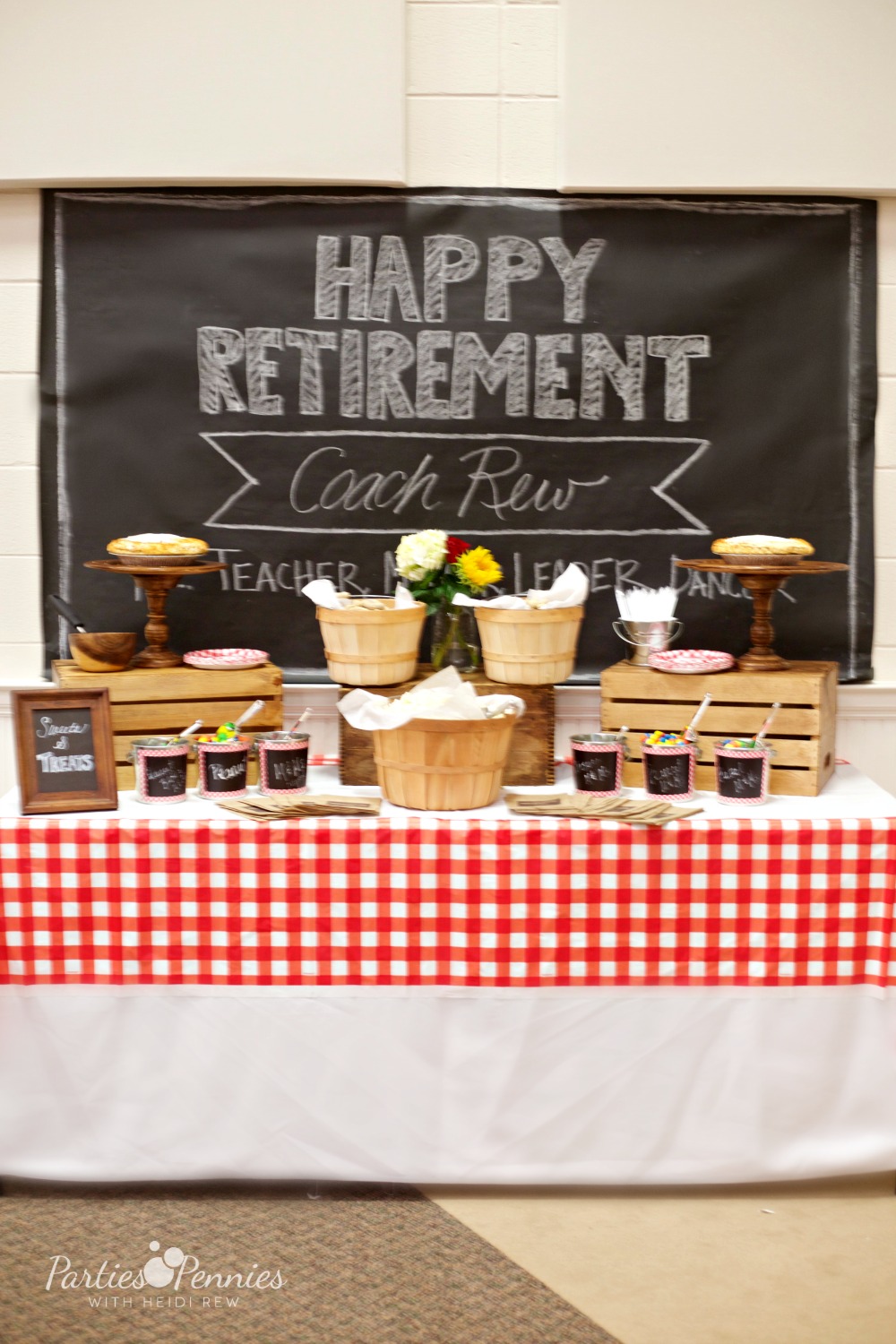 It was filled with all the goodies my dad loves – Peanut M&Ms (he has LOVED these ever since I can remember…we still always give him huge bags of them in his Christmas stocking), as well as a bunch of other kinds of M&Ms, peanuts, popcorn, and lemon meringue pie.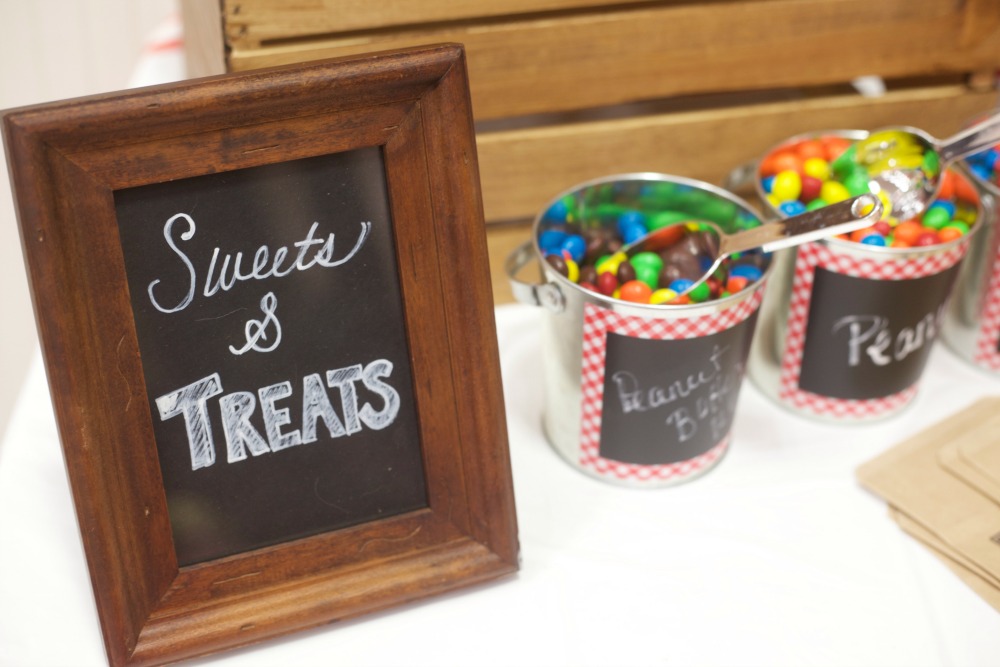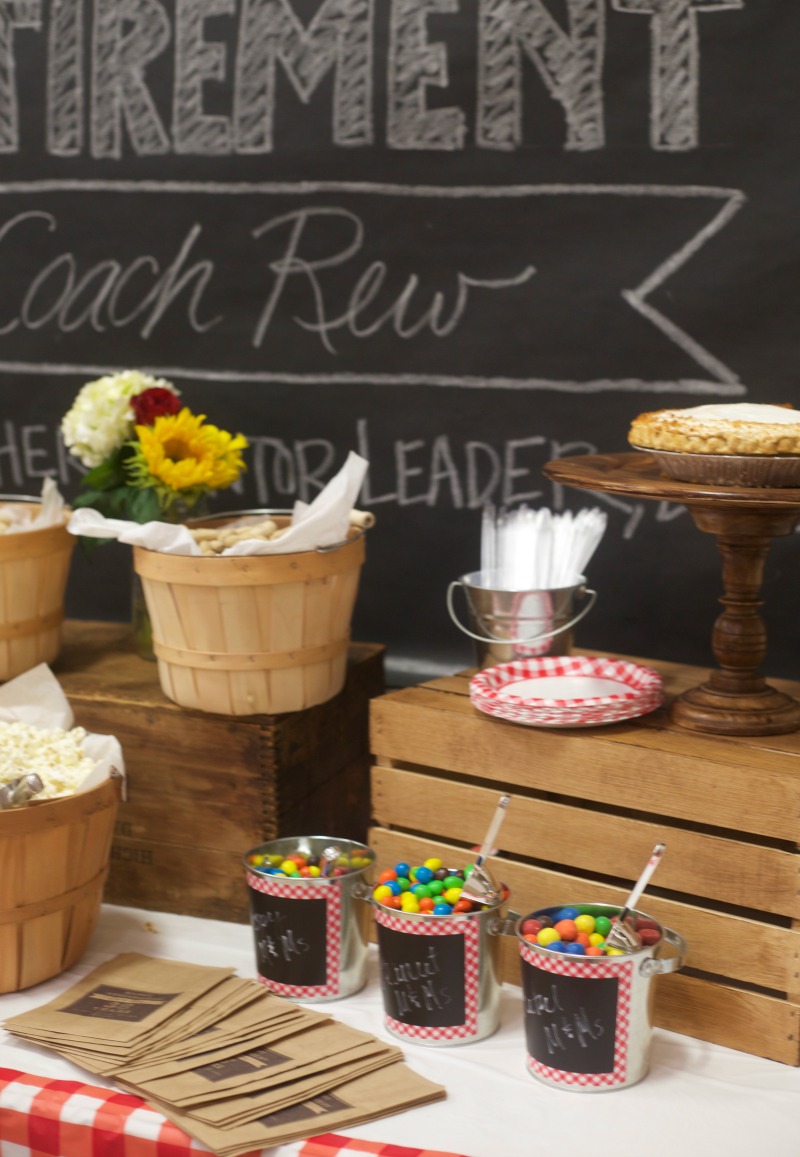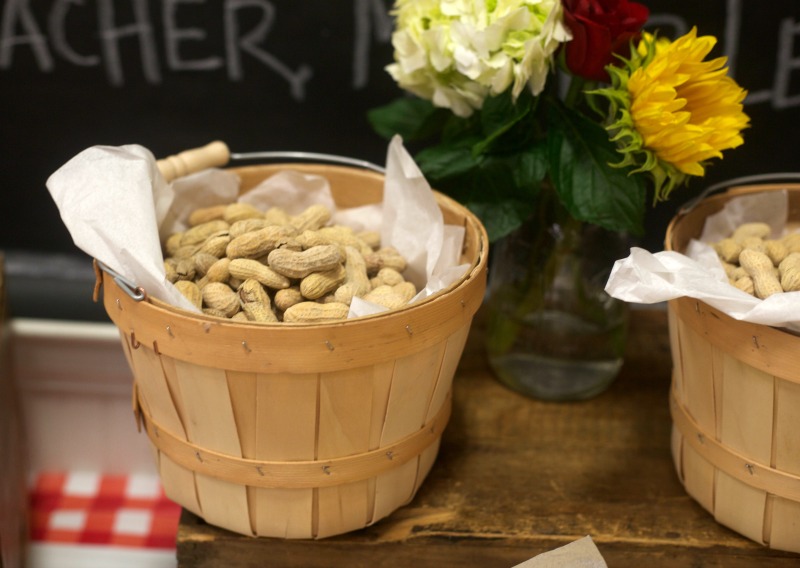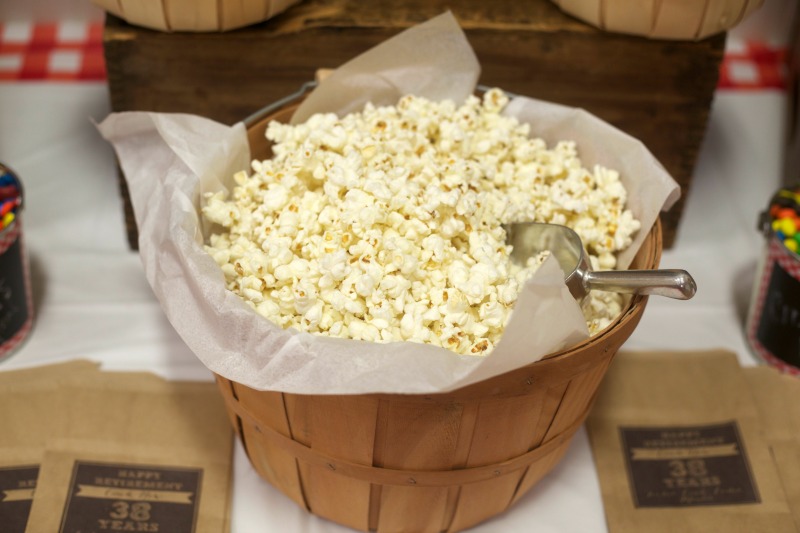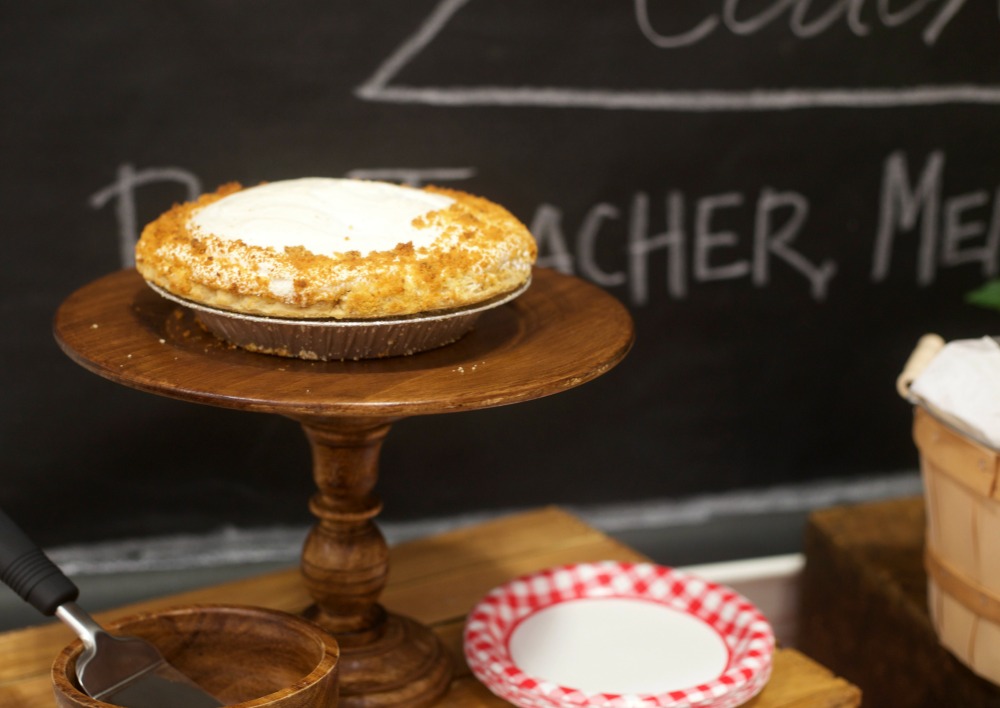 Dad hit up the M&Ms before he even got his BBQ! I'm telling you…the man loves his peanut M&Ms.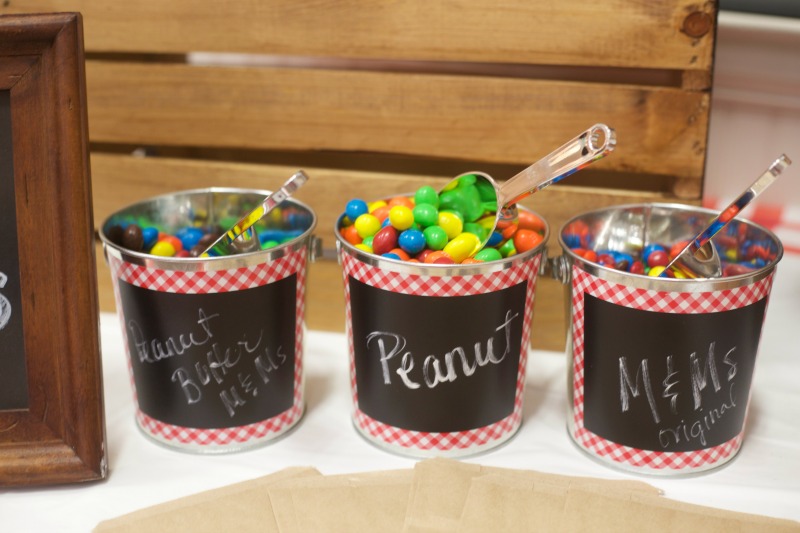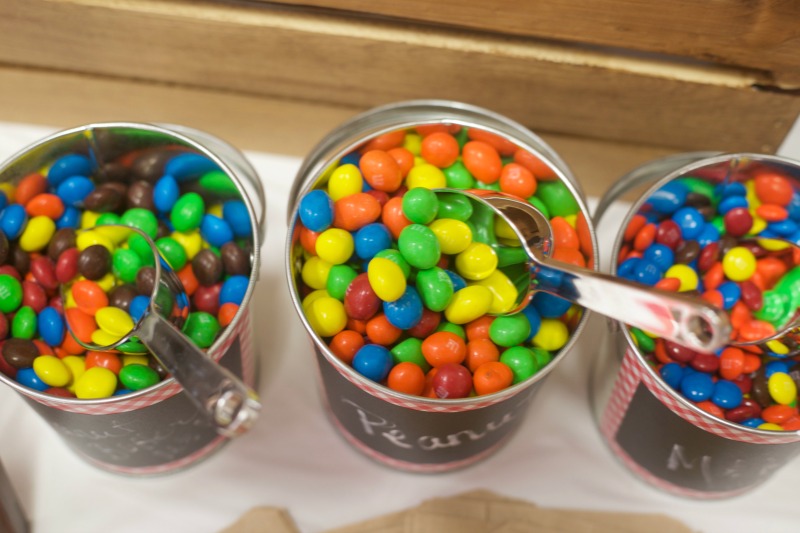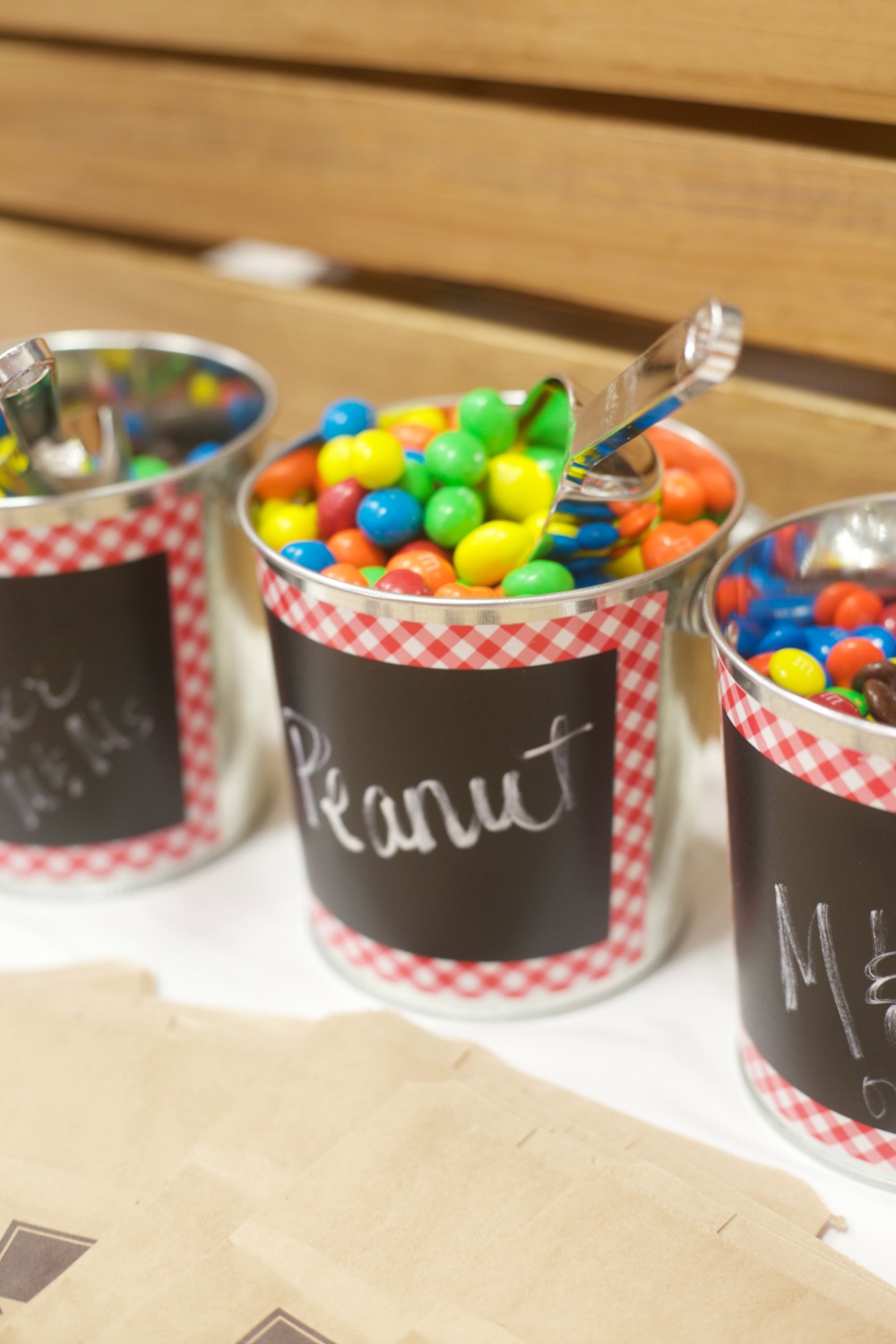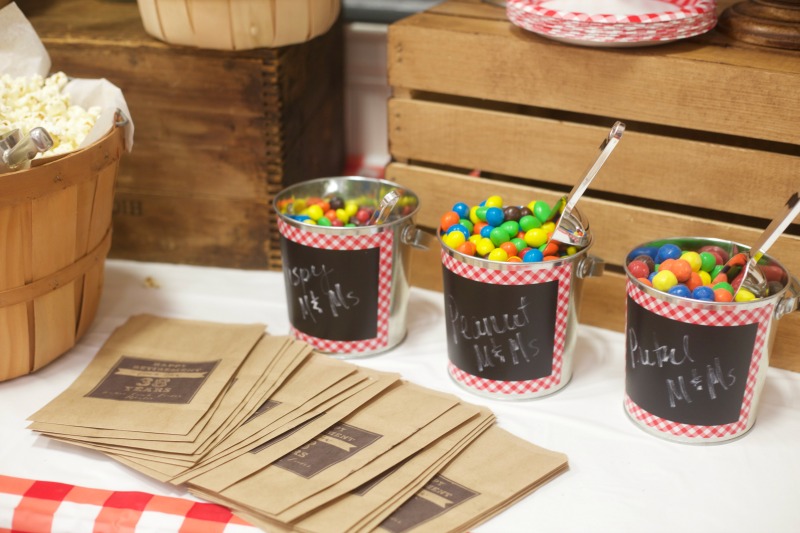 DECORATIONS
At each table, we set out mason jars and this personalized paper bag with a napkin and plasticware. This is where I messed up…it was 37 years, not 38. He did say he subbed for a full year…so, basically it's 38. If you want to learn how I printed on these bags, check out this old Parties for Pennies post.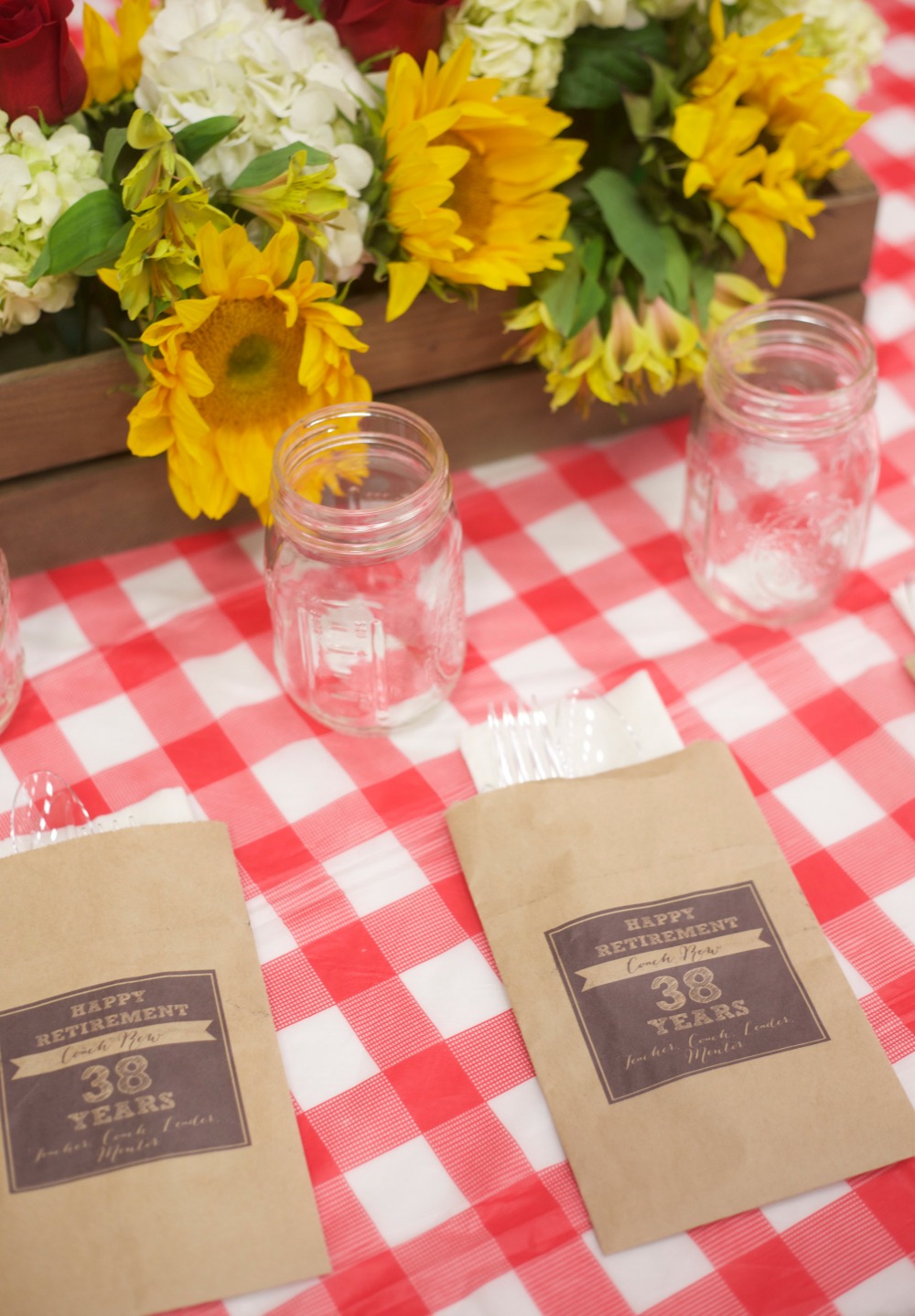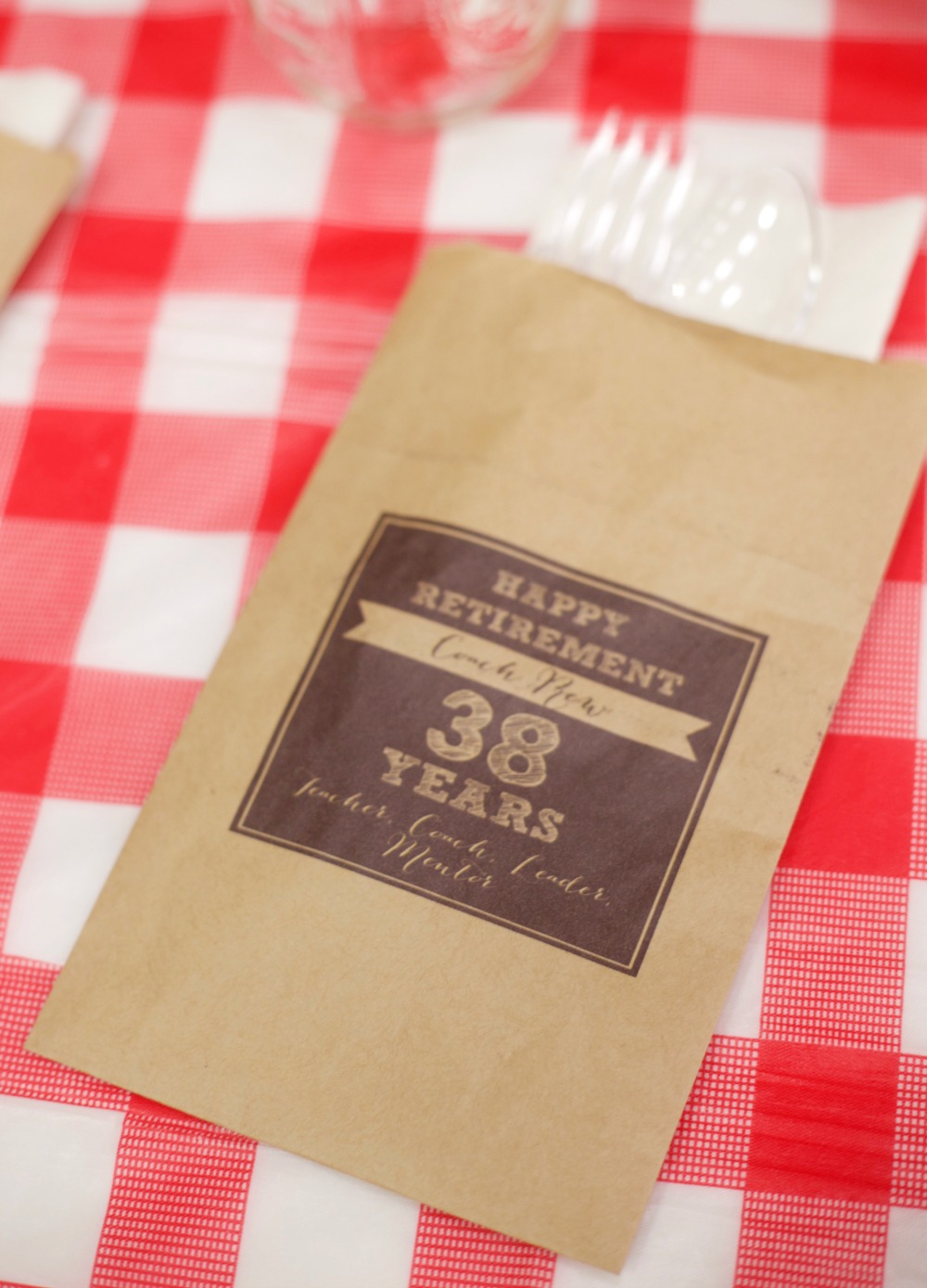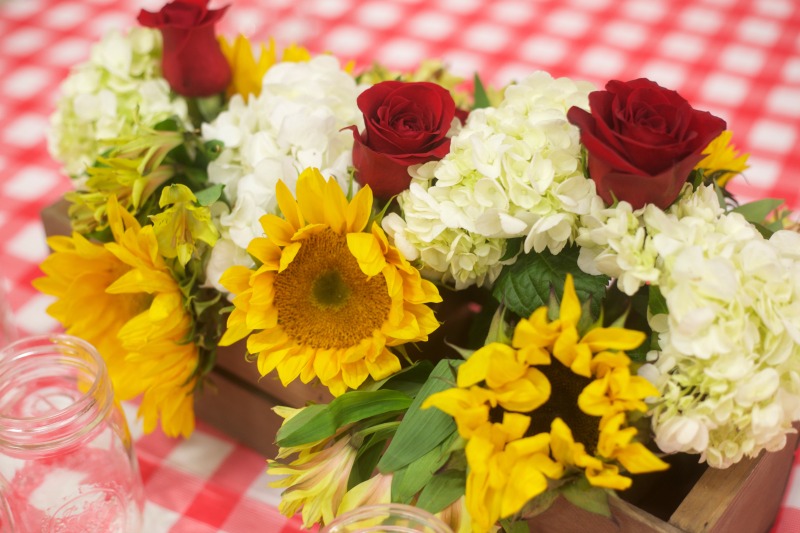 In the center of each table, I set out these boxed arrangements I did using inexpensive Trader Joe's flowers.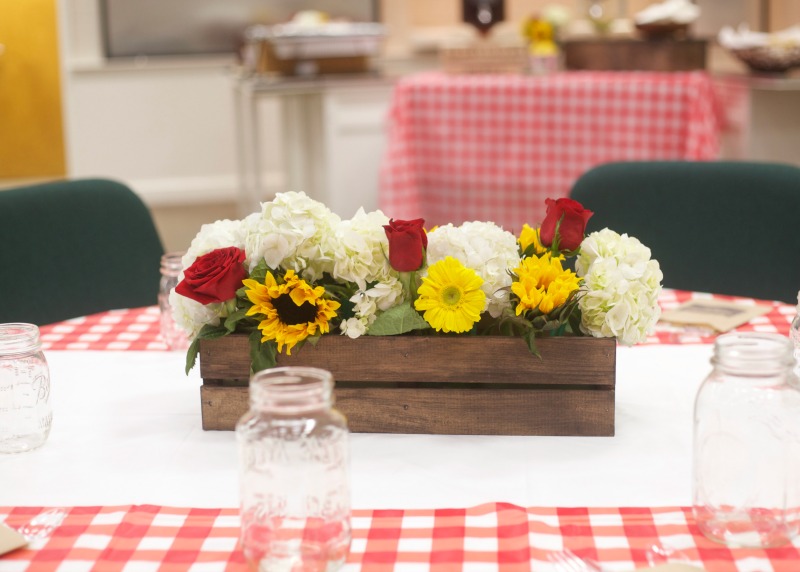 Here's the man of the hour…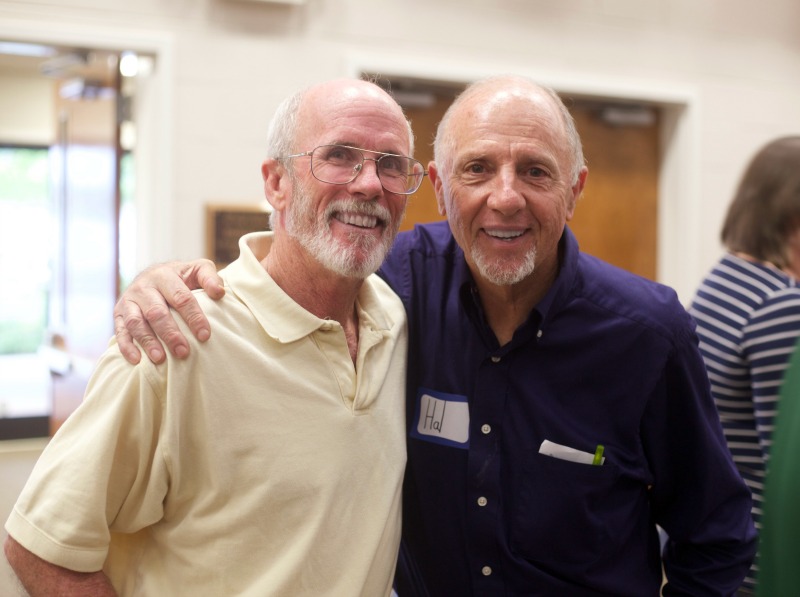 My Dad (on the left) and his friend Hal.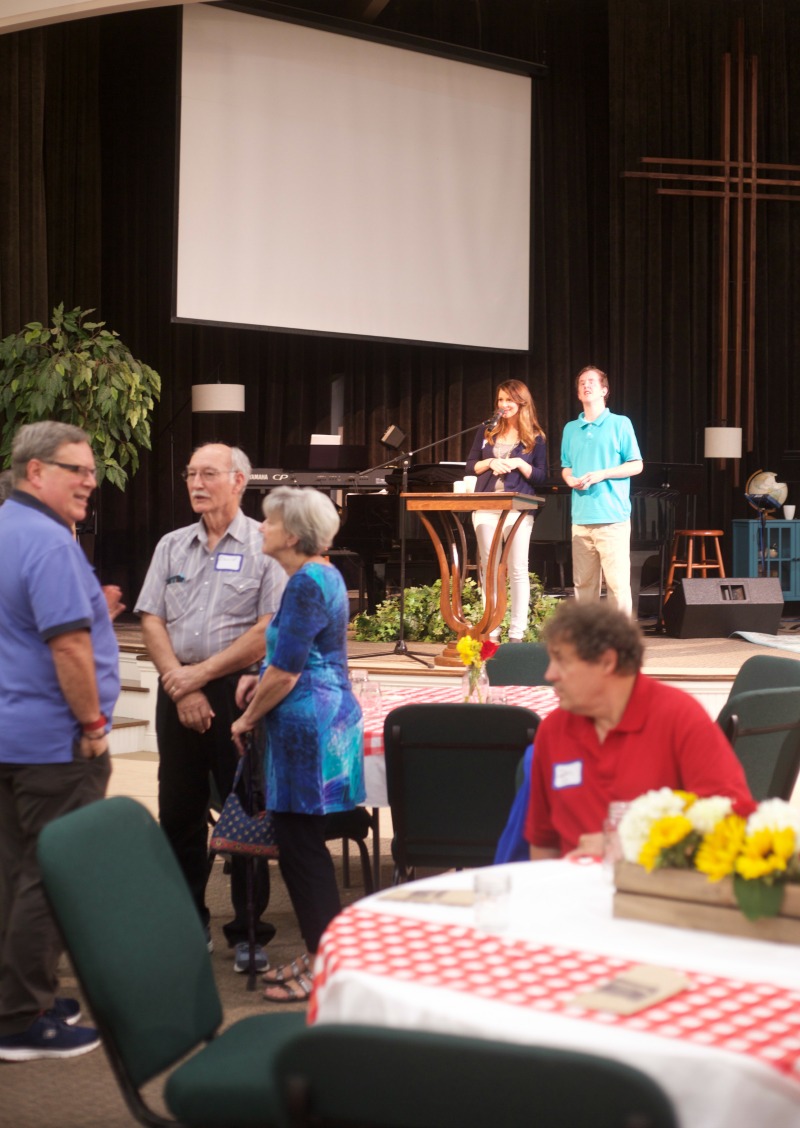 ACTIVITIES/PROGRAM
My sister really handled the logistics for this and did a great job! After everyone got their food, we played a video she edited together. It was really sweet, funny, and had some great memories in it. Then we opened it up for anyone to say something about Dad. Everything turned out great and I think Dad felt really honored…so it was a success!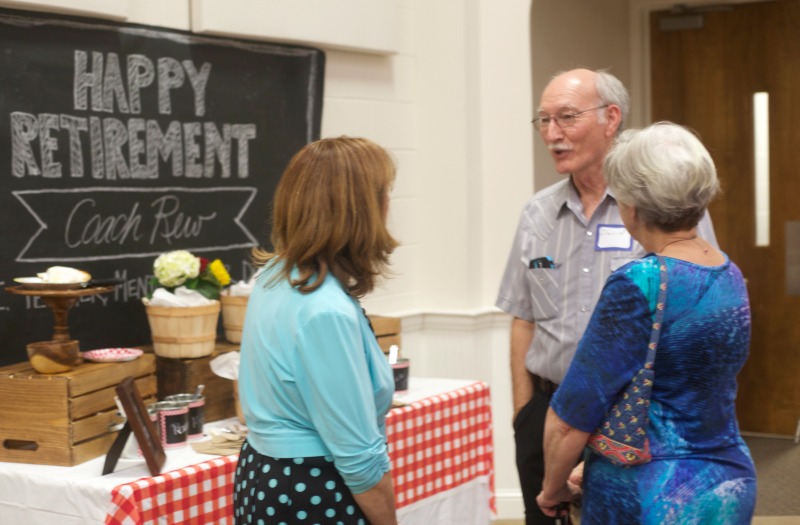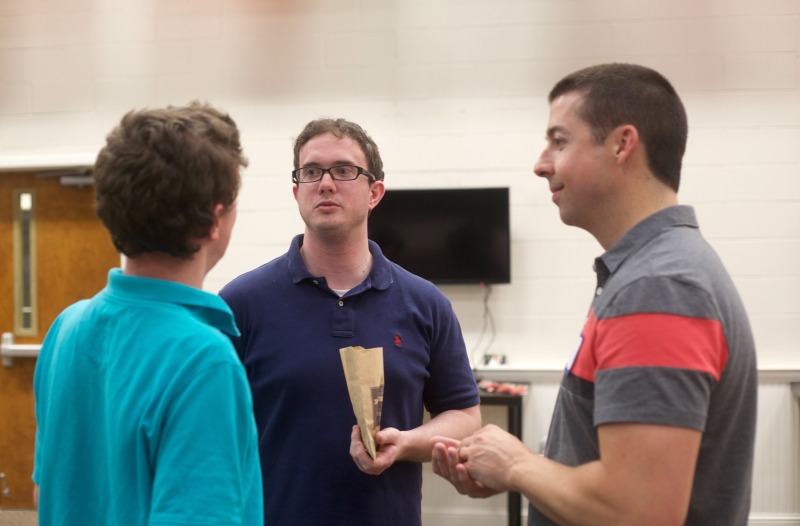 Clayton, Ned, and my sister's husband David.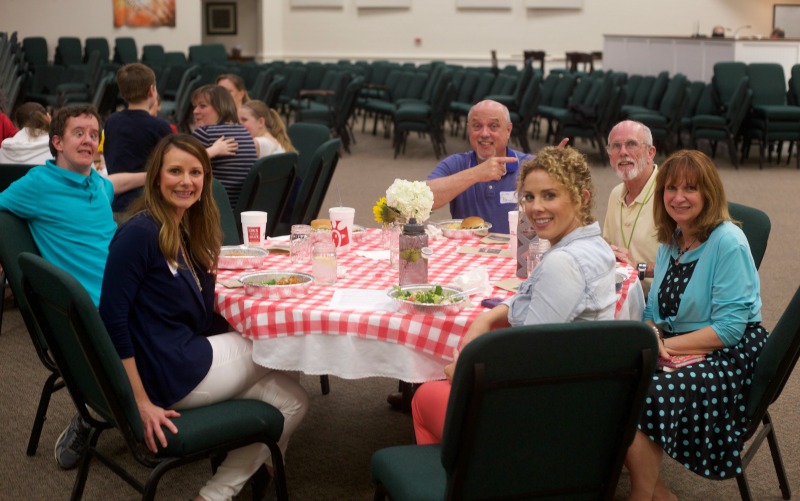 Here's our family, minus my brother Ned.
Thanks so much to all my siblings and my Mom for all working together to make this possible for my dad! If you're interested in any of the items I used for this party, check them out here:
Party on!