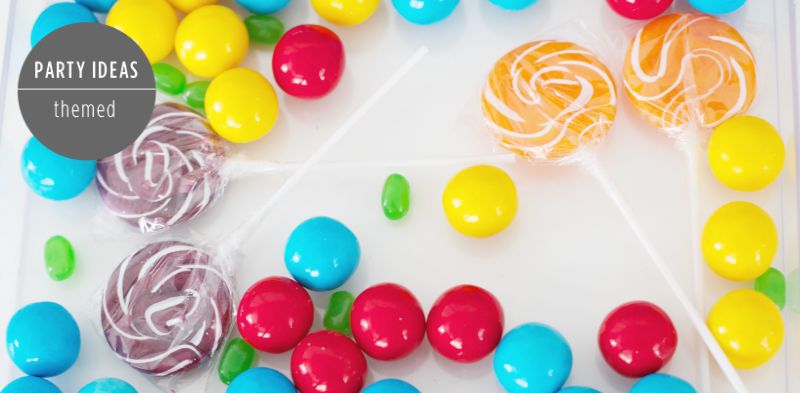 12 Aug

Best Price for Bulk Candy

Hey party people!

I'm still a huge fan of Candy Buffets! They make parties look gorgeous and I still love the idea of "fill your candy bag" favors. The biggest issue with candy buffets is the cost. All that candy can quickly add up.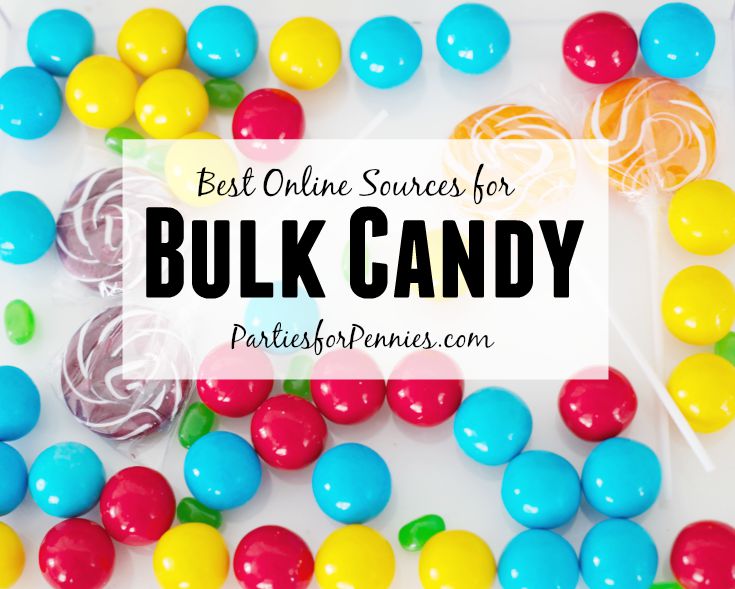 I decided to start researching the best online sources to buy bulk candy. I wanted to know which ones were truly the cheapest and had the best selection. I did a candy to candy comparison for 5 main online sources (+ one additional source that I didn't include because it was pretty expensive across the board). Here you will find the Best Price for Bulk Candy.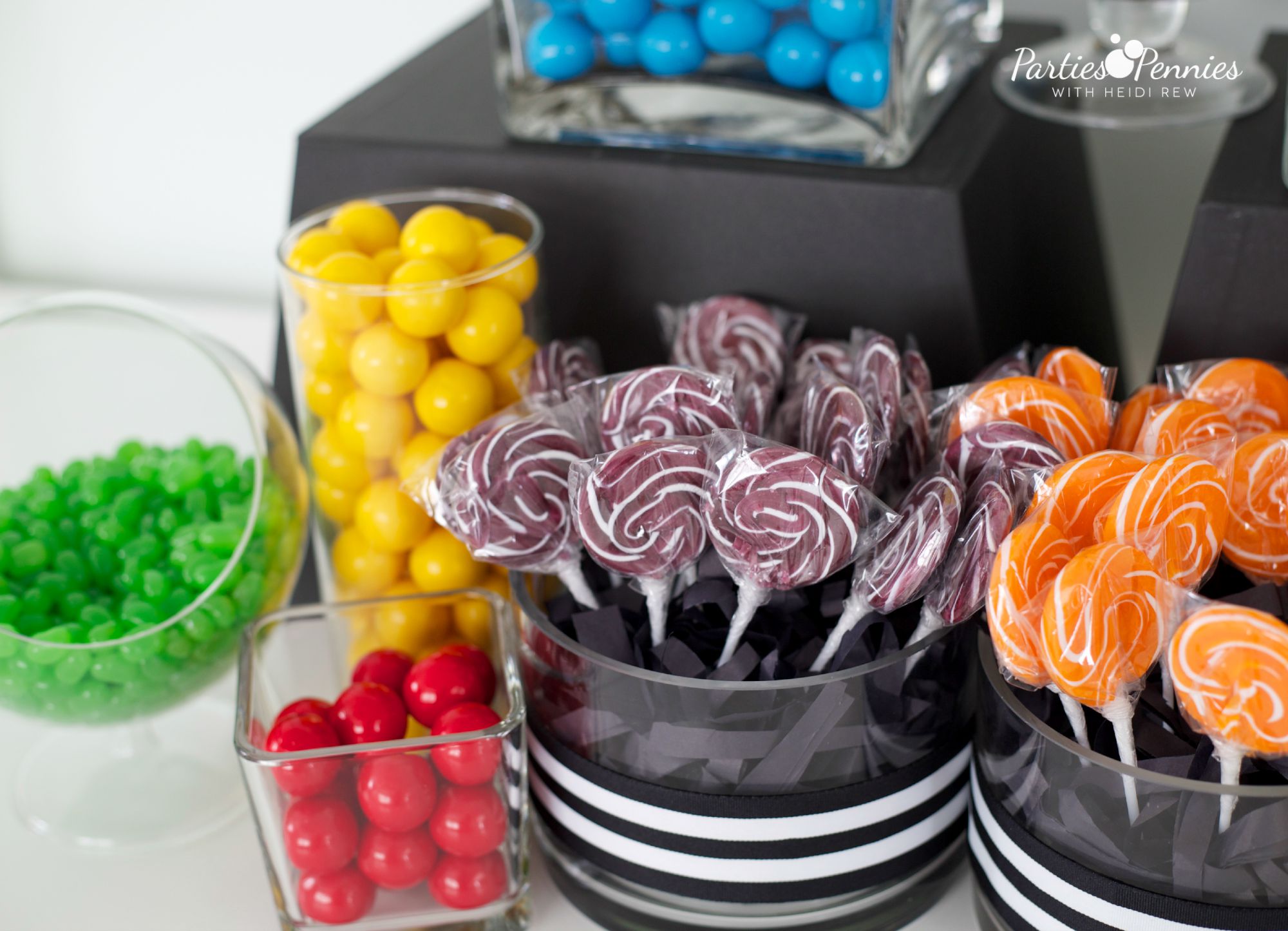 I compared the price per ounce/piece of these main candy buffet items: Gumballs, Swirl Pops, Jelly Beans, Licorice Twists, Rock Candy, and Salt Water Taffy. Let's start with the overall winner for price, then I'll break it down for you. The companies I compared are some of the top online resources for bulk candy – Party City, Amazon, Candy Warehouse, Bulk Candy Shop, and Oriental Trading Company. I compared Old Time Candy as well, but left them off here because they're better for finding the really unique candy.

THE OVERALL WINNER: Oriental Trading Company

They actually tied for BEST PRICE with Amazon, but I chose Oriental for the overall winner due to their selection of candy. Amazon doesn't have as great a selection as Oriental Trading Co.
Here's the break down for all the candies I compared: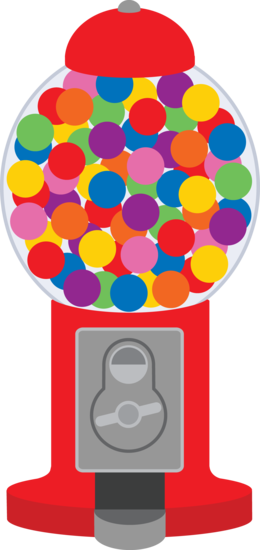 GUMBALLS: (based on a 2 lb bag)
1| Amazon $0.24/oz
2| Oriental Trading Co $0.29/oz
3| Bulk Candy Store $0.34/oz
4| Party City $0.43/oz
5| Candy Warehouse $0.43/oz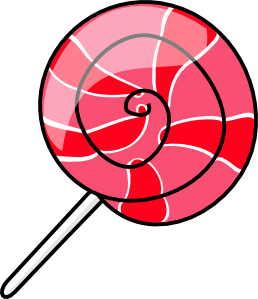 SWIRL POPS: (2.5-3″ pops)
1| Candy Warehouse $0.25/pop
2| Bulk Candy Store $0.26/pop
3| Party City $0.29/pop
4| Amazon $0.41/pop
5| Oriental Trading Co $0.45/pop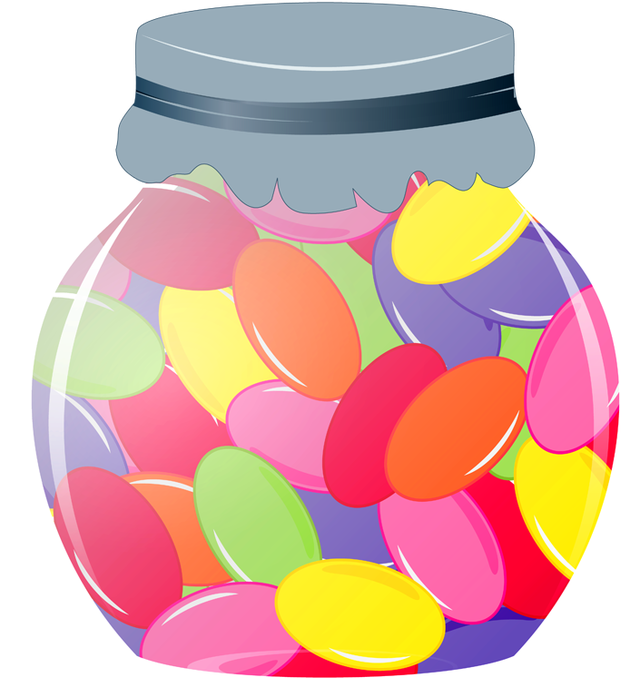 JELLY BEANS:
1| Oriental Trading Co $0.28/oz
2| Party City $0.33/oz
3| Candy Warehouse $0.36/oz
4| Amazon $0.55/oz
5| Bulk Candy Store $0.67/oz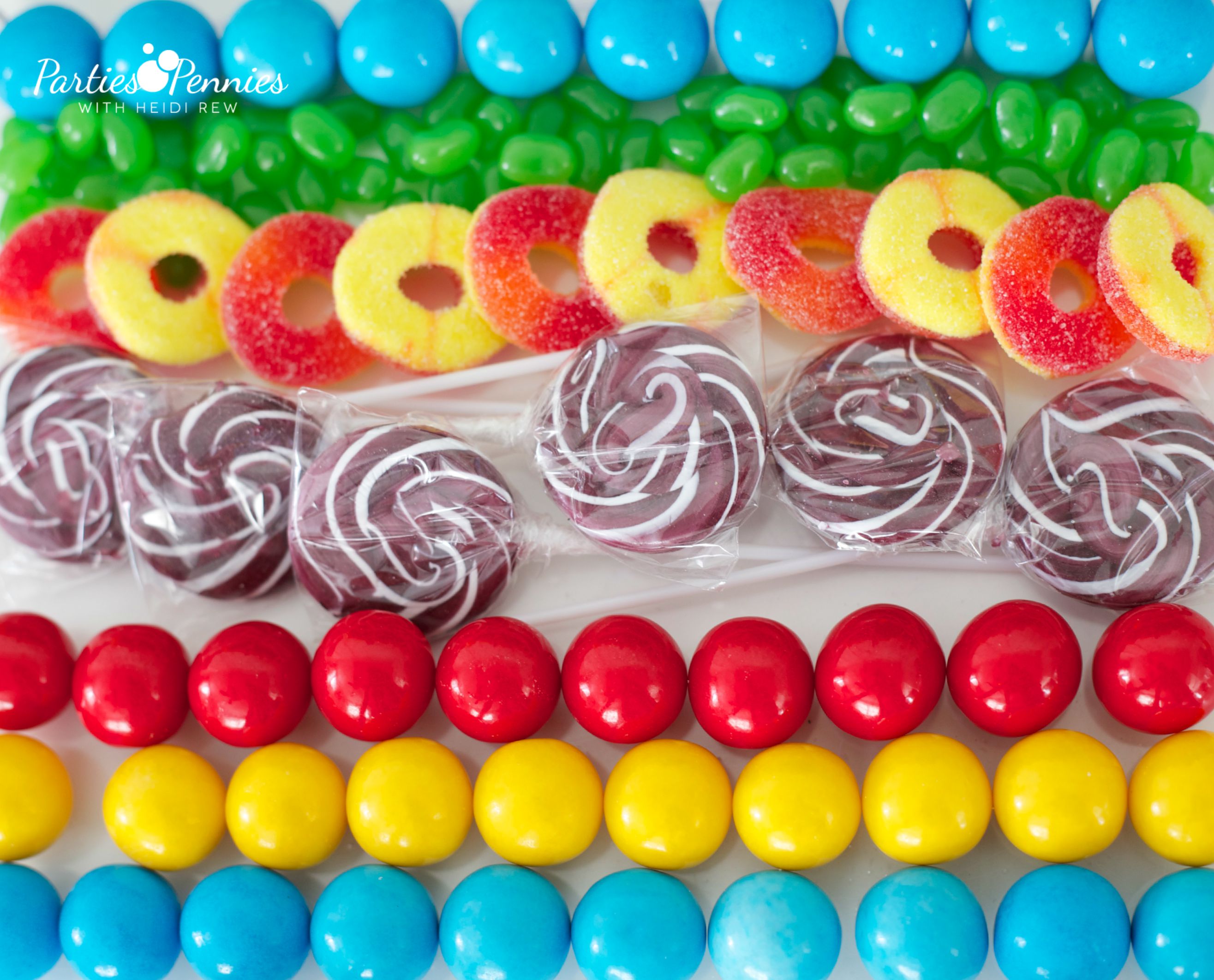 CANDY COATED CHOCOLATE:
1| Amazon $0.21/0z
2| Oriental Trading Co $0.28/oz
3| Party City $0.37/oz
4| Bulk Candy Store $0.41/oz
5| Candy Warehouse $0.61/oz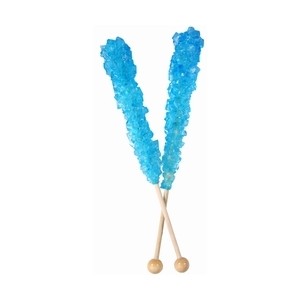 ROCK CANDY:
1| Party City $0.83/pc
2| Amazon $0.93/pc
3| Bulk Candy Store $0.99/pc
4| Candy Warehouse $1.00/pc
5| Oriental Trading Co $1.08/pc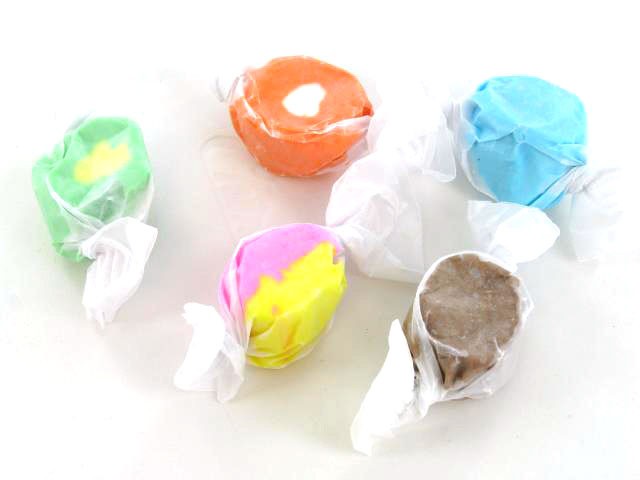 SALT WATER TAFFY:
1| Oriental Trading Co $0.20/oz
2| Candy Warehouse $0.24/oz
3| Bulk Candy Store $0.24/oz
4| Amazon $0.29/oz
5| Party City – N/A
I also compared licorice twists, but each source had a different measurement for them (pieces v. weight). They were too tough to truly compare. Overall, it looked like Oriental Trading Company won that as well.
Even though some of these online stores may not be the cheapest, they do have some deals that you can take advantage of. Here are some coupon codes and tips:
ORIENTAL TRADING CO: Free Shipping for Orders over $39 with OTC154939 code.
CANDY WAREHOUSE: Free Shipping on Orders of $200+. See other promotions here.
BULK CANDY STORE: Subscribe to their email list & receive 10% off your first order.
AMAZON: Free Shipping for Prime members.
PARTY CITY: Save $10 on $60, $15 on $80, & $20 on $100 with code SAVEMORE.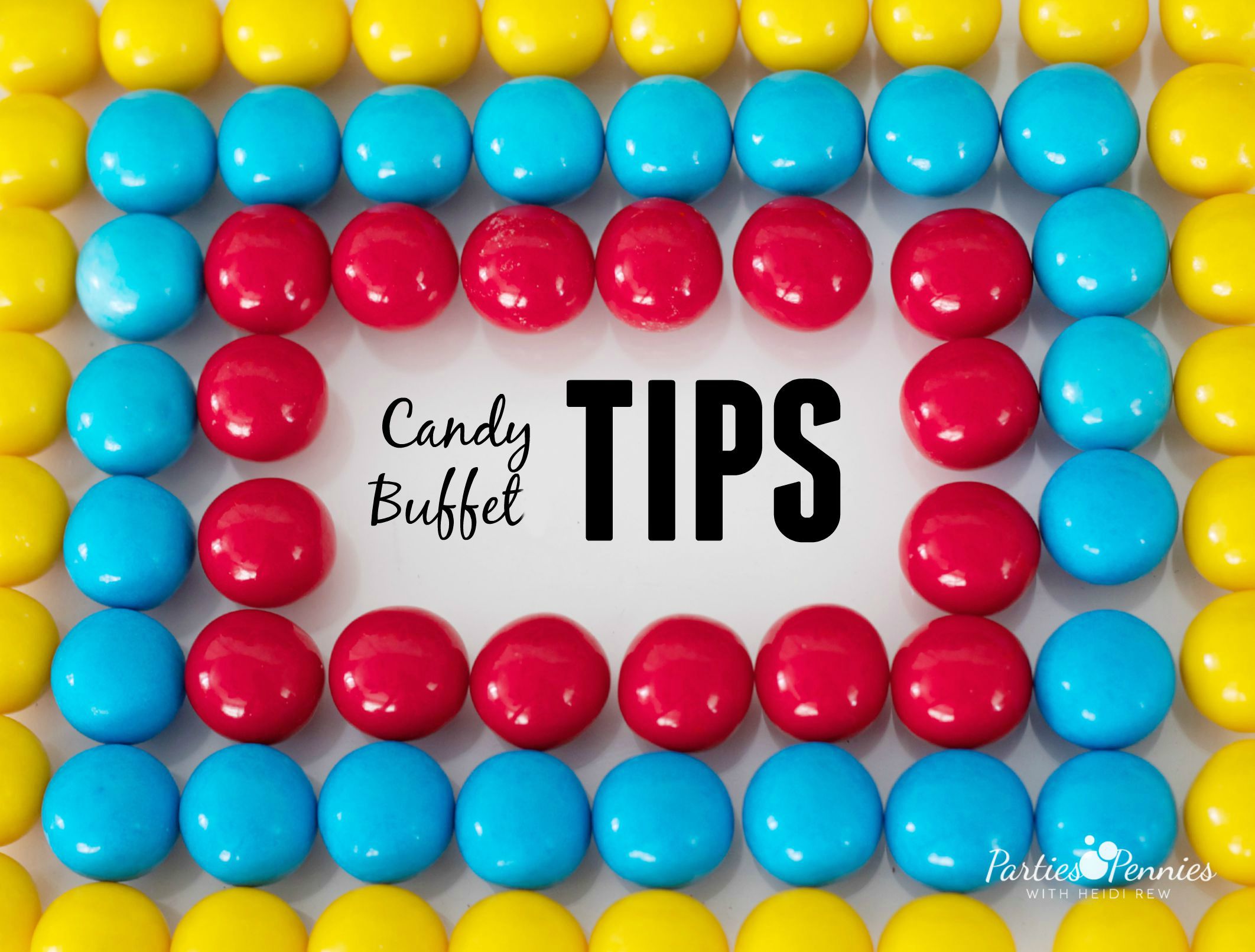 Now that we know where to go for the best price for bulk candy, here are a few other tips and tricks to help you create a gorgeous and budget-friendly candy buffet.
1| HOW MUCH CANDY SHOULD YOU BUY PER GUEST?
* 4-8 ounces of candy per guest
OR
* 8-10 Types of Candy (10-15 lbs of each) for a Large Event or Wedding; 5-8 types of candy for a smaller event (5-10 lbs of each)
2| HOW MANY CONTAINERS/JARS SHOULD I USE?
* I'd recommend at least 7 jars. Personally, for a small event, I'd go with 10-12. For a wedding, I'd go with 12-15+.
3| WHERE IS THE BEST PLACE TO FIND THE FUN APOTHECARY JARS?
My two go-to places are Amazon and Home Goods/TJ Maxx. They have the best deals on Apothecary Jars. Like these… (and the scoops to go with them)
4| TIP: IF ORDERING IN HOT WEATHER MONTHS, EXPEDITE SHIPPING FOR BETTER DELIVERY.
5| TIP: THE CANDY DOESN'T JUST HAVE TO BE DISPLAYED IN GLASS JARS.
* If you're having a themed party, be creative with the display – serve wrapped candy in a cowboy hat for a western theme, a DIY record bowl for an 80s party, a square dish from legos for a Lego themed party, etc.
Do you have any other tips to add? Any other questions about a candy buffet?
I'll leave you with this one parting piece of wisdom I saw quoted while doing the research for this post:
Hey…I'll go with it! Have a great week & party on!
p.s. This is NOT a sponsored post. I just wanted to find the best resource for you.