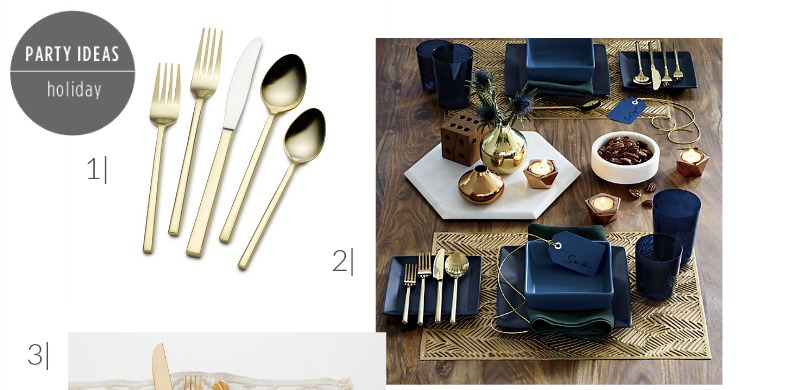 11 Nov

Best Price for Gold Flatware

Hey party people!

Have you been lusting after gold flatware for awhile? Doesn't it make a tablesetting?! You know me…champagne taste on a beer budget. I have had a longing from the depths of my party planning soul for gold flatware for a couple years now. Every time I saw them in stores, I couldn't justify the price. I mean some of the sets were $400+. Do you know how many parties I could throw for that money??

Well…I finally found some sets that look amazing and are much more affordable than $400. Still not pennies, but I felt like I found the best price for gold flatware and I wanted to share it with you. It's the perfect "splurge" purchase before the holidays.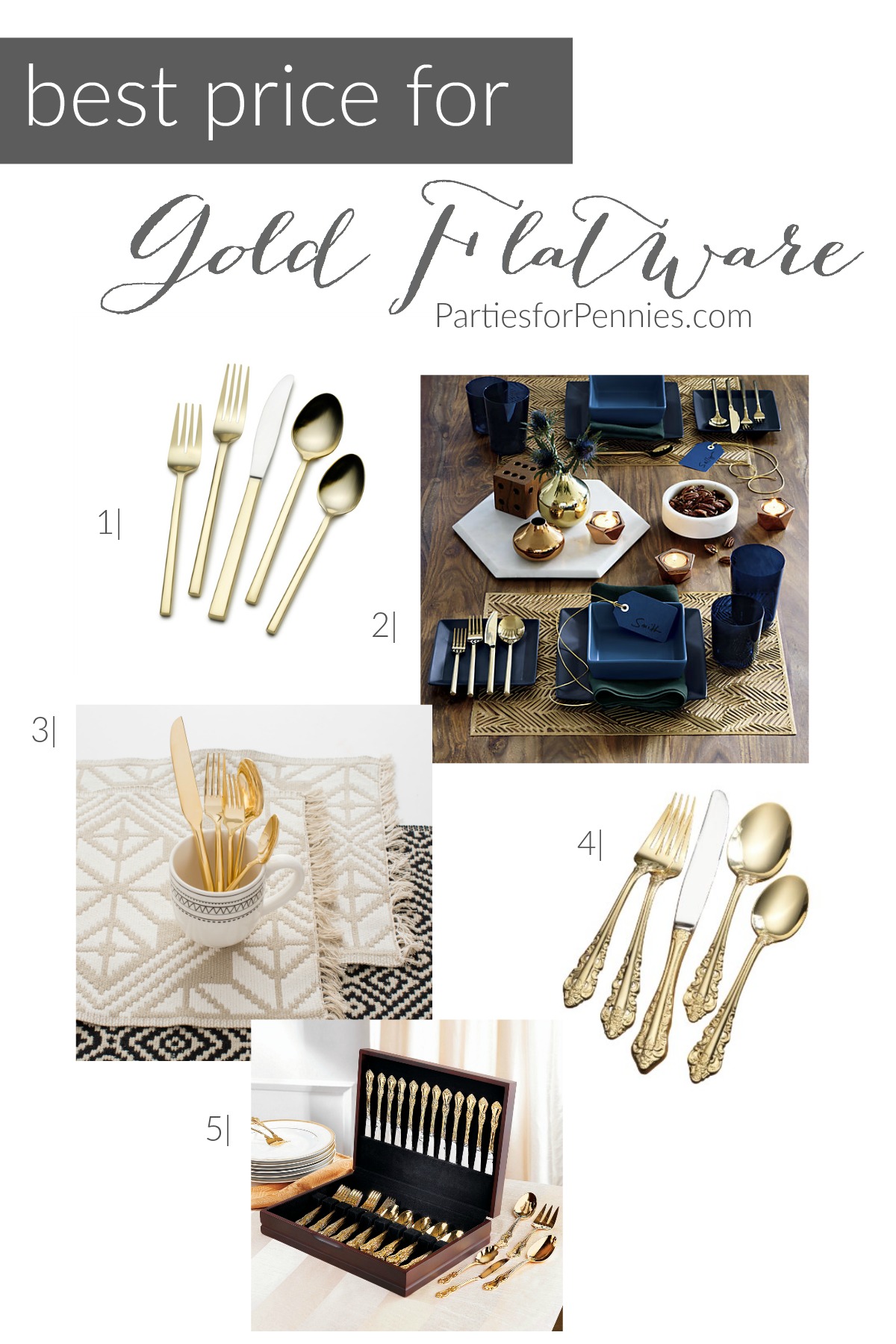 1| Museum by Hollister Set Overstock.com – $18.74/5-piece set ($74.99/4-place setting). The site did say they only had a few left, so hurry if you want it. (photo via overstock)
2| CB2 Gold Rush Set – $19.98/5-piece set ($79.92/4-place setting). I love the look of these and so impressed by the price. (photo via CB2)
3| Threshold Izon Flatware from Target – $19.99/5-piece set ($79.96/4-place setting). These were the ones I ended up getting, but you may want to try ordering them online. The stock was getting pretty low in the store. (photo via Brit & Co)
4| Wallace Antique Baroque Gold-Plated Set from Amazon – $14.66/5-piece set ($176.00/12-place setting). These are one of the best prices, but you can only buy a 12-piece setting. (photo via Amazon)
5| Brylane Home 61-pc set from Amazon – $10.83/5-piece set ($129.99 + $19.99 shippping total for a 12-place setting). Again, you need to buy the entire 12-piece setting, but it's a great deal and you get a mahogany organizer as well. (photo via Brylane)
I almost bought one of the sets from Amazon, but I wanted something a little more modern so I went with the Target set. I've already put them to use on our Christmas table here…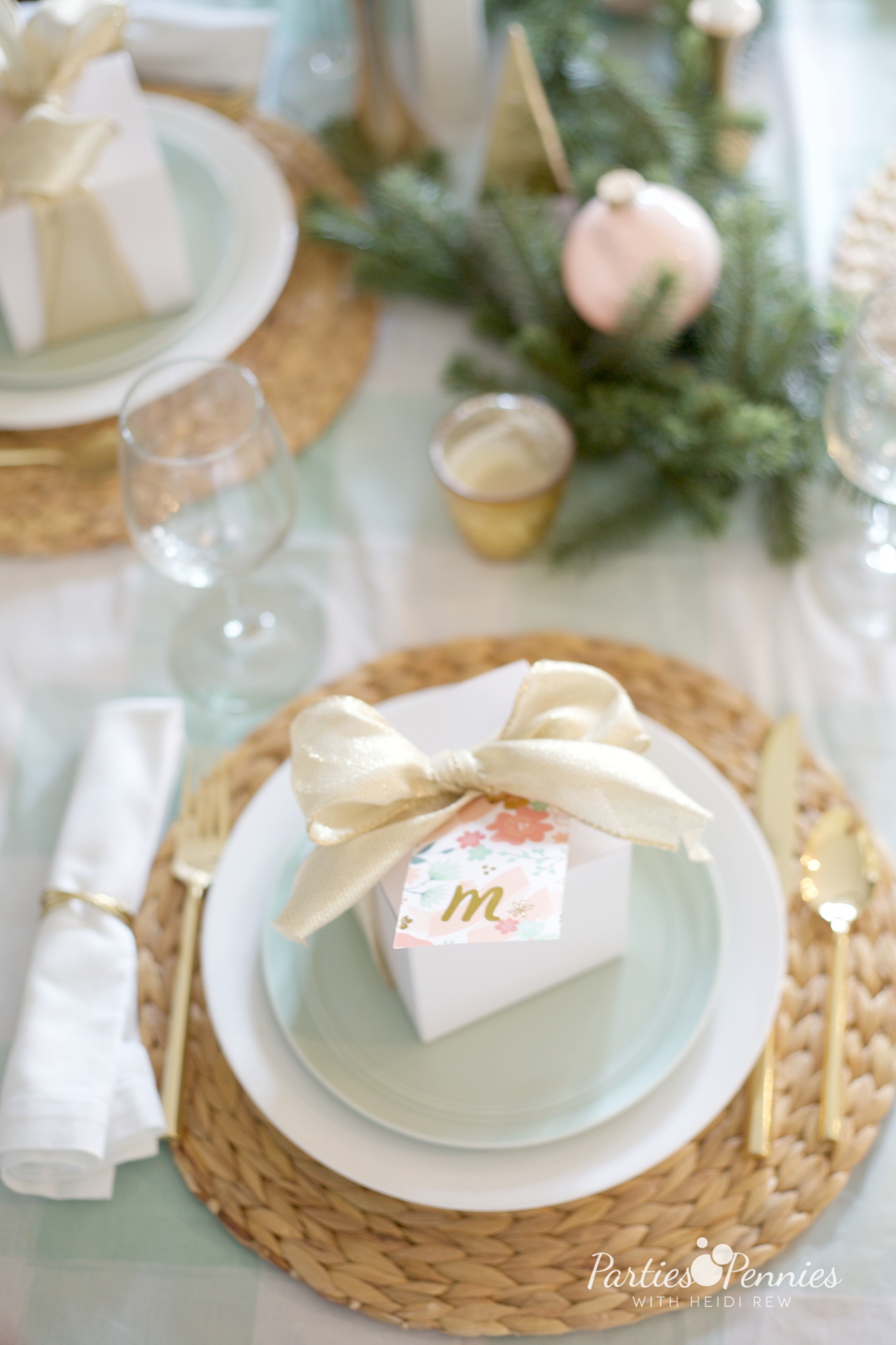 Treat yourself to a gold flatware set this holiday season…or check out this gorgeous copper set…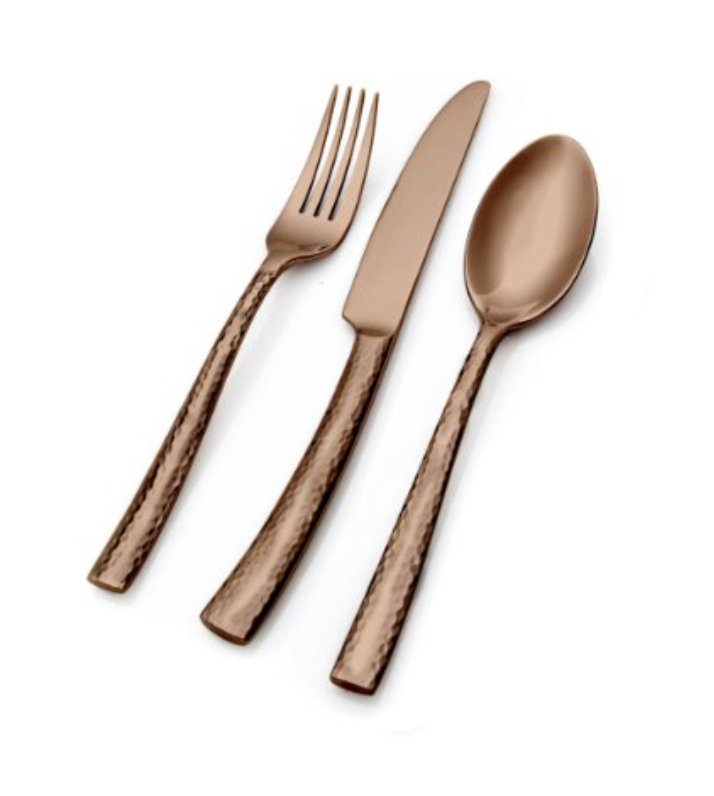 Find it on amazon here.
Hope you're having a great Fall Season so far! Party on!