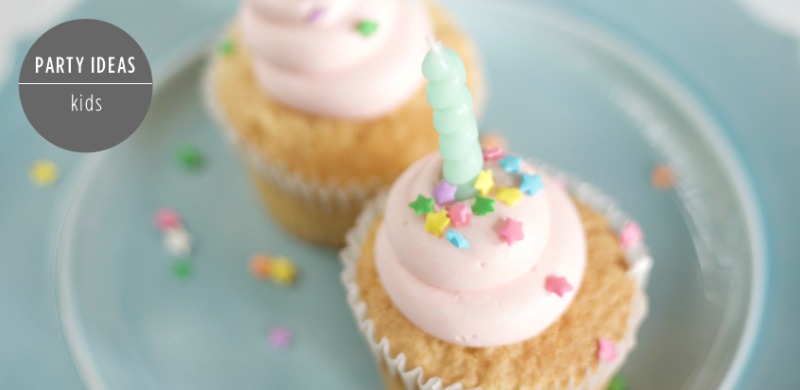 26 Jul

Which is Cheaper – Store-Bought or Homemade Cupcakes or Cake?

Hey party people!

How many times have you decided to make something yourself to save money only to realize you ended up spending more money than if you had just bought it? It happens to the best of us. One of the party staples I've wondered about for awhile is cupcakes and cake. So, I decided to put on my math hat and figure out which is cheaper – Store-Bought or Homemade Cupcakes or Cake.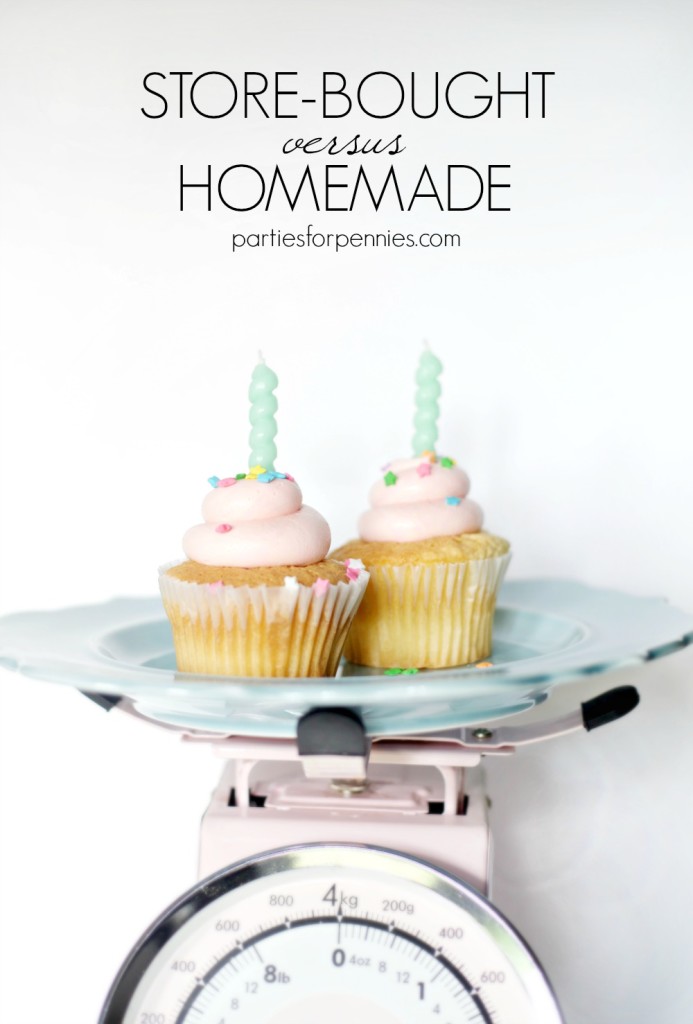 Before I reveal my results, here is some info you should know – I did my research at our local grocery store. The store-bought cakes are from the grocery store bakery and the homemade cake/cupcake ingredients aren't organic or gluten-free, just regular.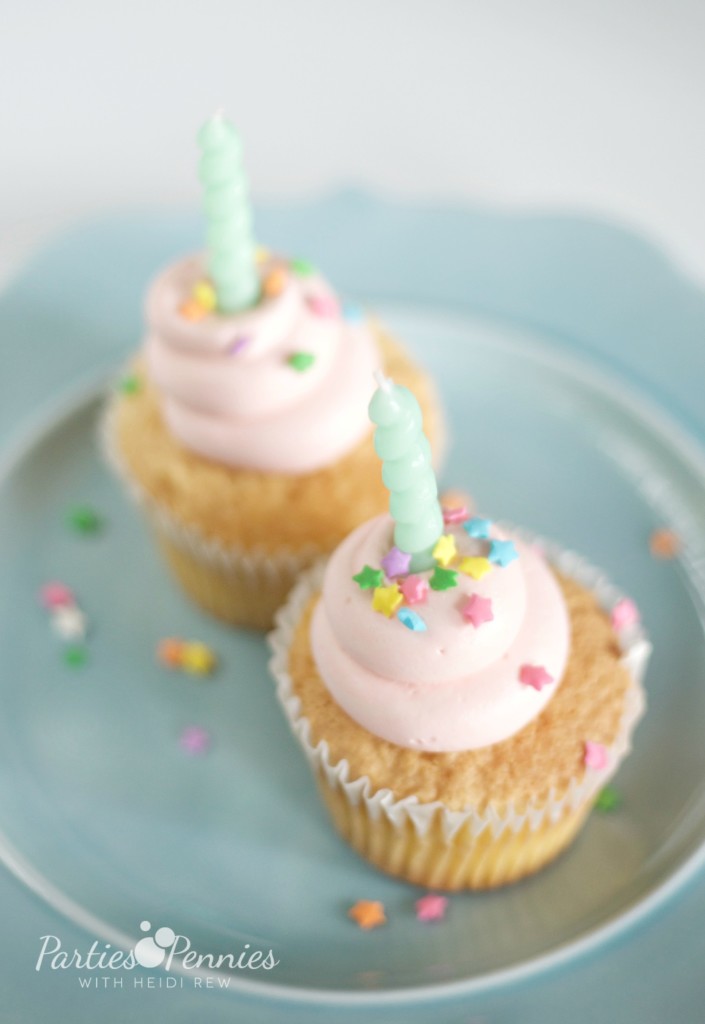 The HOMEMADE cake inched out the STORE-BOUGHT cake by about $10. However, if you want to add anything to personalize the homemade cake, that can easily push you over. The store-bought cake has a customization option, so that may be the best way to go if you do want something special.
However, the HOMEMADE cupcakes and STORE-BOUGHT cupcakes (based on my local grocery store price of $4.99/6) came out almost neck and neck with the STORE-BOUGHT cupcakes saving you $0.30! So, unless you're just in the mood to make cupcakes, buy those suckers from your local grocery store!
Of course, we can't discount the time factor. Parties take a lot of time and work. I know you're busy. We've all got so much we're juggling. So…if you're short on time, but still want a beautiful, personalized cake or cupcakes here are some options.
*Please pin images below from source's website. 🙂
Top with the guest of honor's favorite candy…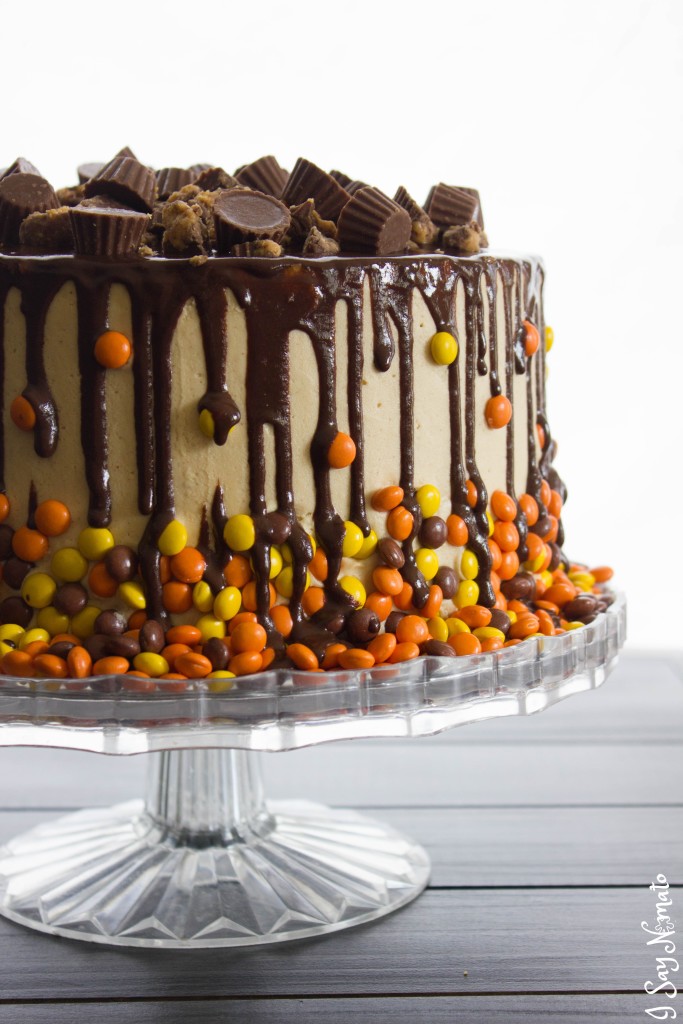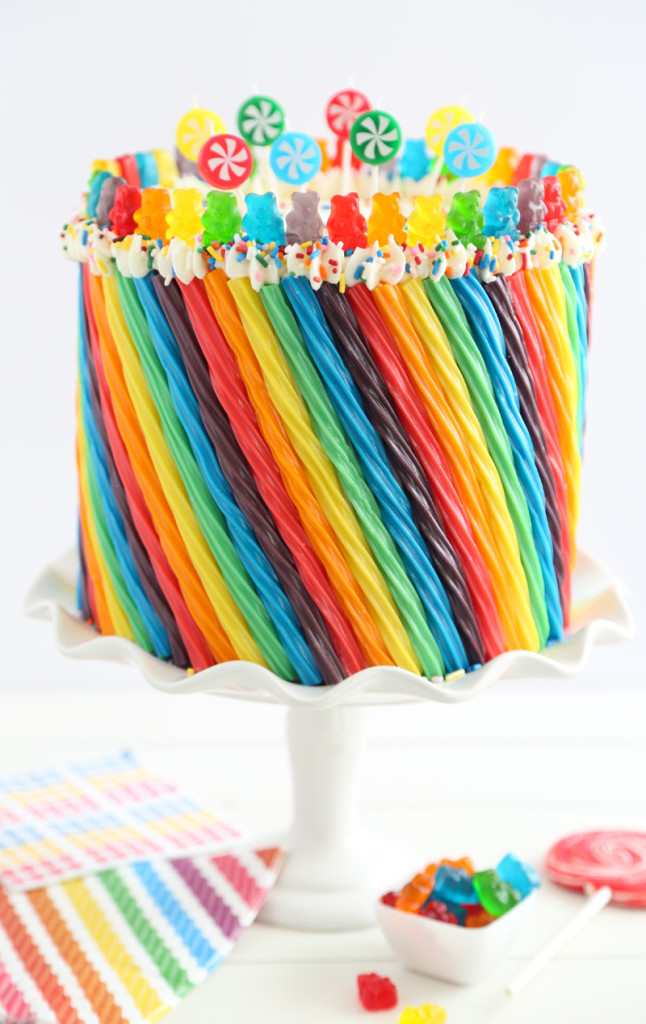 A simple trip to the scrapbook aisle in your local craft store can result in a fun topper like this…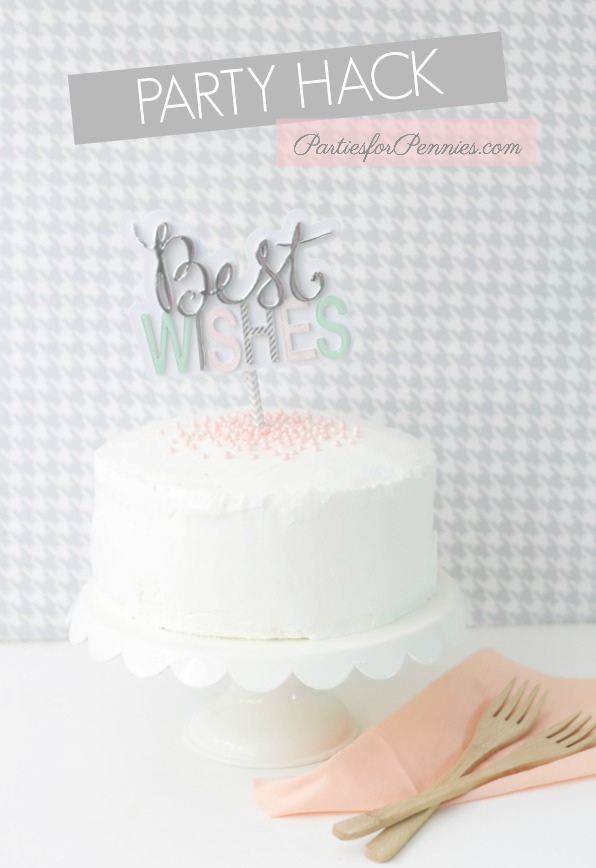 Is it a summer party? Top with fresh berries & sprinkle with powdered sugar.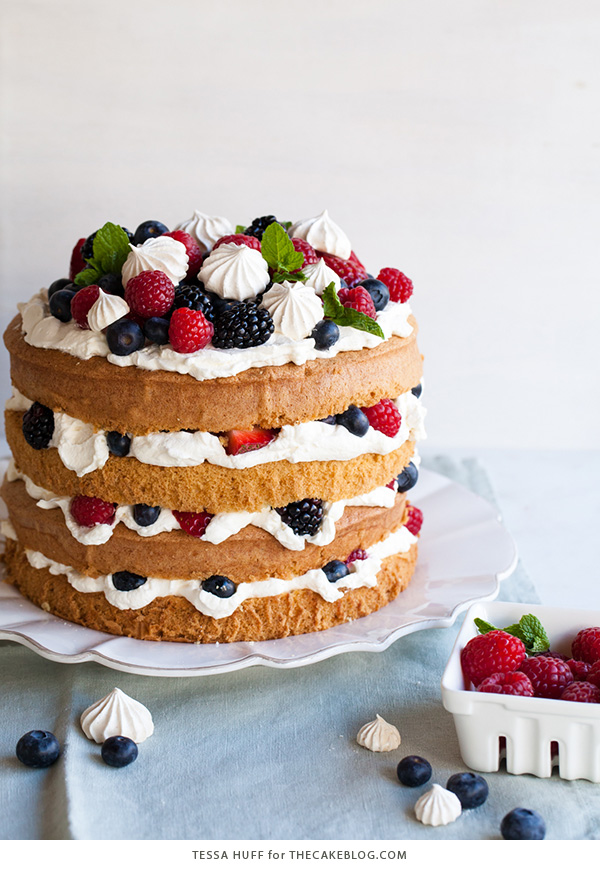 Camping party? This S'mores cake would be perfection!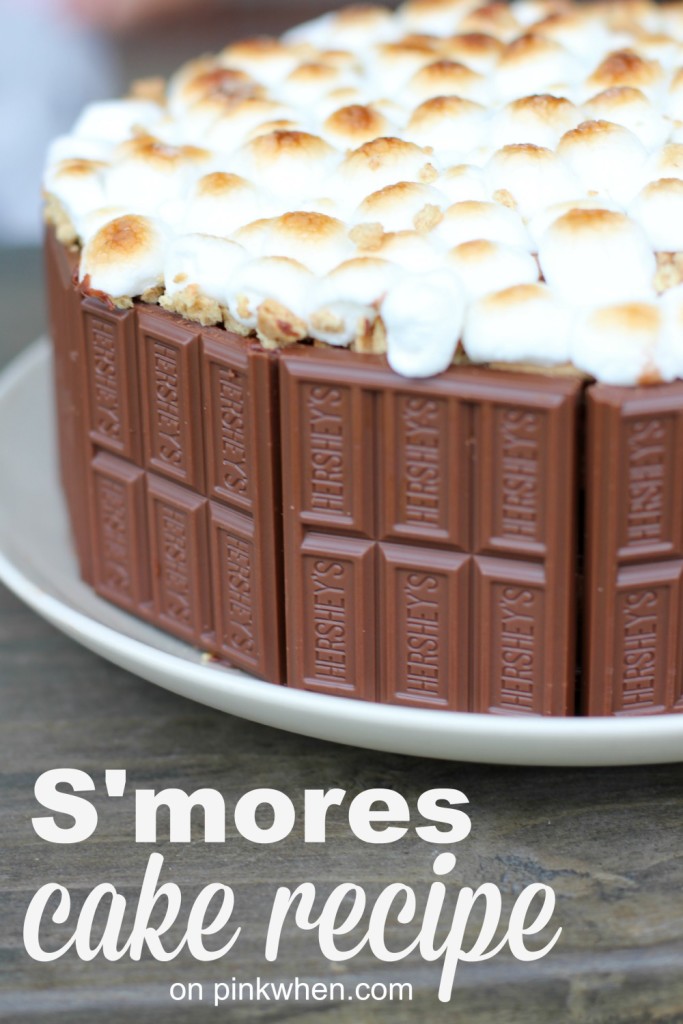 Or take the birthday candle to a whole new level!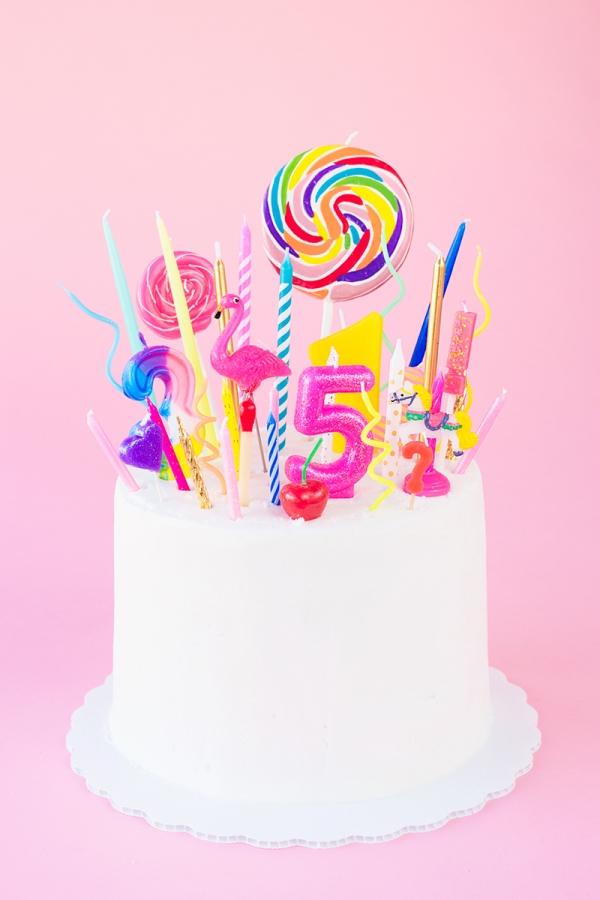 Honeycombs are really fun party decorations, so why can't we use them to decorate the cake, too?!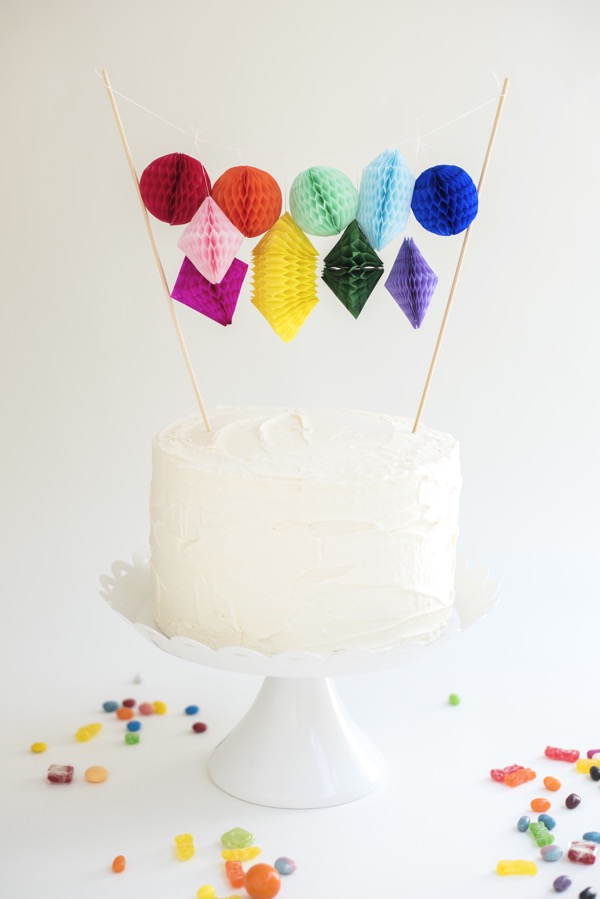 Make a fun 3-D cake or cupcake topper with chocolate melts! It's really simple!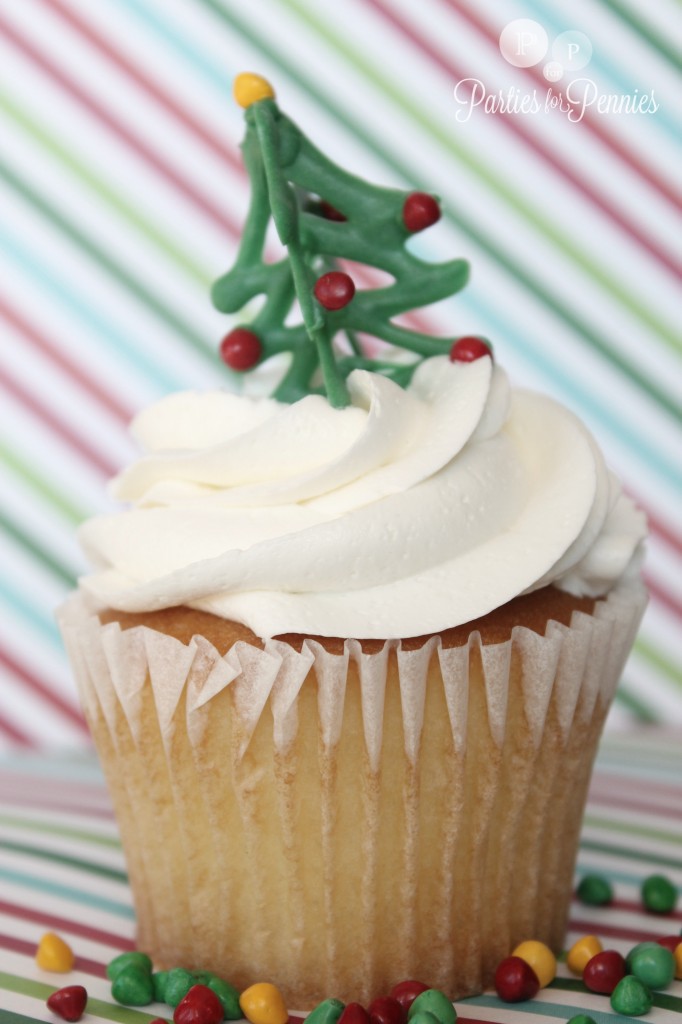 If you really want to be a party animal, add these fun woodland creatures to the top of your cake!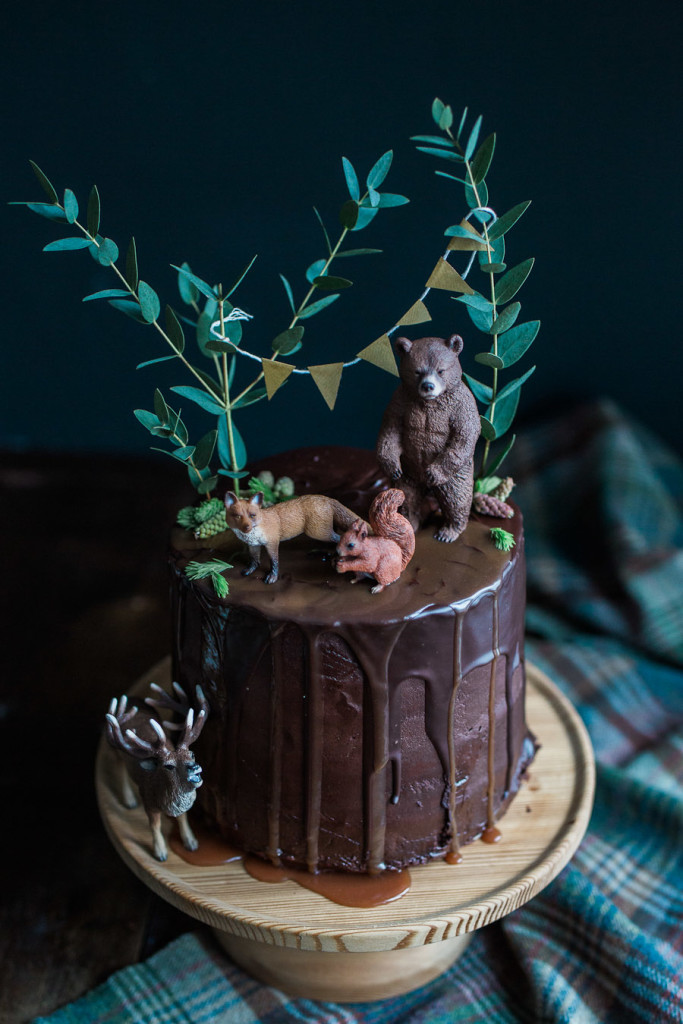 These birthday flags are only $7 and look so cute on top of a plain cake!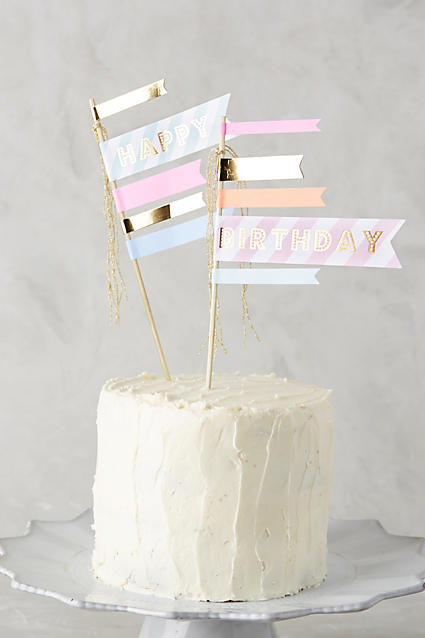 Have a specific theme? Find items that relate, add them to some sticks and boom…a fun cake topper!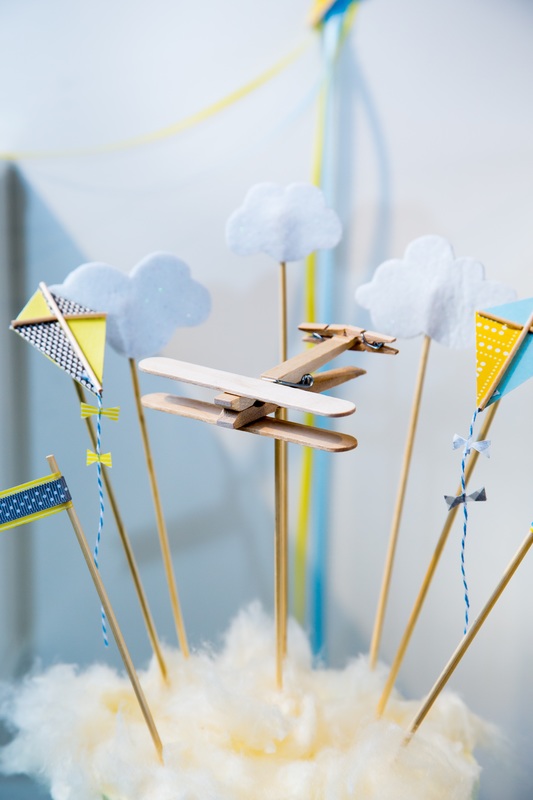 Two berry yogurt pretzels = pretty butterfly cupcake topper!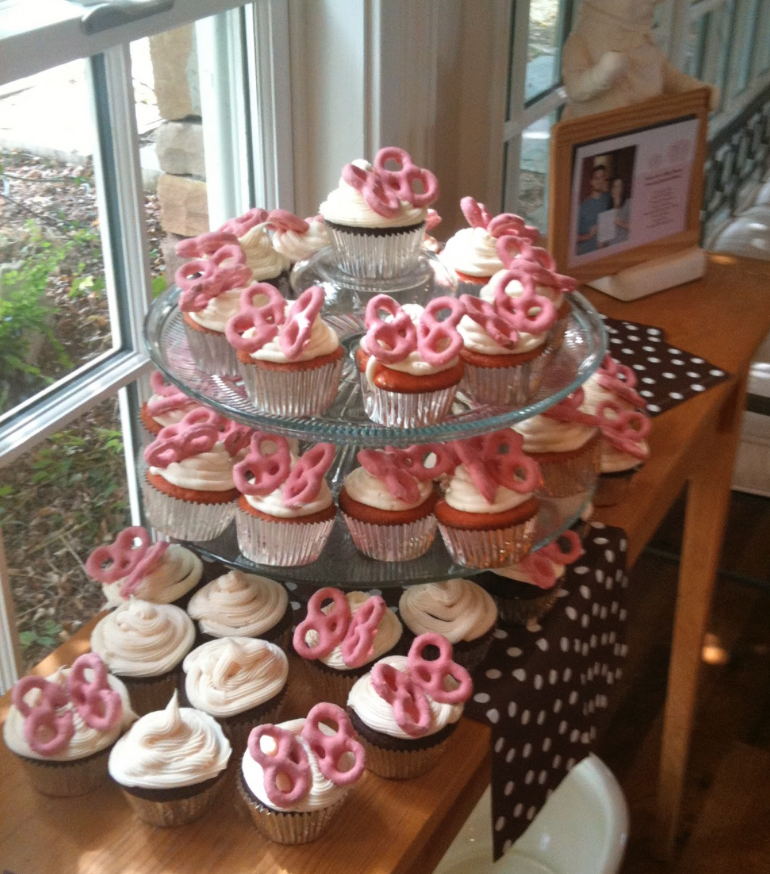 See…it is possible to have a beautiful, custom cake that's affordable!
Hope this sparks your creativity and helps you Party On!