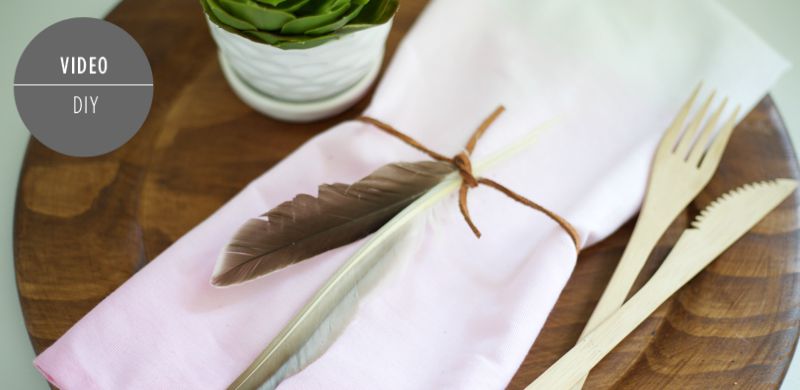 22 Jul

Dip Dyed Napkins

Hey party people!

Last week, I shared a Bohemian Wedding I styled for Kate Aspen. One of the DIY projects I did for the shoot were Dip Dyed Napkins.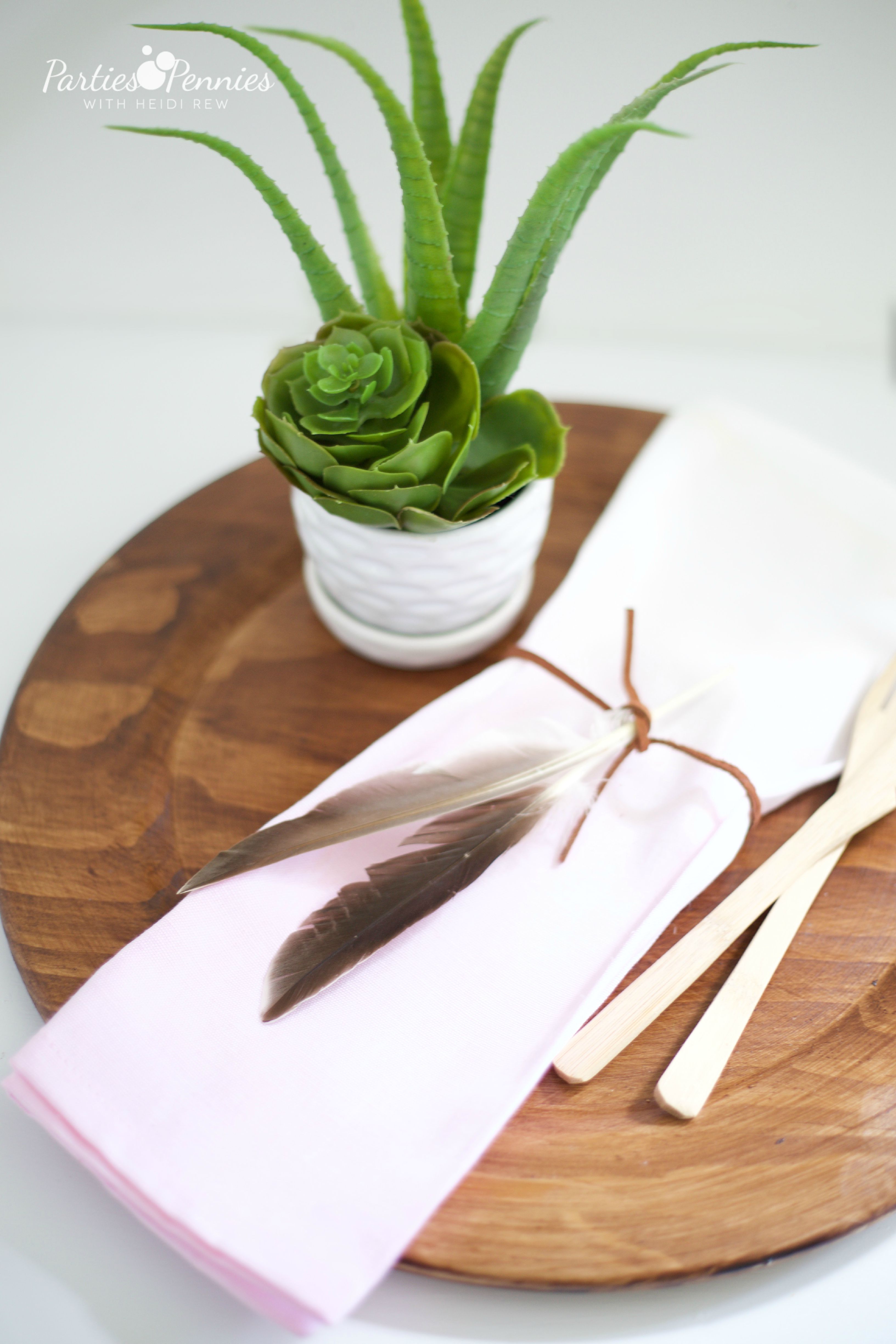 These are an easy DIY project that can really make your table stand out. Create these for a wedding, shower, or just a pretty tablesetting at home.
Since this is a project that is helpful to "see." I created this video tutorial for you.

Supplies:
1 | Napkins
2 | Dye (Powdered Dye)
3 | Containers/Bowls (3)
4 | Protective Gloves
5 | Salt, Water, & other Mixing Utensils that you probably have around your house
HOW TO STEPS:
1 | Mix the dye according to the package instructions, but HALF the recipe on the box. My dye box said to use 1 gallon of water, 1 package of dye, and 4 tbs. salt, so I used 8 cups water, 1/2 package dye, and 2 tbs. salt.
2 | Once that is mixed, add 4 cups of it to one container, 3 cups to a 2nd container, and 1 cup to a 3rd.
3 | In the first container (that you added 4 cups of the dye mix), don't do anything. In the 2nd container (with the 3 cups dye mix), add 1 cup warm water. In the 3rd container (with 1 cup dye mix), add 3 cups warm water. Each container should now have 4 cups total liquid, but each with a different intensity.
4 | Take a clean white cloth napkin and fold either side in to the middle (like you would to set the table) so that it's folded in 3rds. Dip 2/3 of the napkin in the container with 1 cup dye mix and 3 cups water. I didn't leave mine in long at all, but if you want the color a little stronger leave it in for longer than I did.
5 | Now dip 1/4 of the napkin in the 2nd container (with 3 cups dye mix & 1 cup water). Leave in for a few seconds.
6 | Dip 1/8 of the napkin in the 3rd container (with 4 cups dye mix).
7 | Lay or hang to dry. Once it's completely dry, it's okay to wash.
I love how the pink ones turned out (sorry the color is faint in the photo…they really do look more vibrant in person), but you could use this same tutorial except with different hues in the same family – navy, baby blue, seafoam.
Let me know if you end up trying this! I'd love to see your finished product! Party on!