14 Jun

DIY 4th of July Tanks

Hey party people!

Here's something a little quirky about me. I like to dress in similar style/color scheme/theme to the parties I host. It's something that almost happened subconsciously and I didn't realize it until a friend pointed it out. So, it should come as no surprise that I want to get my patriotism fashion on during 4th of July! I searched online for something, but nothing really stood out, so I decided to DIY 4th of July Tanks (you could also do this on "tees" :)). And I'll show you exactly how I did it!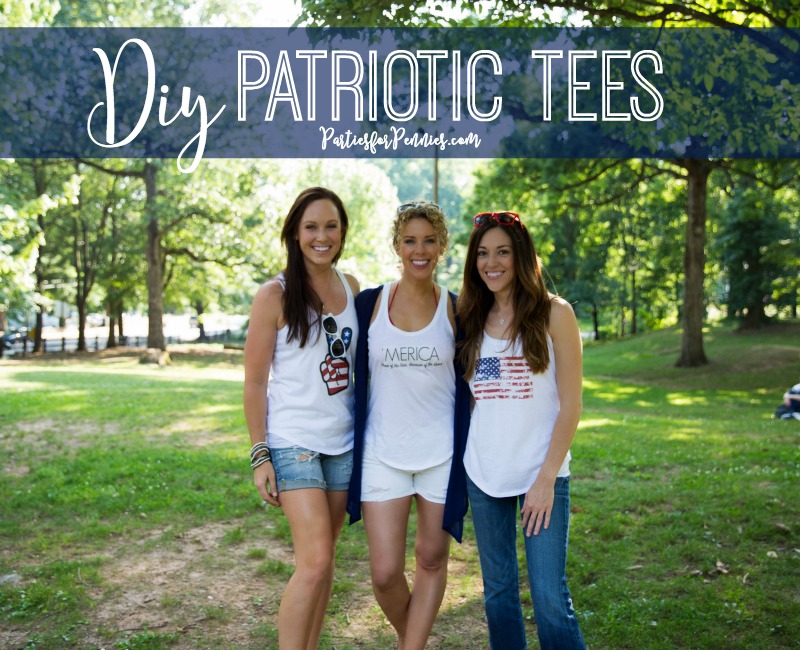 I created (or bought) three different designs that I thought would be fun for the 4th. If you'd like your own DIY 4th of July Tanks or Tees, here's what you need and how to make them.
SUPPLIES:
Click on the photos below to find out where to buy them.
I figured you probably already have a printer and iron, but I just wanted to let you know which ones I love. 🙂
*Make sure to use a white tank or tee. The iron-on transfer sheets and these specific 4th of July designs work best with a white tank or tee.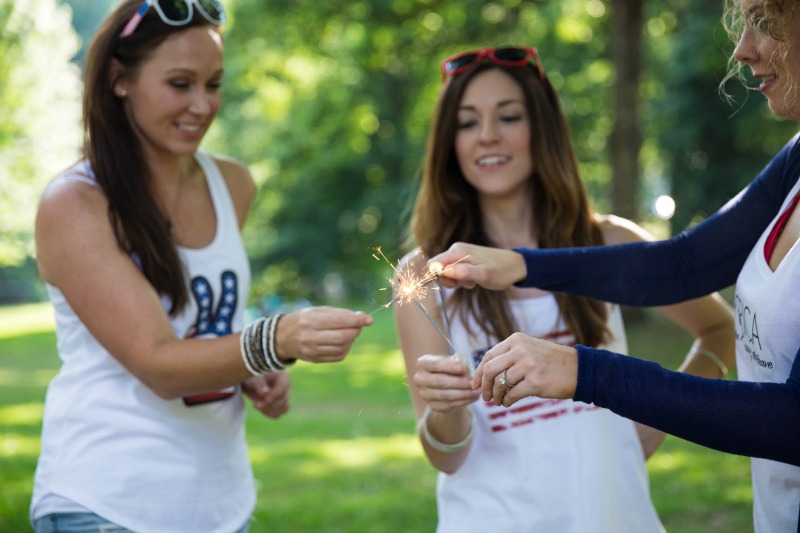 HOW-TO STEPS:
1| Wash your white tank top or tee.
2| Download the 3 different tank designs. They're totally free, just click the button below to download. You'll be sent an email with the download (make sure you check your junk mail if you don't see it in your inbox).
*Best viewed with the free adobe reader installed.*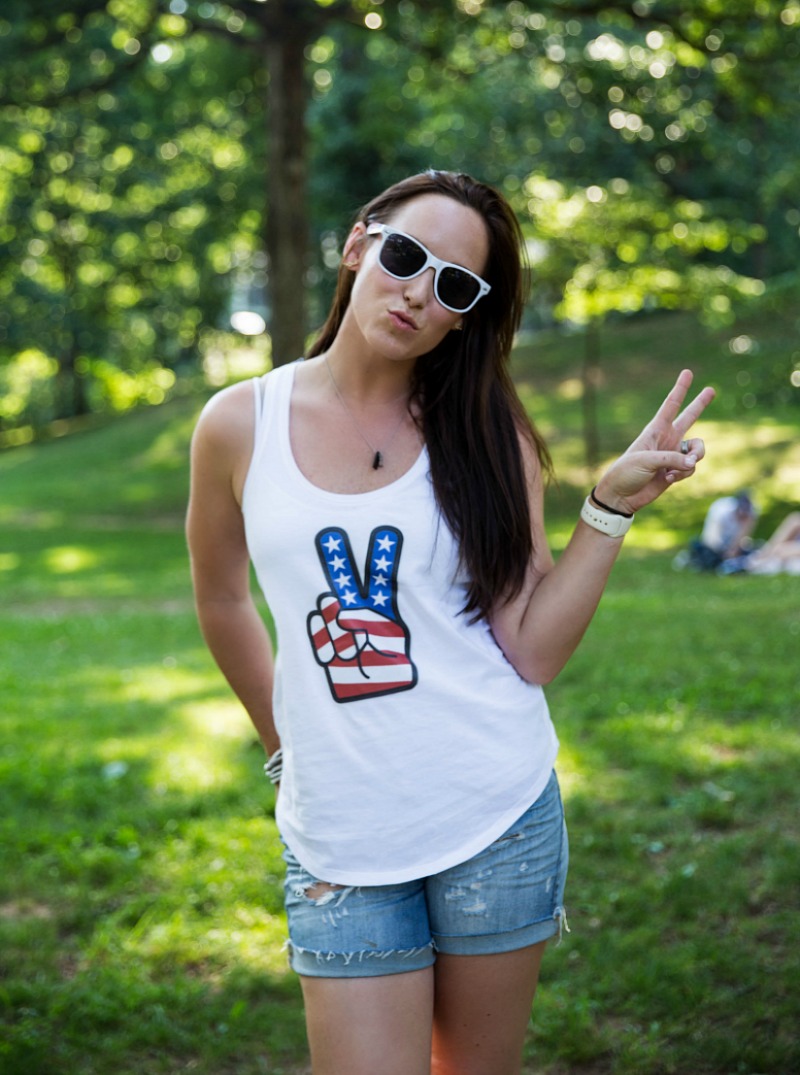 3| Print your favorite 4th of July tank design from the download (Peace Sign, American Flag, or 'Merica – Home of the Free, Because of the Brave). Print it on regular paper to make sure it looks okay first. The design will be reversed so it transfers correctly. Now, add the iron-on transfer paper to your computer. Pay attention to which direction the paper should face (read your specific iron-on transfer sheet directions to be sure) and print the design.
4| Prep your tank or tee for the transfer by ironing it out smooth. Place it on a flat surface, with a towel on top of the flat surface. Always use extreme caution when using the iron.
5| Cut the design out of the iron-on transfer paper. Try to cut as close to the design edges as possible.
6| Lay the cut out design face down on the tank or tee. Press the iron (no steam, set at cotton) firmly on top of the transfer sheet. Press down for about 10 seconds at a time around all the parts of the design. The key to getting the design to stick is how firmly you press down on the iron. Try and put all your weight into it. You may have to go over the design a few times. To check if it is adhering, try to lift up on one edge of the design. If the backing easily pulls up, then it should be okay. If it doesn't, keep firmly pushing the iron onto the design.
7| Once the design has transferred onto the tank or tee, allow to set for at least 24 hours before washing.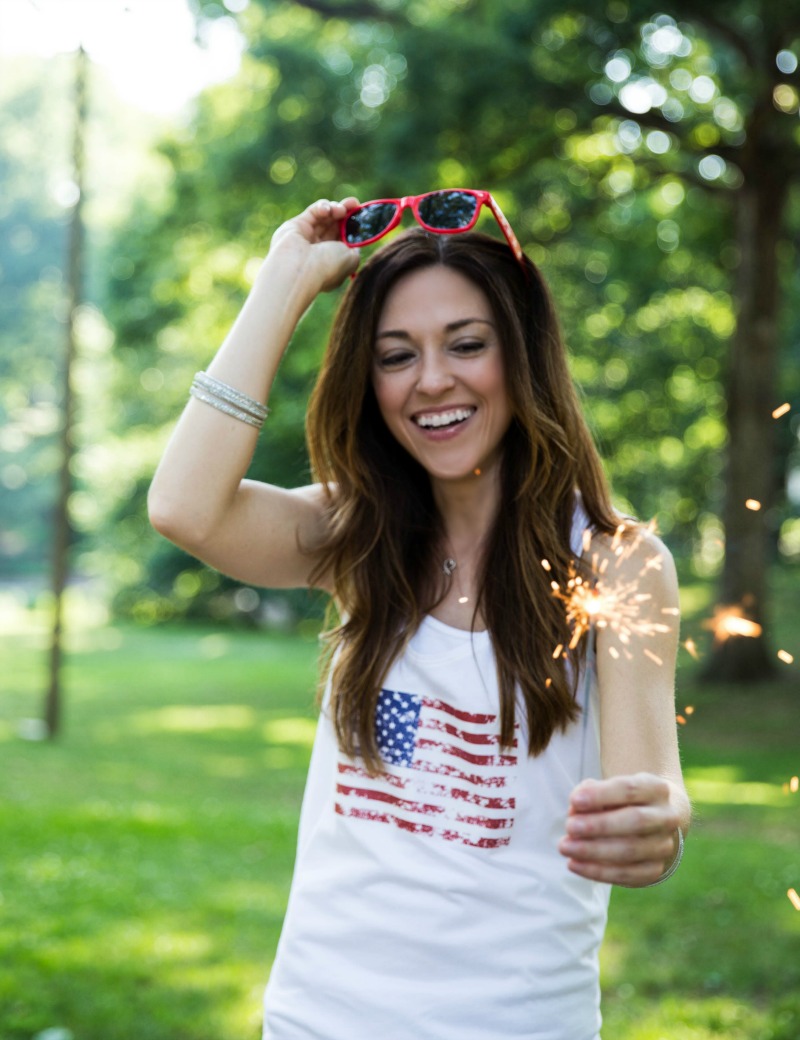 Now pair your DIY 4th of July Tanks with some DIY Patriotic Sunnies!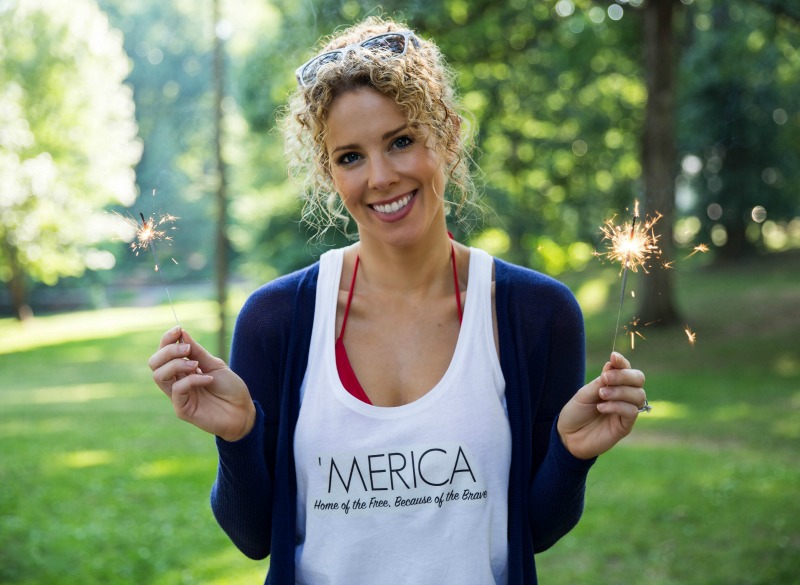 Aren't these so fun?! Hope your 4th of July is fun, festive, and fashionable!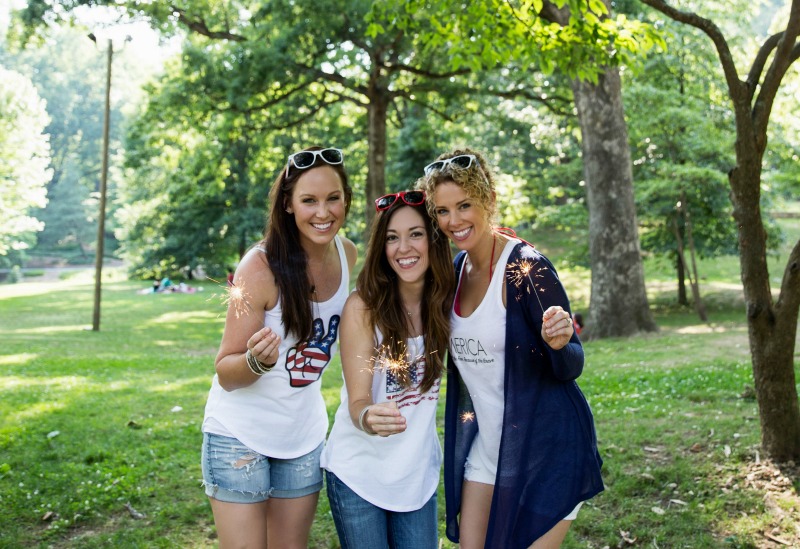 Big thanks to my awesome models (and friends) Allison Farmer and Kate Caldwell, as well as our photographer, Morgan Turnipseed!
Now light up those sparklers and party on!