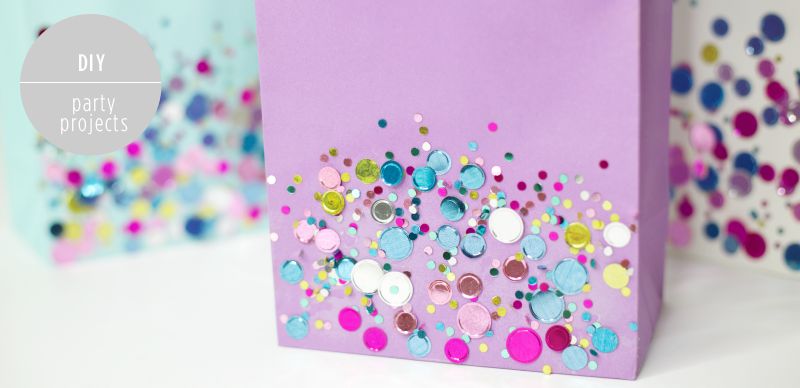 19 Aug

DIY Confetti Dipped Gift Bags

Hey party people!

How many times have you ended up paying as much money for the gift bag and card as the actual present?? Ugh…I hate it, but I'm also a sucker for pretty wrapping. As much planning goes into my Christmas wrapping paper every year as the presents themselves. So…I decided to try and fun little DIY to create adorable gift bags for HALF the price.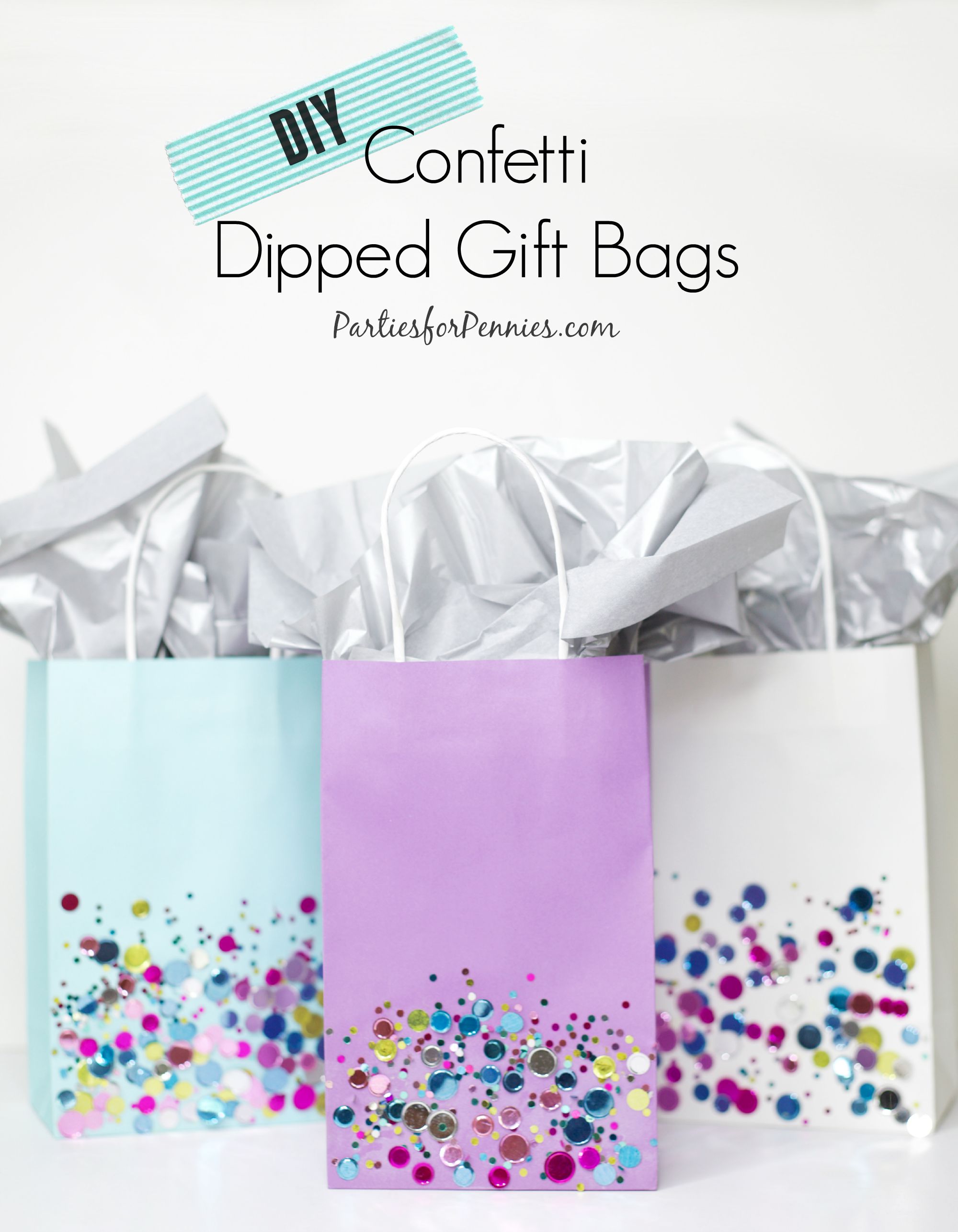 These gift bags take just a few minutes to make! Here's what you'll need to create your own: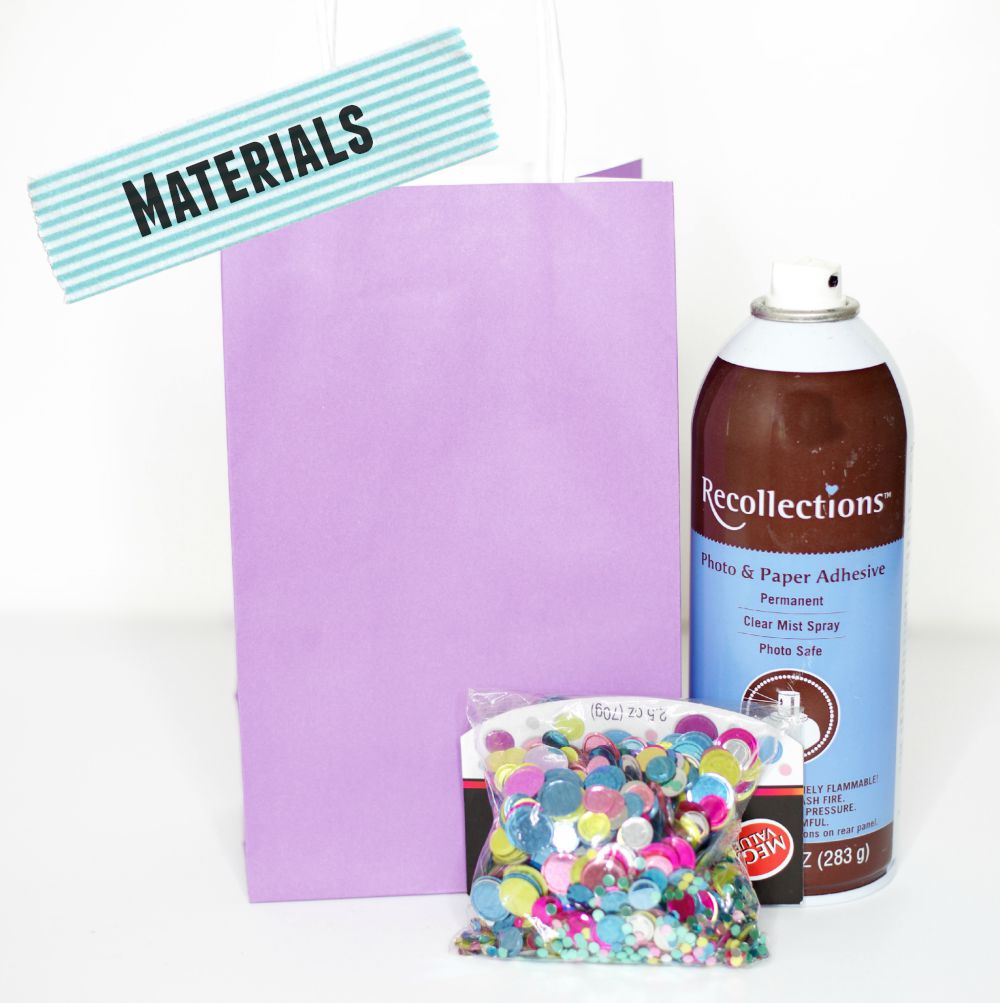 1| Plain Gift Bag 2| Confetti 3| Spray Adhesive (a Glue Stick will work too)
The only downside of the spray adhesive is that you can deal with some overspray. I covered my table with some paper before I began spraying my bag to prevent it getting on anything beside the bag. You could use a glue stick and that would eliminate that issue. The spray adhesive seems to hold the confetti on a little better.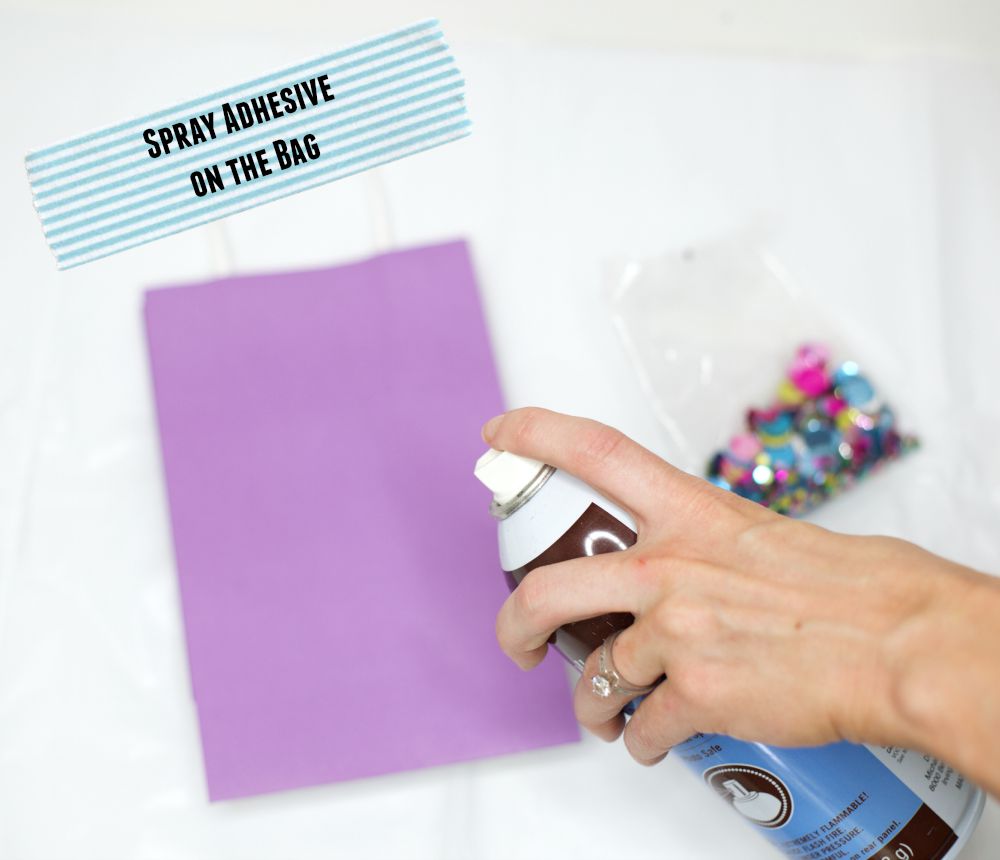 STEP 1: Spray the adhesive on the bottom portion of the bag (unless you want the confetti to cover the entire thing).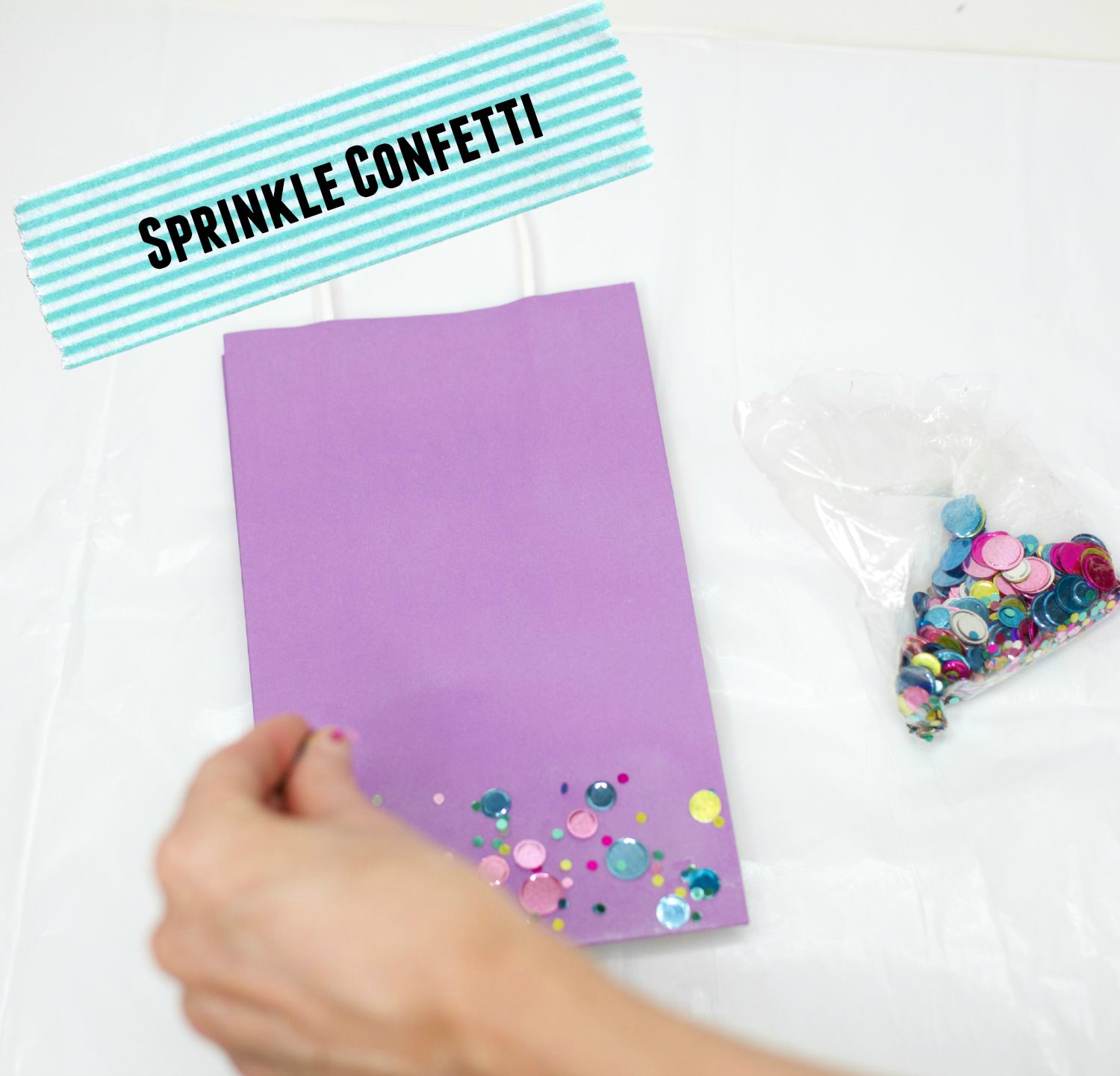 STEP 2: Sprinkle Confetti on the portion you just sprayed. I tried to do a more concentrated amount at the bottom and less towards the top.
STEP 3: With your fingers, gently press down on the confetti to make sure they're all sticking. Once it dries, you can do the opposite side or just leave it one-sided.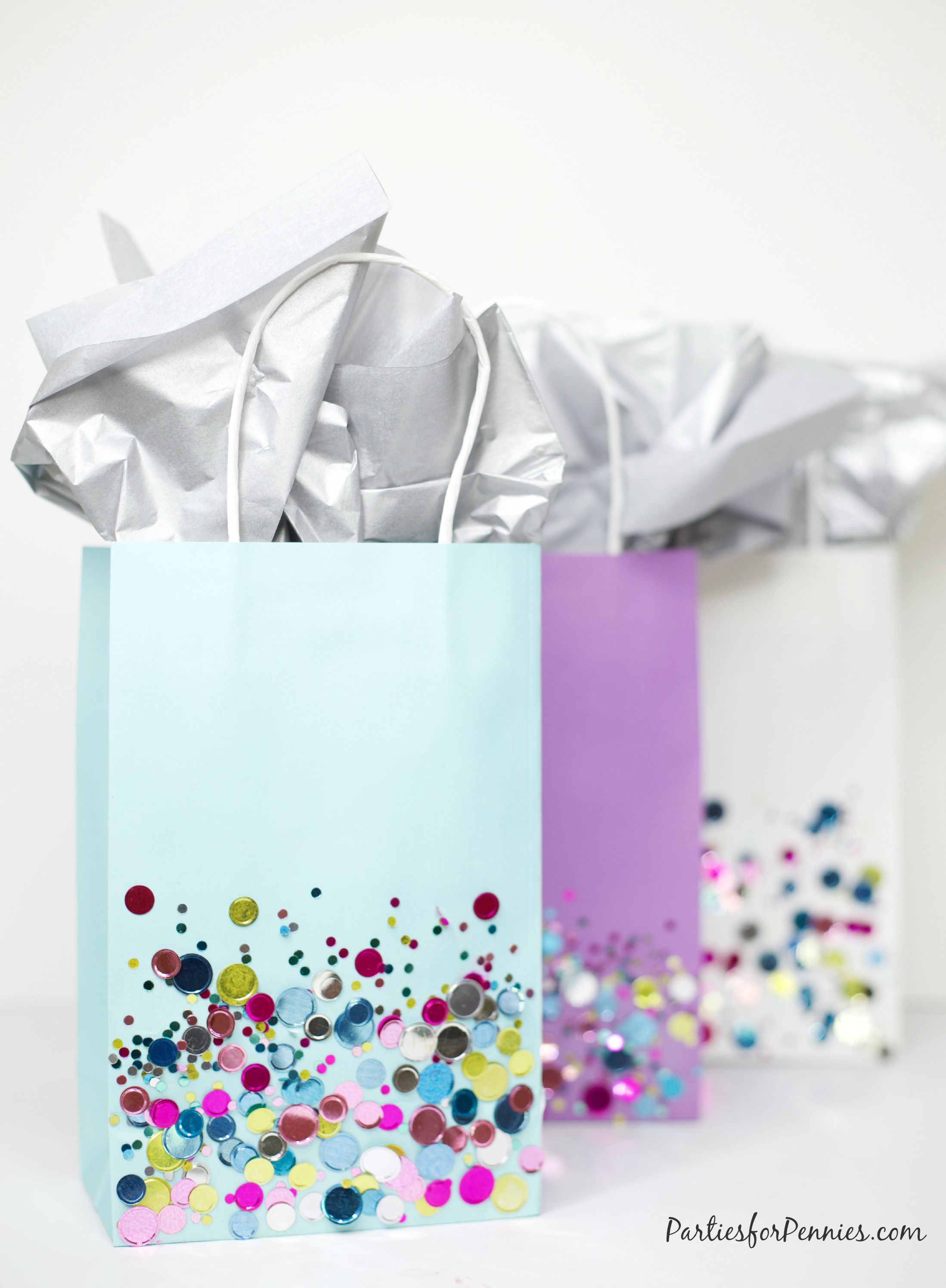 You can customize these any way you'd like. There are all kinds of different confetti you can use…even ones with "Happy Birthday" wishes. You can use store-bought confetti or make your own using a hole punch or just cutting up small squares.
You could also DIY these for birthday party favors. The ones I did would be fun for a real glam or girly party.
Super easy, budget-friendly, and fun!
Hope you have a confetti-filled day!!