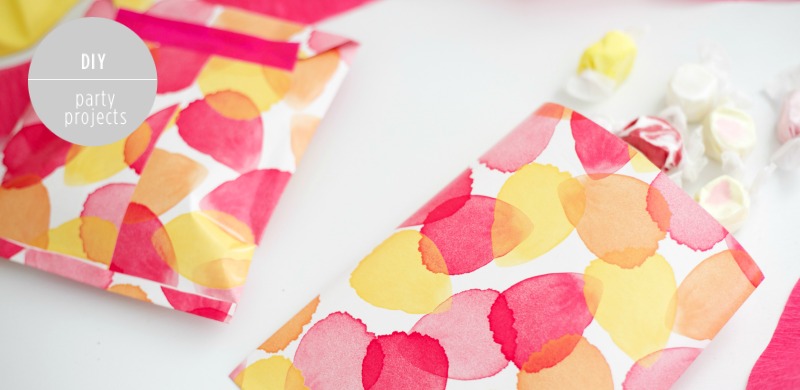 05 May

DIY Party Favor Bags

Hey party people!

One of my most favorite budget saver for parties is wrapping paper. You can use it as a table runner, to cover boxes to use as platforms, to create paper fans, and now…to DIY Party Favor Bags.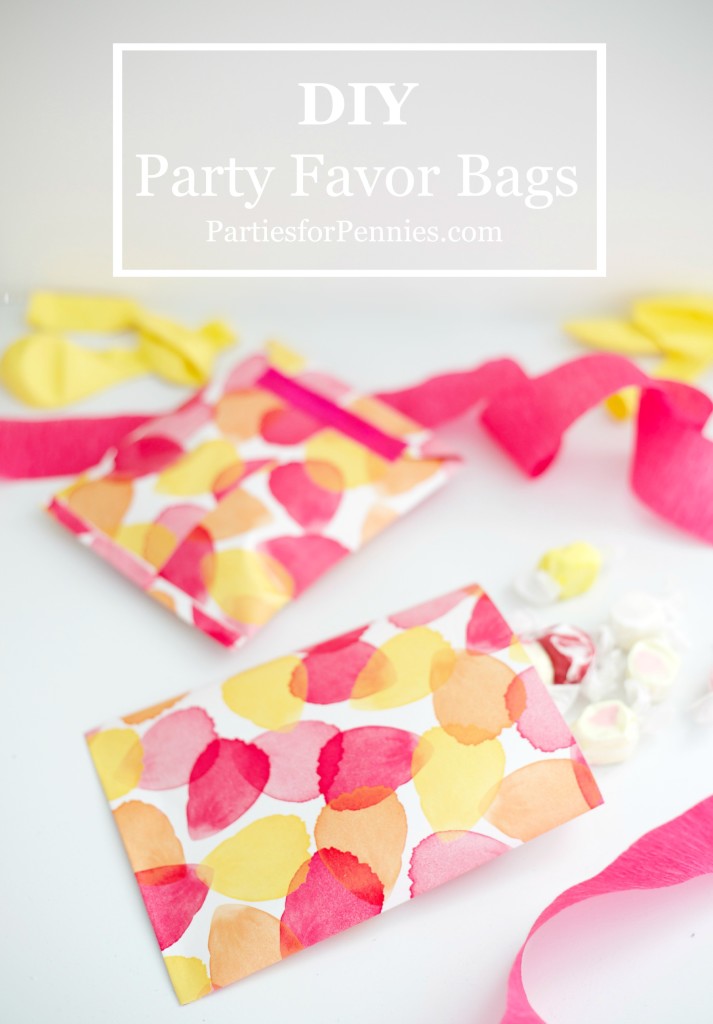 If you want to send your guests home with a treat bag of candies, cookies, or other goodies, make the bags yourself with regular wrapping paper.
Here's what you'll need:
Wrapping Paper, Ruler, Scissors, Pencil, & a Glue Stick

STEPS:
1 | Use the ruler to outline a 12″x 7.5″ rectangle on the wrapping paper, then cut out.
2 | Fold both sides lengthwise to the center. It needs to be 5.5″ across when it's folded over. Make sure that there's some overlap.
3 | With the glue stick, add about 1/2″ glue to the inside of one end and fold over one side.
4 | Add glue to the middle seam and press the opposite side in to the center.
5 | Fold the bottom up to 1/2″ and add a little glue to secure.
The final dimensions should be 5.5″ x 7."
Add the treats to the bag. You can fold it over and add some washi tape or just leave it open.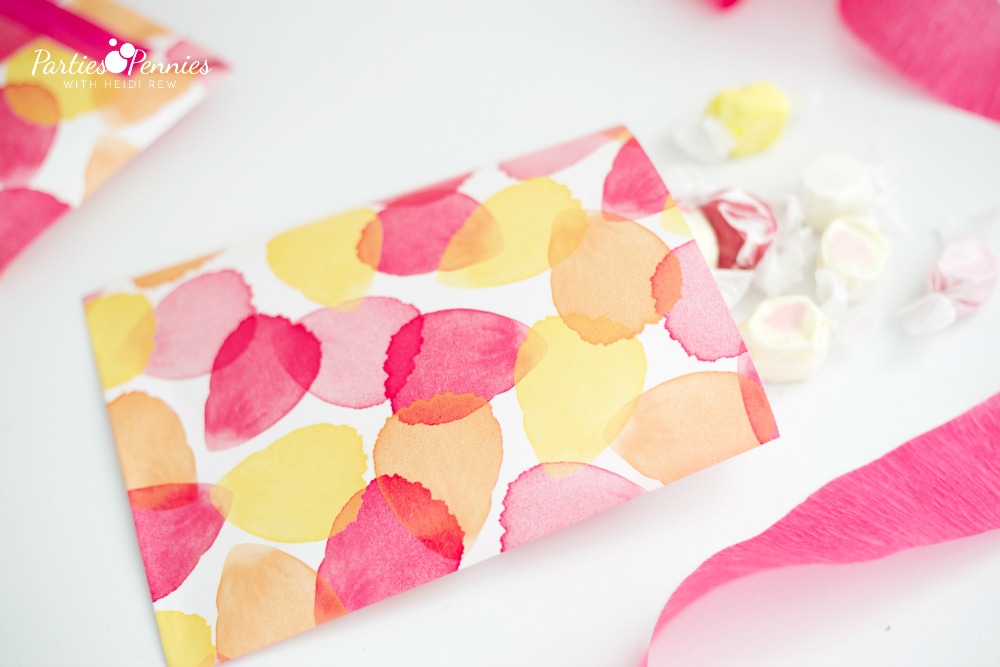 For more great party projects, check out Party Ideas on the menu bar.
What creative way do you use wrapping paper?
Hope you have a great day & don't forget to party on!