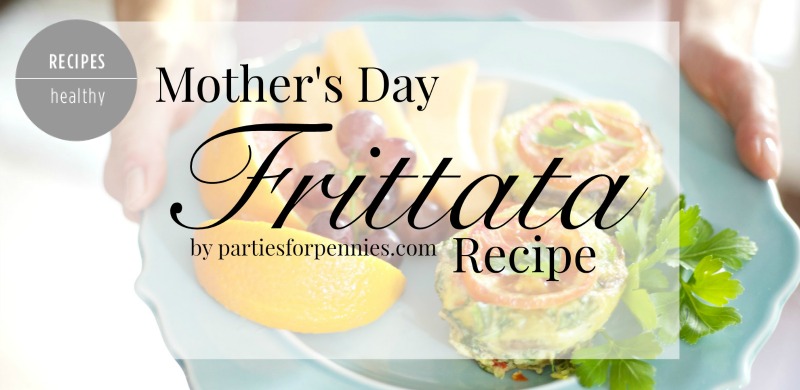 29 Mar

Easy Frittata Recipe for Mother's Day

Posted at 18:04h

in

Gluten Free

,

Gluten Free Recipes

,

Healthy

,

Healthy Recipes

,

Holiday Recipes

,

Holidays

,

Party Ideas

,

Recipe Videos

,

Recipes

,

Savory

,

Videos

2 Comments

Hey party people!

I want to share a really easy and budget-friendly brunch or breakfast recipe that would be perfect for Mother's Day or a bridal brunch. Here's an Easy Frittata Recipe that may sound fancy, but even a 2nd grader could make.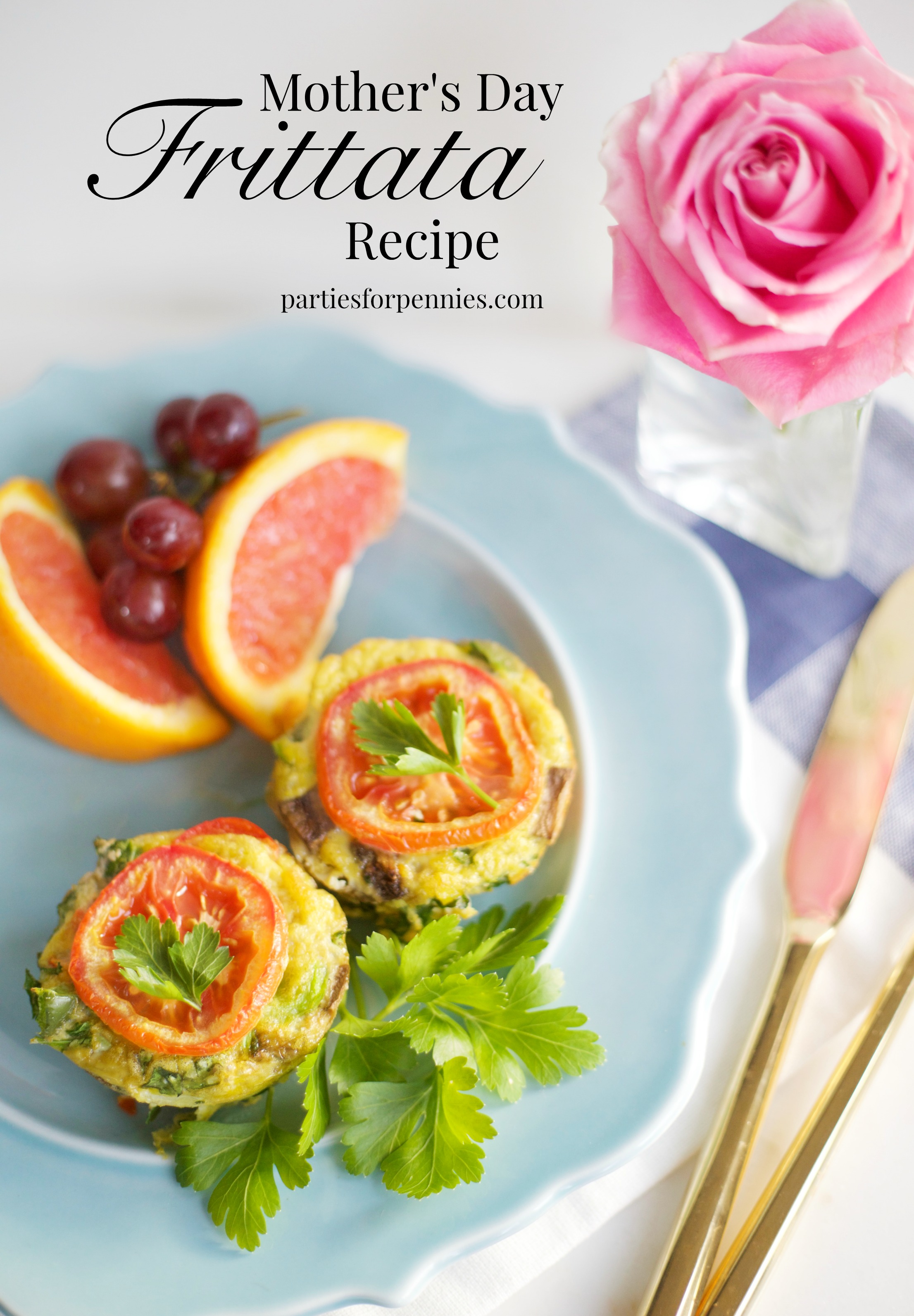 If you're the type that likes to see how it's done, check out my video tutorial for the recipe…

If you'd like to create a drinking game out of it…Drink every time I say, "YOU'LL NEED" or "NOW." 🙂 Most fun video tutorial ever! ;p Also…there are a couple bloopers at the end, which will be even better after a few drinks. ;p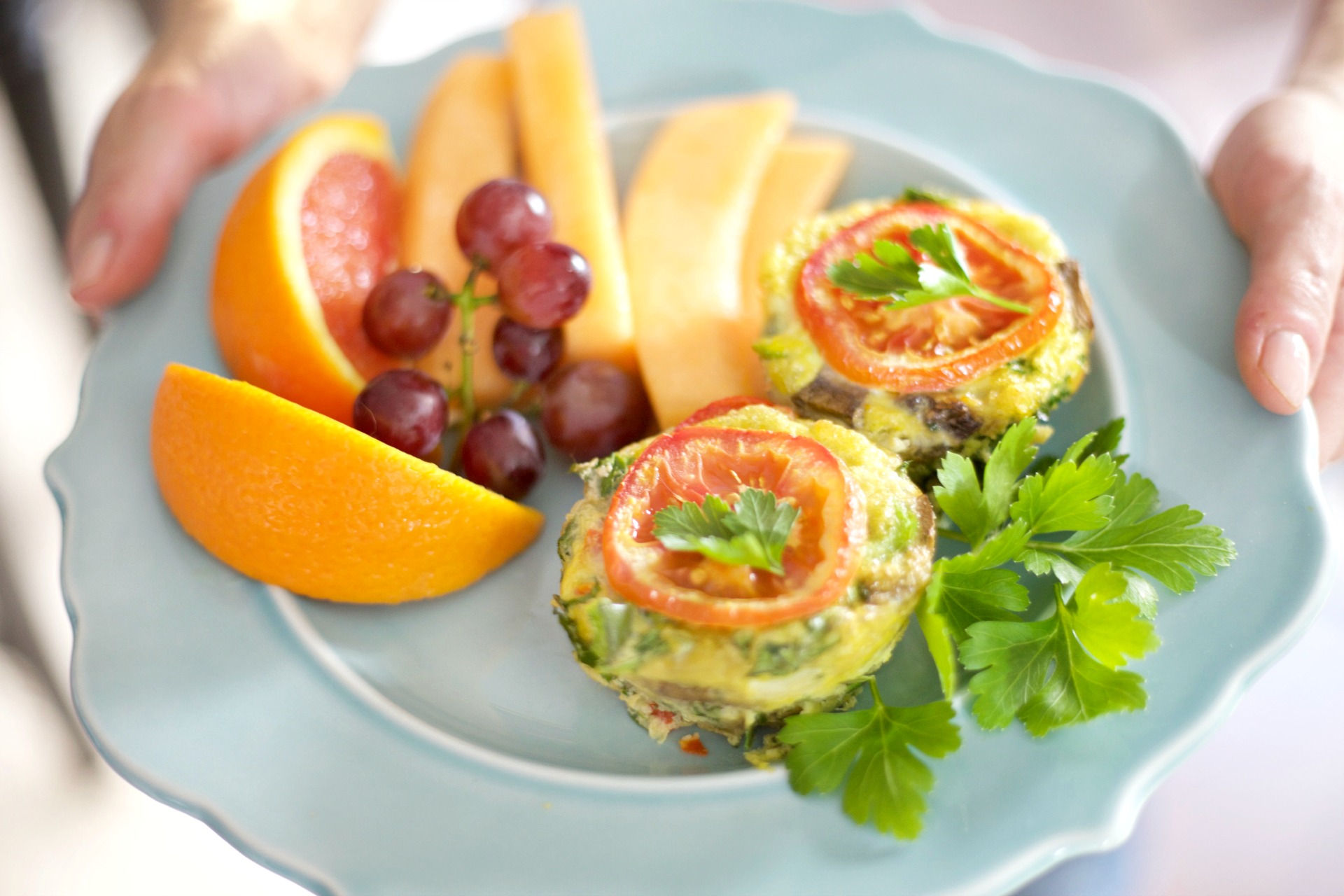 If you'd like to print off the recipe, here you go…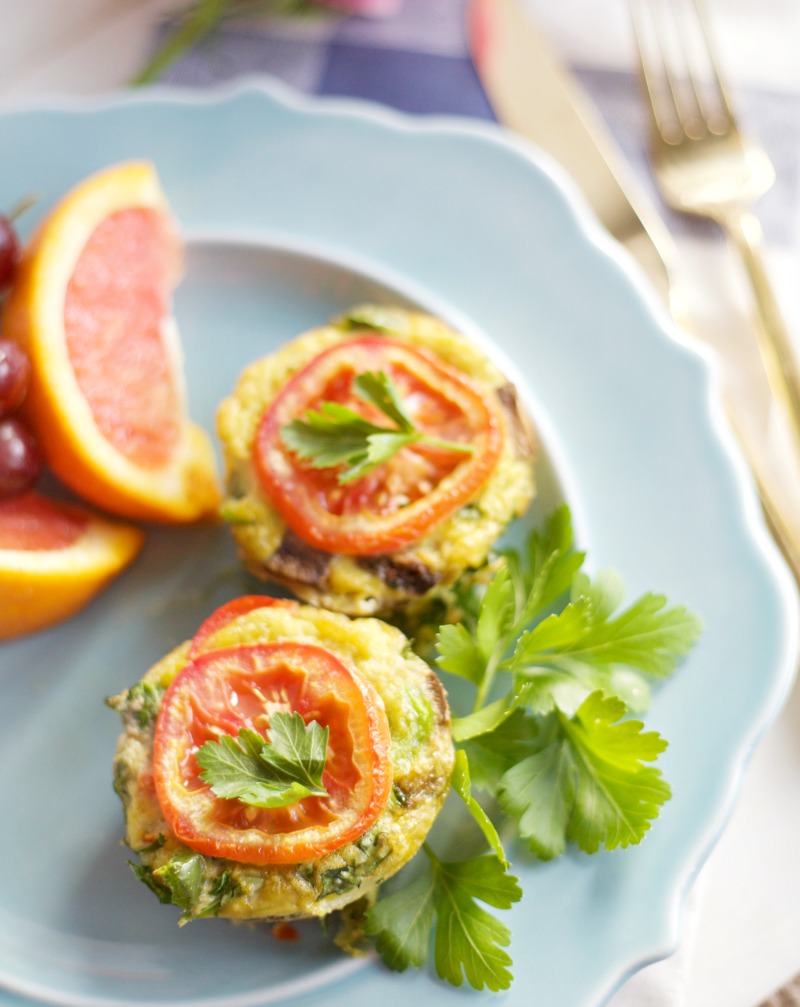 Easy Frittata Recipe
2016-03-07 09:31:22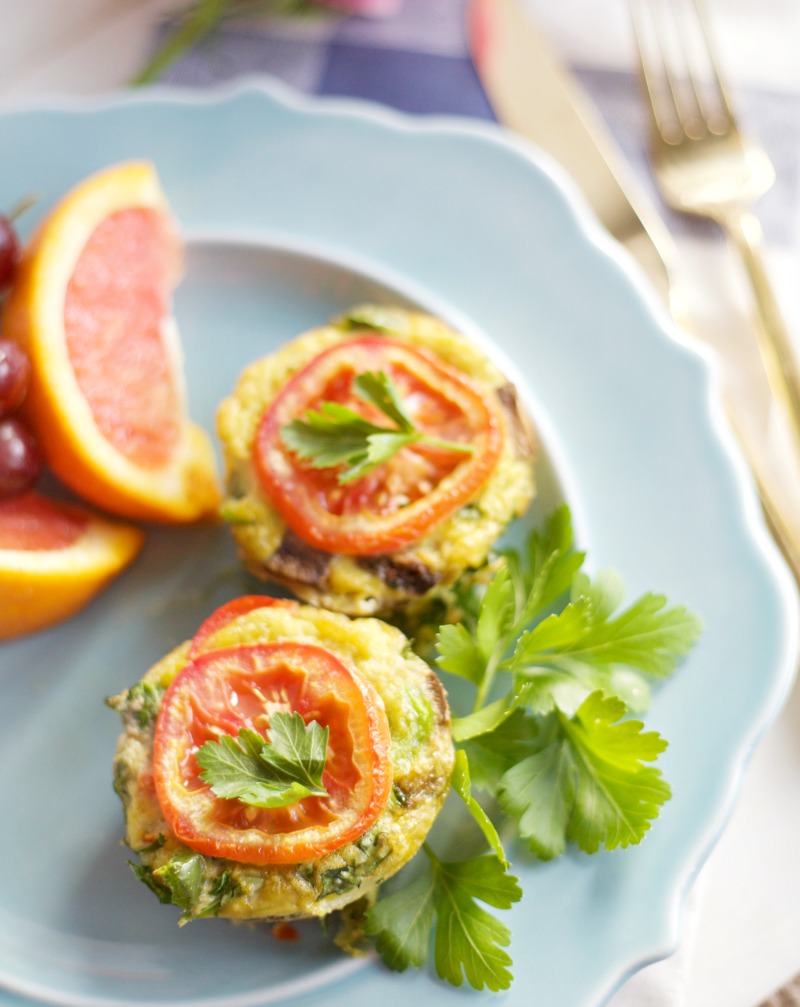 Serves 6
Gluten Free Easy Frittata Recipe perfect for Mother's Day brunch, a bridal shower, baby shower, or every day breakfast!
Ingredients
6 Eggs
2 tablespoons grated parmesan cheese
3-4 cups cut vegetables (kale/spinach, peppers, mushrooms, onions, asparagus, broccoli...or whatever you have/like)
2 Roma Tomatoes, thinly sliced
Fresh Parsley for garnish
Instructions
Preheat oven to 350 degrees.
Whisk the eggs together.
Stir or whisk in parmesan cheese.
Add in cut up vegetables to egg mixture and stir.
Spray cupcake pan with non-stick cooking spray (I like Coconut Oil cooking spray)
Pour mixture into at least 6 of the cupcake portions.
Continue if you have more mixture left.
Top with a slice of roma tomato.
Cook frittatas for at least 25 minutes or more (check on eggs to make sure they're done).
Top with a sprig of parsley and season with salt & pepper, if desired.
Notes
The parmesan adds a good amount of saltiness, but you may want to add a little more, depending on your taste. Personally, I love these topped with a little salsa and a dollop of greek yogurt.
Parties for Pennies https://partiesforpennies.com/
All the Moms out there…You are awesome. I don't think there's a job anyone can even fathom what it entails, until you're a mom. I can't imagine some of the pressures you feel or the long days or the pure responsibility of raising humans! I hope you feel honored this Mother's Day.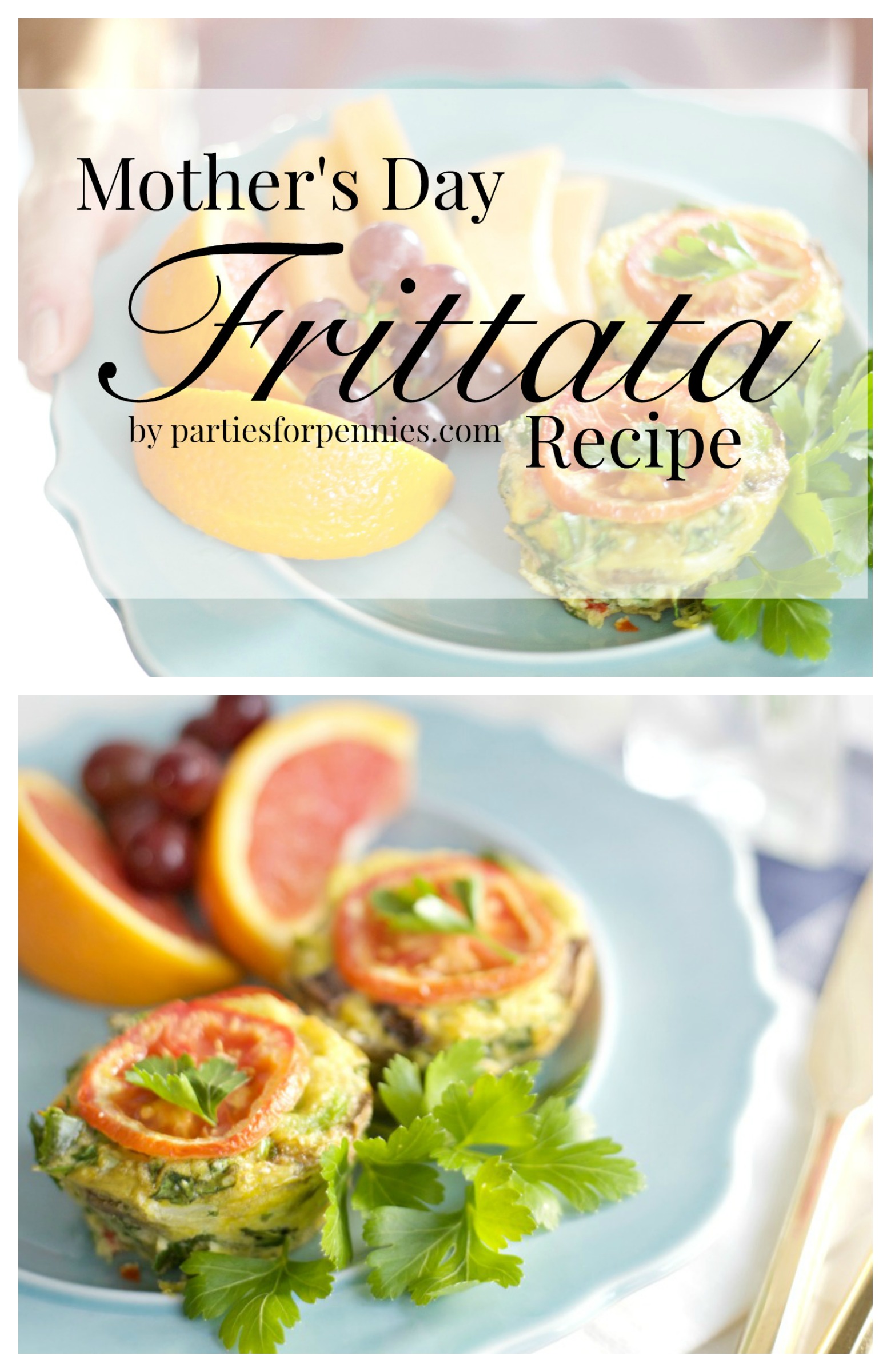 Party on!
p.s. This is YOUR official invite to the party… join in on the Parties for Pennies
Facebook page
,
Twitter
,
Pinterest
,
Instagram
,
Google+
&
Bloglovin
!