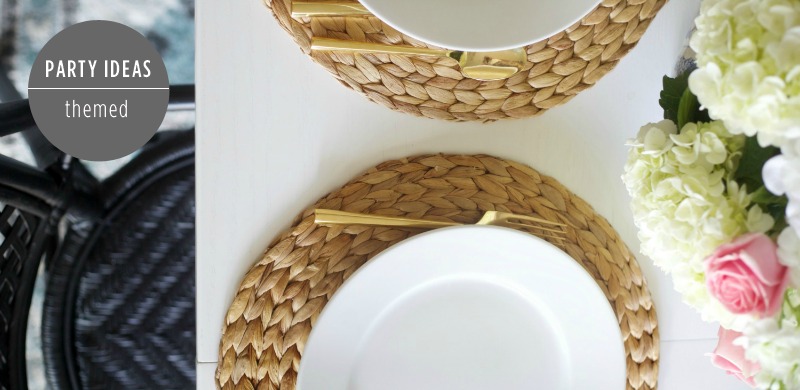 16 Aug

5 Tips on How to Entertain in a Small Space

Hey party people!

I've heard many people say that they don't feel like they can entertain because of their space. But what they say is true, it's not the size that matters. 🙂 And with these 5 Tips on How to Entertain in a Small Space, you can entertain with quality, no matter the size.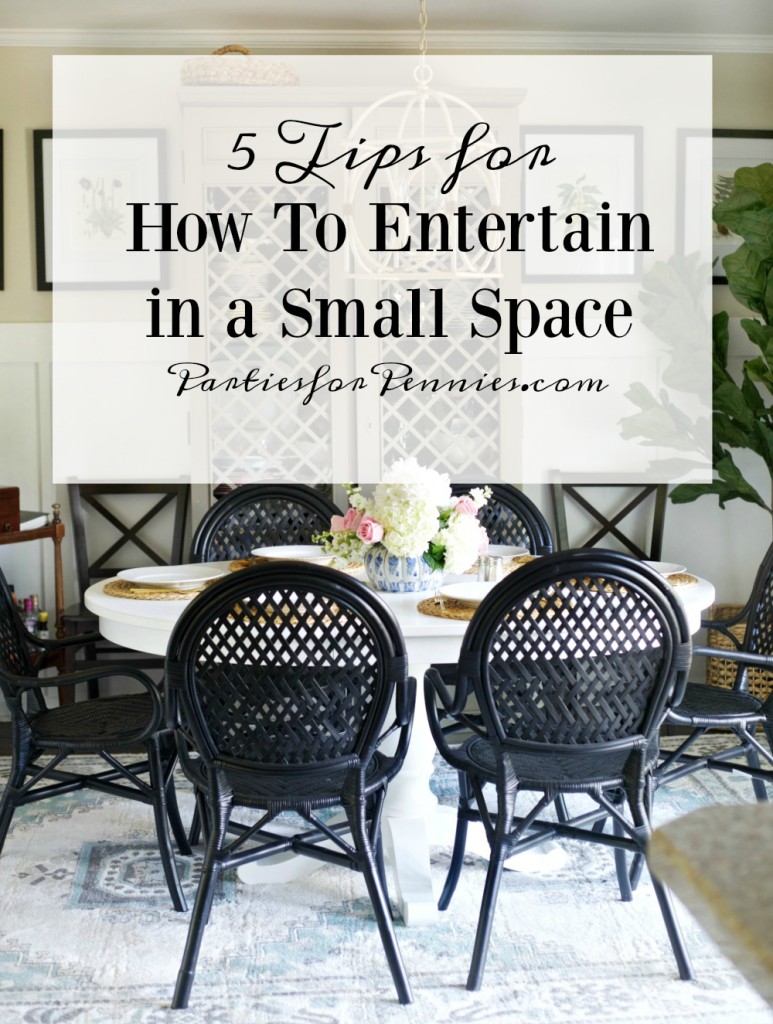 How do I know? Because WE have a small space. Our house was built in the 60s, so it doesn't really have the high ceilings and huge open floor plans most homes have now. We entertain a lot and I promise you it can be done in a small space. Here are 5 tips to help you be the hostess with the mostess!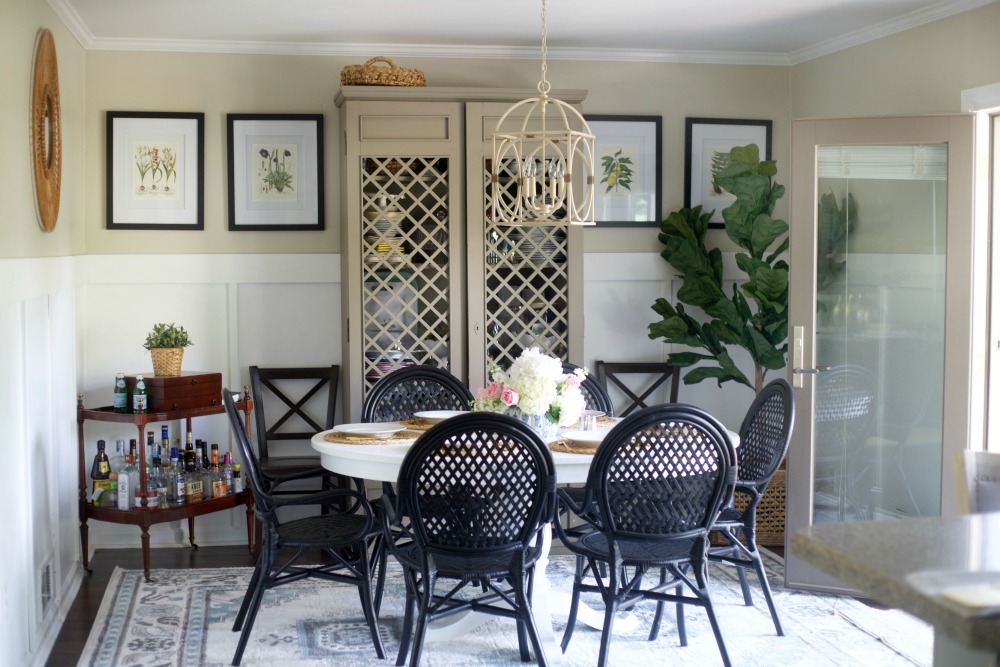 1| STATIONS
In a small space, you don't want people all congregating around one area. It can cause a traffic jam real fast. The solution to this is to create stations. Have the appetizers on the coffee table and/or a side table. Dish up the guest's plates with the main meal, but set up a salad bar or soup station. Even more specific, fix a tray with condiments and other things your guests may need with their meal (extra napkins, salt, pepper, etc) ahead of time, that way it's easy to bring it all over to the table at once. If you have another large tray, have the desserts pre-dished on the tray and set in the refrigerator. Bring these out to the living room after dinner, out on your patio, or back to the table.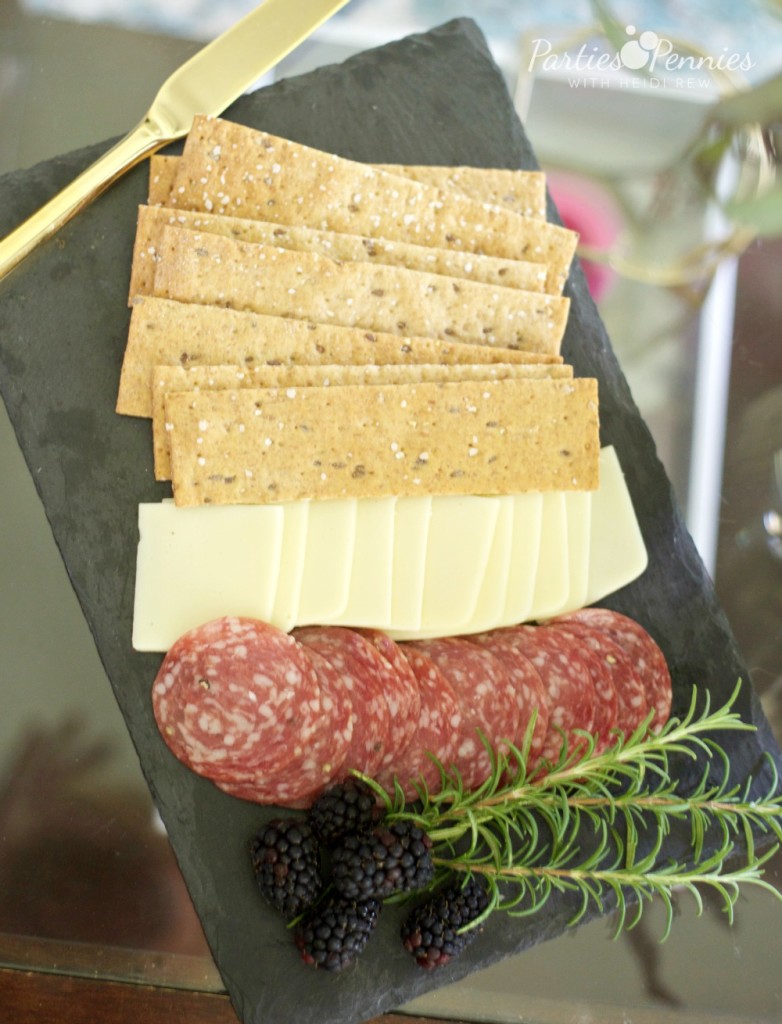 People always tend to gather around the kitchen. In a small space, this can be a nightmare for a host, especially if you're still getting things ready. Have food set up in stations ahead of time or trayed ready to transport wherever your guests are to keep it stress-free and break up the crowd. And a drink station is a MUST…
2| MINI BAR
Whether you're serving alcohol or not, a mini bar is a must for small spaces. If you can place the mini bar near where guests come in, they can get their drink right away.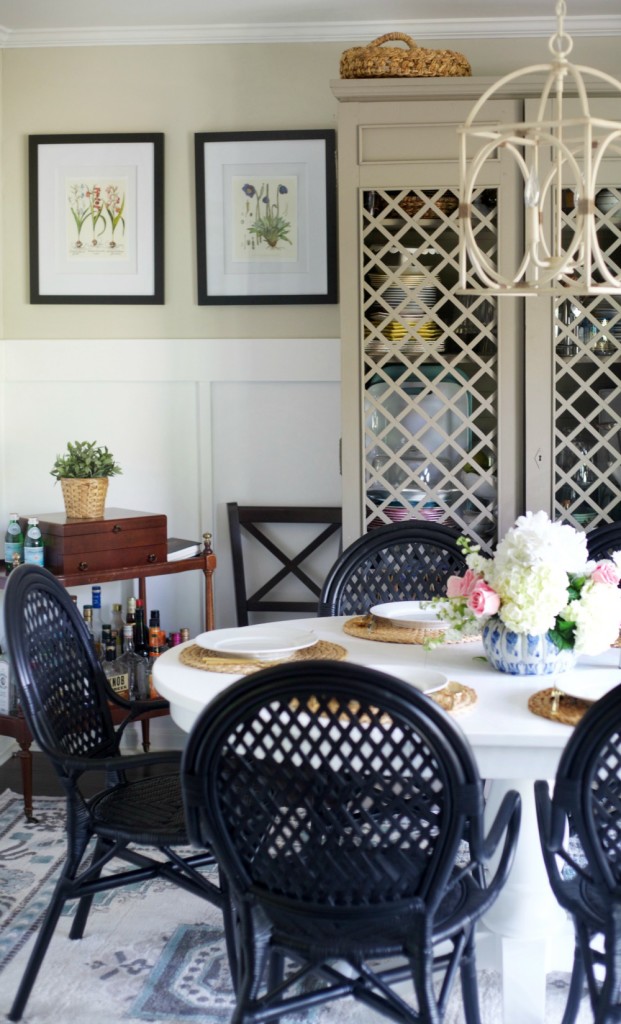 I like my mini bar close to the table, so it's away from the kitchen, but perfect proximity for a mid-meal refill. Keep the drinks simple. Offer 1 or 2 different wines or a mixed drink that requires no more than 3 ingredients. This saves on mixing space and keeps the budget in tact.
If you don't have a bar cart, you can find really inexpensive ones that will be perfect for a small space.
Here are several that all under $100 – (click on the photo)
A little obsessed with these two, as well, but they're a little more than $100…
That acrylic one?! Swoon.
3| FULL SERVICE
Buffet-style may be convenient, but in a small space it can mean guests getting in each other's way. Take care of that by serving up the dishes yourself. I know that's more work for the host/hostess, but it will mean less chaos in the kitchen area.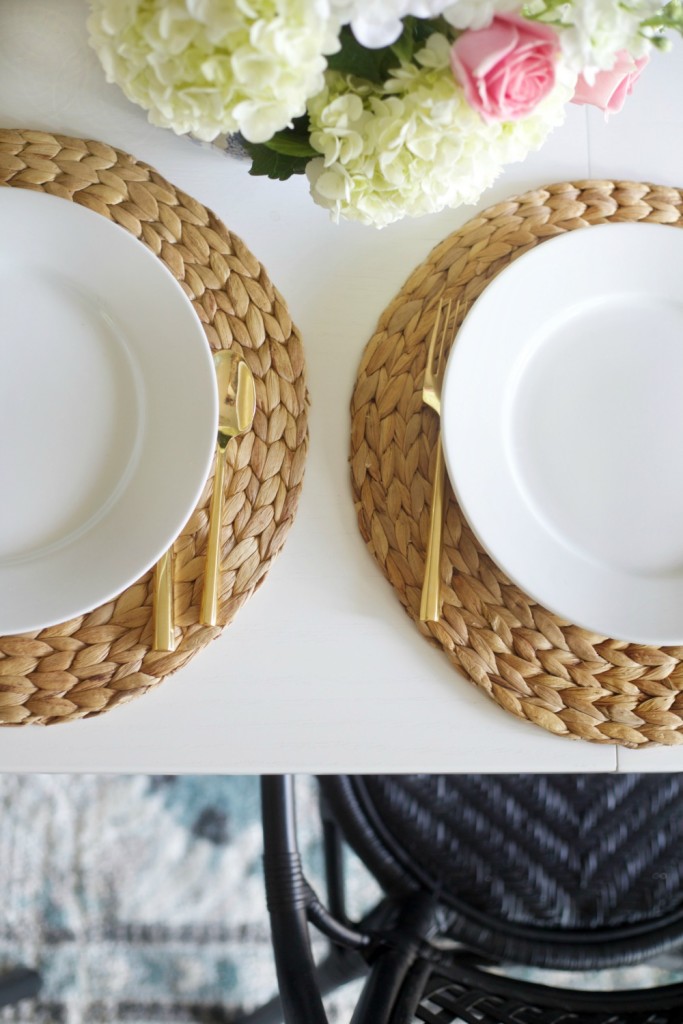 4| KEEP IT SIMPLE
When you have a small space, more than likely your kitchen overflows into your dining area. The last thing I want is for my guests to see dishes piled high all around my kitchen and food all over. Keep your menu simple and it will save you time, stress, and keep that kitchen presentable.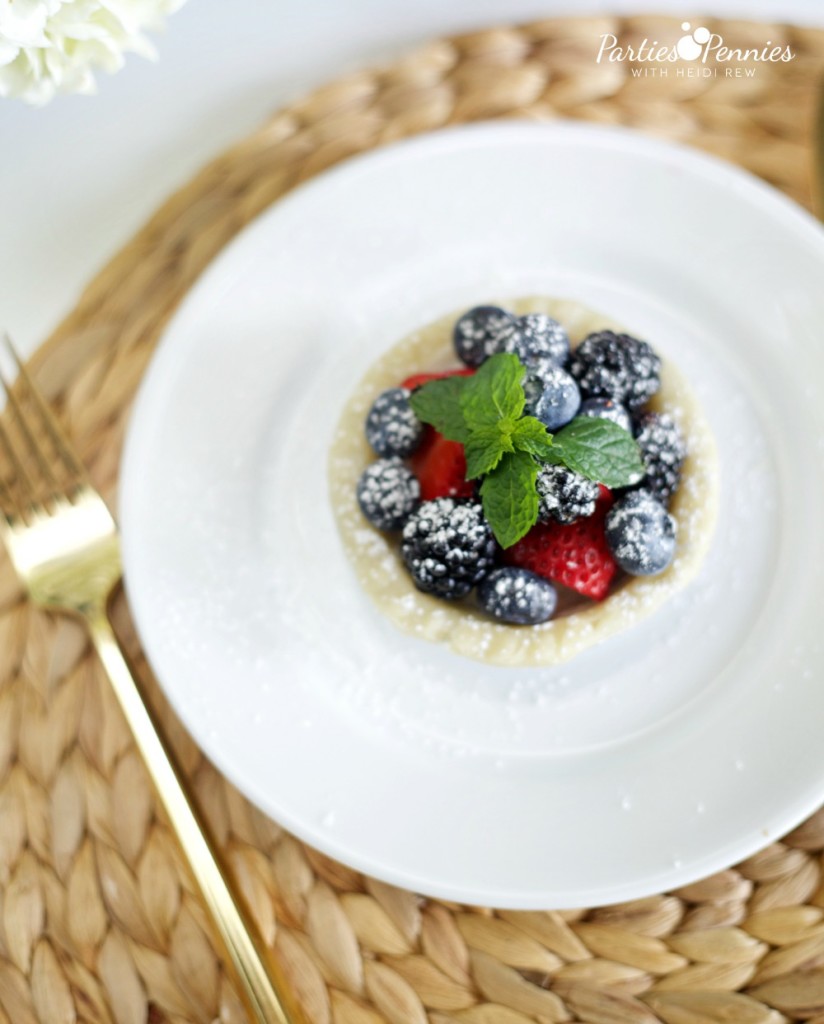 Desserts are so easy to keep simple. For my dessert above, I just bought the mini pie shells, dusted them with powdered sugar, baked them accordingly, then filled with a pudding mixture (vanilla pudding + 1 tub of cool whip), topped with berries and garnished with powdered sugar and mint.
5| DON'T UNDERESTIMATE FLOWERS & TEA LIGHTS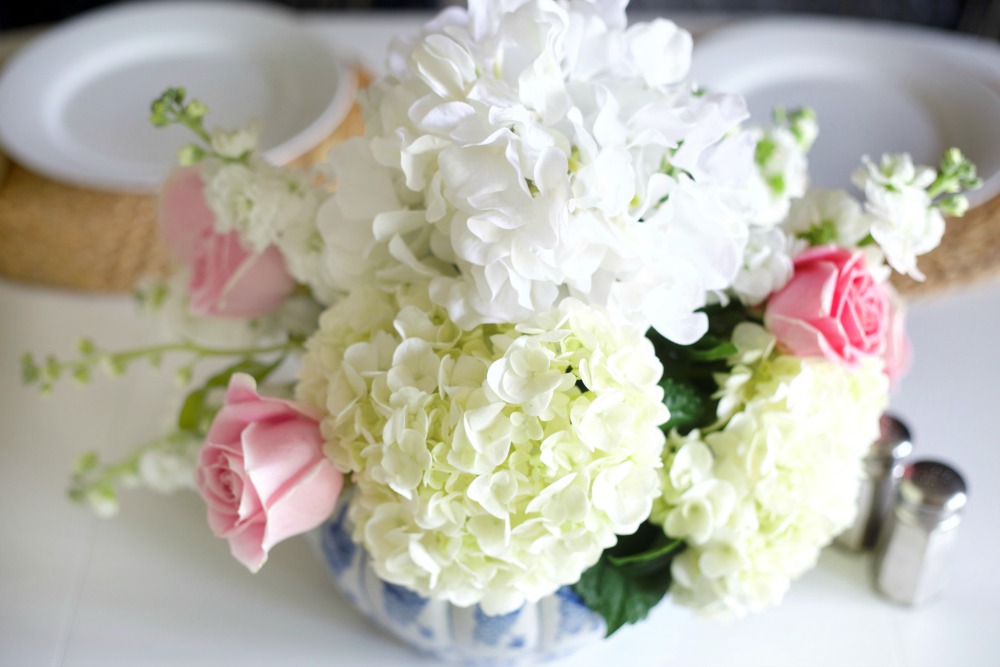 You can take a plain, small apartment and transform it into a gorgeous dinner party ready space simply with flowers and tea lights. If you have trouble figuring out what type of flowers to get for an arrangement, I always think small, medium, large. I pick some large flowers (like the hygrandeas), medium flowers (the roses), and small slowers (the delphinium). That usually always creates a beautiful arrangement.
Another BONUS tip would be to invest in a plain white plate set. You can use white for anything. Dress them up with napkins, chargers, or colorful salad plates. If you need a set, here are a couple that are super affordable…
See…I promise you, you CAN entertain in a small space! Now…Party On!