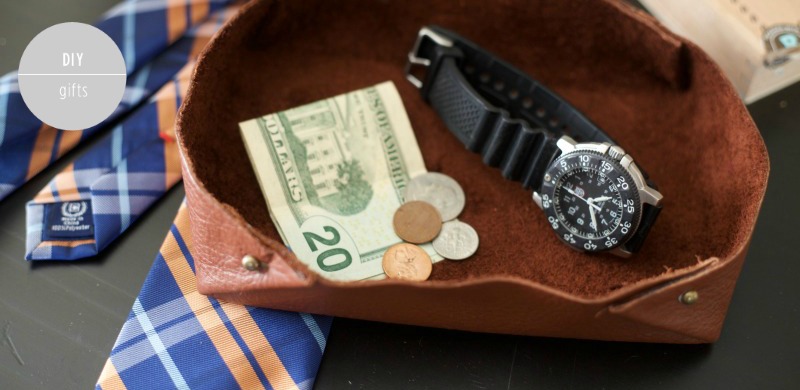 26 Apr

Father's Day DIY Gift: Leather Tray

Hey party people!

Men. Am I the only one who thinks they're hard to buy for? My husband, Dad, brothers. So hard to buy for. Well…I think I've finally found a cool DIY gift that would be perfect! This DIY Leather Tray will make the perfect FATHER'S DAY DIY GIFT!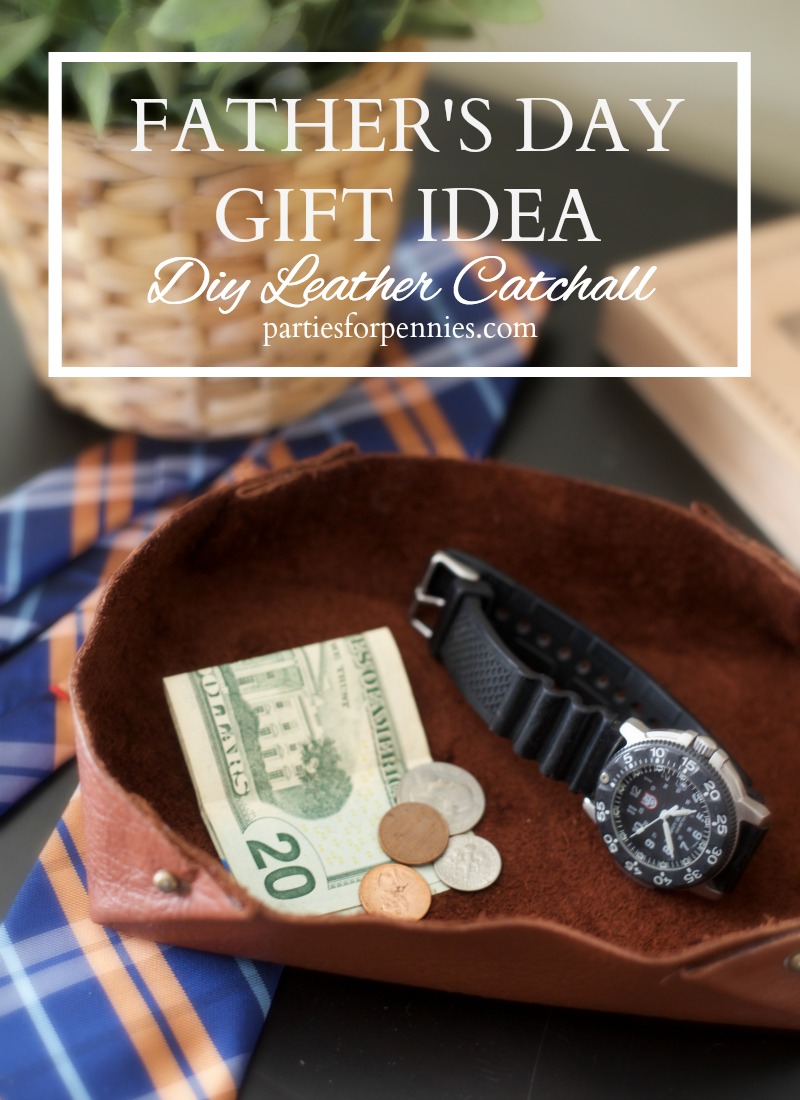 Here's what you'll need to make your own: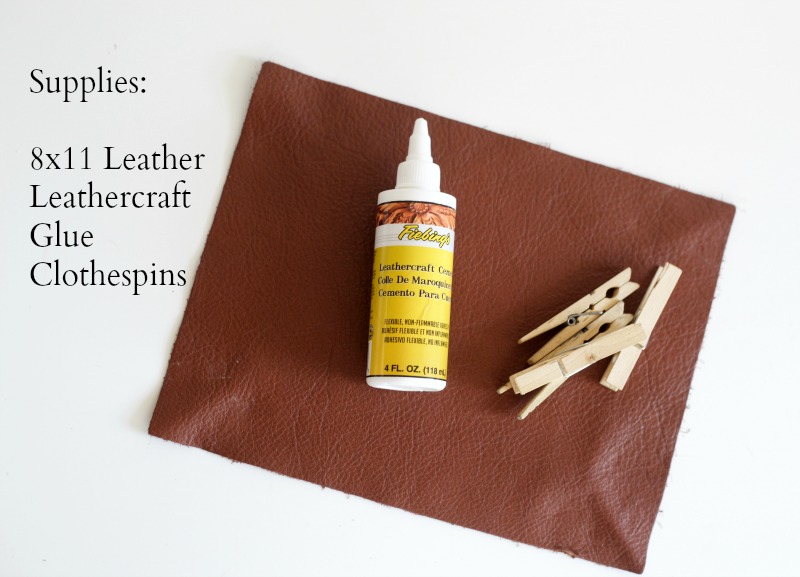 Click on the photos above.
Here's a simple video tutorial showing you how to make this!
Isn't it fun and cool gift?! So functional, too. I added some small gold brads at each corner just to give it a little extra "charm." I simply attached them with the same leather craft glue used to secure the corners.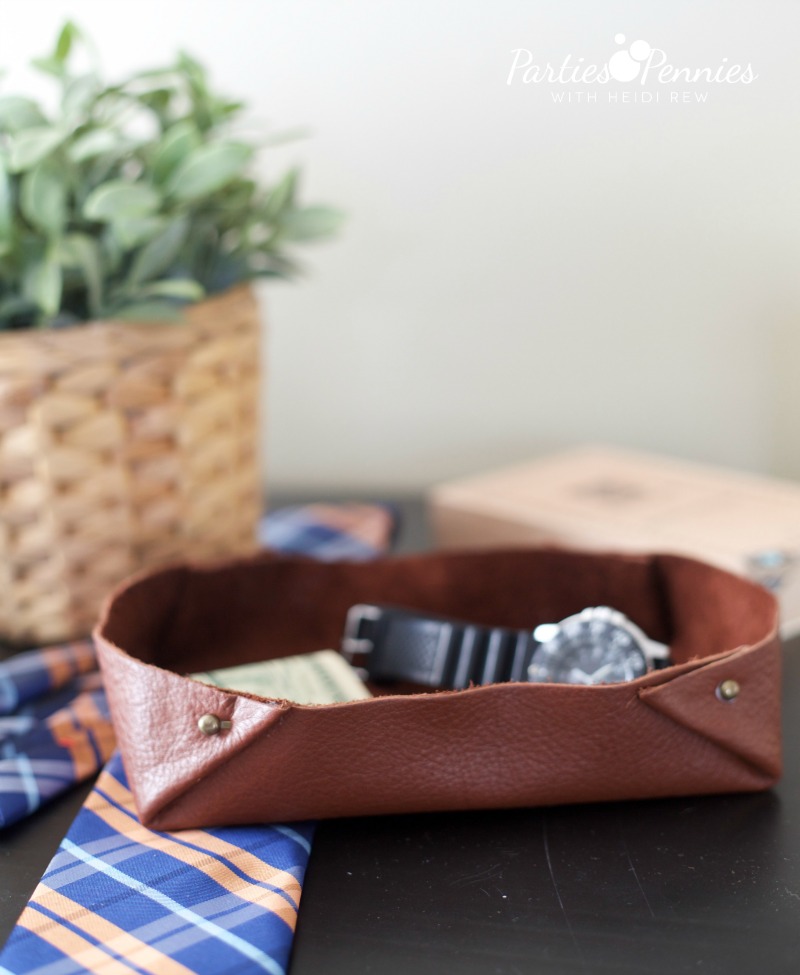 Add change, watches, receipts, etc at the end of the day. I intended to give it to my dad, but my husband is kind of taking it over and loves it. Oops. 🙂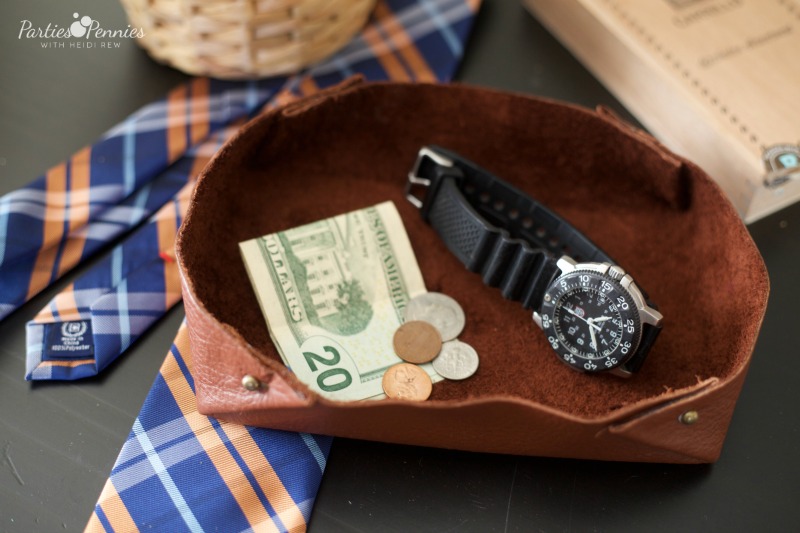 To personalize it and take it up a notch, purchase a leather etching kit and etch Dad's initials in it! ->->
Just use the etching tool to add his initials or a sweet Father's Day message in the center of the "tray."

Here are some additional Father's Day DIY gift ideas, click on the photos of these previous posts to find out more –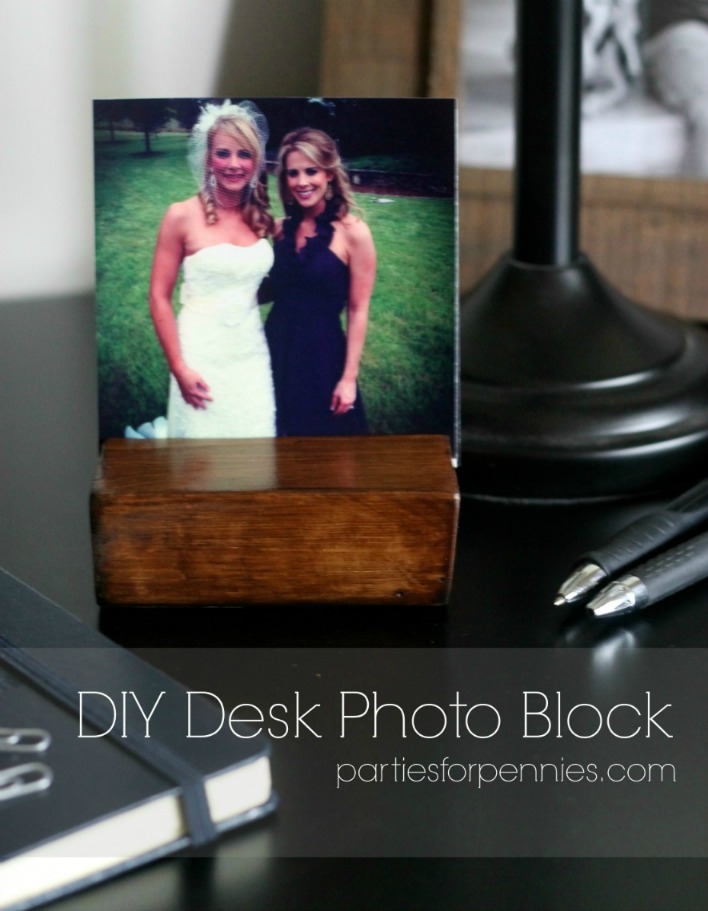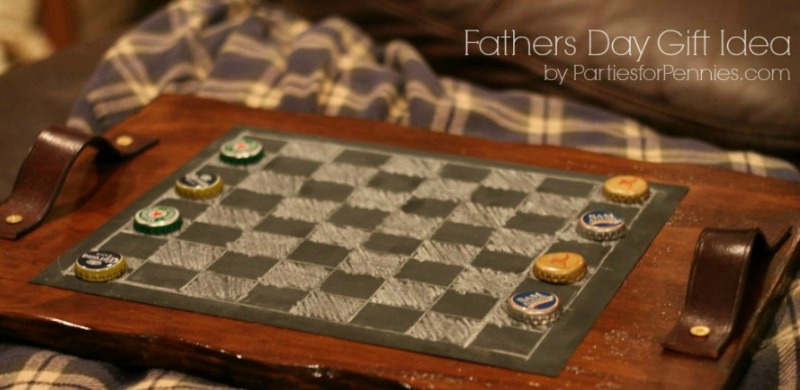 If you're trying to figure out what to do for Mother's Day, here are 5 Unique Ideas! Hope you're having a great day! Thanks for hanging out & party on!