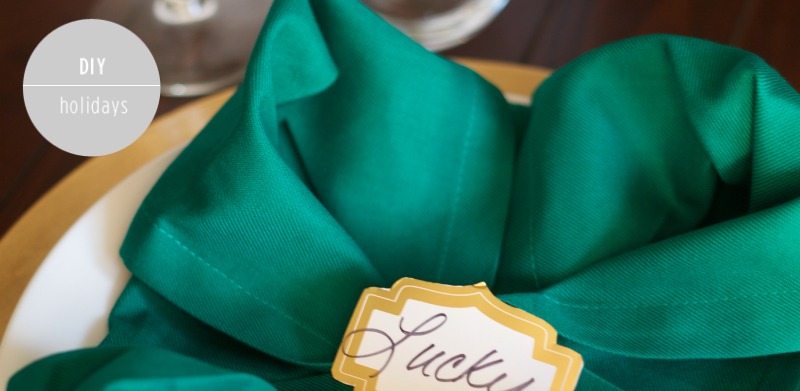 25 Feb

How to Fold a Four Leaf Clover Napkin

Hey party people!

St. Patricks Day is such a fun holiday (but, I mean, which holiday isn't fun??!). One of my favorite St. Patrick's Day celebrations didn't involve drinking green beer and wearing beads. My favorite celebration was when my father-in-law, his wife, her daughter, and my family all had a dinner party at our house. We enjoyed the typical Irish themed food, sat outside, and had the best conversation.

I'd highly recommend St. Patricks Day as an excuse to invite some friends over, have an awesome Irish meal, and great conversation. One easy and inexpensive way to create a festive table is with a napkin shaped like a four leaf clover.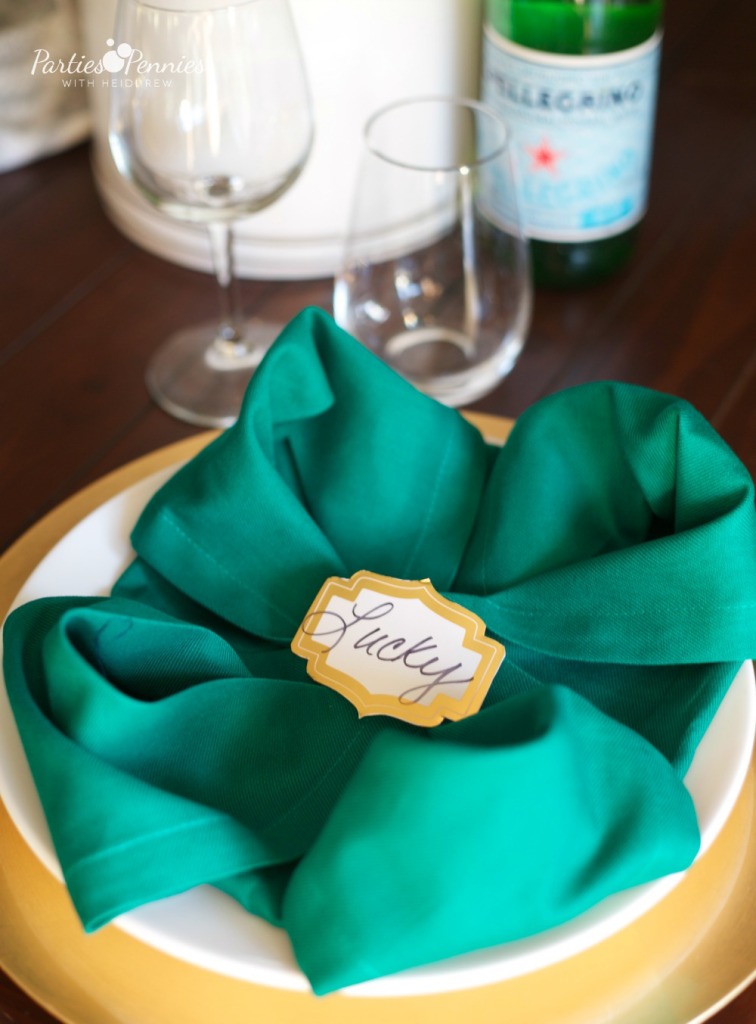 I got these napkins on sale just last week from Cost Plus World Market for a little over $4 (for 6). Check out this video to see exactly how to fold a four leaf clover napkin.
* I will go ahead an apologize for the music. This was one of those times that I just couldn't find any good music to go with it. ;p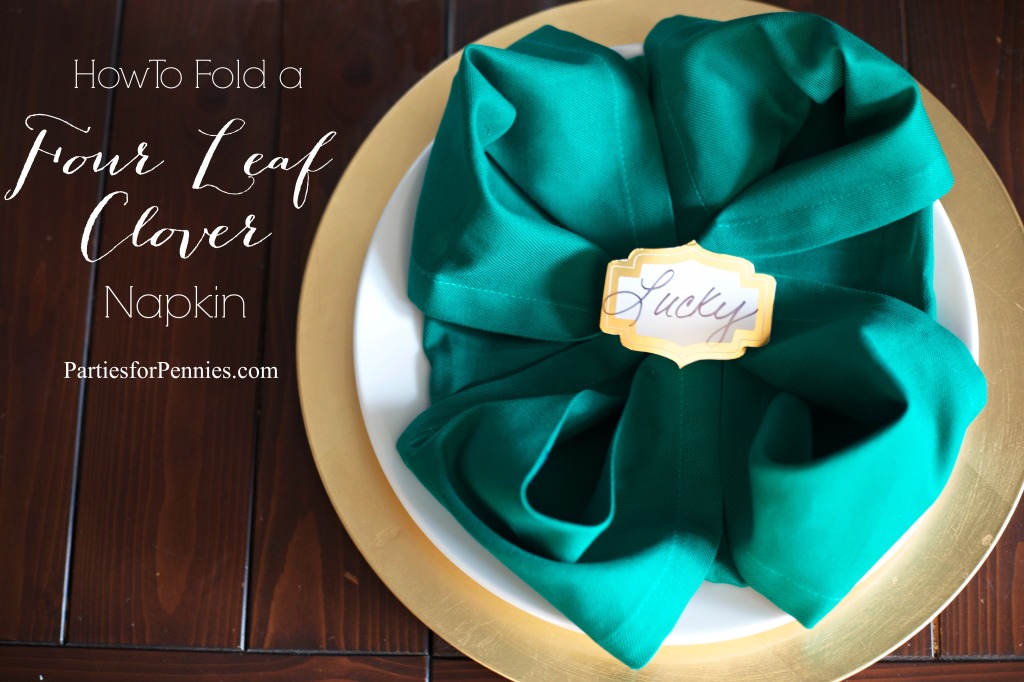 See…simple & easy, laddy.
Happy St. Patty's Day!