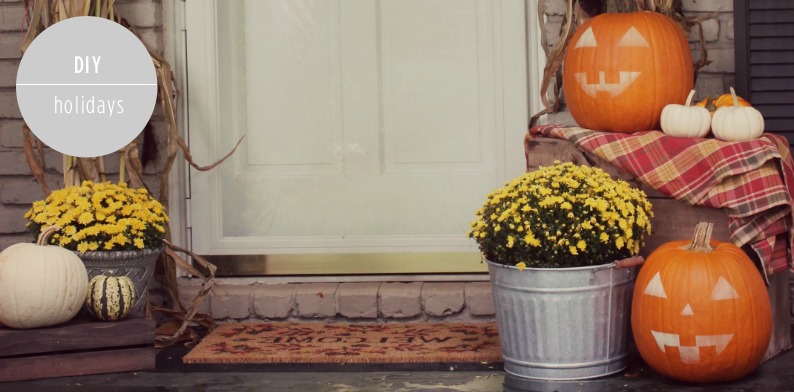 20 Sep

Glow in the Dark Jack-o-Lanterns

Hey party people!

How is it that we can love pumpkins so much?? I mean, other fruits must feel a little left out (P.S. I had to look up whether a pumpkin was a fruit or vegetable…darn it…I basically convinced myself that I was drinking vegetable juice when I drank my Pumpkin Spice latte).

Not only are pumpkin flavored everything consuming our grocery stores (which I'm ALL for), but aren't they just the cutest decorations??! So budget-friendly, too!

If you're looking for a fun and inexpensive way to jazz up those pumpkins in front of your house, try these easy Glow in the Dark Jack-o-Lanterns.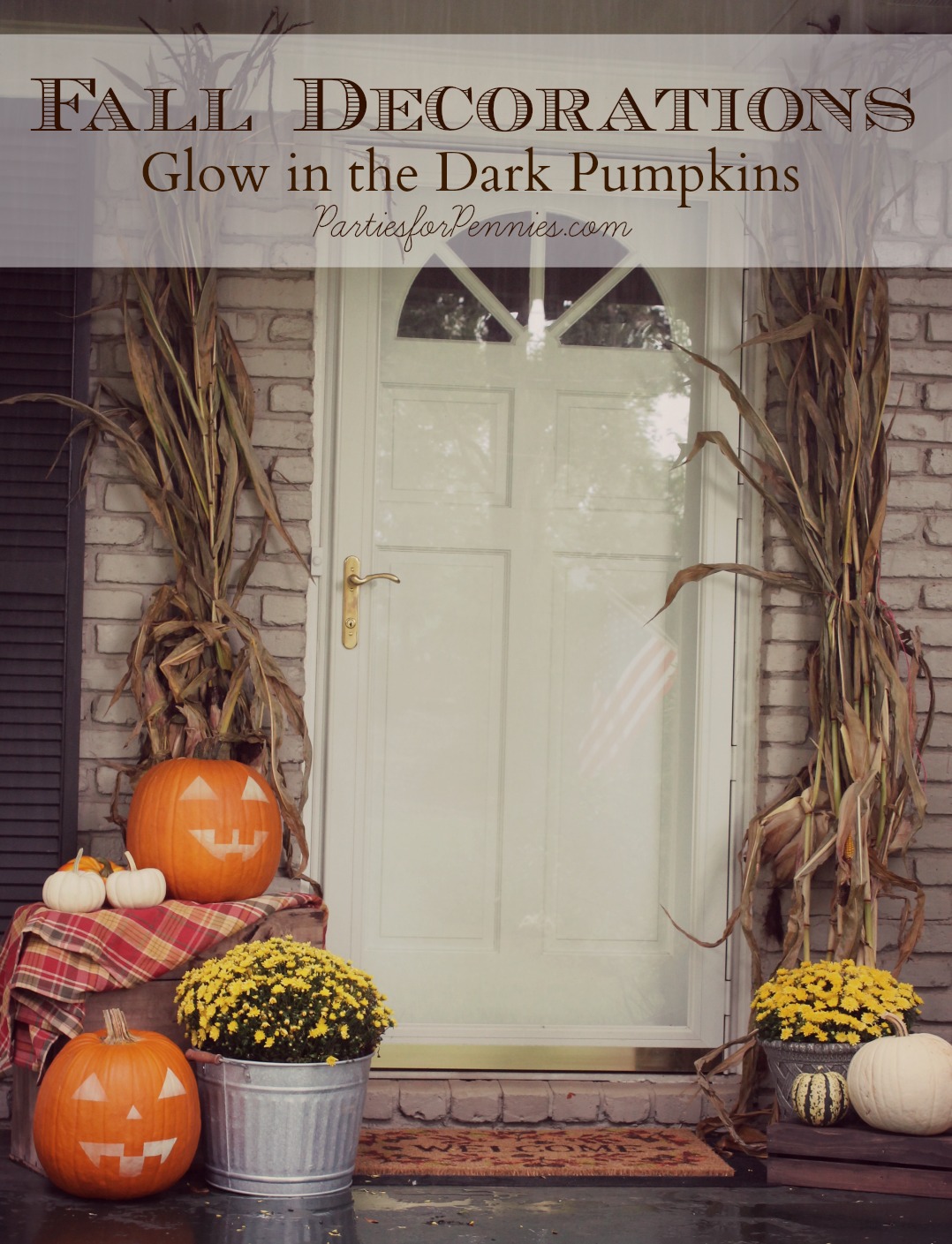 All you need is some painters tape and glow in the dark spray paint.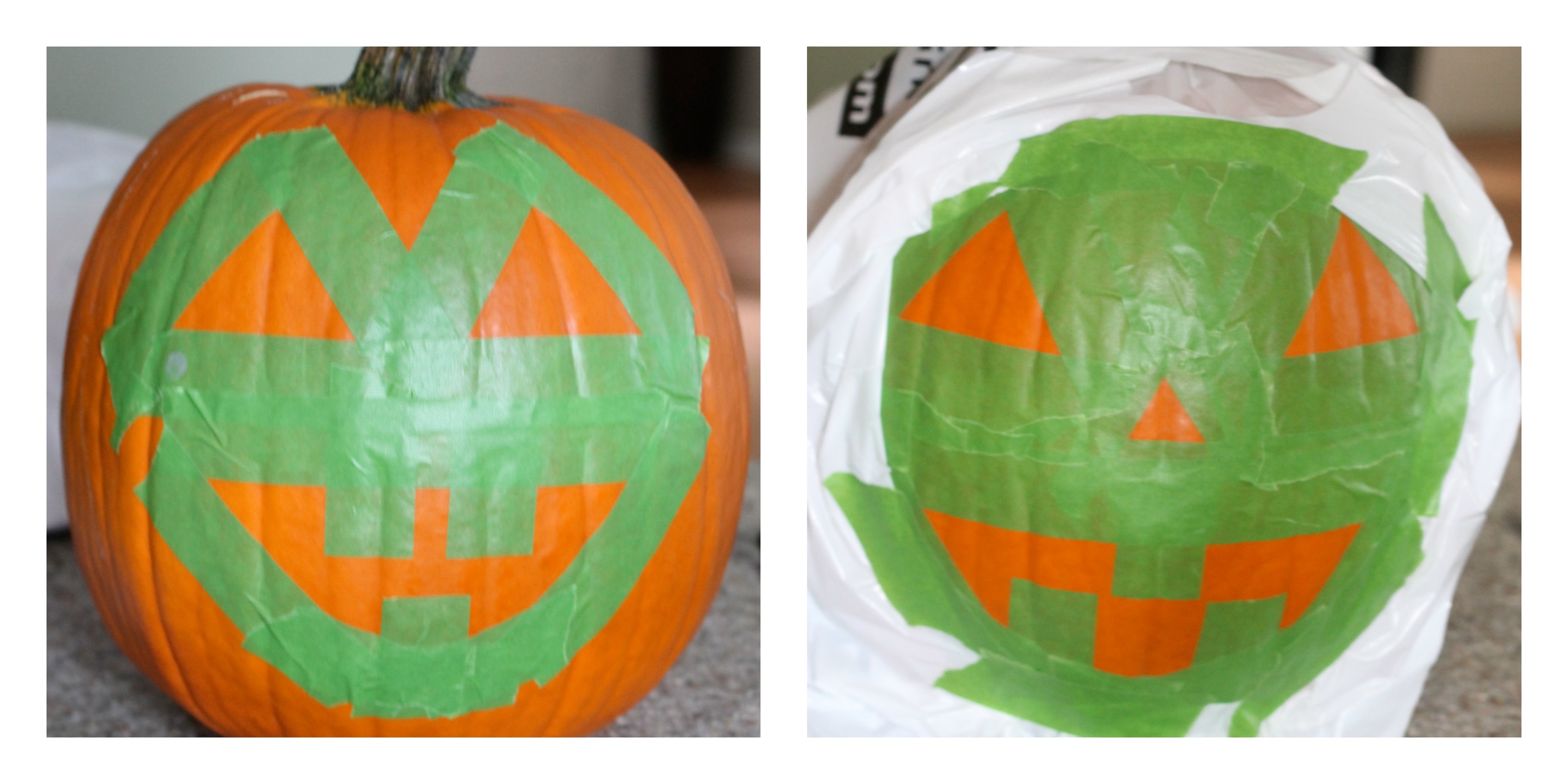 The instructions are just as simple – use the painters tape to create a jack-o-lantern face. To make sure the tape is secure, press a credit card along all the edges. Then I wrapped a plastic bag around the pumpkin to protect the rest of it from the paint. Finally, go to town with the glow in the dark spray paint!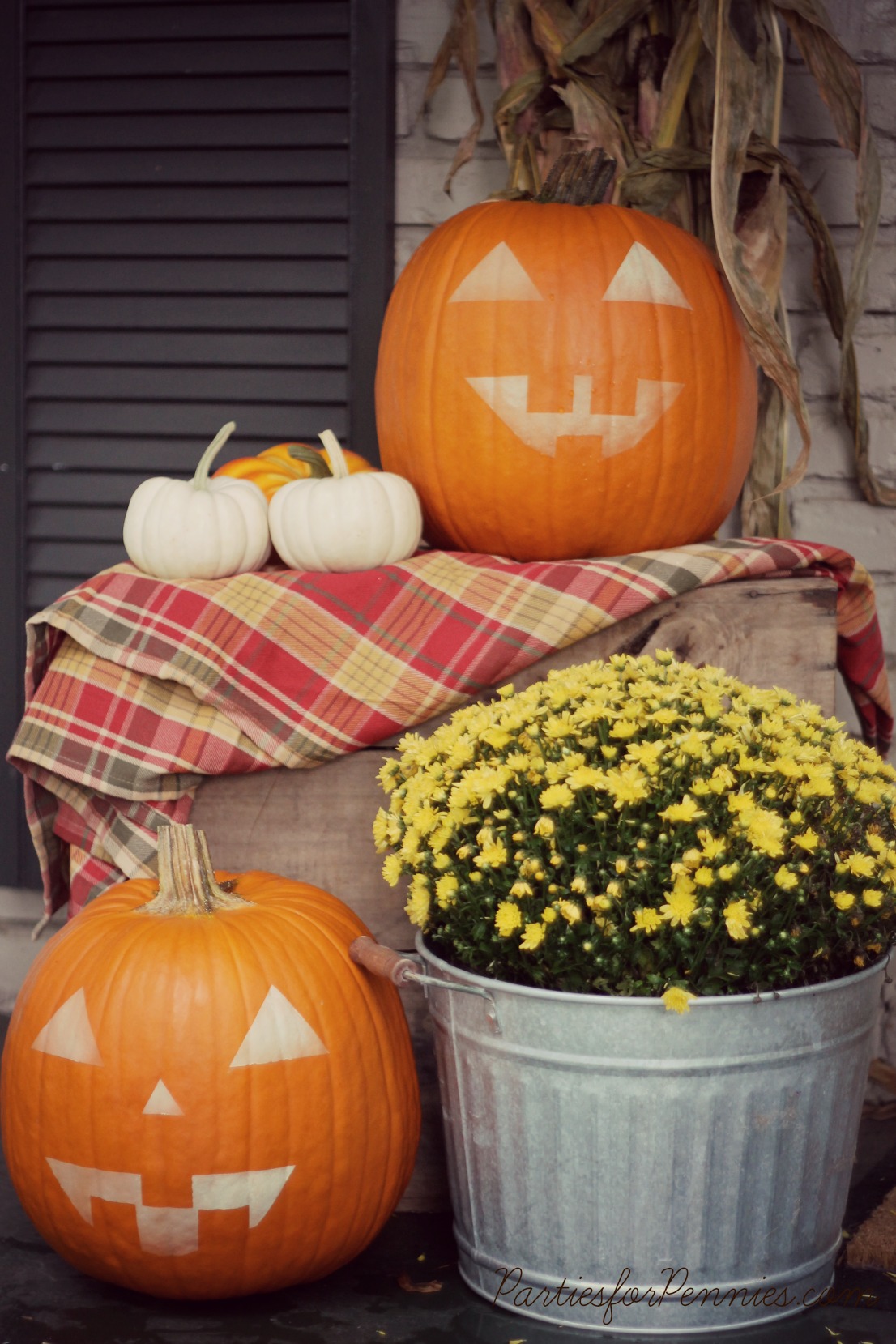 Once it dries, display them outside for a fun jack-0-lantern face in the day AND night!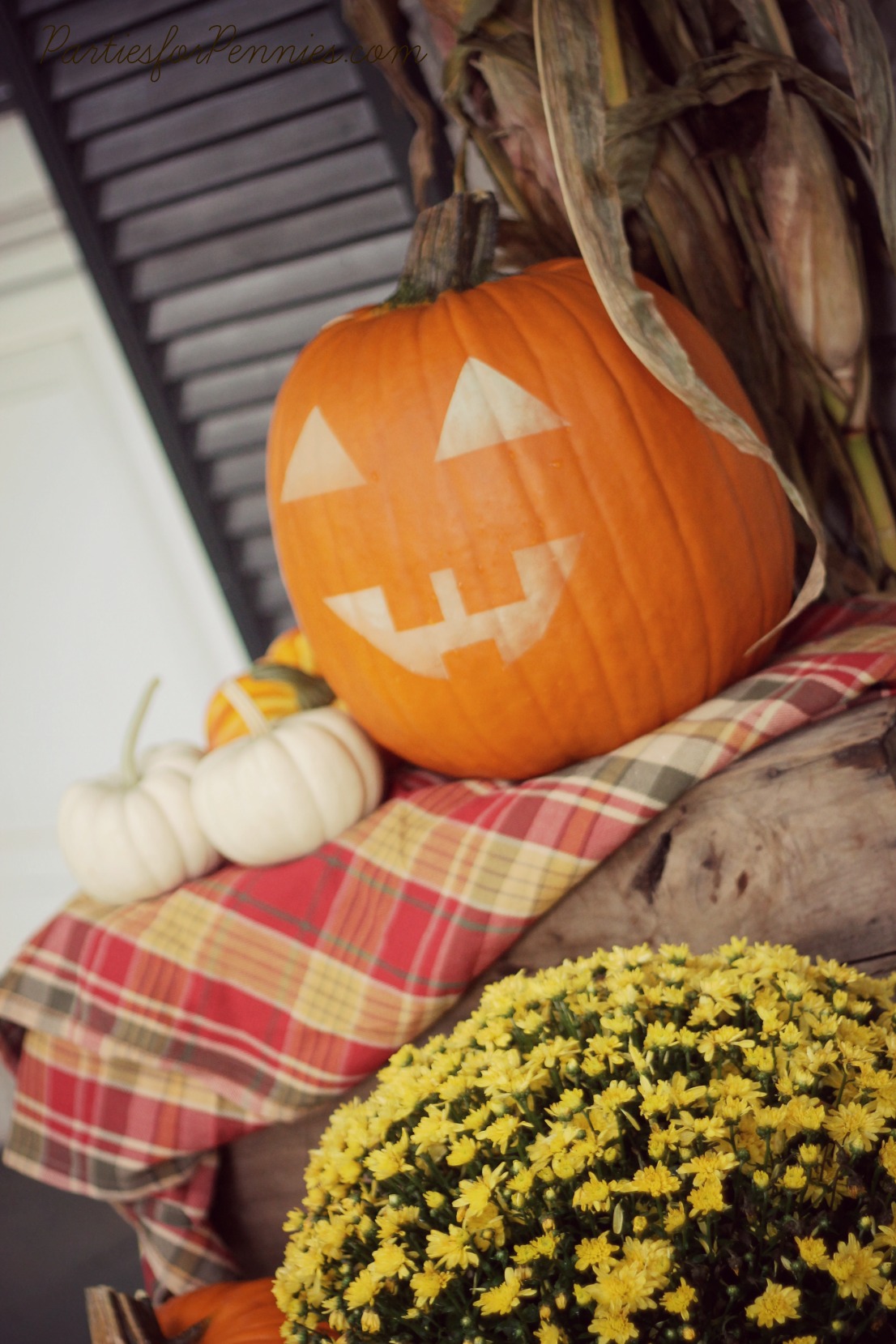 This is simple, doesn't take much time, and makes a lot less mess. 🙂
Hope you are ready for all things FALL heading your way on Parties for Pennies! 🙂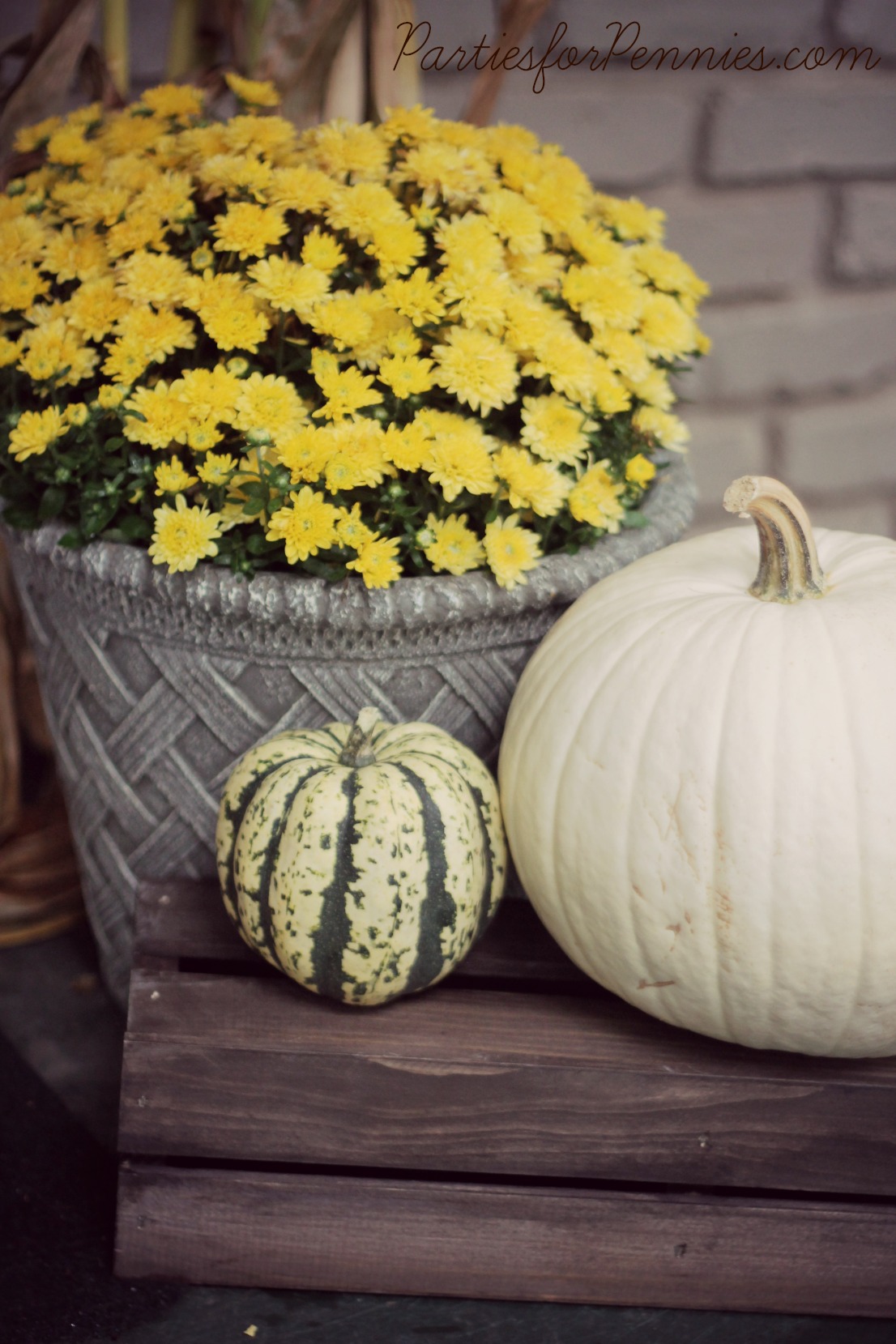 Party On, Pumpkin-lovers.