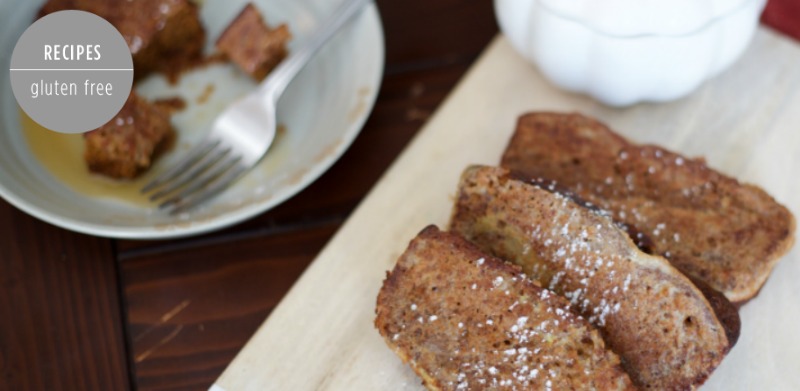 07 Oct

Gluten Free Pumpkin Bread French Toast

Hey party people!

Happy Fall! All you need to do is step foot into a grocery store to realize we live in a world of pumpkin EVERYTHING now. Personally, I'm not fighting it. In fact, I recommend embracing it with this delectable Gluten Free Pumpkin Bread French Toast recipe.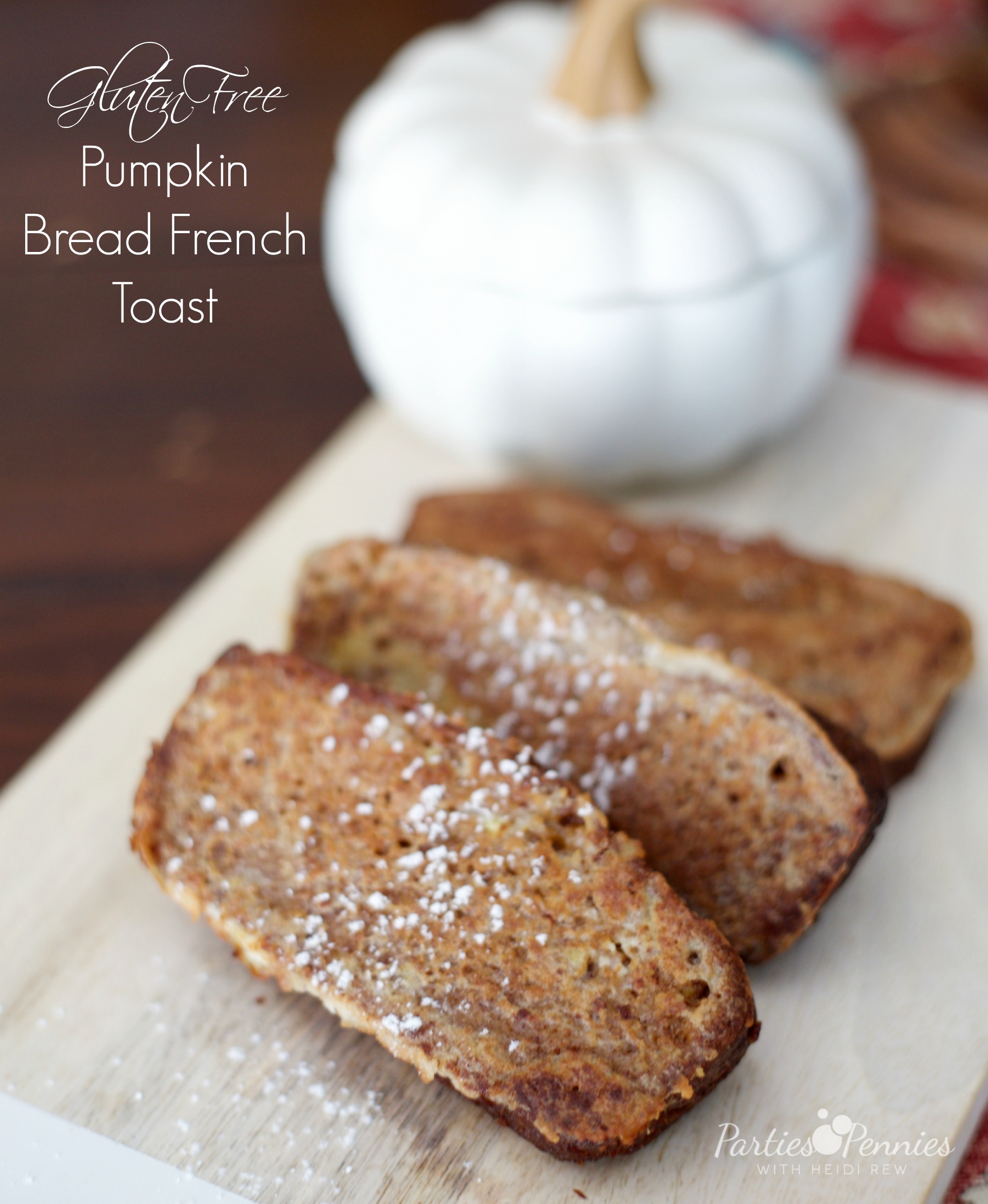 It's soo easy to make and perfect to serve for a Fall brunch or when you have holiday guests. In fact, it's so easy to make that you don't even need a recipe card for it. Here's what you start with… (this is not a sponsored post, just a recipe I created that I wanted to share)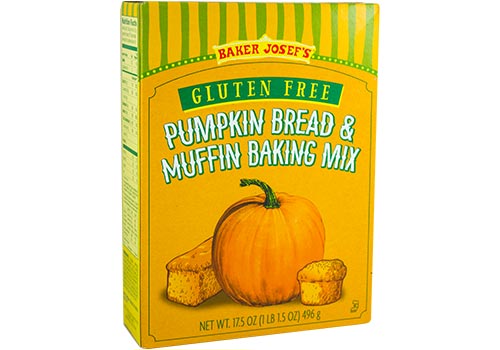 And since we're not doing a recipe card for this, here are the STEP by STEP instructions…
1| Make Pumpkin Bread according to the box mix (you just need water, oil & eggs). Make this at least the night before you serve your French Toast.
2| Mix 3 eggs, 1/4 cup milk (I used Almond Milk), and 1 tsp. Pumpkin Pie Spice Seasoning together and pour into a small glass dish. You'll be dipping the pumpkin bread in this.
3| Cut the pumpkin bread into 1 inch slices.
4| Dip (on both sides) the pumpkin bread slices into the milk dish.
5| Add 1/2 tbsp. butter to a skillet and heat until butter melts.
6| Cook the pumpkin slices in the skillet on medium heat. It took about 5 minutes for mine to cook on each side. Cover the skillet while cooking to help cook that egg mixture through the bread.
Drizzle with maple syrup. Makes 8-10 pieces of French Toast.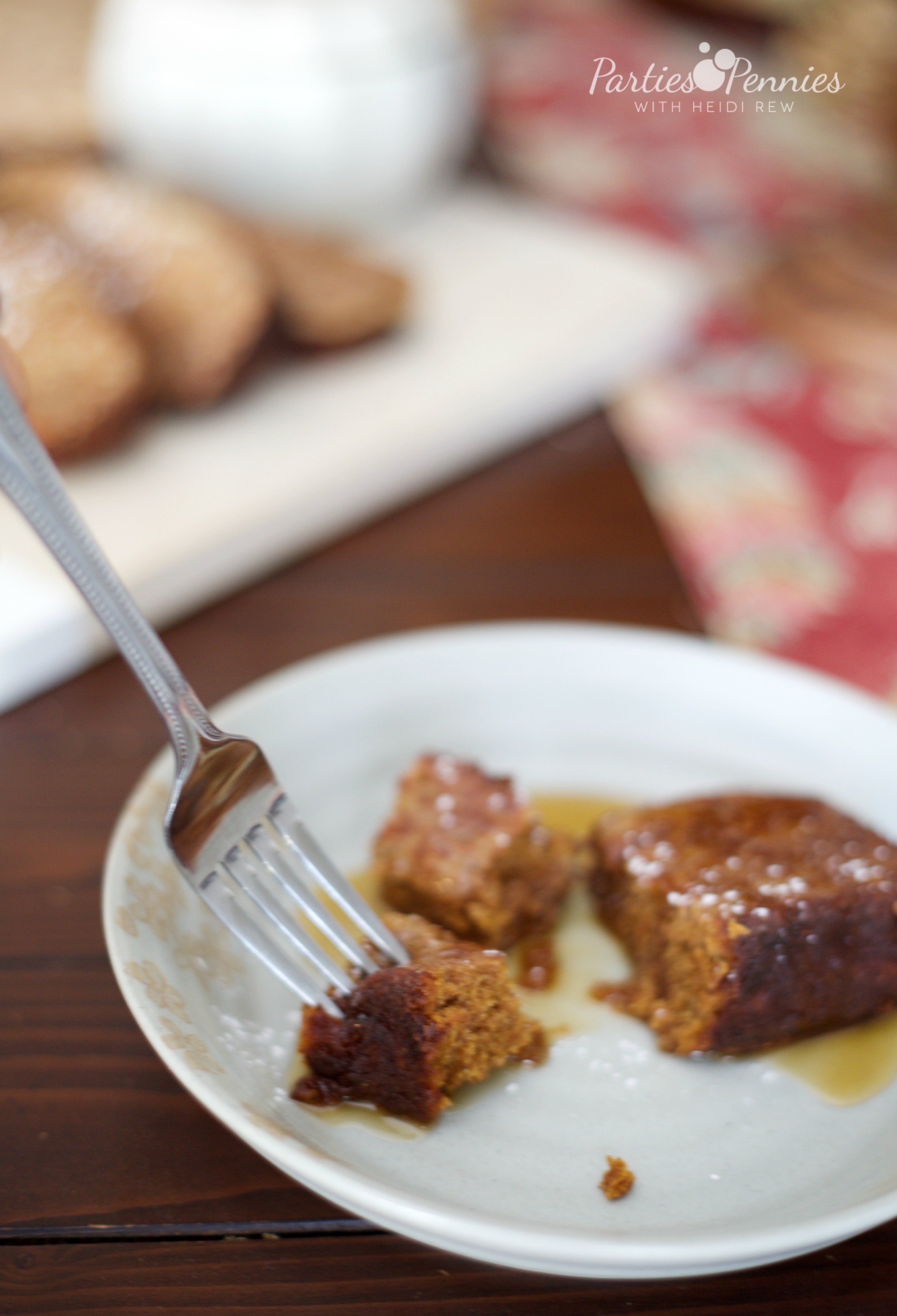 Warning: You may be inspired to write a thank you note to Trader Joe's once you taste this amazingness. I think the only way it could be taken to another level is topped with some Maple Cream Cheese Whipped Topping! (*drops mic* and inserts emoji of women dancing)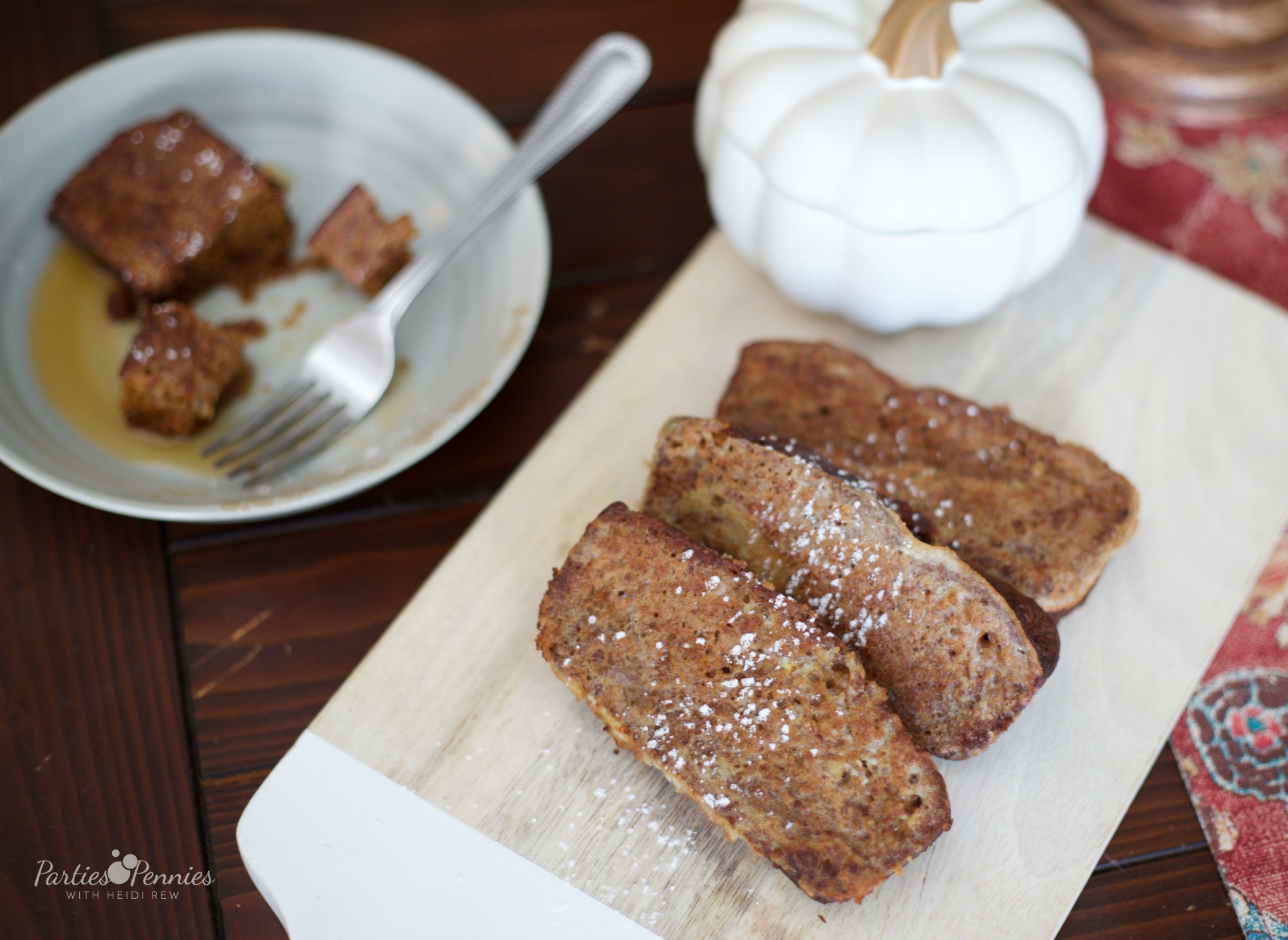 You are seriously going to love this recipe. It really is a MUST-MAKE for a Fall breakfast! Money back guarantee.
For a great brunch beverage, check out these healthier Frozen Mimosas…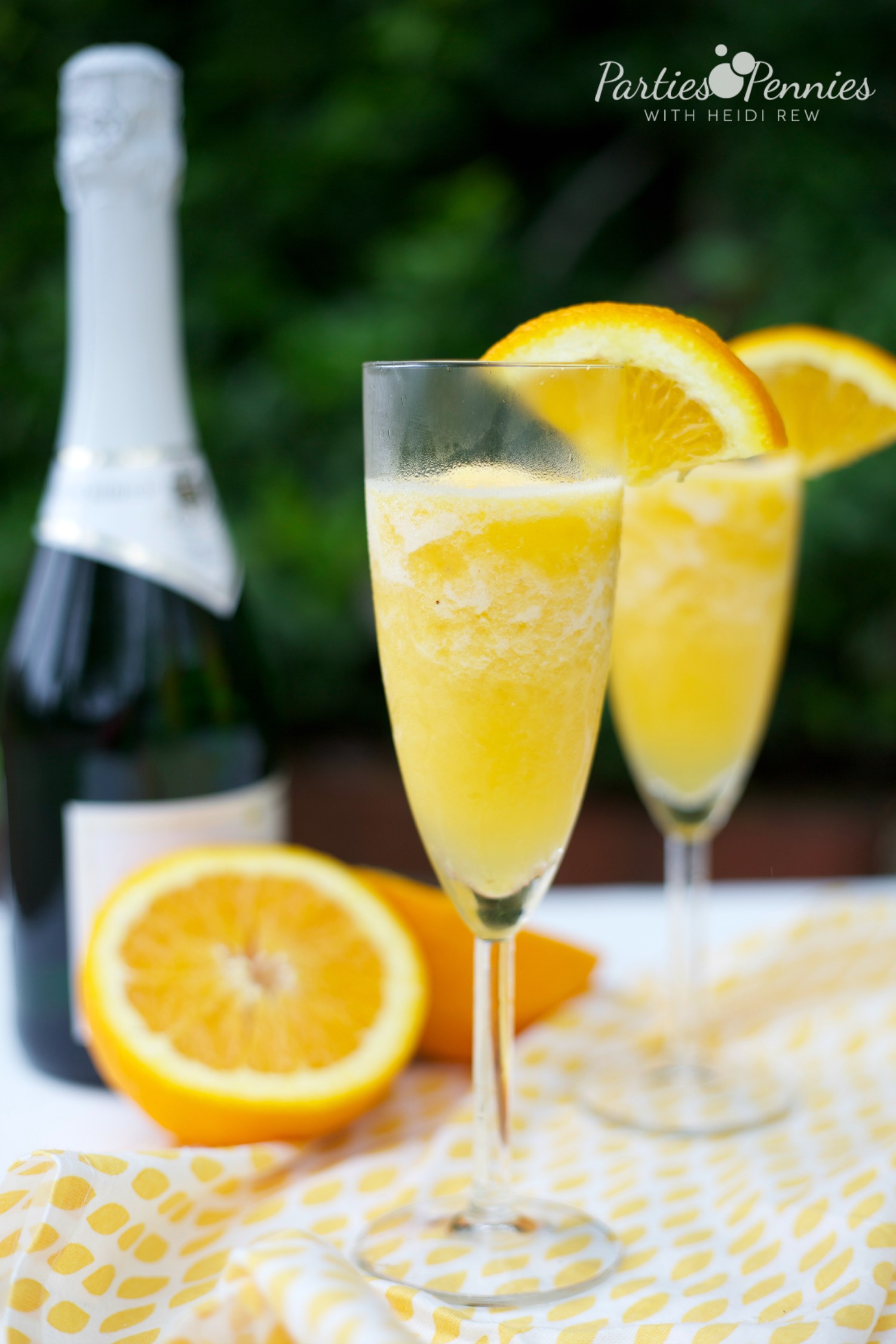 Follow Parties for Pennies on Instagram for some fun DIY Halloween costume ideas and more Fall ideas. And as always…Party on, ya'll!