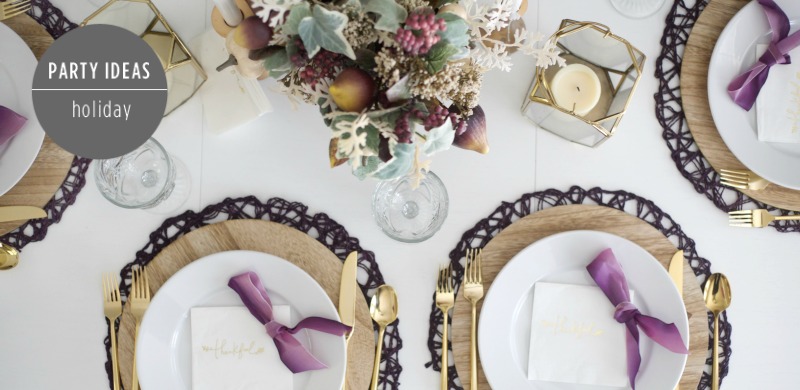 22 Nov

Gold and Plum Thanksgiving Table

Hey party people!

Happy Thanksgiving! Hope you're having a wonderful week so far. Wanted to show you my Gold and Plum Thanksgiving table…but first…an explanation…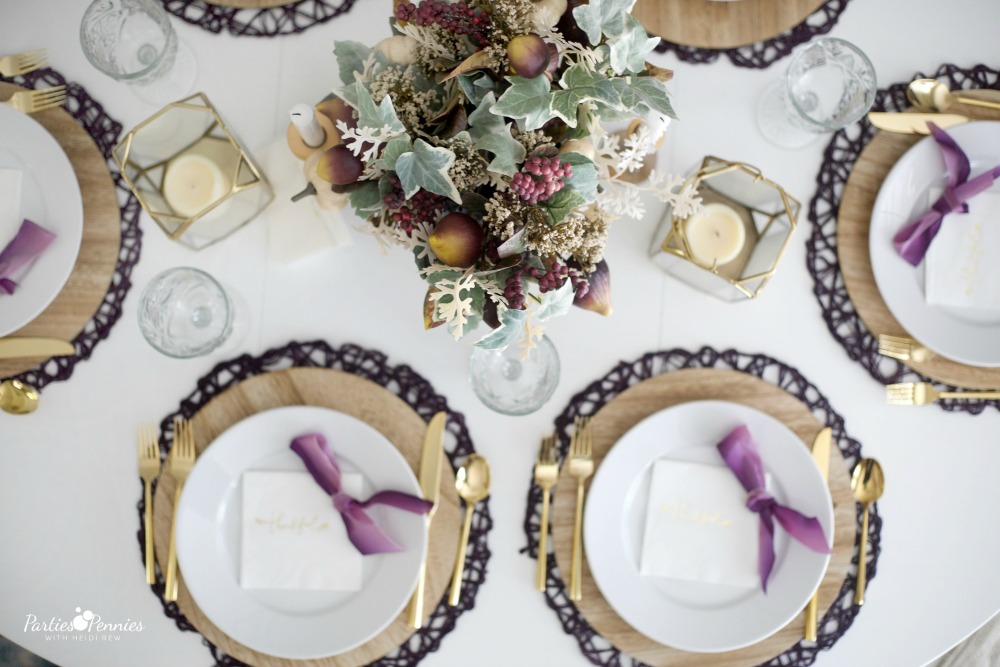 I know I haven't posted in awhile. I've been focusing more on the voiceover studio my husband and myself opened a year ago, my voiceover career, on-camera career (I have a Food Network & Kohls promo running currently), and my podcast ! I'm so excited for the podcast. It's a lifestyle podcast & features all kinds of guests that are inspiring and entertaining. Don't get me wrong, I still love entertaining and party planning, but to be honest, the time spent on this blog just didn't match the money I made from it. After having this blog for 7 years (well, it will be 7 at the end of December), I decided I gave it a fighting chance. Now I'm not saying I'm shutting down Parties for Pennies. No, no. I just can't promise I'll be consistent at posting. I consider it a hobby at this point.
Thank you so much for being such a faithful reader! I truly love this blog and love you.
Enough chatty chatty. Let's talk Thanksgiving table. This year, I had plum stuck in my brain for the past few months. When I saw a faux Fall arrangement at Michaels with plum accents, I knew it was a sign from above. ;p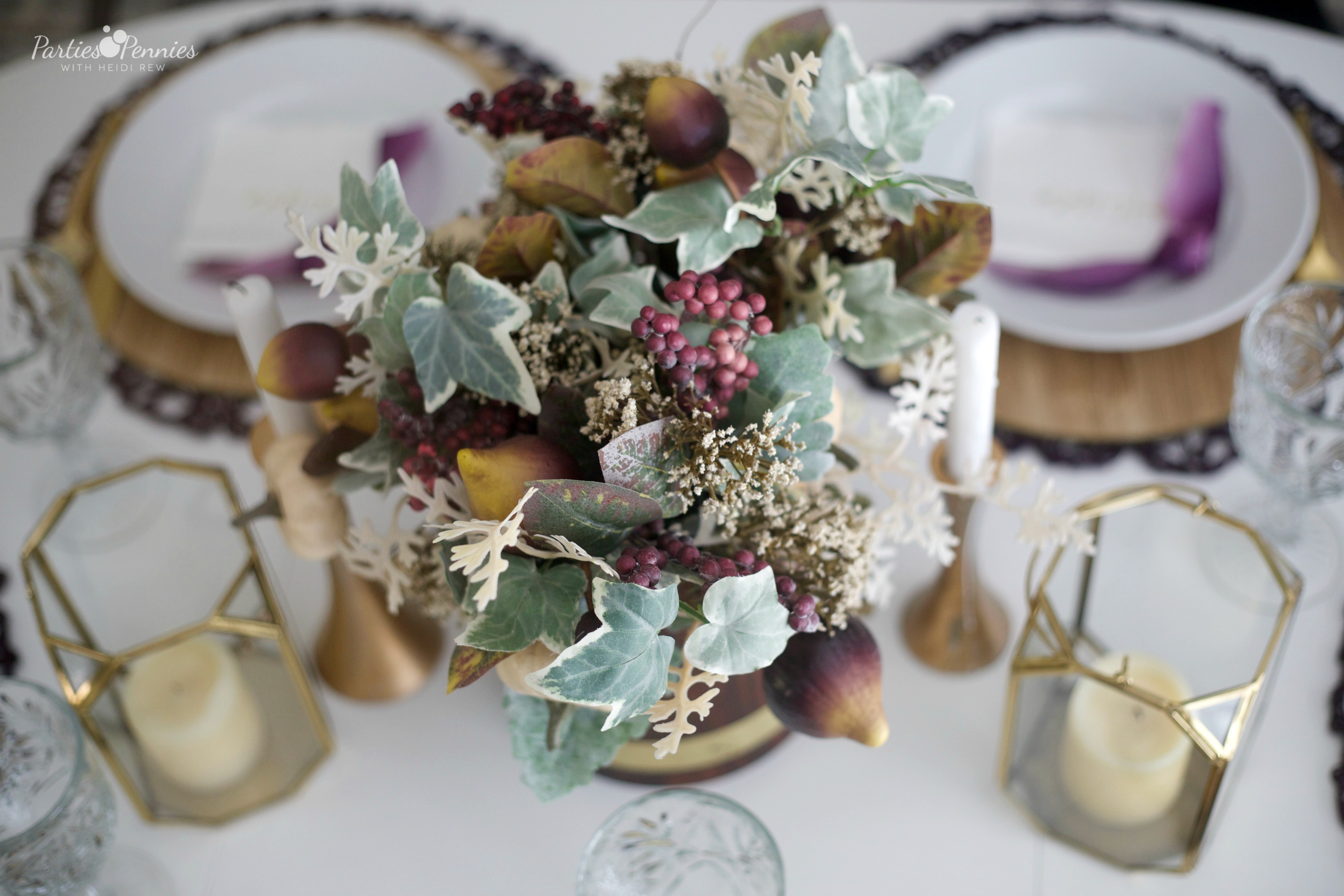 I really wanted to find some plum napkins but I couldn't find ones I wanted, so I went with the Thankful napkins from Crate & Barrel.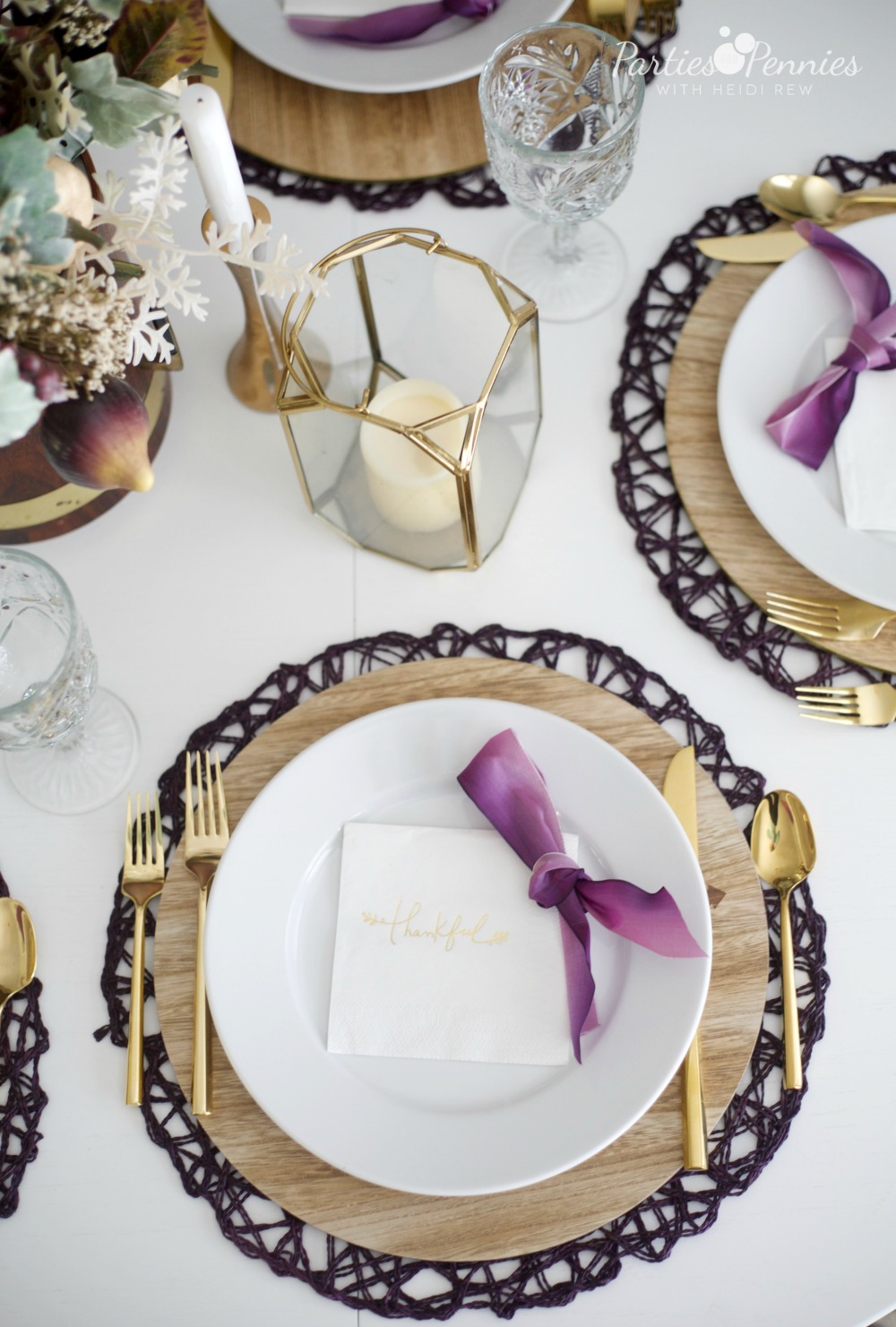 I'm pretty sure I found the purple chargers at Home Goods.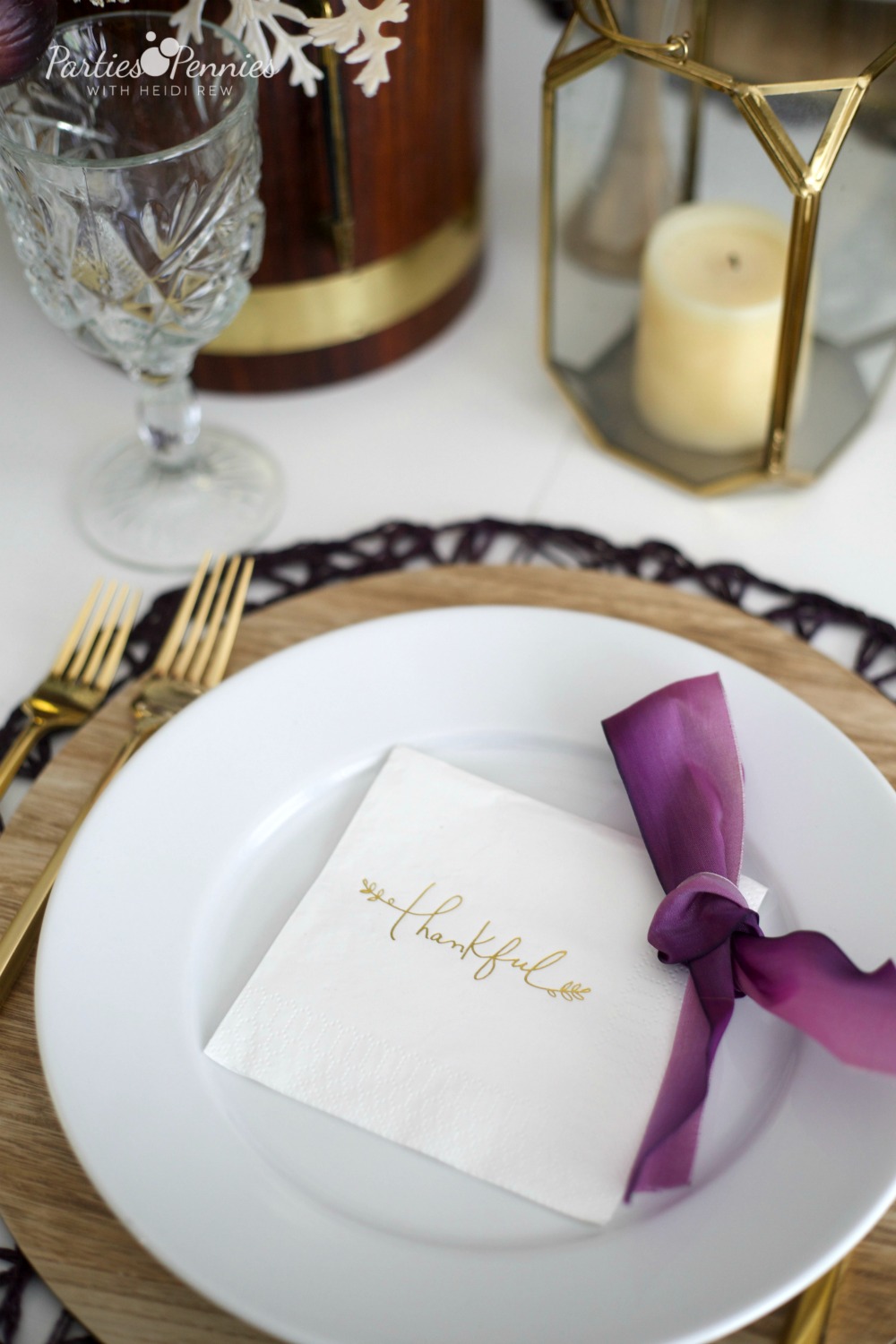 The purple ribbon is from Michaels. For a dinner we hosted, I actually used the purple ribbon around some light grey napkins. For Thanksgiving, I don't have enough ribbon for every placesetting, so I just tied a little bow to add a pop of purple.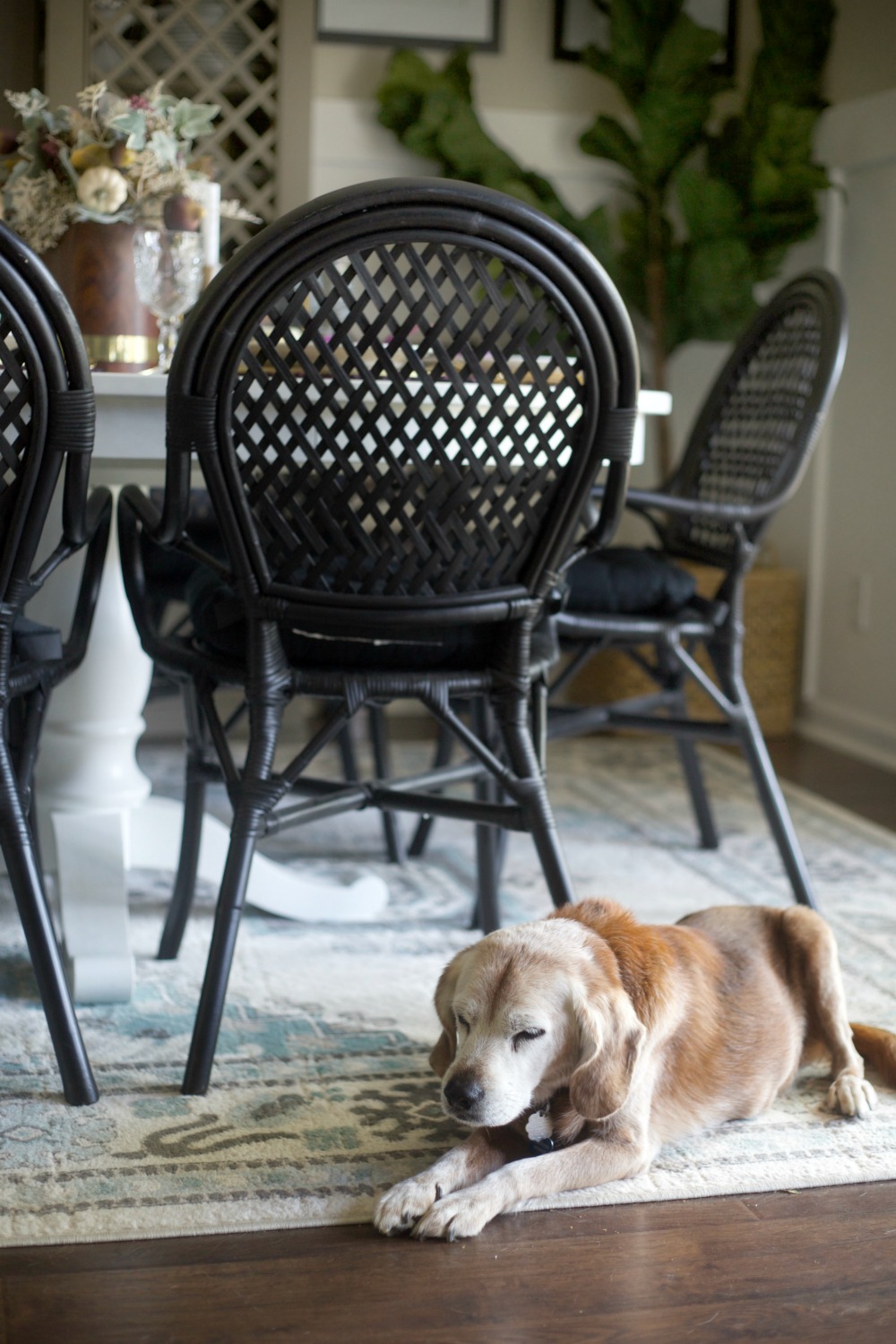 Our precious little baby Guinness. He's actually a very old dog but he's still truckin!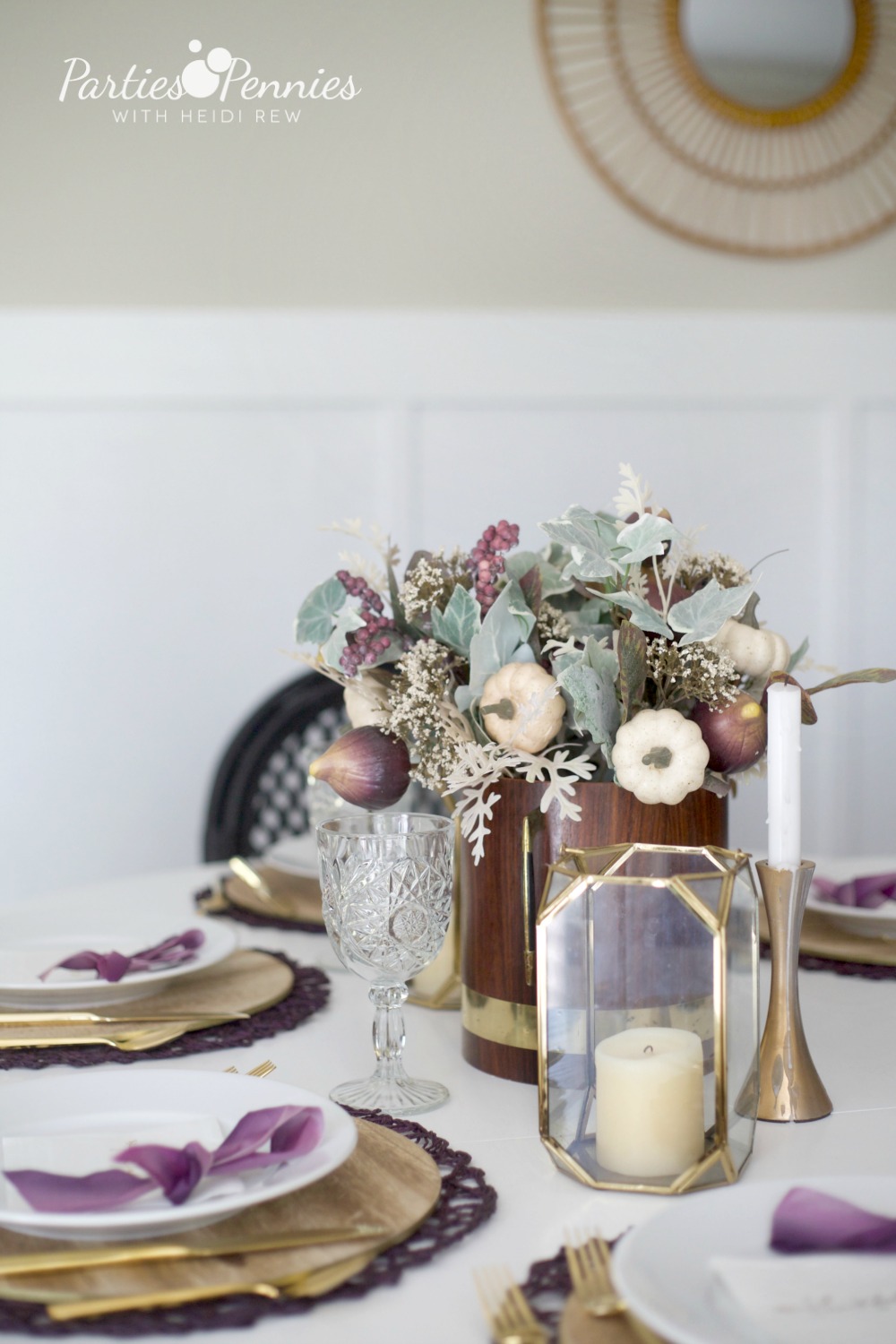 By the way, the centerpiece is arranged in an ice bucket that I found at the thrift store a long time ago. I love using ice buckets to create unique centerpiece arrangements.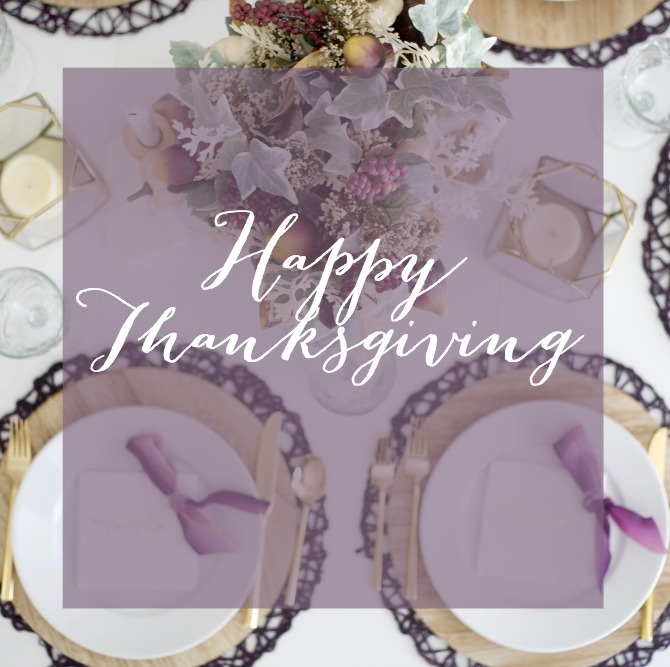 Hope you & your family have a wonderful Thanksgiving!
Party on!