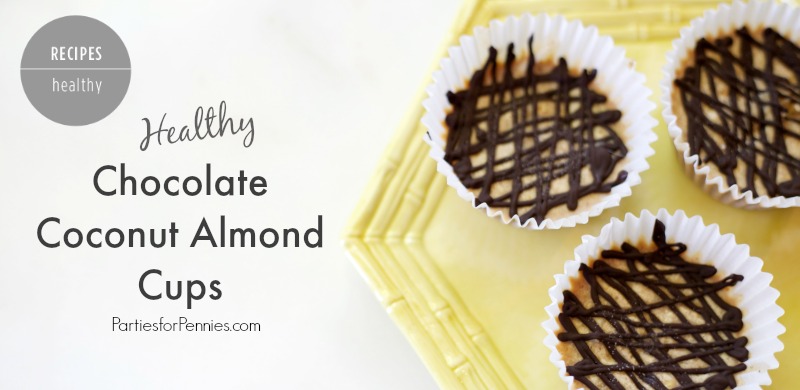 03 Jun

Healthy Dessert Recipe

Hey party people!

Party food often times is an excuse for us to throw our healthy eating out the window. After all, it's a celebration. Throw calories to the wind. And I am 100% with you on that. If only a girl could eat on brie and sweets alone.

But, what if there were delicious party treats that felt like indulgences but healthy? Wouldn't that be a cause for a spontaneous confetti shower?! Well, today, I'm going to share a really delicious and healthy dessert recipe. This would be a fun addition to a girls night out party, a kid's movie party, or to enjoy while you watch the Bachelorette (um…what a weird season this is?!).
These are what I call Chocolate Coconut Almond Cups. They were created as result of my husband's pleading. He loves coconut and nuts and wanted a sweet treat that was healthy too. He's now been pleading with me to make a healthy version of baklava. What? Not sure if that's possible.
These sweet treats are GLUTEN FREE, DAIRY FREE (if you get the dairy free chocolate chips), and REFINED SUGAR FREE! They are pretty fantastic on your taste buds, too.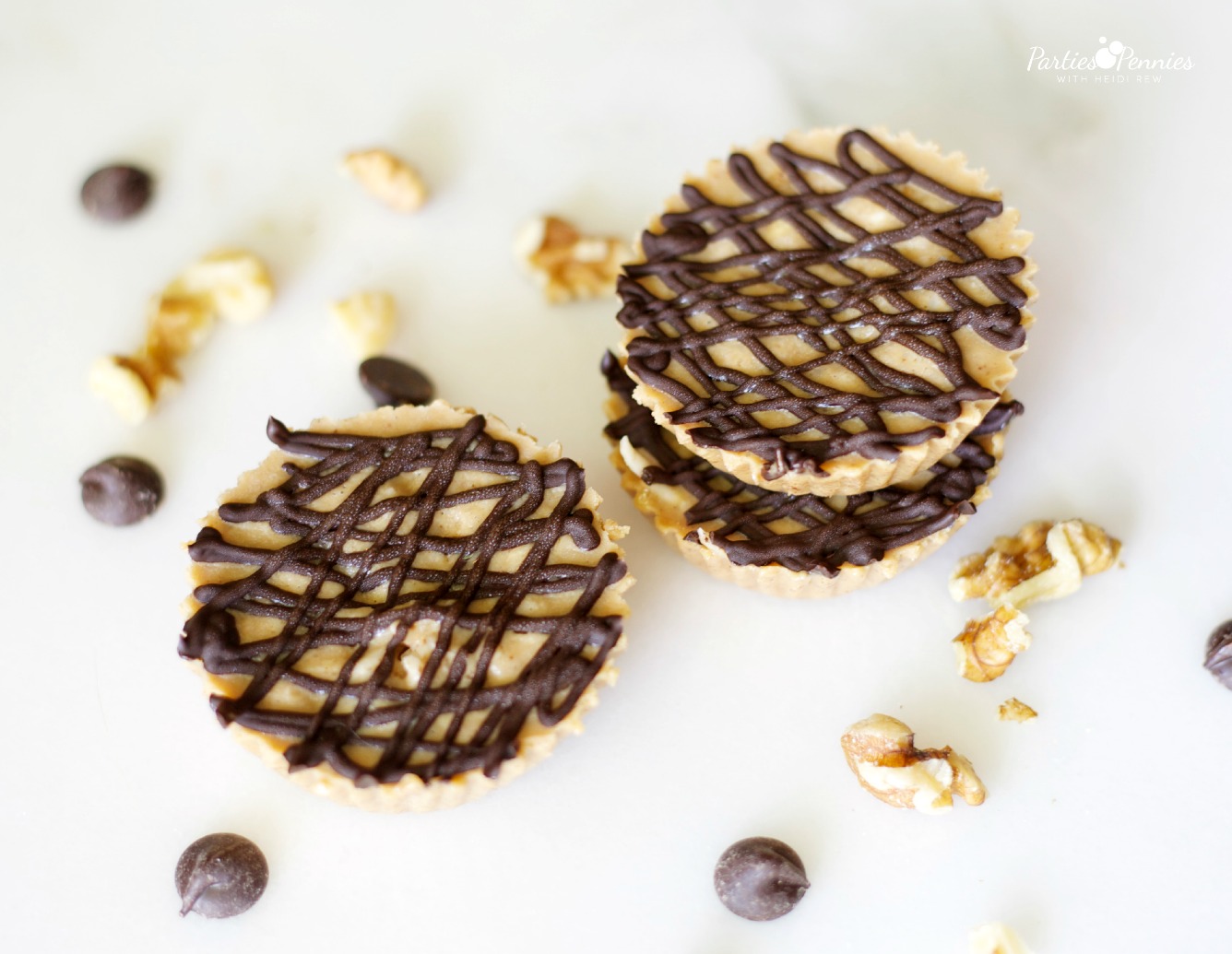 Chocolate Coconut Almond Cups
2015-06-02 14:35:21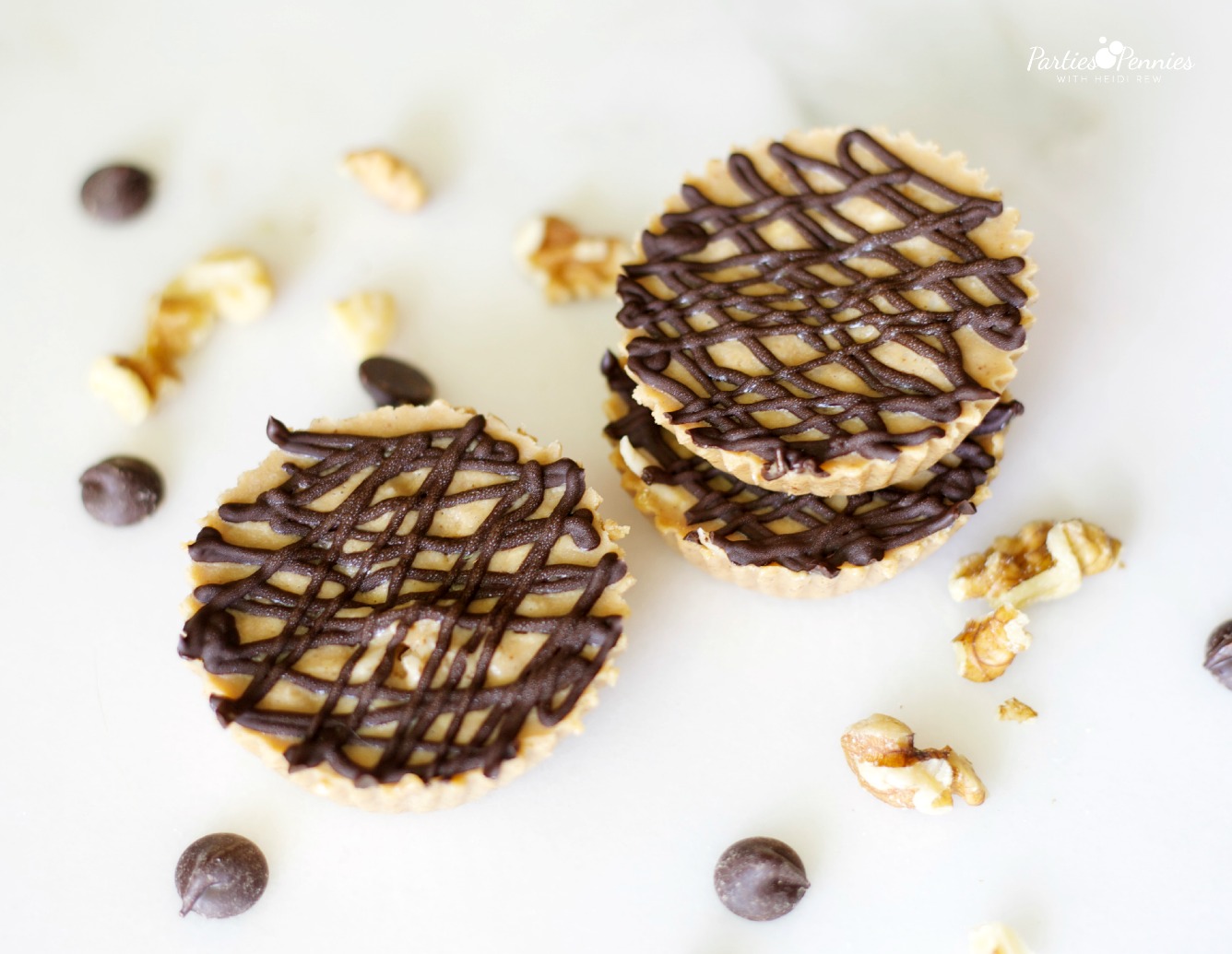 Serves 12
Enjoy a healthy sweet treat that's Gluten Free, Dairy Free (with dairy free choc chips), and Refined Sugar Free.
Ingredients
1/2 Cup Almond Butter
1 Cup Coconut Oil
1/2 Cup Organic Honey
1 Cup Unsweetened Shredded Coconut
1/2 Cup Chopped Walnuts
1/2 Cup Dairy Free Chocolate Chips (or Dark Chocolate Chips)
Instructions
Mix the Almond Butter and Coconut Oil* together.
Once those are combined, add the honey*.
Now stir in the shredded coconut and walnuts.
Line a cupcake tin with cupcake liners.
With a spoon, add the "batter" you just created equally among the cupcake liners.
Place the cupcake tin in the freezer on a flat surface.
While that's solidifying, get out the chocolate chips.
Melt the chocolate chips by heating them up in 30 sec increments and stirring.
Once the cupcake tin has been in the freezer for at least 5 minutes...
Drizzle the melted chocolate chips over the almonds cups.*
Place in the refrigerator for 10-15 minutes before enjoying.*
Notes
* If the coconut oil is solid, heat it up for 10-15 seconds to soften it enough to stir.
* The amount of honey this calls for is on the higher end. A lot of times I add less honey to mine. Add to your taste.
* I use a plastic bag to drizzle the chocolate. I scoop the chocolate inside, cut a small piece of one corner, then use it like an icing bag.
* Keep these refrigerated. If it's warm outside, these will melt because of the coconut oil. I usually leave them in the refrigerator (or freezer) until right before I want one. If you're serving them at a party, place them on a tray in a bowl of ice.
Parties for Pennies https://partiesforpennies.com/
See, super easy.
As a side note: We get our coconut oil at Costco. It's much more affordable and lasts a long time. We were getting our almond butter there, but they raised the prices. Trader Joe's has a pretty good price on almond butter.
Hope you enjoy your healthy and delicious treat…party-guilt free!
Party on!