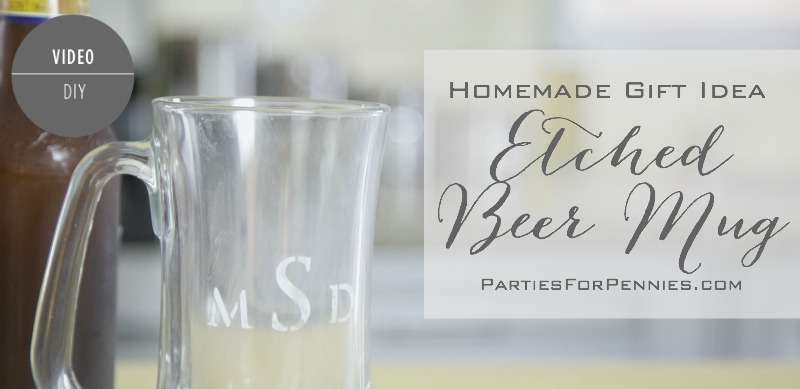 11 Nov

Homemade Gift Idea: Etched Beer Mug

Hey party people!

I've got another easy and inexpensive Homemade Gift Idea for you today. This one is a great gift idea for guys and isn't it always tough to find gifts for them?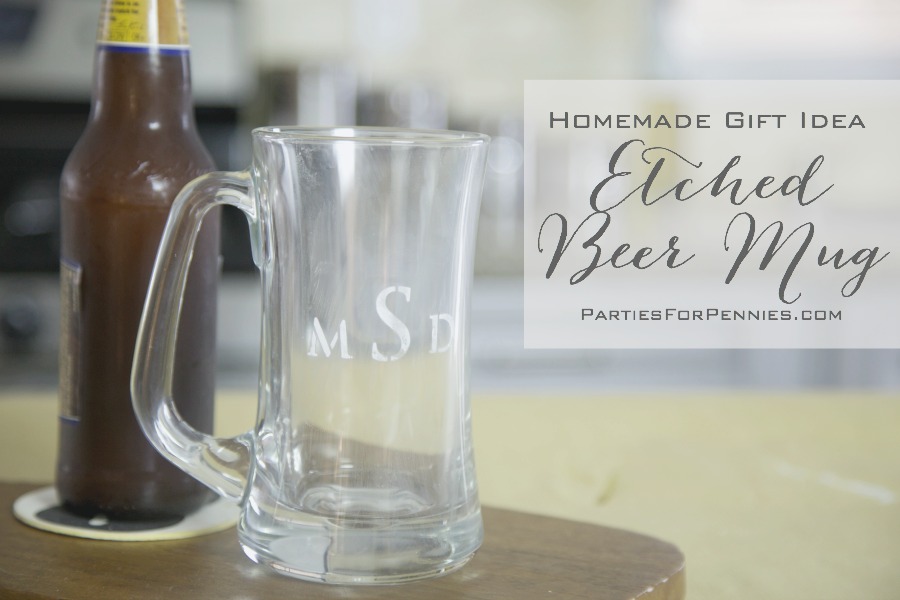 You can create just one or a whole set of etched mugs with your guy's initials. Add to this gift by putting together a whole basket of their favorite beer (or root beer, if you want to go non-alcoholic), some coasters, and his favorite snack.
I've also done this for hostess gifts, as well. I've gifted an etched wine carafe and even a whole set of glass coffee cups.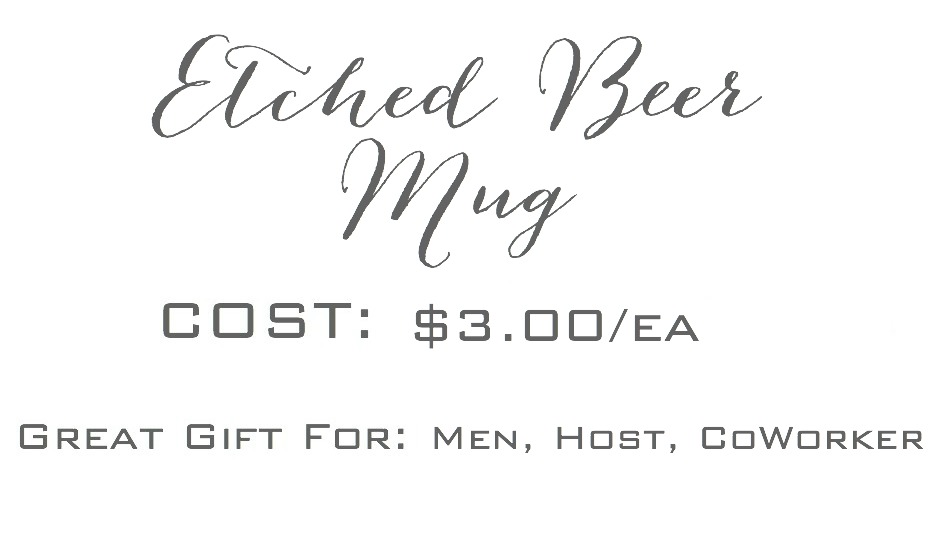 Here is a quick video tutorial to show you how to do it.

Want to know where to get the supplies in this video? Click on the pictures below…
Who is the hardest person to find a gift for, in your opinion? My dad is definitely the toughest. Thankfully he loves me despite my poor gift giving choices. He did used to always get a soap on a rope from my grandfather, so I guess you can only go up from there.
More Homemade Gift Ideas coming your way!