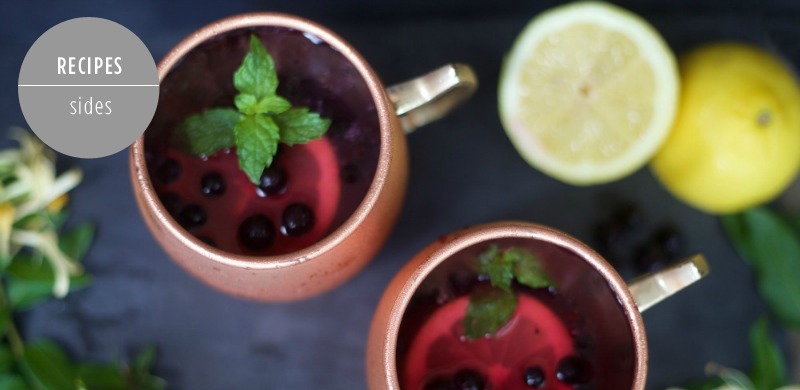 23 Aug

Honeysuckle Lemonade Cocktail

Hey party people!

Even though Fall is right around the corner, the summer temps are still in full force (at least here in Atlanta)! So, even though I'm down 100% for a hot pumpkin drink, my mouth is like…"uh…no, thank you…I'd like something a little more cold and refreshing." Well, mouth, you're in luck! This Honeysuckle Lemonade Cocktail is the perfect cold and refreshing drink to make it through the last weeks of summer.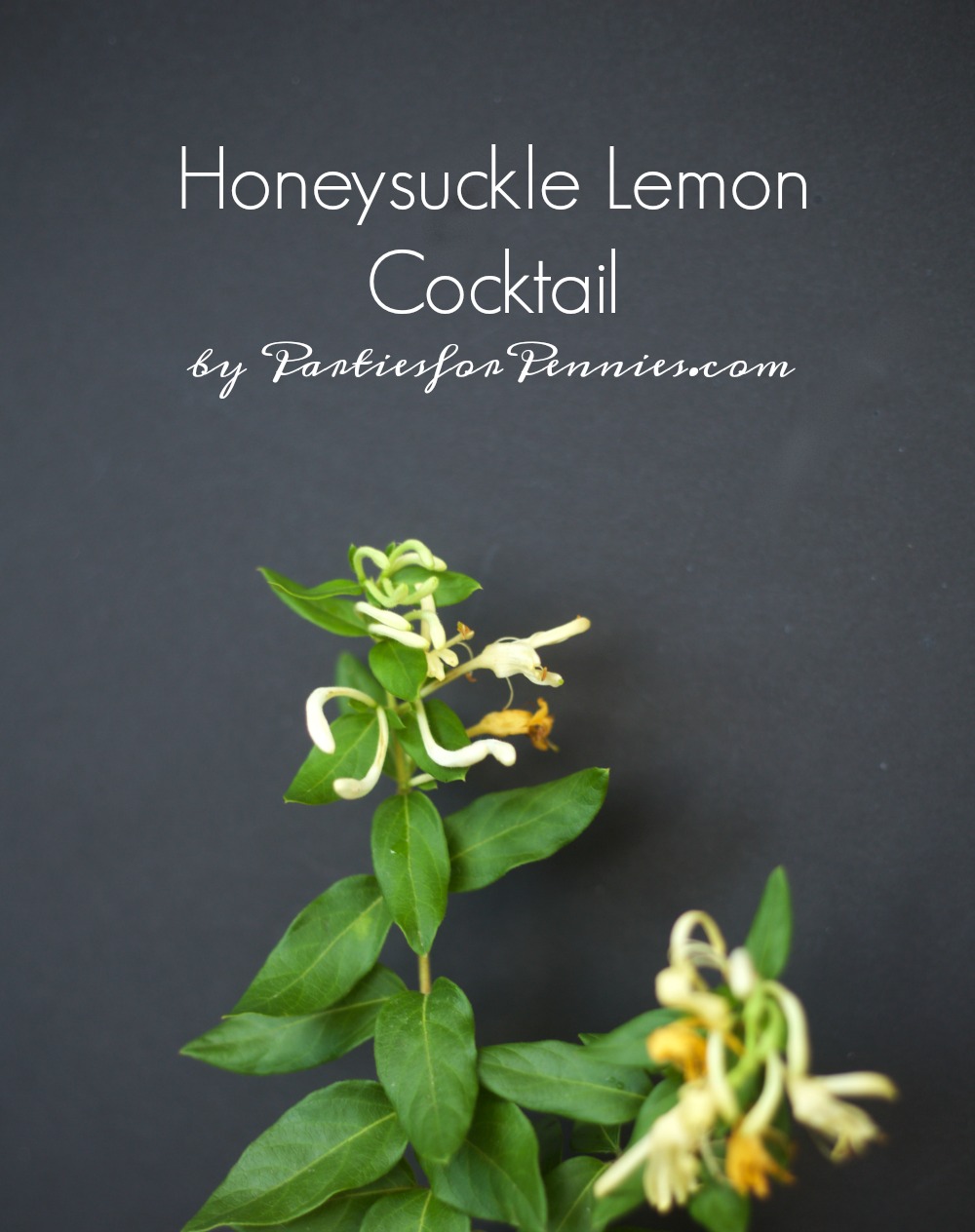 If you are a long time Parties for Pennies reader, you know my tip for creating a budget-friendly cocktail – keep the ingredient list to 3 at the most. This makes it easy to make and the less ingredients means the fewer dollar bills you're parting with.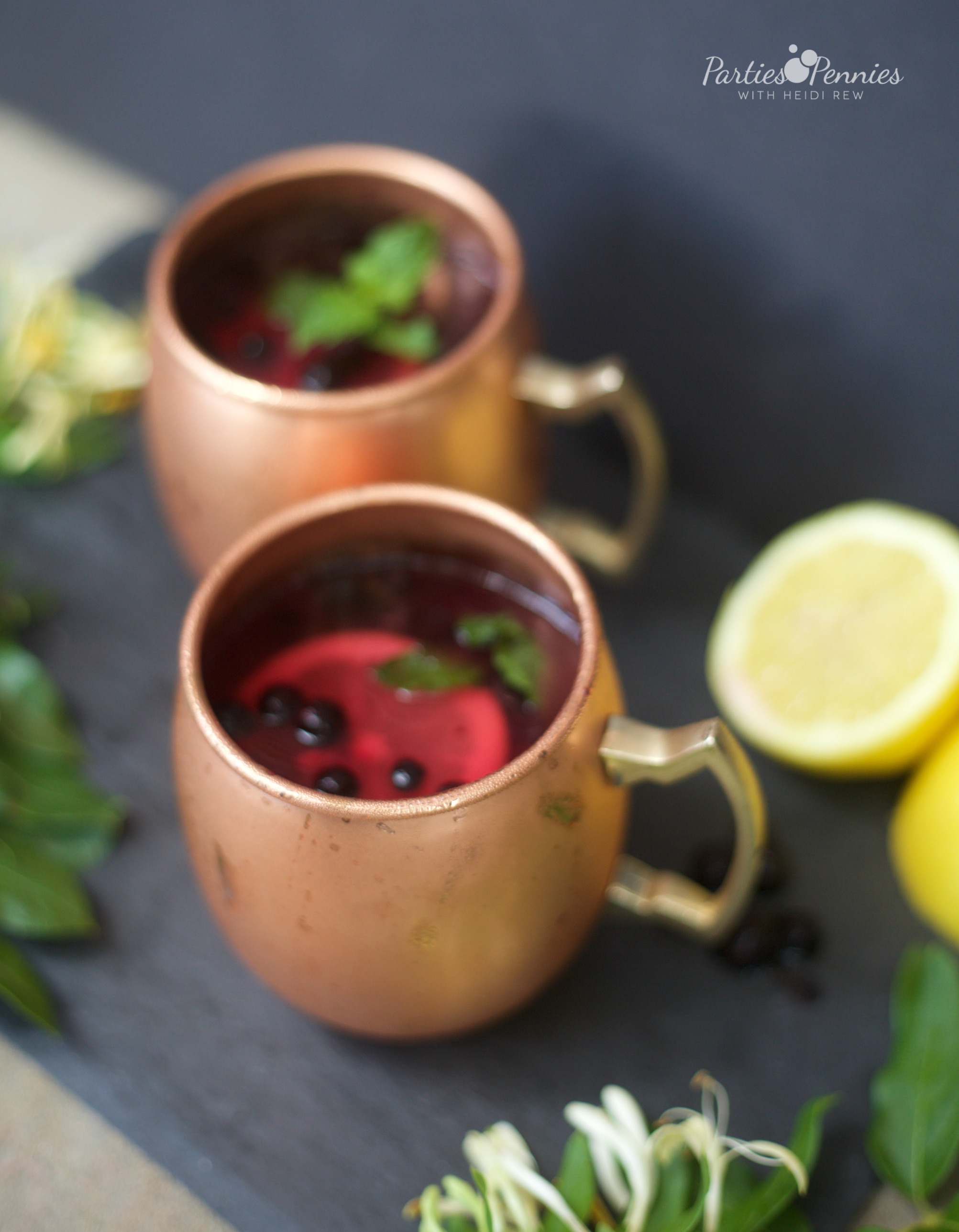 Here's what you'll need for your Honeysuckle Lemonade Cocktail:
1| Lemonade
2| Honeysuckle Vodka
3| Frozen Blueberries
4| Optional: Mint, lemon slices for garnish
Here are the simple steps to create your own Honeysuckle Lemonade Cocktail…
1| Take 1 tbs. frozen blueberries thawed and muddle them at the bottom of a glass with a sprig or two of mint (optional).
2| Add 2-3 more tablespoons of frozen blueberries (not thawed) to the glass.
3| Fill 3/4 or more with lemonade.
4| Top with Honeysuckle Vodka.
Garnish with lemon slices and mint.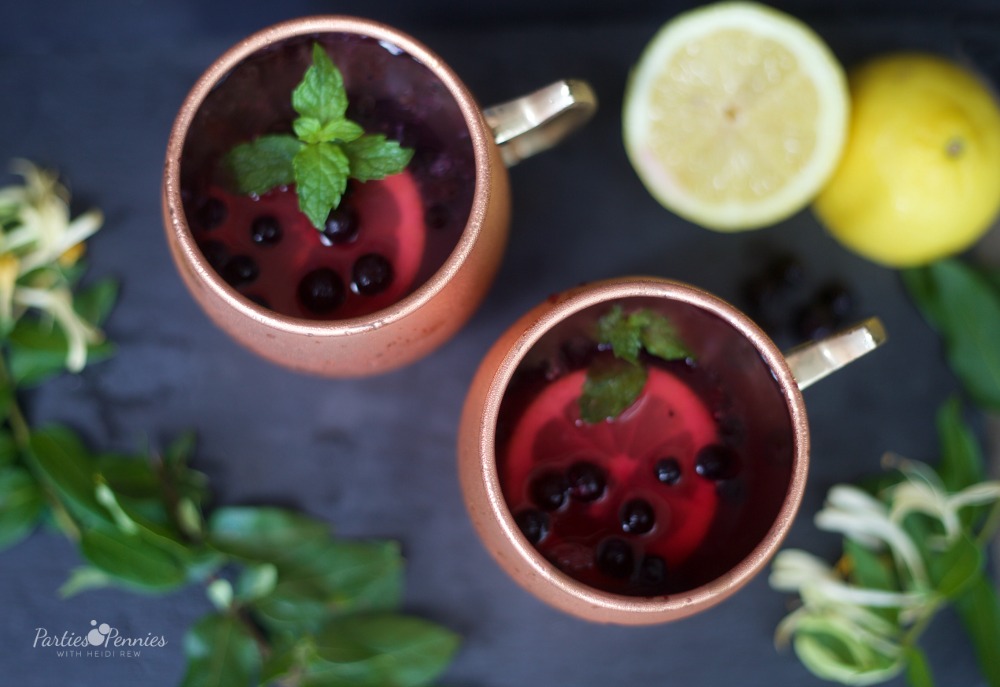 I don't like too much vodka, so I probably had 6/8 of my glass full of lemonade and the rest the vodka. You can add as much or as less as you'd prefer.
Another option would be to fill an ice tray with frozen blueberries and a little water. Freeze, then add these as ice cubes to your drink (just omit the 2-3 tbs. frozen blueberries). The frozen blueberries are there to add flavor and to make the drink extra cold.
Here's another money saving tip…at Costco (or another warehouse membership store) you can get a huge bag of organic frozen blueberries for such a steal! We usually buy a bag of frozen blueberries and strawberries and are set for a year! It's a great deal.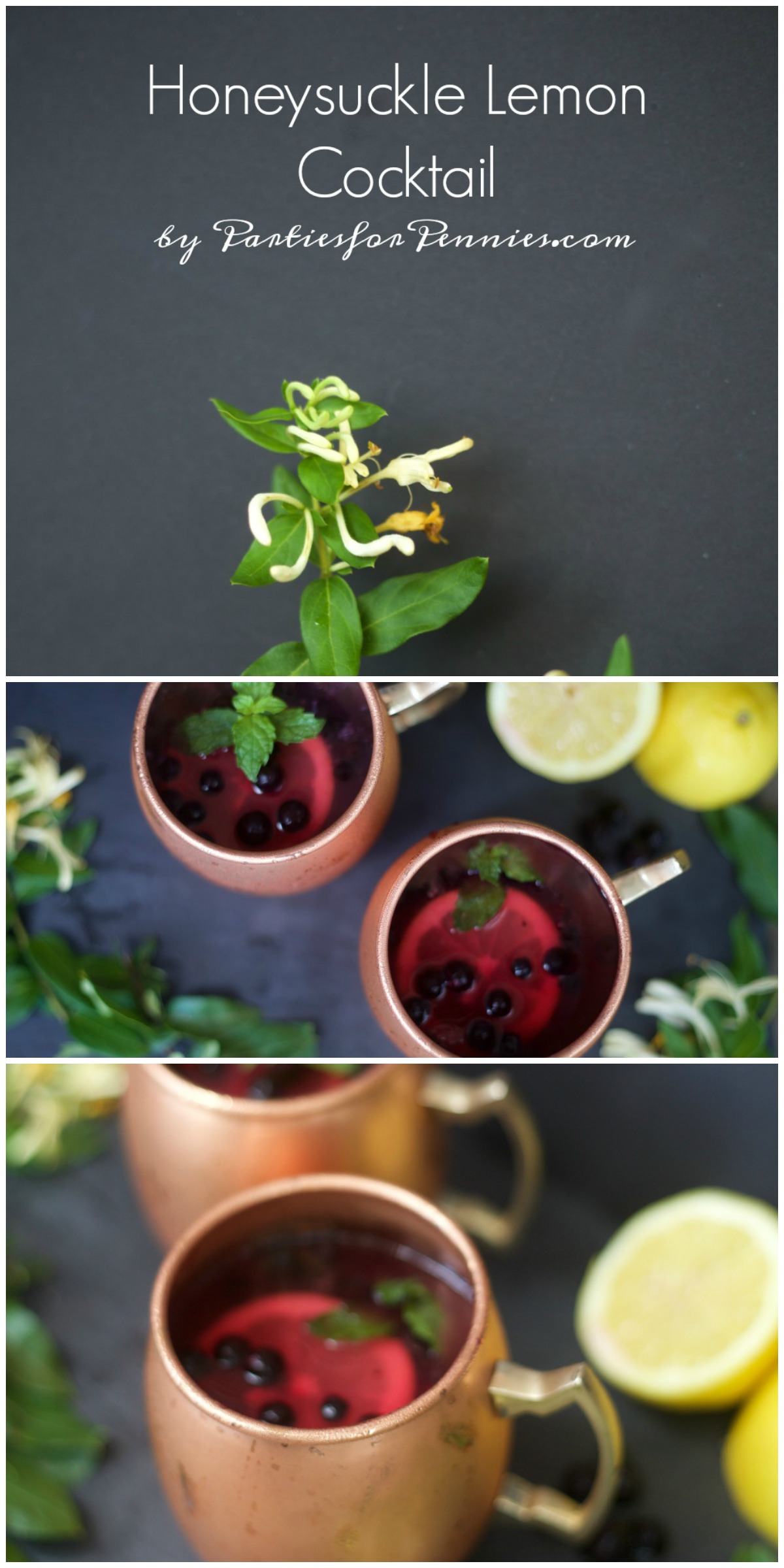 Now…all you have left to do is enjoy a refreshing Honeysuckle Lemonade Cocktail on the front porch with your favorite person. This would be a great drink to serve at a bridal shower, luncheon or a girls night!
Cheers friends! Party on!