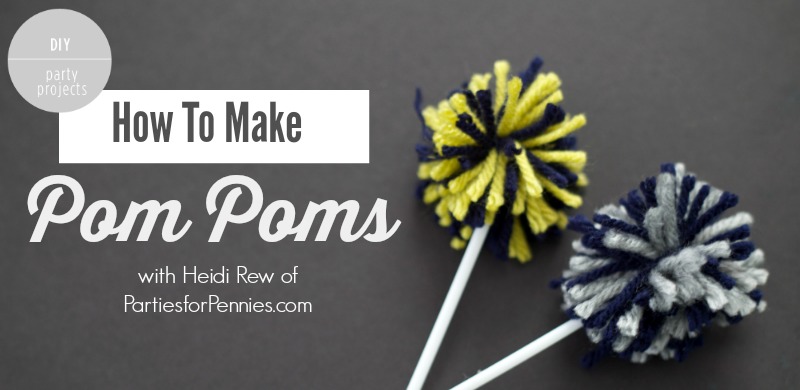 28 Jan

How to Make Yarn Pom Poms

Hey party people!

Since the Superbowl is this weekend, I thought I'd share a short video tutorial that will help you create easy, inexpensive Superbowl party decorations. Here's How to Make Yarn Pom Poms…


These are perfect for any party, but really work well with a Superbowl party. Use them as drink stirrers, garland, cupcake toppers, centerpieces, etc. You can create pom poms with one or multiple colors of yarn.
Simply adjust the size of the cardstock you use for this project to create smaller or larger yarn pom poms.