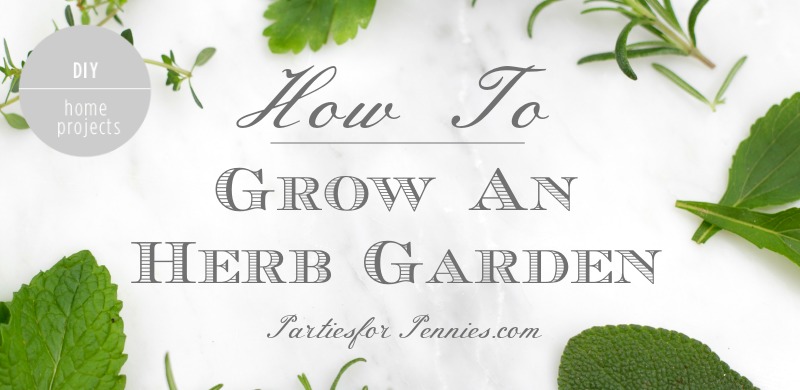 22 Apr

How to Plant an Herb Garden

Hey party people!

You may be wondering why we're talking "How to Plant an Herb Garden" on a Party Blog, specifically a party blog with budget-friendly ideas. Here's the deal…herbs enhance any party (don't make a meme of that & attribute it to PartiesforPennies, please…it could be taken the wrong way ;p). Herbs not only contribute flavor, but they also look beautiful. They're the perfect garnish for dishes and drinks.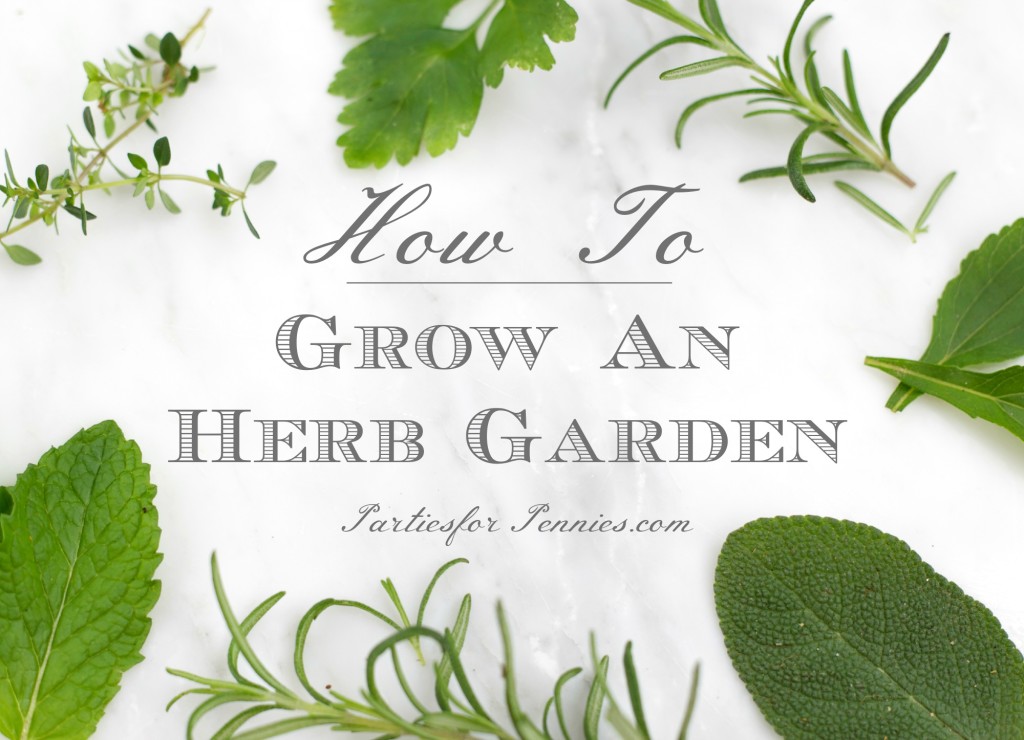 The frustration with herbs is they can be expensive. And have you ever used the entire package? Yeah, me either. So, to enhance the look of our backyard patio and to save money on herbs, we decided to plant our own herb garden.
I'll share a few things I learned planting my garden, but I wanted to "phone a friend" to give you real expert tips.
Introducing garden lifestyle expert, Carmen Johnston.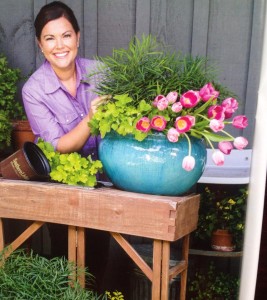 Carmen owns Nectar & Company, a nationally renown commercial, residential, and wedding flower and garden design business. She's also the garden lifestyle expert for Southern Living Magazine and the Southern Living Plant Collection.
I met her a little over a year ago at a blogger event and have adored her since. Carmen is so encouraging and so knowledgeable. She gives hope to those of us who never dreamed we could ever have a green thumb. Check out her blog and her YouTube channel for great advice like the 5 Plants for Beginners, 5 Tips to Start a Vegetable Garden, and this cute Mustache Bash Planting Party.
When planting your own Herb Garden, here are Carmen's top tips…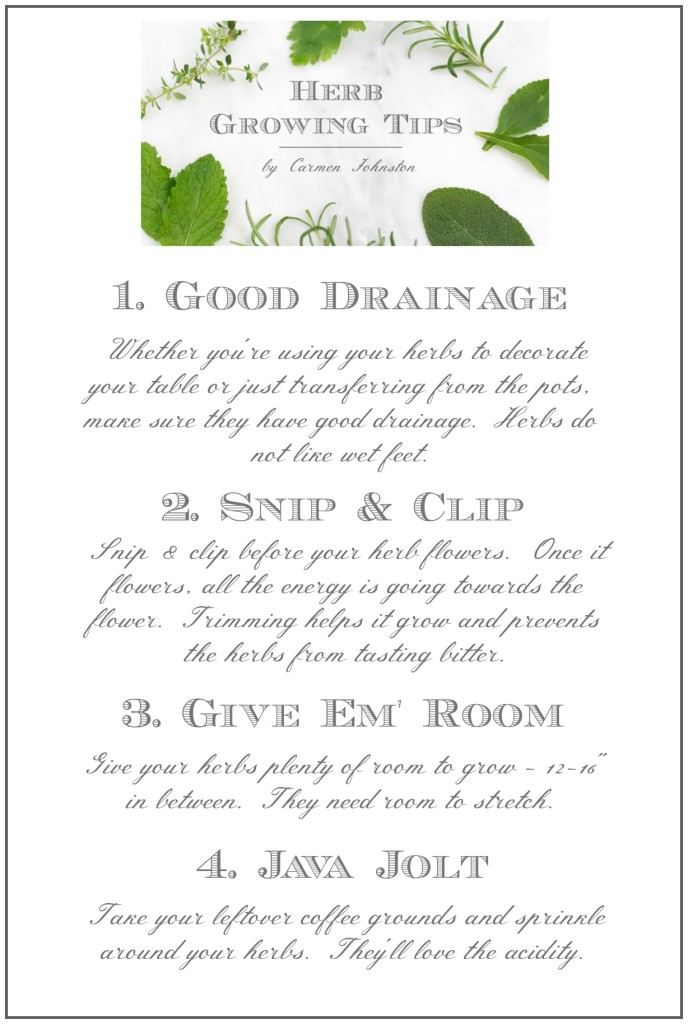 We drink so much coffee, so I'm thrilled I can repurpose those used grounds.
Thanks so much, Carmen!
Now, for my non-expert steps to plant an Herb Garden. Here's what we (my husband & I) did for ours –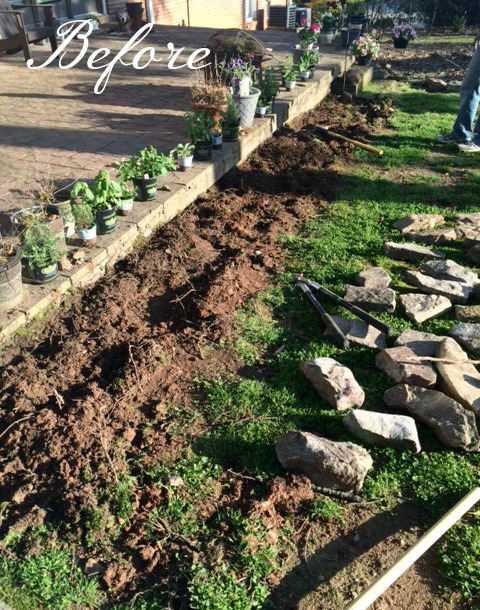 1 | Till the area.
2 | Spread potting soil and compost material. Combine with tilled soil.
3 | Create a layout for your herbs. Like Carmen said, we placed our plants 12-16″ apart.
4 | Dig a hole a little larger than the root ball. Gently loosen the roots before placing in the hole.
5 | Add some organic plant food to the hole before adding the herb root.
6 | Add the herb root and fill in with the soil mixture. Pat down.
7 | This is optional, but we added some weed block sheets between the herbs.
8 | Layer with mulch and water your herbs.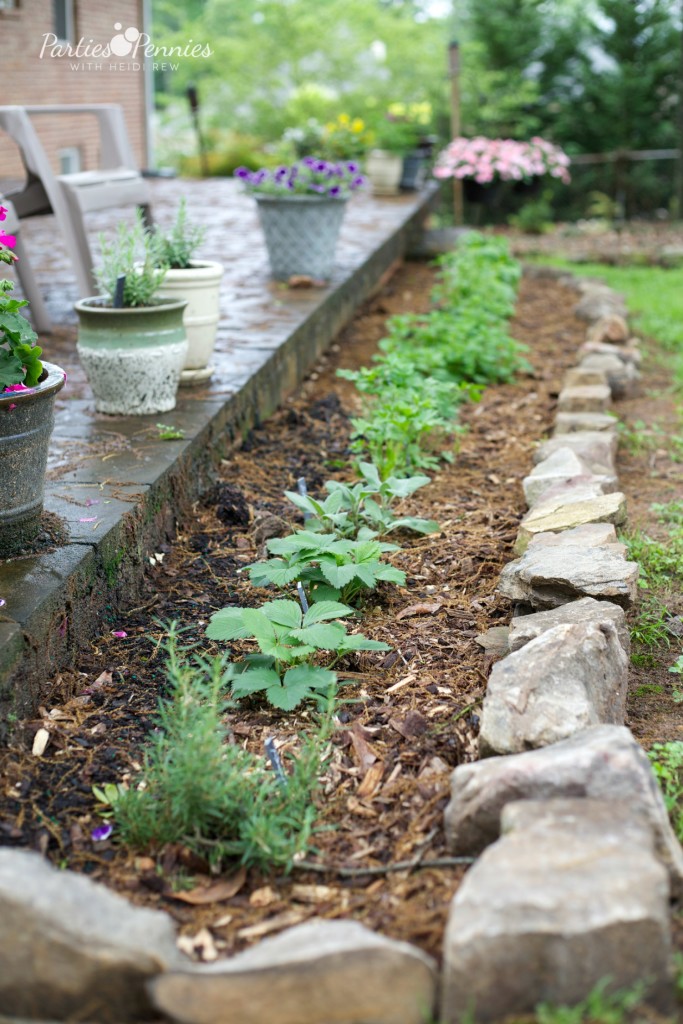 It's been several weeks now, and our mint is growing like crazy (which I heard is typical for mint). The other plants are also growing really well. We've got some type of bug gnawing at our basil plants. I'm going to try two natural remedies to see if I can get rid of those bugs.
Here's what I'm going to try – 1| Place a small bowl of beer near the plant. This will get rid of snails & slugs that like to eat the basil leaves. 2| Make a concentrate of 1 cup cooking oil and 1 tablespoon gentle dish detergent. Add 4 teaspoons of the concentrate to 1 pint water and spray it on the plant. This helps get rid of aphids, which are common insects that adore basil. Do you have any suggestions?
I love looking out our kitchen window and seeing our little herb garden. We've already enjoyed some basil on pizza, lavender in iced tea, rosemary on chicken, and mint in some water.
Here are all the different herbs we planted –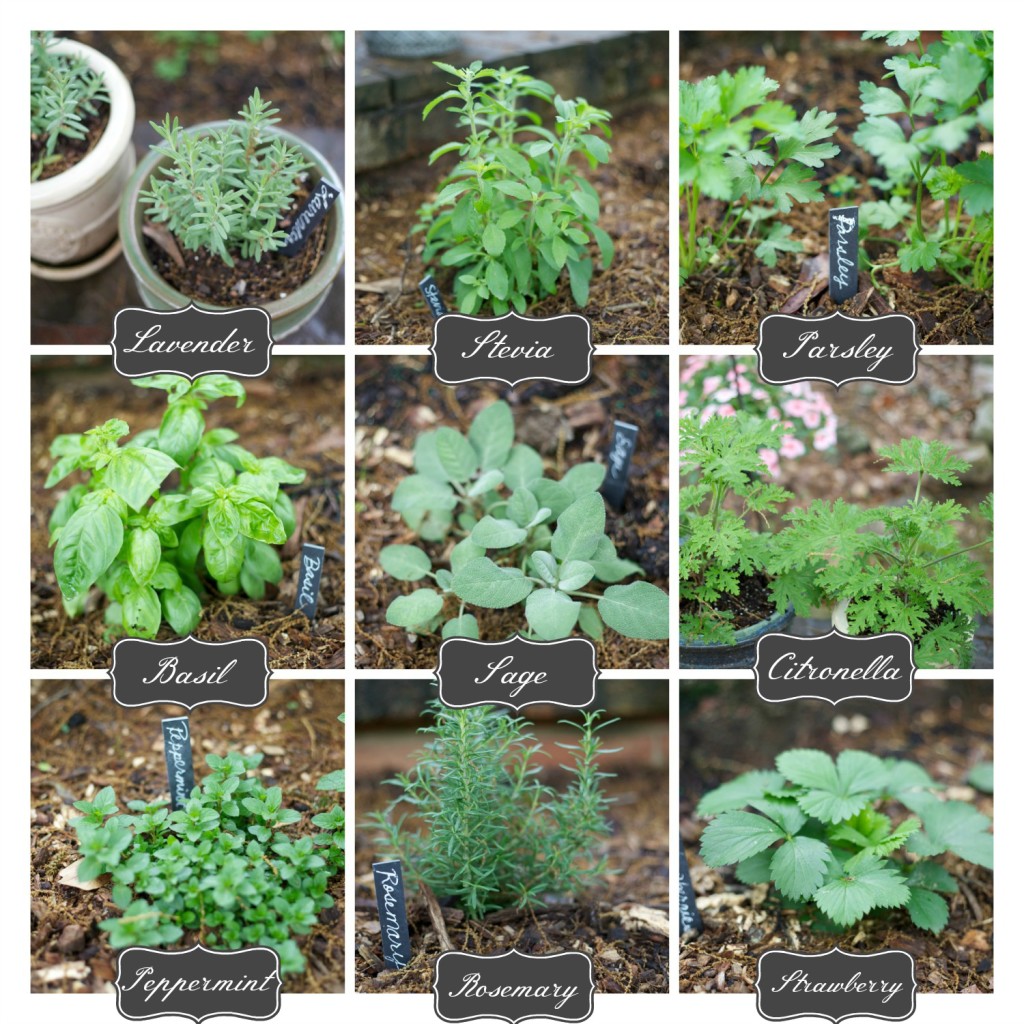 I failed, however, to get cilantro. What was I thinking? We use that all the time.
Those slate herb markers I found at Target in the dollar bin. That was just a couple weeks ago, so there should still be some. I did use a chalk marker, instead of the regular chalk that came with the package.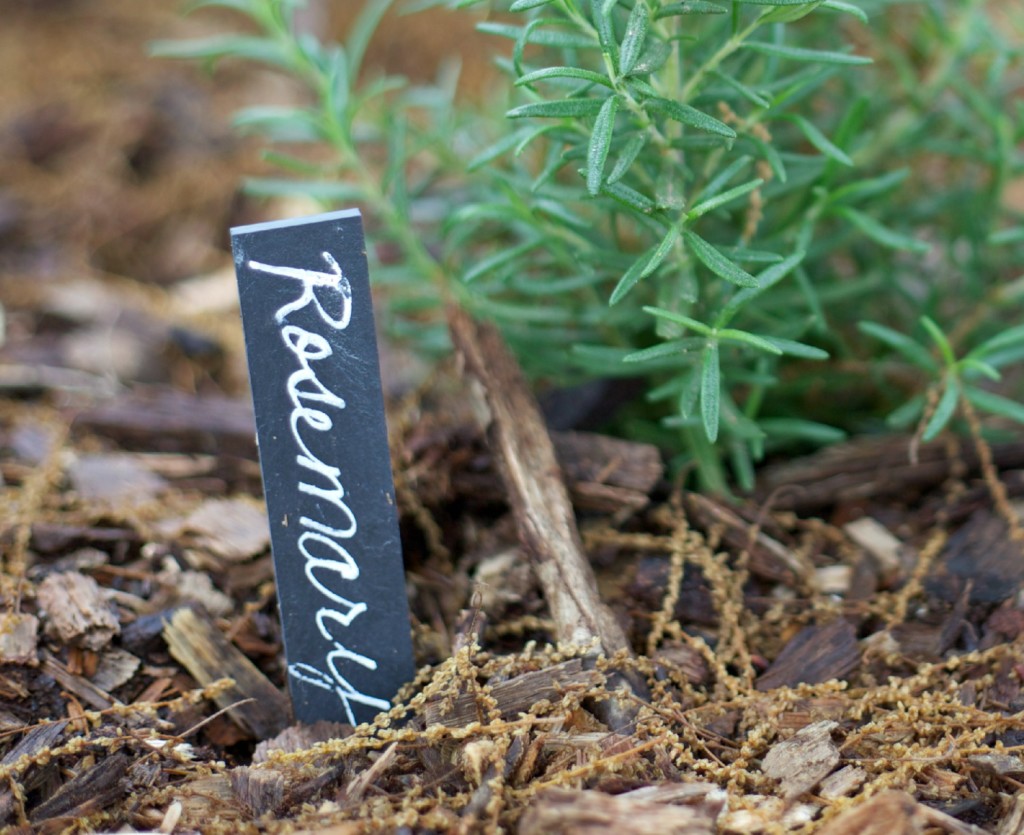 Once you've got your garden going, here are some other ways you can use herbs for budget-friendly entertaining: (please pin the following from their original links)
1 | At a place setting, like this from Snippet & Ink.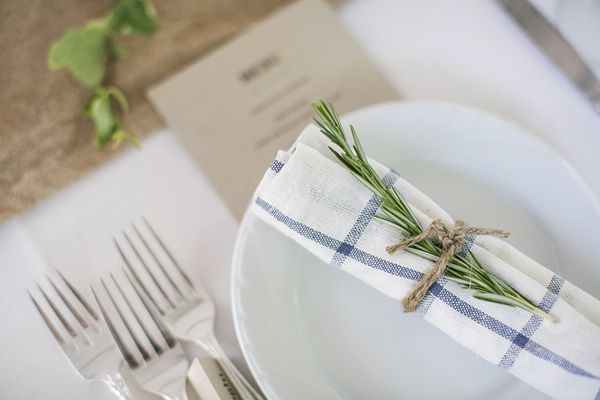 2 | Create an herb bundle for a budget-friendly centerpiece.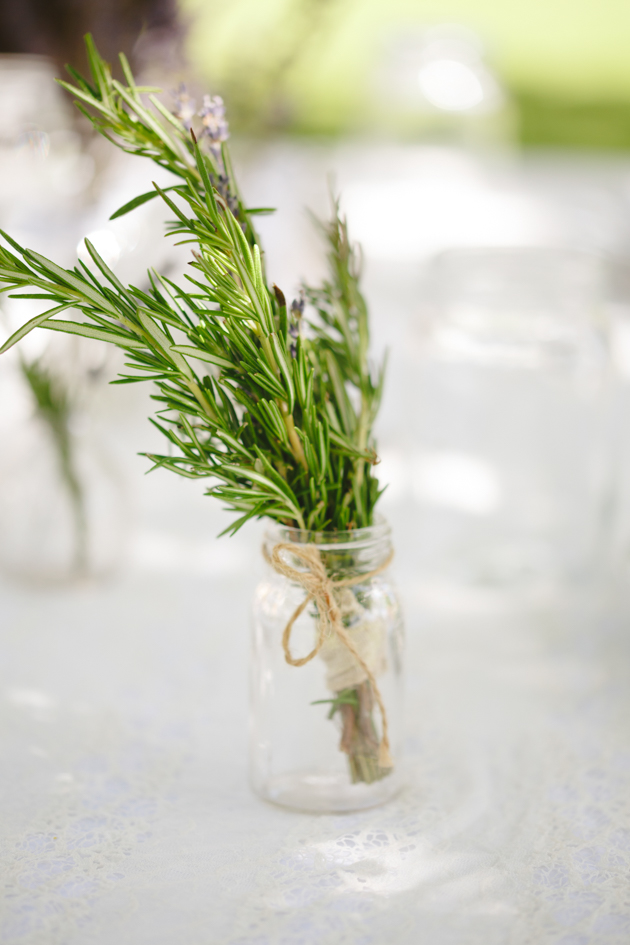 via Bridal Musings
3 | Make an herb and greenery table runner. The herbs will create a delicious aroma.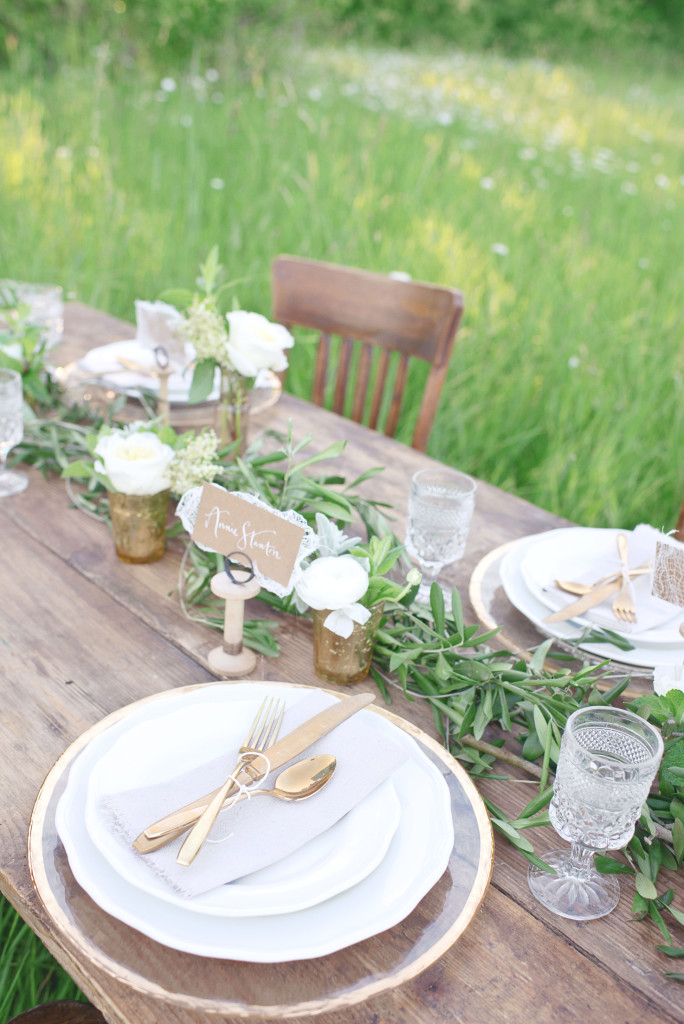 via Park Road Photography
4 | Add some pizzaz to your drinks with herb garnish or in your ice cubes.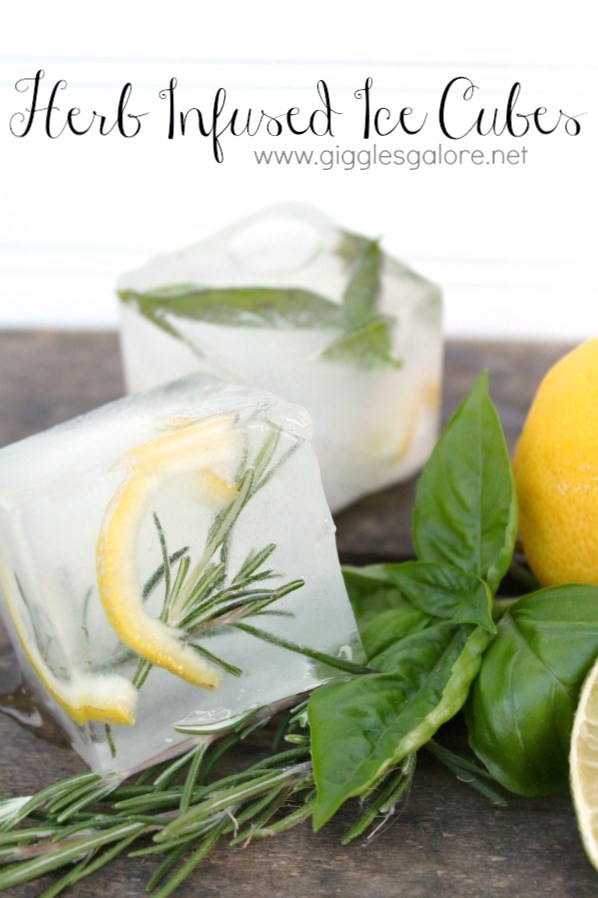 via Giggles Galore
5 | Top appetizers, main dishes, and even desserts with herbs.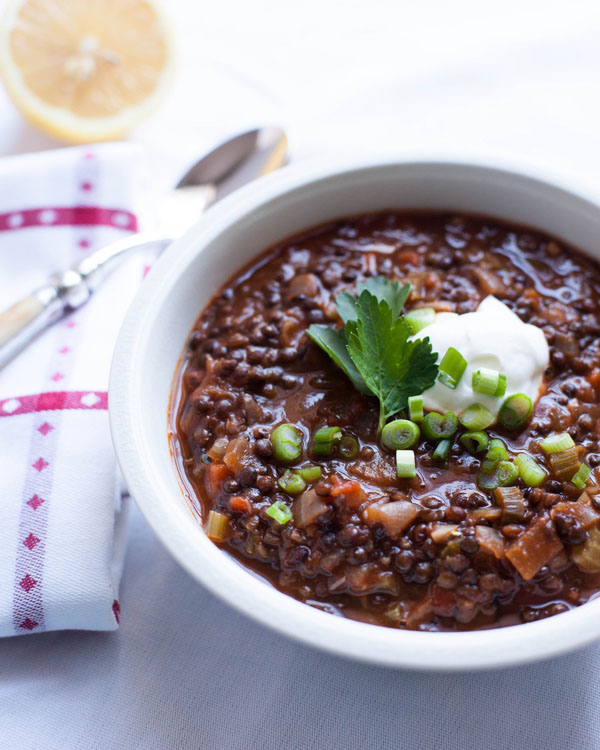 via BlueApron Blog
Do you already have an herb garden? Always wanted to plant one? Let me know!
Until next week, Party on!