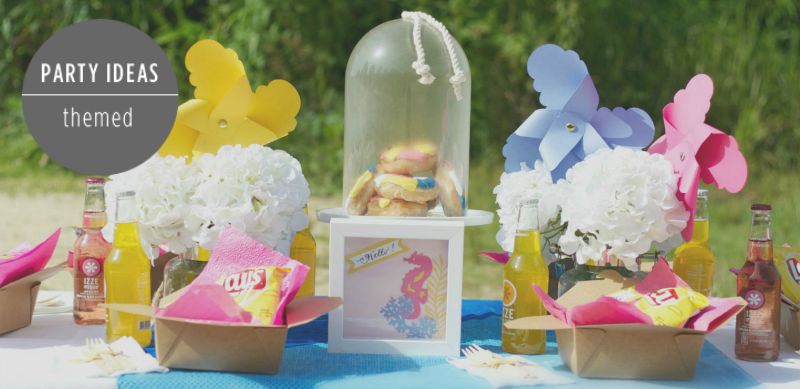 02 Sep

How to Throw a Beach Party

Hey party people!

I know…summer is winding down. You may not exactly be thinking about "How to Throw a Beach Party," but pin this sucker for later because within a few months of cold weather, you'll be longing for the beach heat.

I'm really grateful to work with an awesome company called Sizzix. Sizzix creates exciting and fun products so you can be as creative as YOU want to be. Their main product is called the Sizzix Big Kick or Big Shot. You then can use Sizzix dies and framelits to cut shapes and characters.

I created a really fun Beach Party using the Sizzix machine! Here are 4 simple projects you can make to create your own splashtastic Beach Party.
I didn't show you how to do this on a video, but I made these beach ball doughnuts for my party. All you need for this is a doughnut and colored chocolate melts. I melted the chocolate, then put each color in a different plastic baggy. I snipped one corner and used that to pipe the chocolate onto the doughnut.
Click on the YouTube symbol on each video and in the description area there are links to all the Sizzix products! My next video party series with Sizzix is a TRAVEL party theme.
Have a great day & party on!