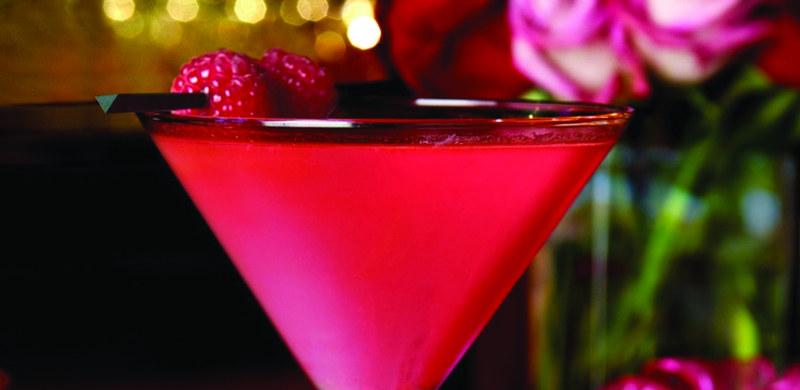 05 Dec

Kate Spade Inspired Holiday Party

Hey party people!

Get ready for a fun DOUBLE post! Today I'm going to share a fun themed party and tomorrow, Kate & Elyse from Dress Your Guests will share inspiration on what to WEAR! What is Dress Your Guests? Have you ever texted your friend & said, "What are you wearing to such & such?" Dress Your Guests gives you the place to answer those questions. This summer, we collaborated on a Labor Day party & we're so excited to be joining party forces again! Now onto the fun…

Do you heart Kate Spade? I just adore her.  The purses and accessories are so beautiful. The best words to describe them would be vibrant & fun.

Which is exactly what I envisioned for my holiday cocktail party! I wanted it to be vibrant & fun, so here are my ideas for a Kate Spade Inspired Holiday Party.
 1| I love the look of bright pink flowers in a black vase. That black vase is actually a fish bowl painted black. (Saw this on pinterest but there wasn't a site connected to it) Use these as centerpieces to your appetizer table by lining them all down the middle or scattering them across the room (on the coffee table, book shelf, etc.).
2| This would be a beautiful tablecloth. Imagine that with pops of pink, black & gold! In the words of Rachel Zoe, "Maj!" If you can't find an exact tablecloth in this color, stop in at your local fabric store and create a custom one.
3| Set out your appetizers on gold trays like this one. (Shhh…it's actually a plastic gold one from Party City)
4| I love this black & white striped vase to hold the pink flowers as well. Can't afford to buy new vases like this? Buy plain glass vases from the dollar store. Paint them white, then create stripes across them with painters tape and spray black. Remove the tape & you've got your own black & white striped vase.
5| For party favors, send each guest home with a vibrant nail polish. Is it a mixed crowd? Buy plain bottle openers & use a bright color (such as the green) to paint the handle of the opener. Give these out to the male attendees.
Now let's talk about the invitations. Based on the Kate Spade inspiration, here is what I designed. Simply print these off on white cardstock & you've got your invitations.
This is the front of the invitation.
I wanted to include both "Holiday" & "Christmas" invitation options.
This is the back of the invitation. You can either fill in the information by hand or fill it out on your computer before printing. I left the top space open so you can insert your own greeting.
These are 5×7 invitation templates. There are two options you have when printing them.
1 – Print off both front & back on separate sheets of cardstock. Cut them out then glue together (with a glue stick) to create a one sheet invitation.
2 – Download the front page to Publisher, then position the front of the invitation to the right side of the paper in the landscape setting. Print this off. Flip the paper you just printed off into the printer tray so that the blank side will be the one that is now printed on. Download the second page of the invitation to Publisher & position it to the right side of the paper. Print. This should create a folding invitation with the front page opening to the information on the inside.
(no source found for this picture)
What to serve at your Kate Spade inspired holiday cocktail party?
How about something simple but fun?
All That Razz Cocktail
   1 oz. Raspberry Liqueur
          5 oz. ginger ale
          3 raspberries
Pour liqueur into the bottom of a champagne flute. Add ginger ale then raspberries.
I try to stick with simple drinks if I'm entertaining a larger group. This also keeps the cost down.
Here are my tips for appetizers: 
* If serving a large crowd, choose 2 meat apps, 3-4 starchy or veggie apps, and a fruit & veggie spread. 
* When you find an appetizer recipe that you really want to serve, use ingredients from that recipe to determine other appetizer choices. For example, if you decide to serve mini spinach & feta quiche cups then serve a feta cheese dip with artisan crackers as well. This helps your budget. 
* Plan for 2 appetizers of each menu item per guest. 
One more bonus idea. If you want to decorate your entire home or apartment without breaking the bank, wrap up presents in black & white striped wrapping paper and tie bright pink and green ribbons around them.  Stack these throughout your home for fun, budget-friendly pops of decor.
Hope this helps you plan your next fun & vibrant holiday party! Stop in tomorrow for incredible inspiration on what to wear to your holiday/Christmas party from Dress Your Guests.
p.s. This is YOUR official invite to the party… join in on the Parties for Pennies Facebook page, Twitter, Pinterest, Instagram & Bloglovin!