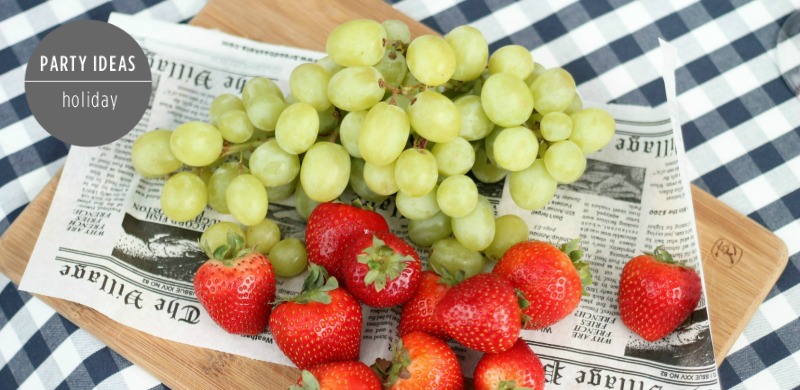 30 Aug

Labor Day Picnic

Hey party people!

Can you believe Labor Day is coming up this weekend?! Crazy town. If you're wanting to throw together a fun Labor Day party, here are some budget-friendly and easy ideas to put together your own Labor Day Picnic.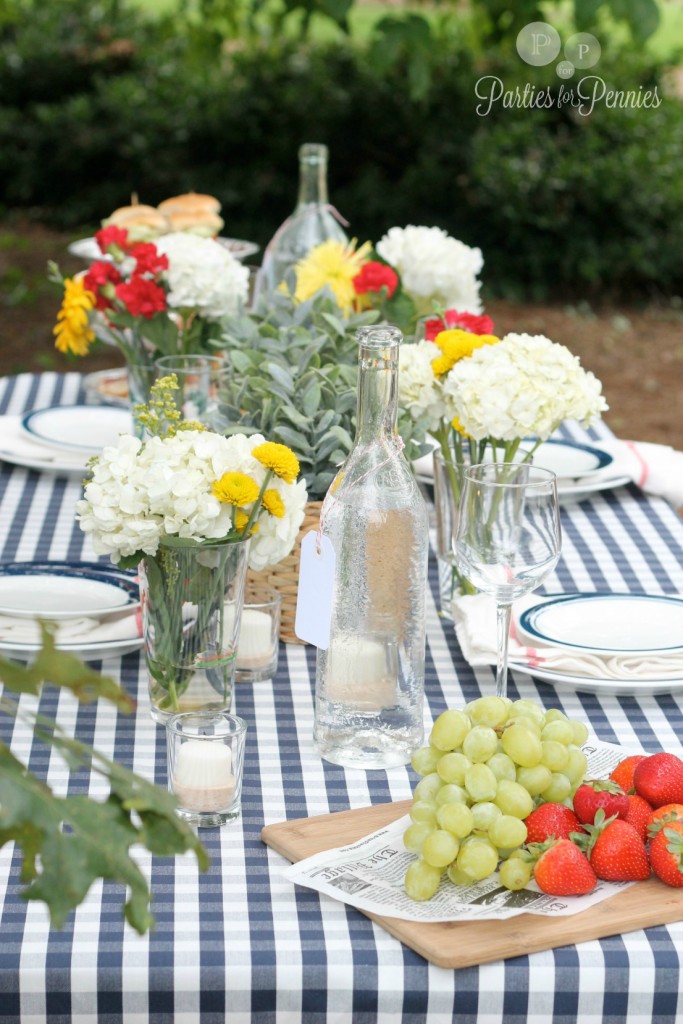 IDEA #1: Random Glassware = Fun Vases
Flowers can make such a difference on a table, but they don't have to break the bank. Round up some grocery store flowers and use that collection of random glassware for vases!
IDEA #2: Washi Tape = Budget-Friendly Wine Charms
Keep everyone's glasses in order with just a strip of washi tape. Use a black marker to write their name. Not only does it keep glasses in order, it also can indicate place settings.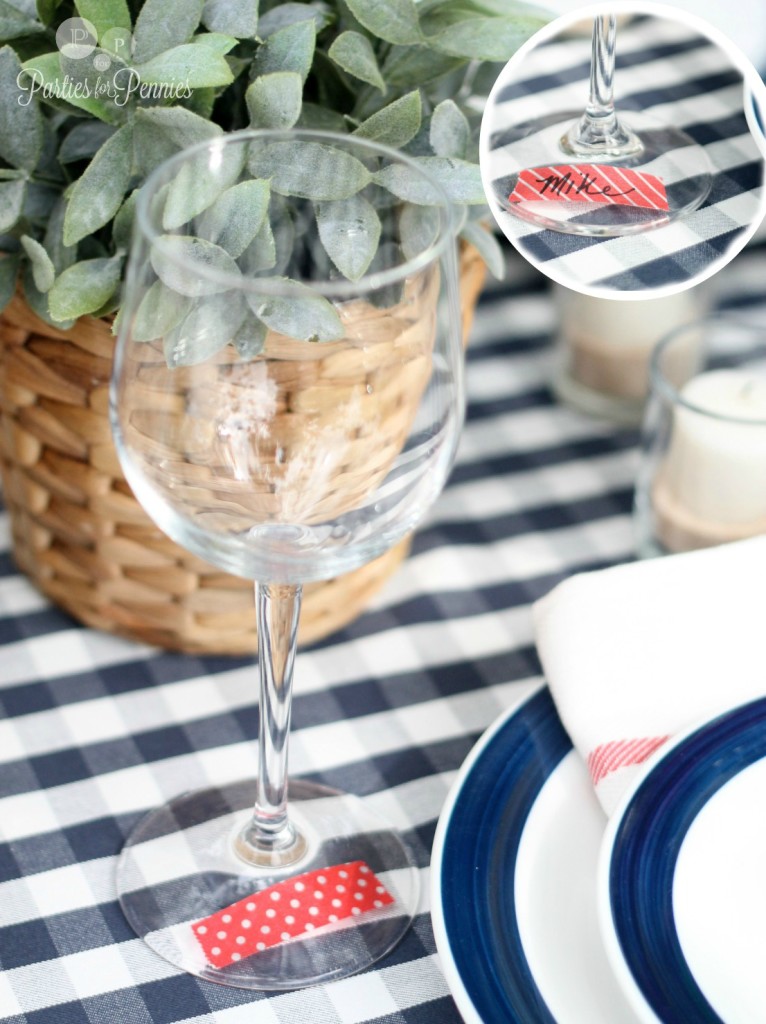 IDEA #3: Use old wine bottles for water & add a cute little tag.
I drink a ton of water, so it is a must that I have a bottle handy on the table for convenient refills. Using an old wine bottle is resourceful and makes for a pretty table decoration.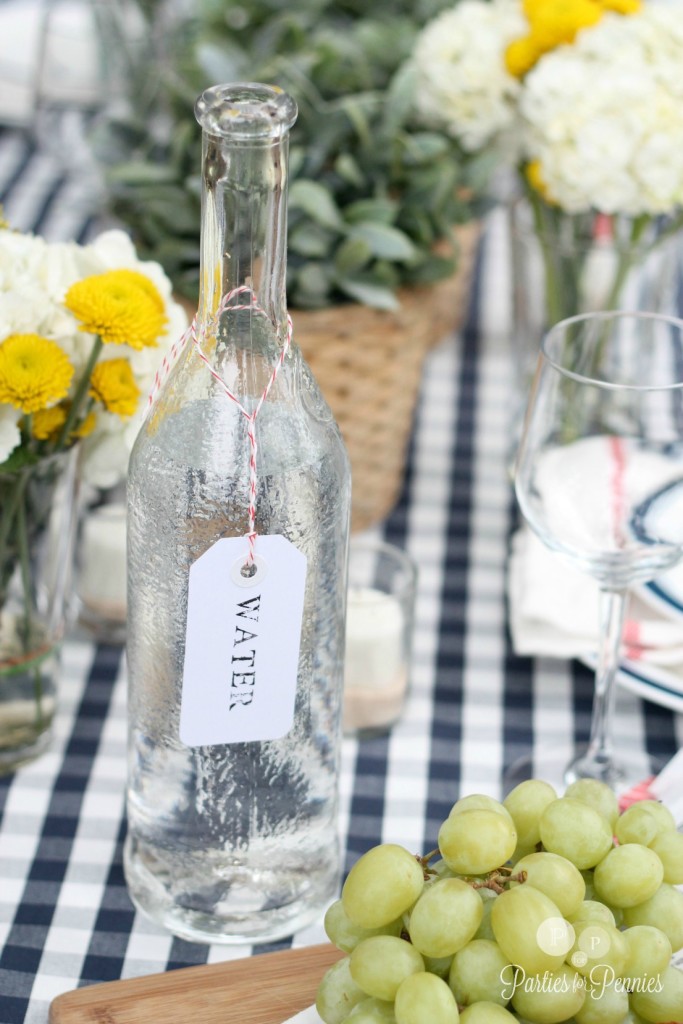 IDEA #4: Use kitchen tea towels for napkins.
I got a bunch of these towels from IKEA for a great price. They work great as casual napkins and if you're transporting anything breakable. Just wrap the towels around them and you're good!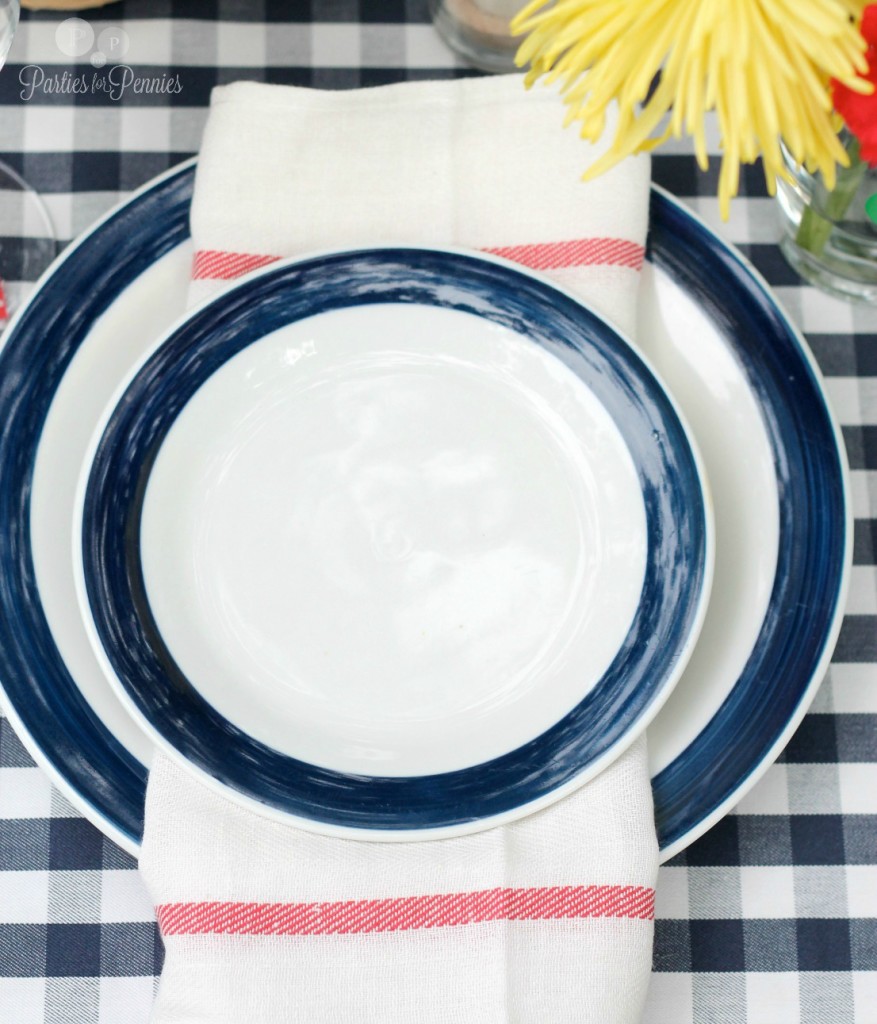 IDEA #5: Add a little sand to your tea light.
This helps the candle wax not stick to your candle holder and it's a really pretty decoration, especially for Labor Day!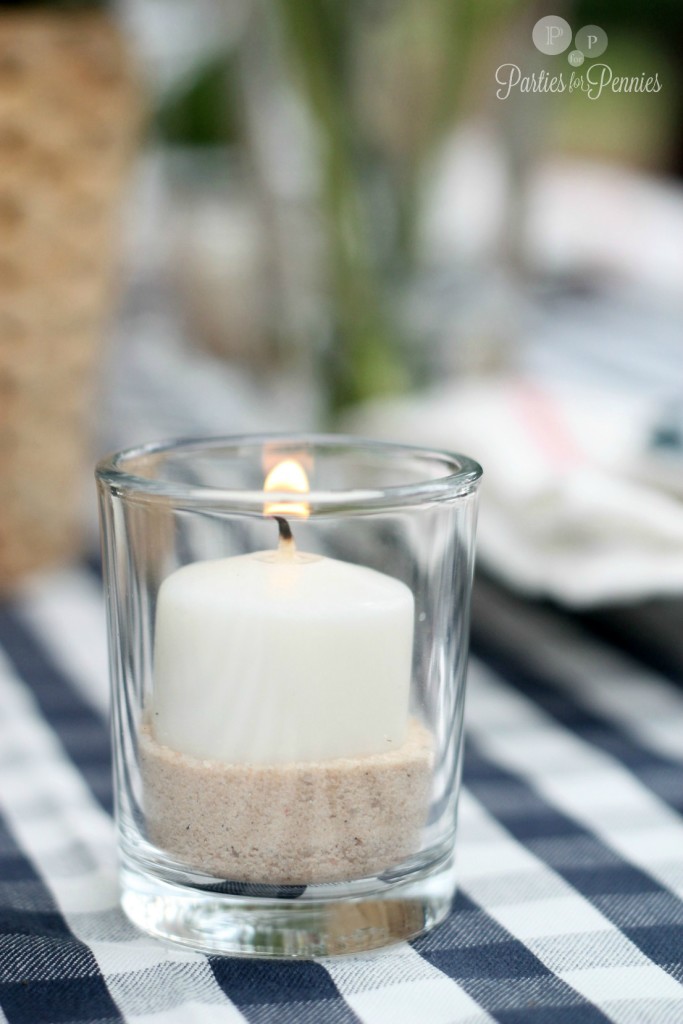 IDEA #6: Old Pie Tins + Tin Cans = Budget-Friendly Food Stand
Add a few rocks or something with a little weight to the can, attach it to the pie tins with a glue gun, and you've got a budget-friendly tiered stand.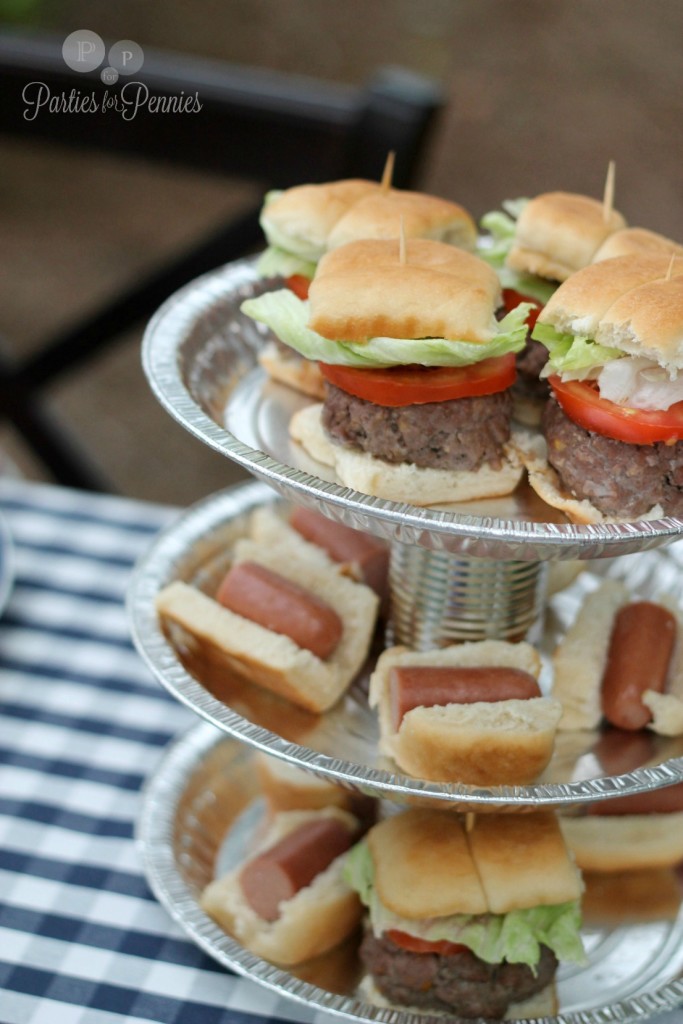 IDEA #7: Use a cutting board to serve up some sides or apps.
Let your cutting board do double duty by displaying some fruit or crackers or bread on your Labor Day table.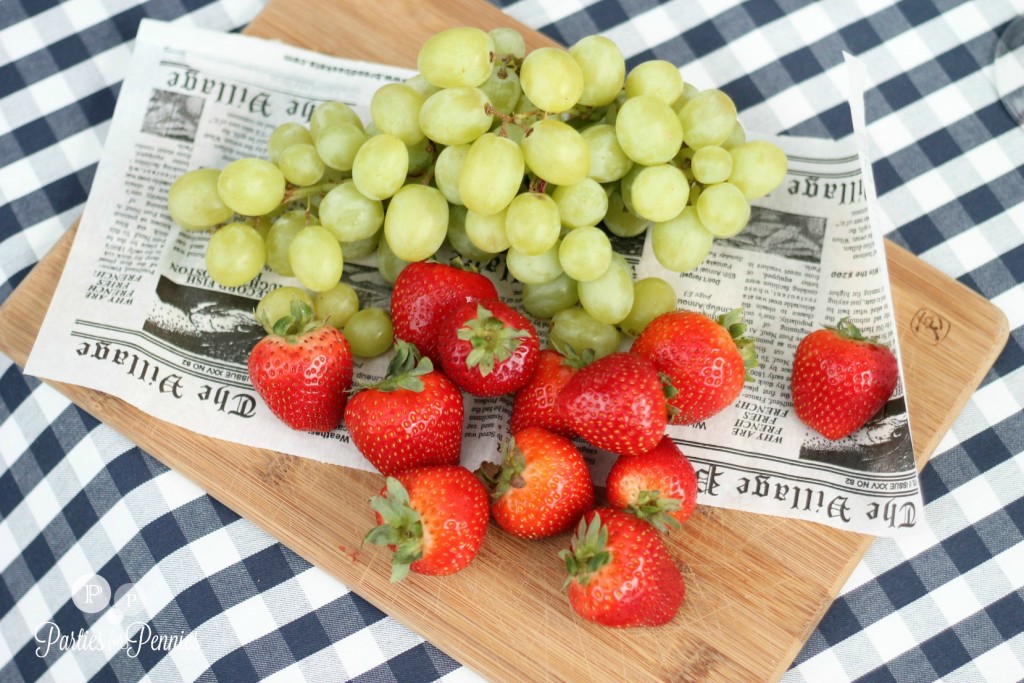 IDEA #8: Picnic Basket = Champagne Bucket
Sure you could store the wine or champagne in a cooler, but how boring is that? 🙂 Use your picnic basket to keep it chill and it'll look cool too. Line it with a trash bag and white towel, fill with ice, and let the chilling commence.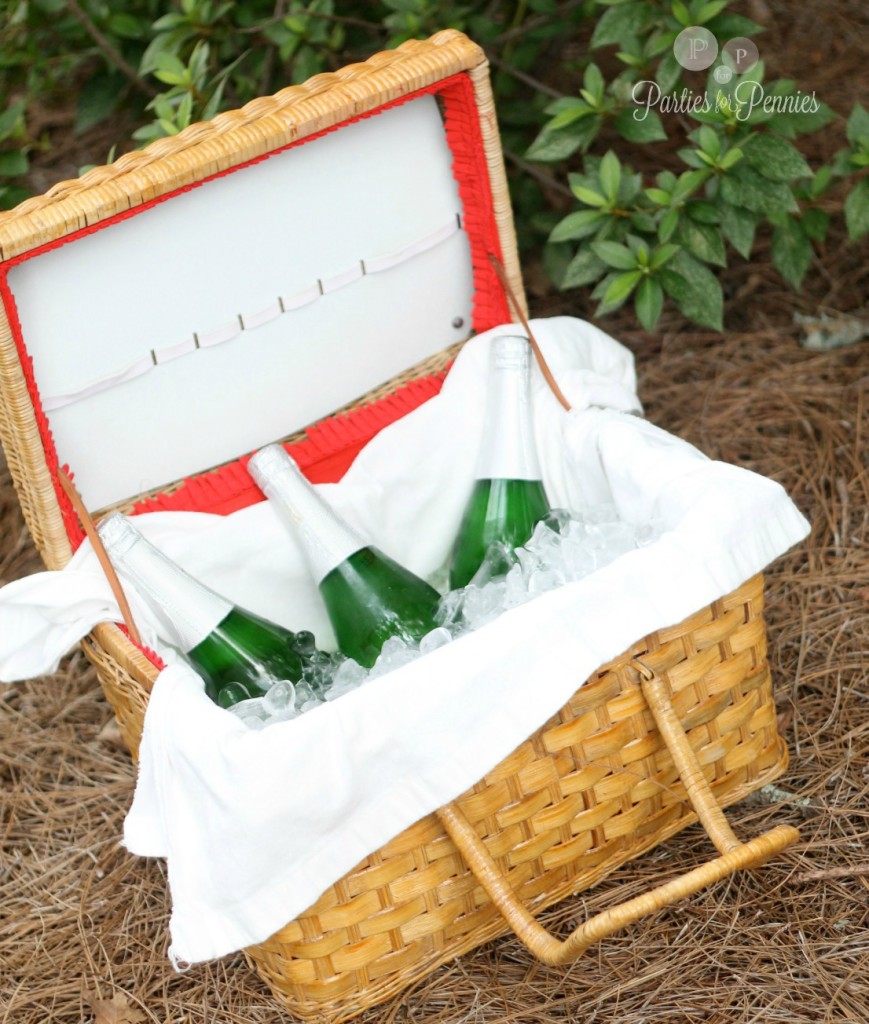 Hope you have a fantastic Labor Day Picnic!! Party on!